This incredible App will enhance your concert-going experience.
The first weekend of June arrives. It's bringing back fond memories from last year, when Popdust covered the festival. I had never done press for a festival before. Sure I had been to concerts with big bands, but not like this... Childish Gambino blew my mind when he told us this was the last show with the manicure. And Stormzy played the same stage and I could see the sweet coming off home, I was so close. Beach House, Charles Bradley, and so many more.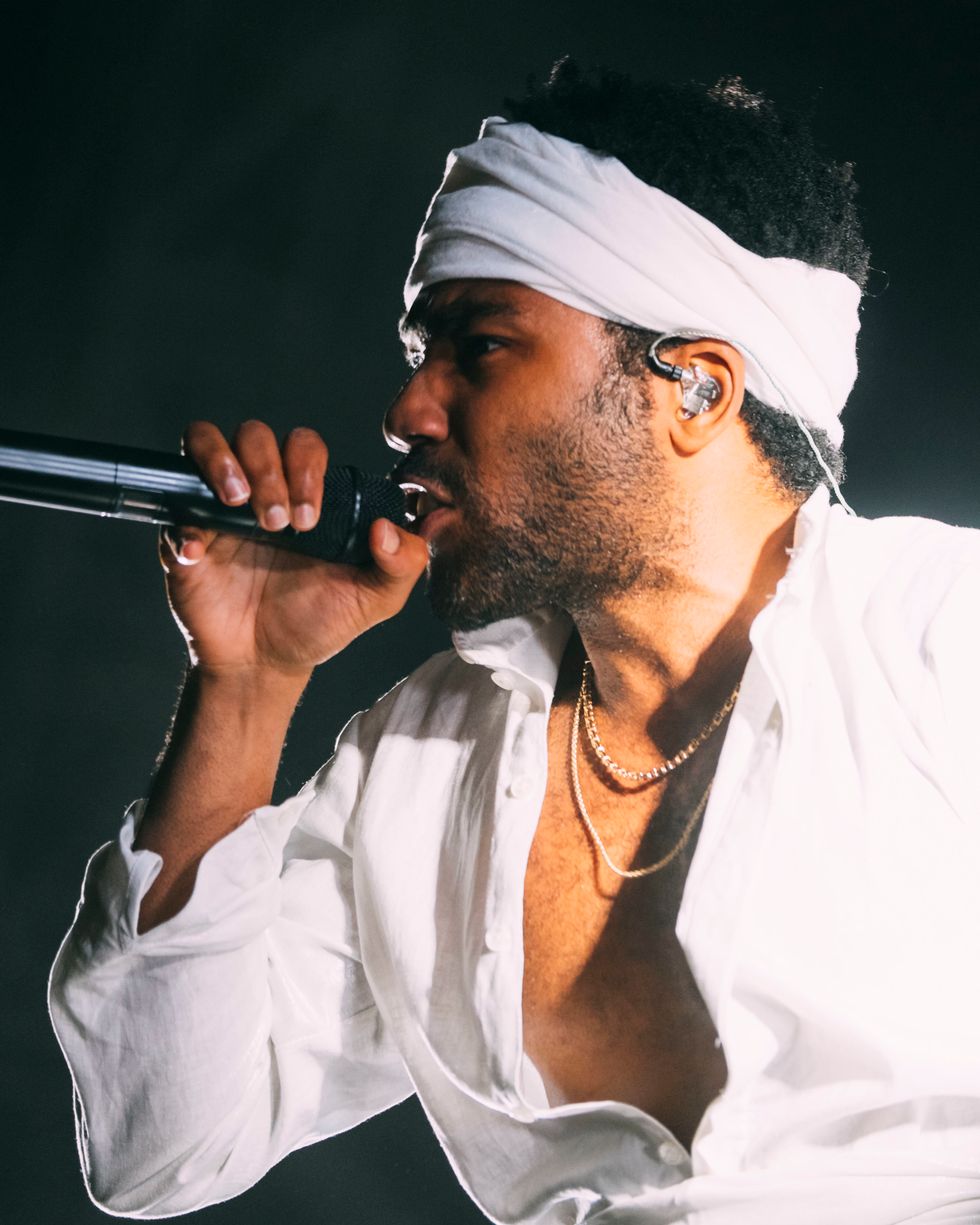 Childish Gambino (Gov Ball 2017)
After having body-chills from all the great music, I noticed the crowds were amazing. There was water everywhere and we had a proper press tent. People were so chill. Not long wait for bathrooms.Lots of places to chill in case your ears need a rest. Take a long rest on the grass, with the music as a backdrop. So bring a blanket. I suggest a sheet, because it can be bigger and weighs less. Keep that festival game tight.
With all the art installations and vendors, this little city that sets up for 3 days a year on Randalls island, signifies the true beginning of summer fever. We just smell it at first. Then the temperature reflect the energy that comes literally off the streets. This oasis, left a lasting impression as one of the most well organized events I had ever been to. I had no idea they could make going to a festival even better. It's revolutionary. An app Governors Ball created this year that changes the game.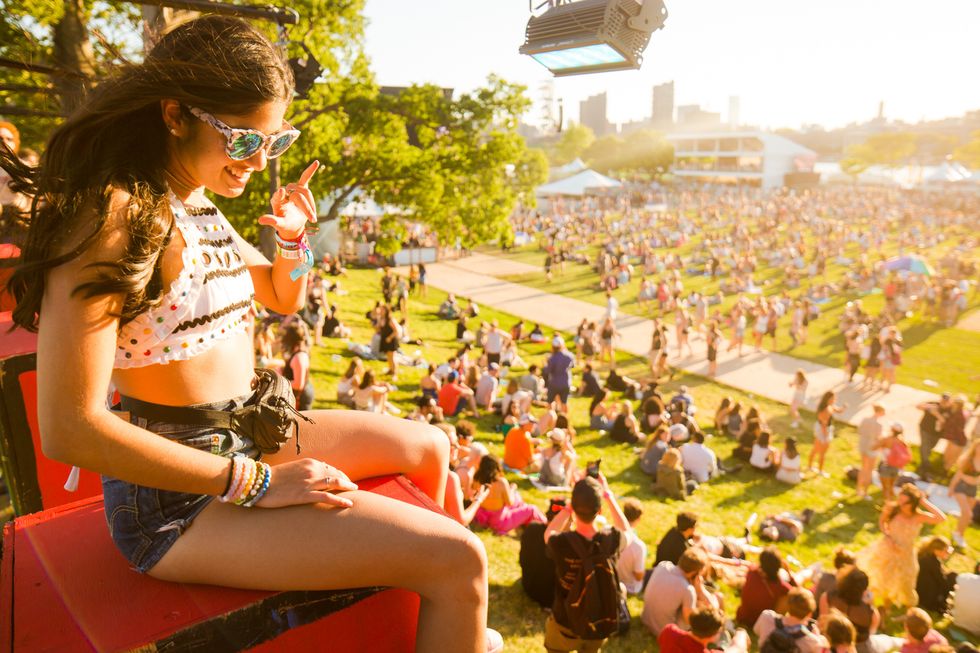 View from the Top
Part of the reason I haven't gone to many festivals in the last couple years was it was so tiring. Trying to figure out what stage to go, where can you pee? A lot of public urination, not by me, but the masses. Not enough water to hydrate the crowds, bottled water which you would have to purchase at insane prices. Not enough time on stage for bands you came 2 states away to see. There were a couple other experiences that contributed to my aversion. It involved me getting dropped on a beer bottle when crowd surfing. I was an idiot. But that was a number of years ago. Lol.
Let me tell you about what the app can do. >> Download
Customize your itinerary each day and add the groups you want to see, broken down by day, so you won't be distracted by acts you aren't interested in watching. Also, you can find the best time to eat, sandwiched between acts and near the stage of the next artist you came to see. With the detailed map index that rivals Google Maps, you can easily find any service or location with the tap on your phone. You can even listen to each band before you see them with a Spotify playlist of the artists on each day (Friday, Saturday, Sunday)! Check out this years performers.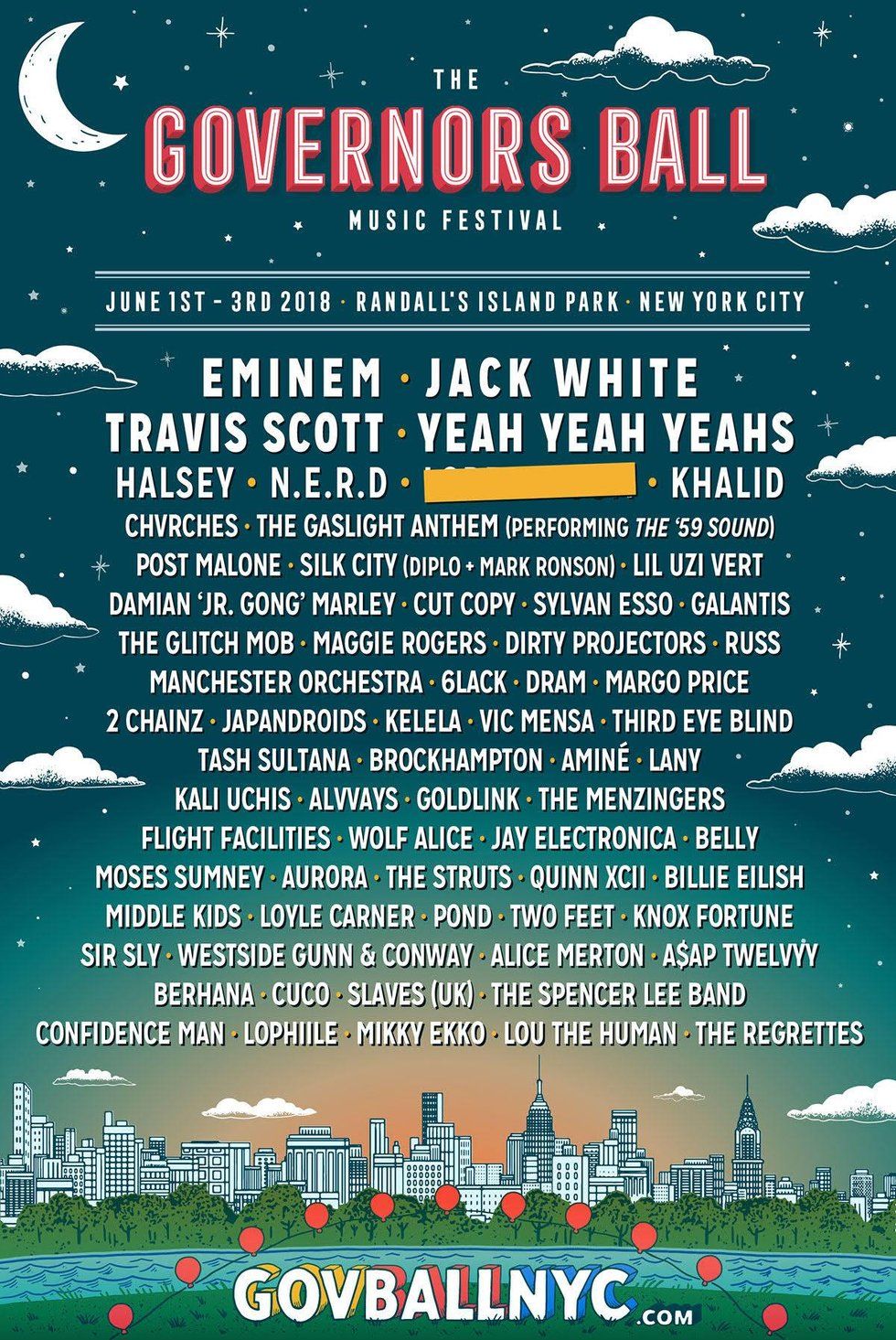 The GOV BALL 2018 line-up livemusicblog-wpengine.netdna-ssl.com
Stay tuned for updates. Let this playlist get you in the mood. See ya in the sun.
In between mind-blowing sets, festival patrons can refuel with delicious eats and sweets from some of the best establishments New York City's world-renowned food scene has to offer, including a special fried cookie dough collaboration between Big Mozz and Cookie Do, New Territories, Ramen Burger, Taiyaki NYC, Sweet chick, La Esquina, Wowfulls, John's Juice, Stuffed Ice Cream, and so many others.
Beyond multiple free water stations throughout the grounds, there will be plenty of options on hand for anyone looking to refresh with an ice cold drink or summery libation. Festival fans can chill out with a cold brew from Blue Lane Coffee, or a sumptuous smoothie from Juice Press. The Governors Ball Beer Garden by Miller Lite meanwhile, will feature the complete Miller family of beers, including Blue Moon Belgian White, Leinenkugel Summer Shandy, Sol Cerveza, Arnold Palmer Spiked, Crispin Rosé Cider and more! It's gonna be a good time.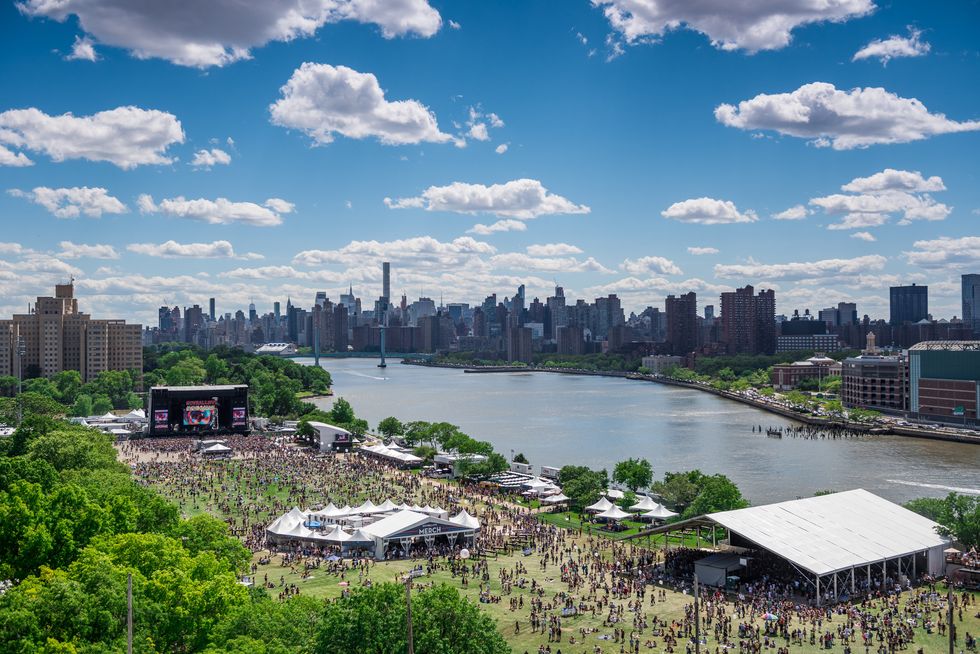 The 2018 cocktail program will feature the Gov Ball Punch by Bacardi, Pablo Honey by Tito's Vodka, Don Julio Paloma, the Aperol Spritz and more in our GA liquor gardens and VIP lounges. There will also be select craft beer stations on site, offering a tasty bevy of options by the Ommegang Brewery, Lagunitas and Bell's Brewery. Further info on the Governors Ball Beer Garden, 2018 cocktail and craft beer options can be found at govball.com/food.
This June, Governors Ball will celebrate its eighth consecutive year as New York City's premier live music event, and by acclamation, one of the top music festivals in North America. "Governors Ball is New York City's festival," wrote Nylon following last year's stellar event, which featured many show-stopping performances including a memorable set from Childish Gambino, his only North American performance that year. "It combines the best of what this sleepless city has to offer, from food vendors to talent and downtown style." The 2017 festival also left performers enamored as well, with Lorde proclaiming that that Governors Ball was "on some magical spiritual shit." A limited number of 3-day and single day tickets are still available for purchase while supplies last at GovBall.com.
2018 Governors Ball Music Festival Vendor Lineup: GovBall.com/Food
---
Dan Victor is editor of Popdust and producer of Popdust Presents. He is also a music producer, bassist for Low Profile (live hip hop) & The Coldpress (indie rap) and front-man for Ductape Halo (indie rock). Follow on Youtube.

---
POP⚡DUST | Read More ...

LIVE | Saying Goodbye to CHILDISH GAMBINO
Kendrick Lamar's "DAMN." wins Pulitzer Prize
THE OPTION | Lil B and the Reverse Curse
MUSIC MONDAY | Laid Back, Rainy Groove
---