MUSIC
Thank God Selena got out while she could.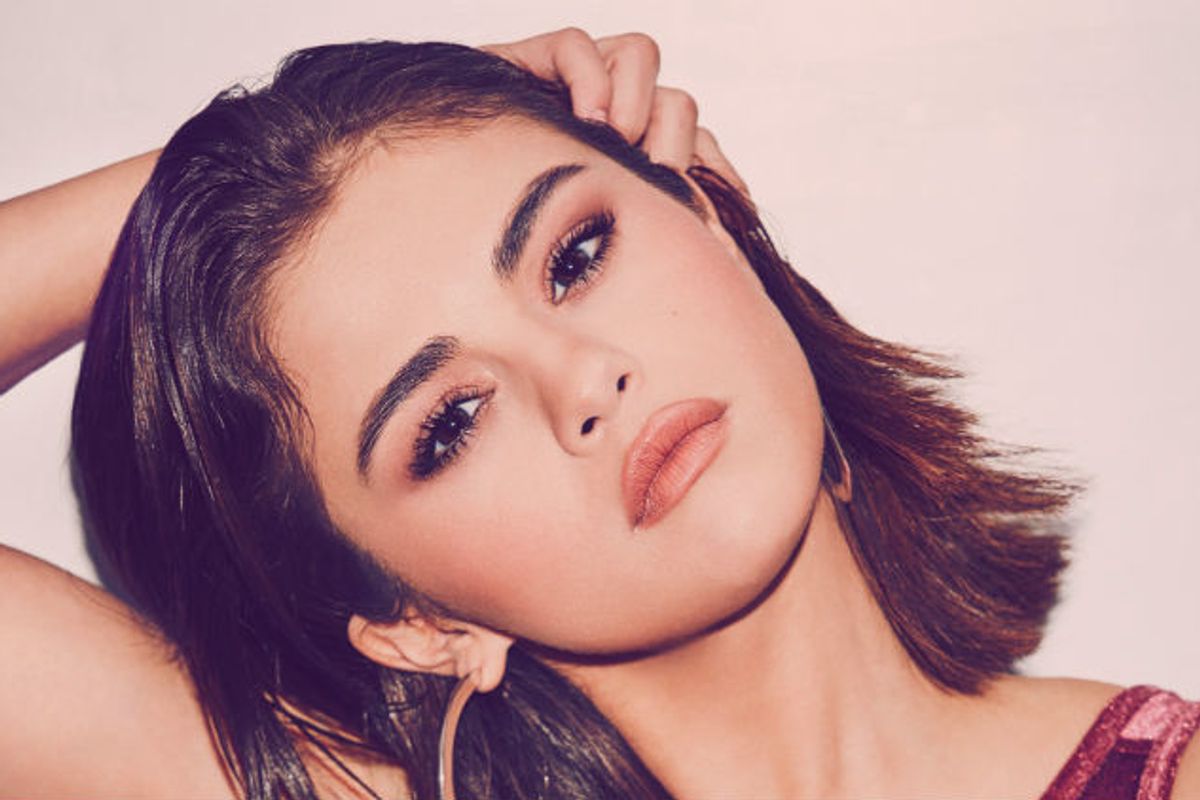 Selena Gomez has released a new song called "Lose You to Love Me," which many fans think is a final goodbye to her famous ex Justin Bieber.
For anyone needing a refresher on the Baldwin-Bieber-Gomez love triangle, Selena Gomez and Justin Bieber famously dated on-and-off from the time they were teens. They broke up for the last time in March 2018; Bieber started dating Baldwin in June, and the pair got engaged in July.
After Bieber and Baldwin celebrated their wedding, fans watched Gomez's moves with bated breath. A sleepy, sad-faced selfie Gomez garnered over 8 million likes.
The social media drama has continued. Precisely four minutes after the star posted "Lose You To Love Me," a glittery piano ballad that erupts into a lush chorus, Hailey Bieber posted a screenshot of the song "I'll Kill You" by Summer Walker, a song that is mostly about a woman warning another woman to stay away from her man. Gomez's many devoted fans have criticized Mrs. Bieber, comparing each of their reactions in a series of scintillating Tweets. Many have pointed out that Gomez's song in no way seems to imply that she wants JBiebs back; instead, it seems to praise the end of a toxic relationship.
cultural impact: ████████ ████████ ████████ ████████ ████████ ████████ ████████ ████████ ████████… https://t.co/daIFahMctG

— 𝒔𝒐𝒂𝒑𝒚//FAN ACCOUNT (@𝒔𝒐𝒂𝒑𝒚//FAN ACCOUNT) 1571837645.0
Bieber also posted something after Gomez's song dropped, though it's slightly more cryptic: An extremely high-definition image of a very annoyed-looking cheetah.

Personally, I'm happy for Selena. She's a complex, talented, strong woman and she shouldn't have to deal with somebody as obviously needy as Justin Bieber. In so many of the interviews with Bieber and Baldwin, Bieber seems to describe Baldwin as the steady, stable contrast to his heavily tattooed chaos, but really, it just seems like Bieber's looking for someone to take care of him. Thank god Selena got out of there when she could.
Still, maybe we shouldn't all be so quick to attack Hailey Baldwin and Justin Bieber. They're probably fighting like hell right now to preserve their marriage in the name of Jesus Christ, while Selena Gomez just released the best song of her career—which isn't saying all that much, but still. Anyone who watched them fall for each other in 2009 knows why this is so important.
*Justin Bieber gets married* *Selena sings, "I gave my all and they all know it You turned me down, and now it's sh… https://t.co/KaIaPKHWjU

— BA🦋 (@BA🦋) 1571804328.0
Selena Gomez: "in two months you replaced us". Justin Bieber: https://t.co/vmo0b42Zcm

— Pao Montiel (@Pao Montiel) 1571839821.0
"This song is a perfect expression of healing & my absolute favorite song she's put out yet. A triumph. I love you… https://t.co/6LpNd5wNZA

— Taylor Swift Facts (@Taylor Swift Facts) 1571818389.0
Selena Gomez recorded her #LoseYouToLoveMe video entirely on an iPhone. You know what else you can do on an iPhone?… https://t.co/g1xiuN76oD

— Grindr (@Grindr) 1571807154.0