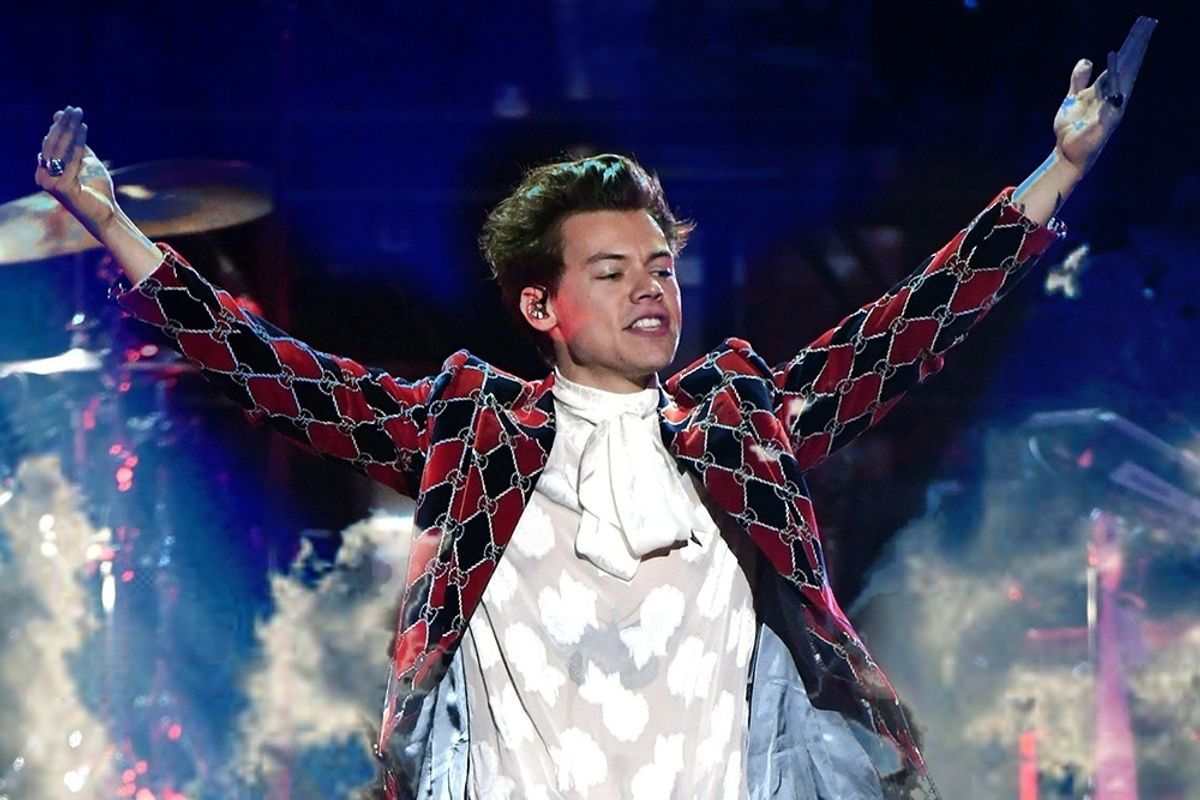 Harry Styles nearly broke Ticketmaster on Thursday morning, when tickets to his exclusive performance before his Fine Line tour went on sale for only $25, with a presale code available for early access.
Styles, a beloved pop singer who's rebranded himself from boy band heartthrob to quasi-indie solo phenomenon, purposefully had the tickets marked down without service fees in order to make them more accessible to fans of his pearl earring-wearing, looks-great-in-sheer, could-be-bisexual persona. Sadly, after the online queue reached over 2,000, tickets sold out, leaving thousands of fans disappointed and making lucky opportunists richer, terrible people.
Half of the arena is sold out and it's been one minute since the pre-sale #HarryStyles https://t.co/Ukx3IqLwxs

— Sara 🍉 (@Sara 🍉) 1573147250.0
After a sensational feature interview with Rolling Stone in August, Harry Styles is the unholy amalgamation of a millennial Beatle, sad boy, and hedonistic, satyr-like cult leader. His psychedelic description of Fine Line is simply: "It's all about having sex and feeling sad...We'd do mushrooms, lie down on the grass, and listen to Paul McCartney's Ram in the sunshine," he said of his creative process. "This is where I was standing when we were doing mushrooms and I bit off the tip of my tongue. So I was trying to sing with all this blood gushing out of my mouth. So many fond memories, this place."

So on Thursday, thousands flocked to Ticketmaster to be close to their maybe-bisexual, gender fluid god. But soon, the $25 tickets were gone and being sold secondhand for as much as $800 online. The show in question was a special concert event and part of an exclusive promotion. Only fans who pre-ordered Style's album received the coveted presale code: "Harry Styles has returned with a new album titled Fine Line, release date of December 13th, 2019. To celebrate the occasion, he is doing a one-night concert at The Forum in Inglewood, California. To get presale code access to the One Night Only show, you must preorder Harry's new album from his official website before 10pm PST on November 6th, 2019."
well it's not what you want #HarryStyles #FineLine https://t.co/aTVouc4BGN

— Kate Halliwell (@Kate Halliwell) 1573146173.0
But, of course, the set up wasn't perfect from the start. Namely, many code recipients reported that when they awoke and logged on as early as 5 am, they were placed in the back of the queue, regardless of whether or not they possessed the code. This resulted in many presale codes being wasted, as tickets were purchased by many who hadn't spent nearly $100 in Styles merchandise beforehand.

Clearly, buyers beware when it comes to sponsoring your favorite artists' album bundles. As a marketing tactic, the deals can manipulate charts or be plain cash grabs to sell extra merchandise, especially in the streaming era when album sales often suffer. As Rolling Stone noted about album bundles linking clothing merchandise with record units, "Bundling has become increasingly pervasive, even on a modest scale. The goal is to boost both chart position — Billboard counts bundled sales in many cases — and revenue: In the streaming era, the margin on selling music has shrunk, but there is still profit to be made from selling clothing."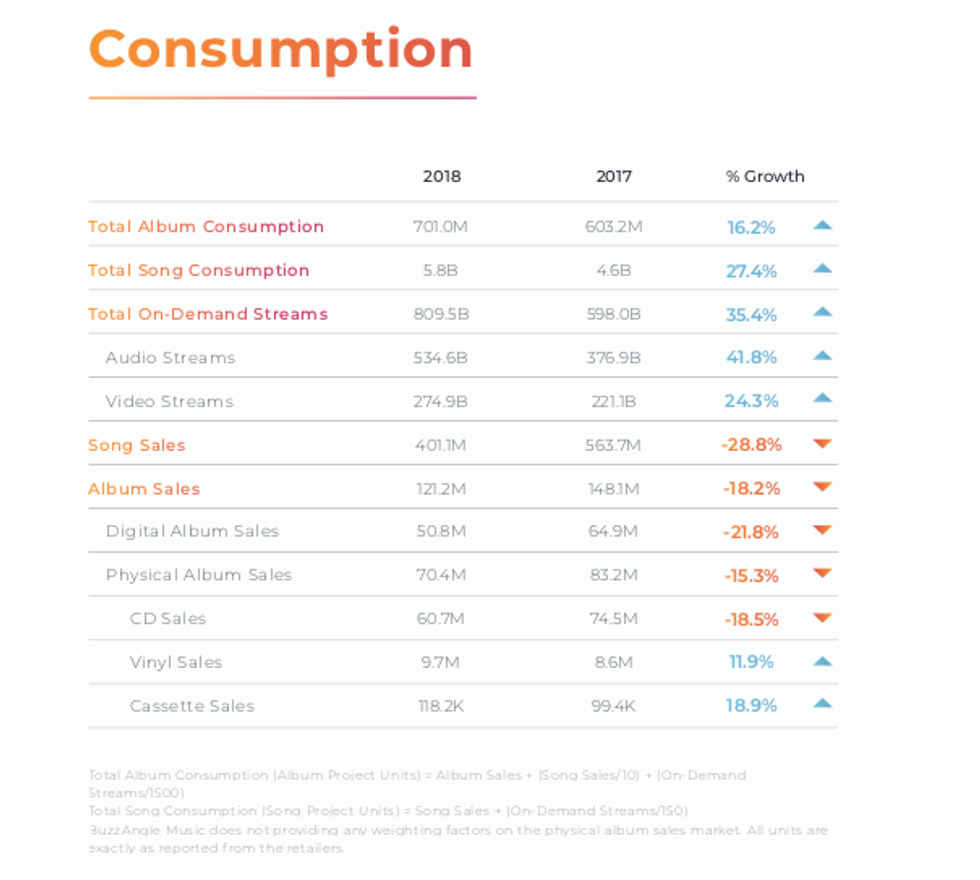 Buzz Angle / Rolling Stone
And there's hope to boost flagging album sales if they're bundled with a special code for a "One Night Only" concert. This is especially true when album sales are dropping every year—as much as 18.2% from the previous year, like they did in 2018, according to Rolling Stone. Additionally, "song sales fell 28.8 percent, according to U.S. year-end report figures from data company BuzzAngle, which tracks music consumption. Meanwhile, total on-demand music streams, including both audio and video, shot up 35.4 percent."

Obviously, Harry Styles is not personally responsible for a glitchy presale plan that sent his fans into a frenzy, turned Ticketmaster into a target of Twitter hate, and made ticket scalpers very rich. But he did have the power to set ticket prices as low as $25, which suggests that his witchy powers have sway over his marketing team, if he's willing to use them.
Raise your hand if you too feel played by #HarryStyles marketing/sales team https://t.co/7eers4baU7

— Violettaaaaaa (@Violettaaaaaa) 1573149457.0
To ANYBODY. ANYBODY selling their tickets for anything ABOVE 25. You are disgusting. HE MADE IT AFFORDABLE FOR A RE… https://t.co/XQHAyMoWFl

— jo 💜 (@jo 💜) 1573148362.0