Culture News
On the Moodboard: Harry Styles and Olivia Wilde
Of course they look like they're in a European romantic drama. And if they were, I would watch it.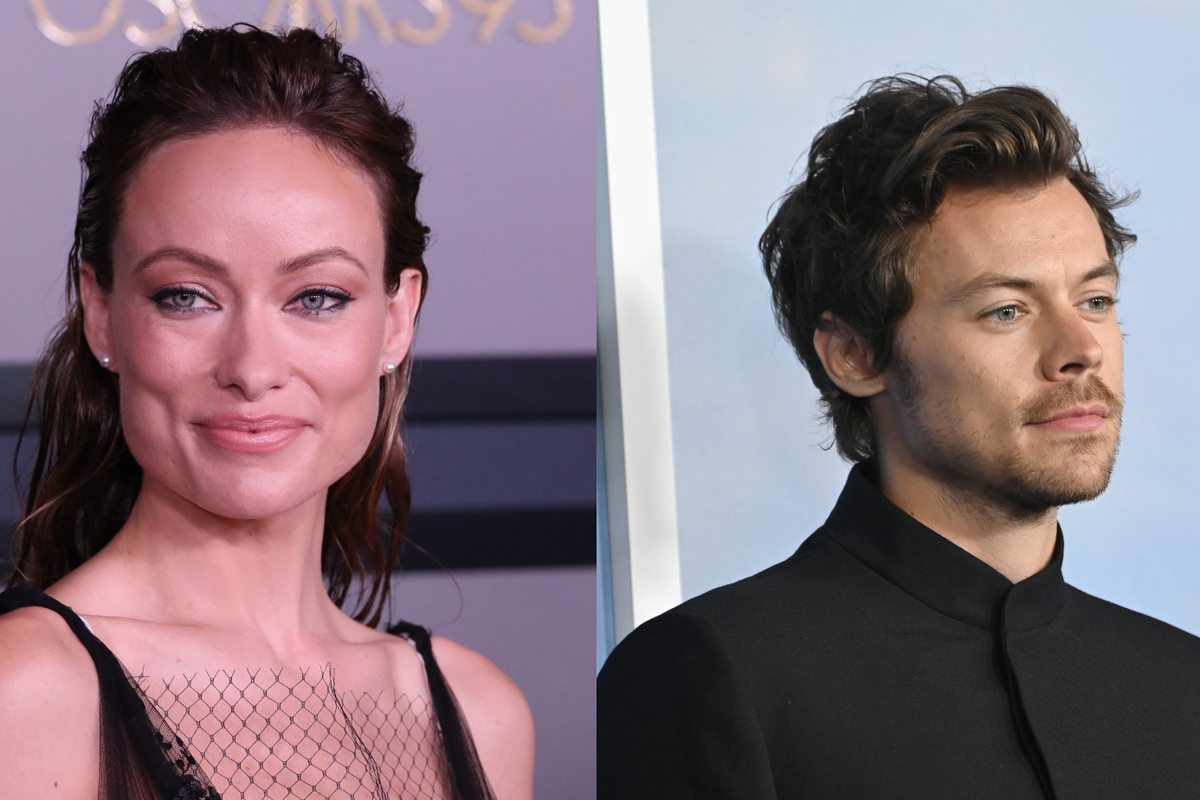 Olivia Wilde by Matt Baron/BEI/Shutterstock // Harry Styles by Paul Smith-Featureflash, Featureflash Photo Agency
Forza Italia — not for winning the Euro Cup, but because all the hot people are in Italy, apparently, and that's the real victory.

---
Just last week, Chace Crawford was spotted majestically rising from the impossibly blue Italian coast looking impossibly attractive, and now photos of Harry Styles and Olivia Wilde show that they're also parading around Italy, being gorgeous on boats.
If anyone needed reminding: Harry Styles and Olivia Wilde are the most ethereal couple ever.
After Wilde left the mess of a man that is Jason Sudeikis, she was soon spotted with Harry Styles; and we never for a moment had to wonder why.
The two immediately proved that they have the uncanny ability to make every candid of them look like it's a still from a European romantic drama. And, after wrapping up filming on the upcoming film My Policeman (pinkwashed copaganda? Maybe. Will we watch it? Yes — we contain multitudes), the two took a well-deserved vacation to Italy that looks straight out of one of our daydreams.
With both their enviable style and perfect faces always on display, it seems fitting that every photo of them looks like an aesthetic Tumblr moodboard, or a reel of behind-the-scenes glimpses of young Jude Law and Gwyneth Paltrow filming The Talented MrRipley.
Their recent Italian getaway is the perfect fodder for our post-lockdown escape fantasies. The billowing blue shirts, the sunbathing, the dancing on the boat deck — hard to see other people living your dreams.
And with Lori Harvey and Michael B. Jordan also posting up lovey-dovey on vacation, and even Jennifer Lopez and Ben Affleck going strong, it's the Summer of Love — and Instagram is not a safe place. Meanwhile, we're rotating between manifesting our own Italian summer while playing Harry Styles's Watermelon Sugarand marinating in our bitterness with Olivia Rodrigo'sSour. But I'll never complain about new Harry Styles content.
I'll put my jealousy aside to instead say more of this, please, and also to offer my services if their perpetual European romance ever needs an extra.