FILM
These great live-action Disney movies could be just over the horizon.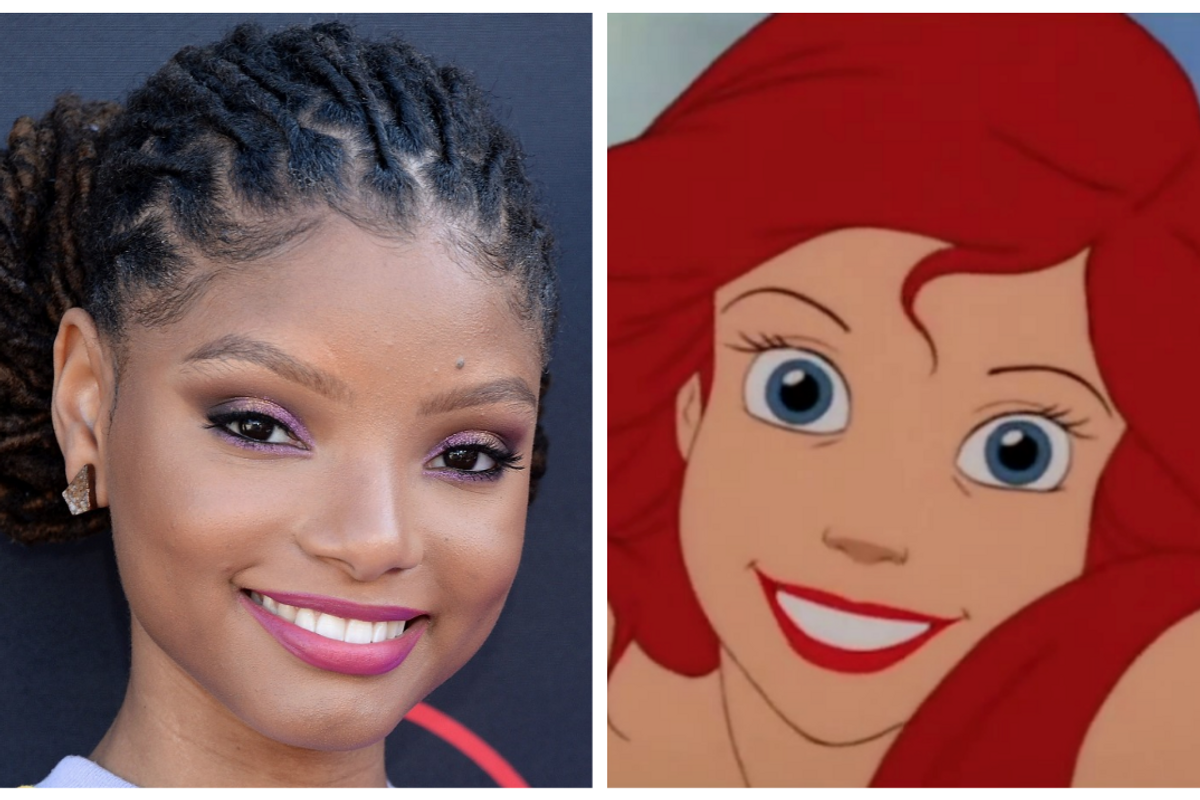 Disney
Disney's all about two things right now: live-action remakes and sequels—or, whenever possible, doing both at the same time.
But eventually, Disney's going to run out of beloved, animated classics to drag into the real world. Luckily for them, we've composed a list of some of our best live-action Disney movie ideas, which they're welcome to mine when the ol' well of hackery runs dry. All we ask for in return is a mere footnote in the credits. So while you recover from the live-action Lion King and wait for the live-action The Little Mermaid, keep in mind that these great Disney movies could be just over the horizon:
Live-Action Frozen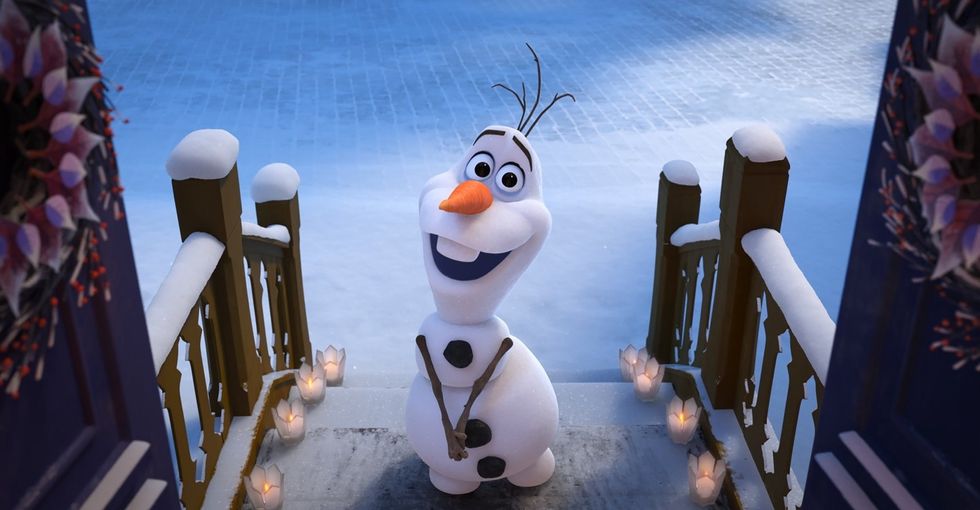 Disney
Live-action Frozen isn't a matter of "if" so much as "when." It's happening, and when it does, you can bet your bottom dollar that the casting choices are going to be controversial. After all, who could Disney possibly cast as Olaf? Josh Gad would be far too big for the Olaf costume, so he's not an option. They could probably get Peter Dinklage to do it, but he most likely wouldn't want to denigrate his career like that. Maybe they could size Olaf up a lot and cast John Cena, but at what point would he go from "goofy mascot" to "snow golem that must be destroyed?"
---
Live-Action Toy Story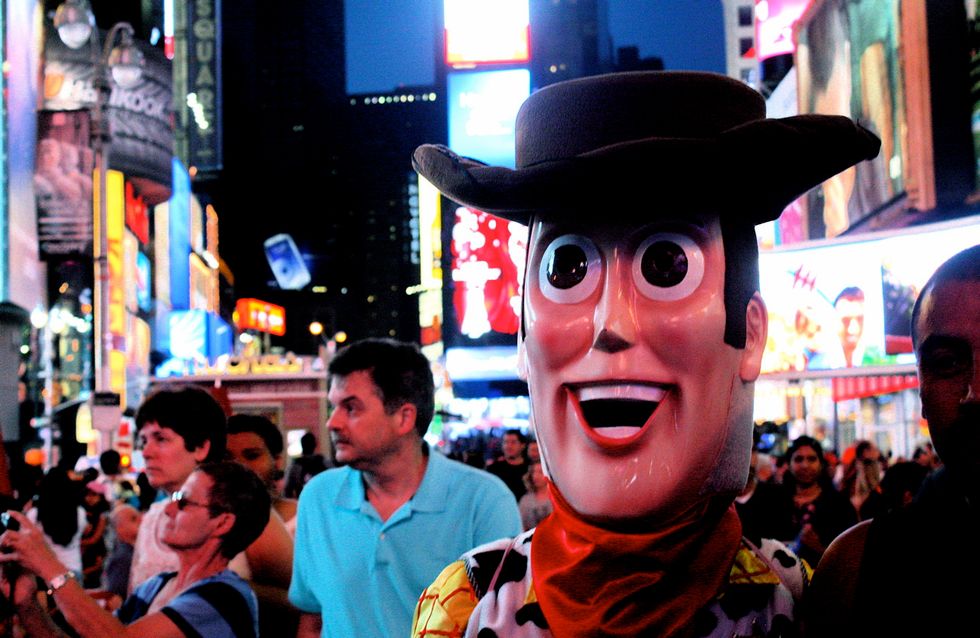 If you think the costumes in the live-action Cats movie-musical are horrifying, just wait until you see what live-action Toy Story has in-store. Woody will be played by Chris Pratt, and all of his limbs will be slightly elongated with CGI. He'll also move around with a palsied limp to emphasize that he is, in fact, a floppy doll. Buzz Lightyear will, of course, be Randall Park with all of his articulated joints portrayed through makeup. The scene that will truly show how far technology has come will be the one where Andy, a real child, picks up both Chris Pratt and Randall Park and throws them around the room.

Live-Action Finding Nemo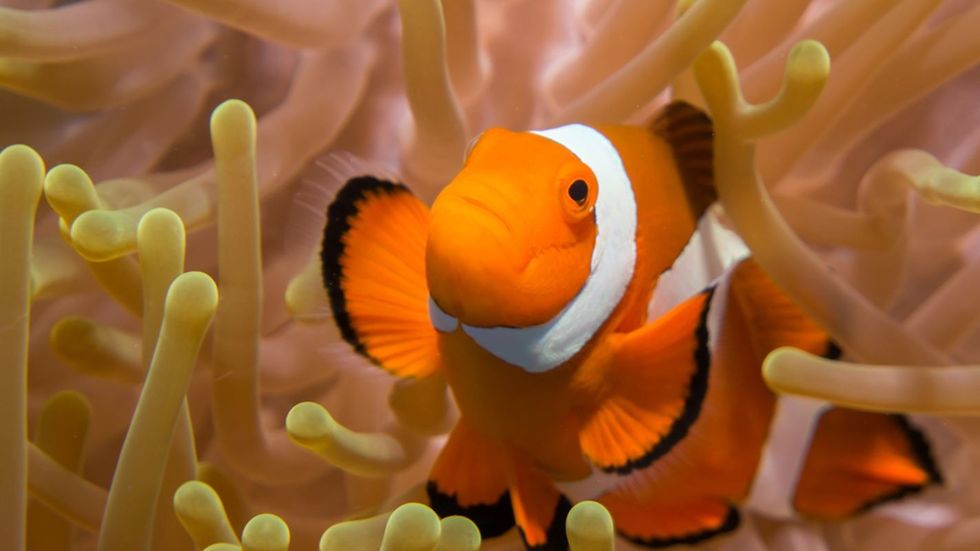 Live-action Finding Nemo is just a live stream of a fish tank. It's kind of like the Yule Log but branded by Disney, so there's a lot more merchandising potential. Children will delight in watching their favorite fish like Nemo and Dory and Firefly (that's the name your kid gave to the small yellow one, and you don't have the heart to tell him it's not canon) swim around the tank and eventually die. Don't worry though, they'll be replaced.

Live-Action Beauty and the Beast II: Lumière's Revenge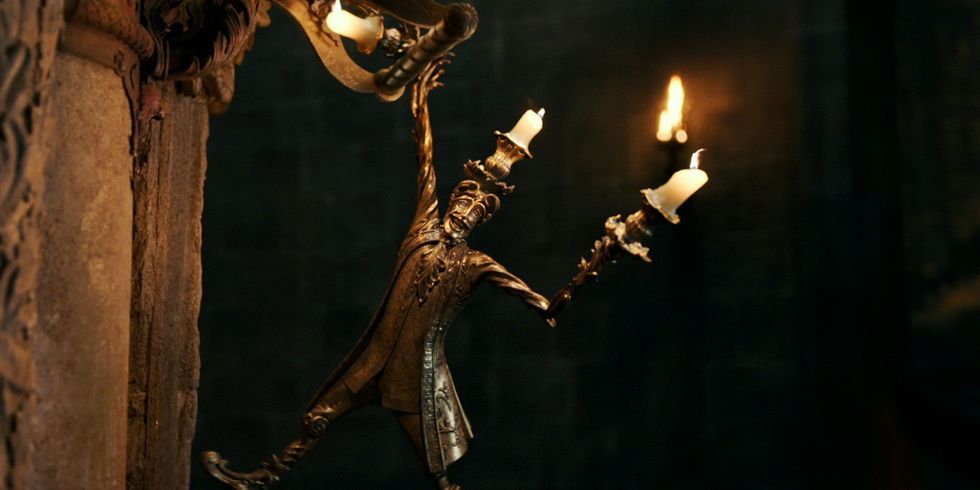 Disney
Everything ended happily ever after for Belle and the Beast, but not so much for poor Lumière. Now caught between two identities––that of a sentient candle and that of some average Frenchman with a feather duster fetish––Lumière decides to seek out the witch who cursed him in the first place and force her to turn him back into a candle. But with no leads on how to find her, Lumière seeks help from the only person he can: his old pal Cogsworth. Ewen McGregor reprises his role as Lumière, but Ian McKellan has bigger projects so he's been replaced with f**king James Corden.

Live-Action The Little Mermaid II: Enter the Multiverse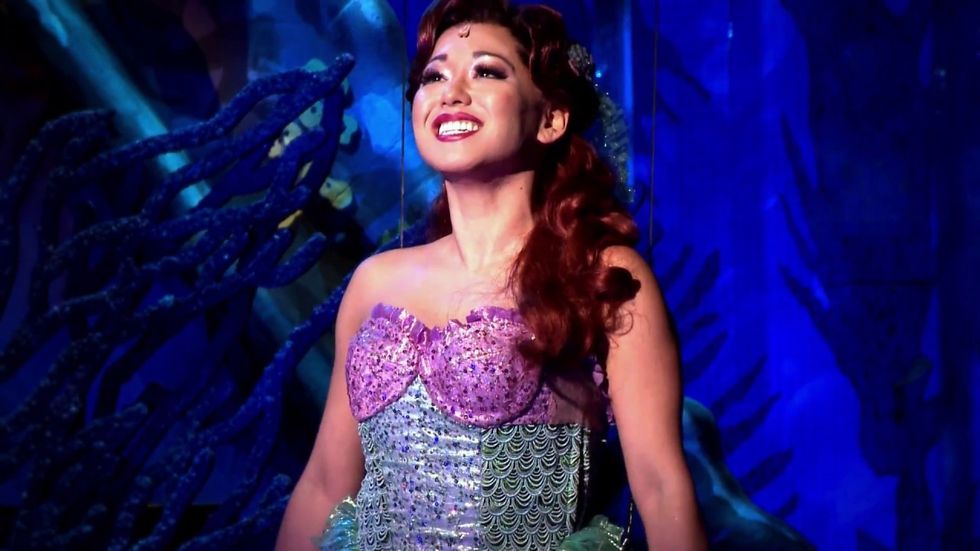 Disney
In this long-awaited sequel to the live-action The Little Mermaid, Ariel enters a riptide wormhole or whatever and ends up in an alternate version of The Little Mermaid where Ariel is Asian. THEN, black Ariel and Asian Ariel enter another wormhole and meet Muslim Ariel. This continues until they gather up a whole group of minority Ariels to stand up against an army of very angry middle-aged white dudes who are outraged over the ethnicity of a character in a movie for children. But who is the mysterious red-headed cartoon lady leading the outraged dude army, and how can the Ariels possibly defeat her?