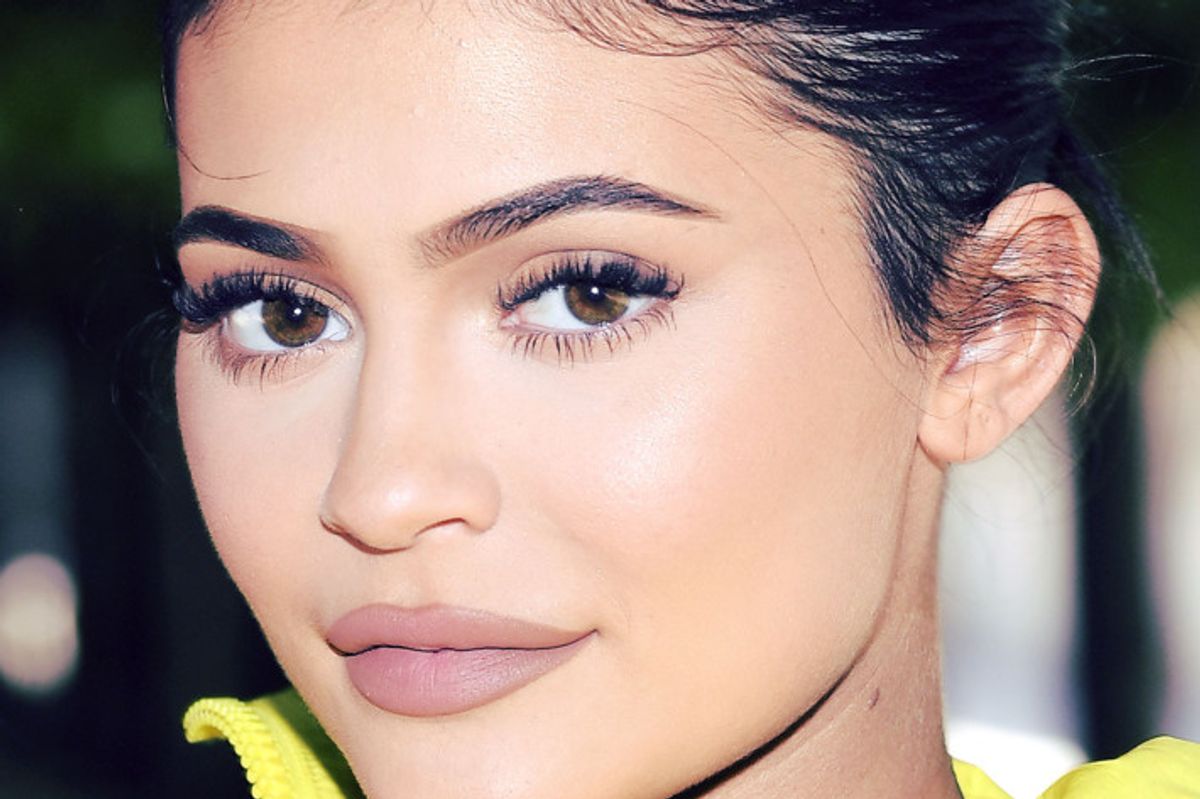 The rich keep getting richer.
Forbes has Kylie Jenner in mind as the gal who is, "on track to soon be the youngest self-made billionaire ever." At just 20-years-old, the youngest sibling of the famous Kardashian-Jenner clan is cruising into billionaire status, sitting on a $900 million mountain that was amassed in under 3 years. But "self-made?" Well sorta.

While her drive, determination, and dollars are impressive, some call Forbes' "self-made" description a bit deceptive. One Twitter user complained, "Calling Kylie Jenner self-made without acknowledging anywhere the incredible head start she had is what allows people to turn around and look at poor people and ask them why they haven't become billionaires yet. Her story is not inspiring or motivating for anyone." Another chimed in, "Kylie Jenner is not 'self-made' at all. This is the problem with talking about successful people in America. We act like they did it by themselves when that's never the case. And, with people like the Kardashians/Jenners, they were always rich."
Well, haters gonna hate, as they say, but Jenner is taking the backlash to the bank. Her fortune is phenomenal, "thanks in large part to her wildly popular makeup line, Kylie Cosmetics," notes CBS News. She owns all of the cosmetics brand, not to mention the money that pours in from additional endorsement deals, reality show dough, and then some.

Forbes explains, "Another year of growth will make her the youngest self-made billionaire ever, male or female, trumping Mark Zuckerberg, who became a billionaire at age 23."
Jenner Tweeted, "thank you @Forbes for this article and the recognition. I'm so blessed to do what i love everyday. #KylieCosmetics." And that's not lip service.
---
---
While there are arguably more important causes to donate to, if you want to see Kylie hit the billion dollar mark, go to Josh Ostrovsky, aka the "Fat Jew's" GoFundMe page set up to help her raise the funds.
He writes, "Kylie Jenner was on the cover of Forbes Magazine today for having a net worth of 900 million dollars, which is heartbreaking. I don't want to live in a world where Kylie Jenner doesn't have a billion dollars. WE MUST RAISE 100 MILLION DOLLARS TO HELP HER GET TO A BILLION, PLEASE SPREAD THE WORD, THIS IS EXTREMELY IMPORTANT."
---
Congrats Kylie! May your Lip Kits continue to make fans' lips as fat as your bank account.

---
Melissa A. Kay is a New York-based writer, editor, and content strategist. Follow her work on Popdust as well as sites including TopDust, Chase Bank, P&G, Understood.org, The Richest, GearBrain, The Journiest, Bella, TrueSelf, Better Homes & Gardens, AMC Daycare, and more.
---
POP⚡DUST | Read More...
The Internet Is Freaking Out Over Kylie Jenner's Alleged Pregnancy
---