FILM & TV
Leonardo DiCaprio Wants His Girlfriends To Be Born Post Titanic
....But Has A Soft Spot For Gigi Hadid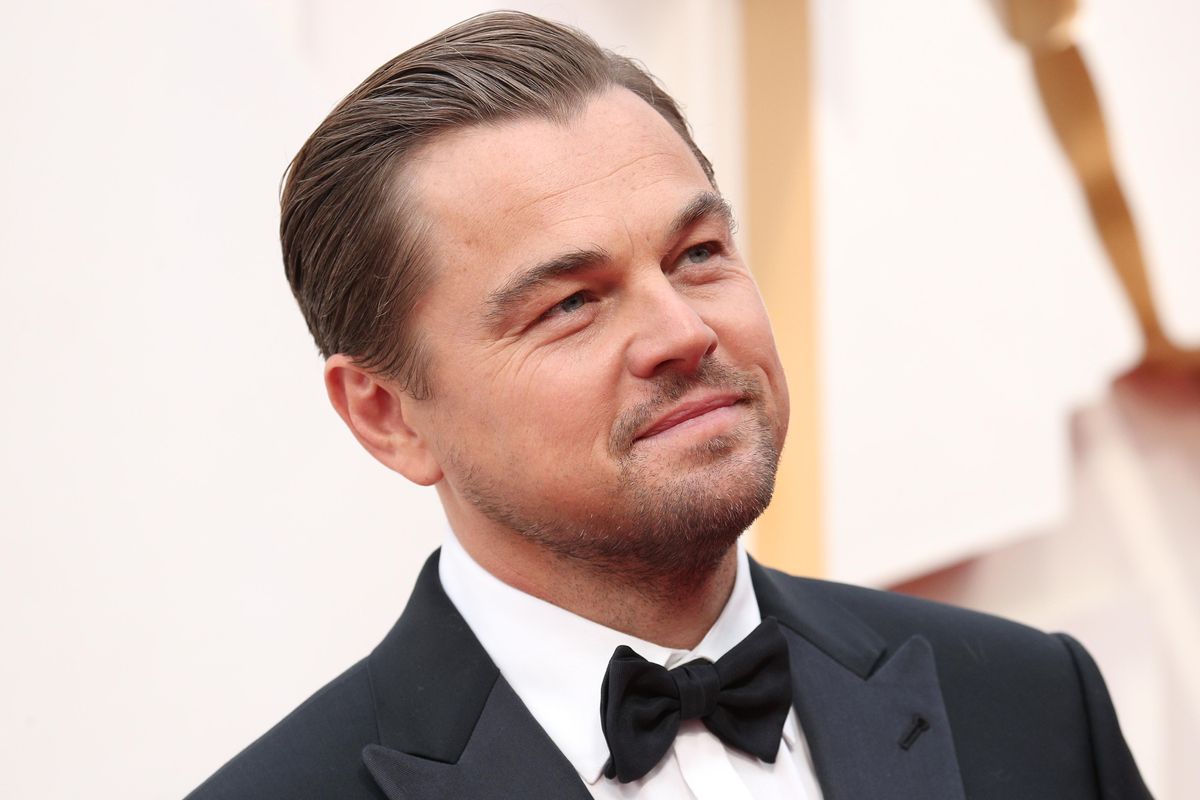 John Salangsang/BEI/Shutterstock
Updated: September 15, 2022
Did I not warn everyone below that this was happening? Was anyone listening? Yesterday, Page Six reported that Leonardo DiCaprio saw that chart and decided to skew the data by dating 27 year old Gigi Hadid.
The reports began flooding in yesterday morning that the two were "spending time together" during New York Fashion Week...and then later that day they were officially a couple. What I see here is that Zayn Malik is now single.
Gigi Hadid, the coolest supermodel ever, dating Leonardo DiCaprio just mere seconds after he broke up with Camila. It's all a bit too much for me. I don't know how to feel but I'm still convinced Leo is up to no good.
---
"That's what I love about these high school girls, man. I get older, they stay the same age…"
–Matthew McConaughey in Dazed And Confused, and Leonardo DiCaprio, probably.
Leonardo DiCaprio, 47, doesn't care if you're short, tall, what ever… He only cares if you're under the age of 25. After his split with Argentine model and actress Camila Morrone, his dating trends strikes the public as odd. It seems as though once his girlfriends become a certain age - the ever-ancient 25 - he ditches them for a newer model.
A Reddit chart detailing all of his love interests is going viral. And they all have one shocking thing in common. They're in their early 20s to 25 years of age, and are certainly never older.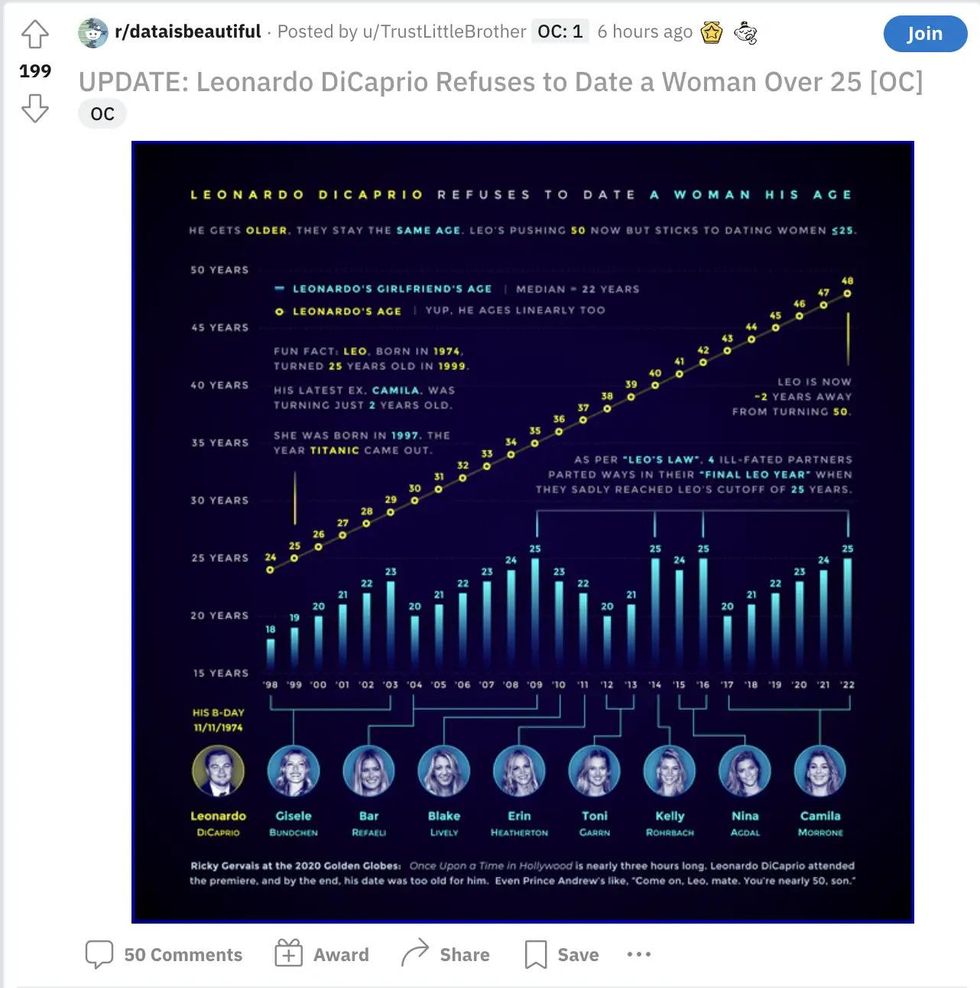 credit r/lifeisbeautiful on Reddit
A source close to DiCaprio told The Post:
"By the time girls reach 25, they're looking for more — they're looking to get married and settle down. That is not what Leo wants. He does not want a family and does not want to be around women who may press him for that,"
Among current, eligible A-List bachelorettes on the market are the likes of Kim Kardashian and Emily Ratajkowski. But it appears Gigi Hadid has taken the early lead, as there are reports of the two hooking up shortly after his breakup. At 27, she's a tad old for his taste…but nothing surprises me anymore.
The girl Leonardo DiCaprio will dump when he's 72 was born today
— Peachy Keenan (@KeenanPeachy) August 31, 2022
The Once Upon A Time….In Hollywood actor has dated the most beautiful women in the world like Blake Lively, Gisele Bundchen, and Naomi Campbell. He's also dated some of the youngest.
This behavior is a bit concerning, but luckily Leo is off partying in Malibu - so don't think he's too worried! Who needs to do the necessary mature, introspective work when you're Leo?!