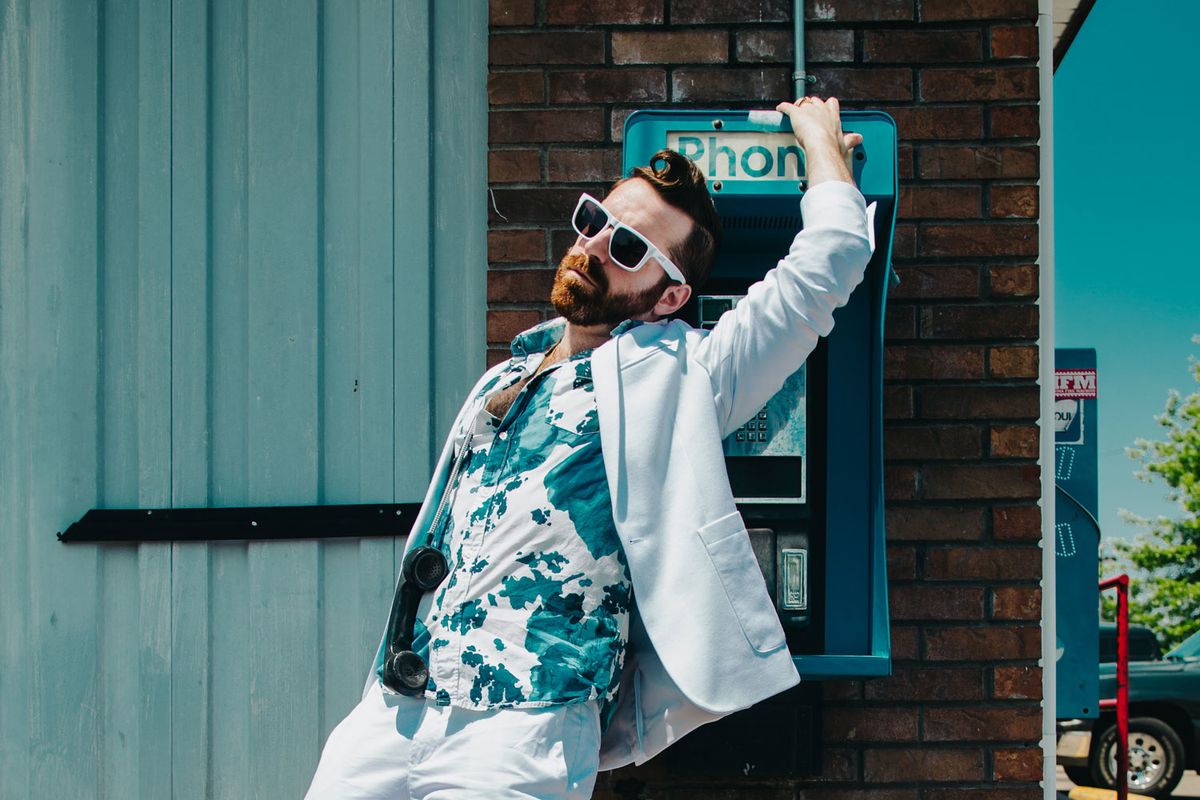 Photo Credit: Alex Haager
Nashville pop artist Marquee Mayfield debuts the music video for "Spellbound."
The video for "Spellbound" not only delivers funked-out R&B music, but also tells Mayfield's story. Groomed to be a country pop star capable of squeezing into the mold expected by the suits in the music industry, he was set free by a young woman who introduced him to other styles of music, like disco, funk, and R&B. Just when Mayfield was about to sell his soul to the music overlords, his programming was altered, emancipating him once and for all from the encoded constraints of country-pop.
Marquee Mayfield - Spellboundyoutu.be
"Spellbound" opens with emerging kaleidoscopic synths flowing into a '70s R&B tune flavored with heavy doses of disco pop energy. Rumbling bass riffs propel the rhythm, as horns infuse the tune with stuttering accents. Gleaming background harmonies radiate glowing savors, tight and stylish. A snug, fuzzy guitar solo suffuses the harmonics with undiluted disco vibes.

Mayfield's falsetto provides the song with flamboyance, as well as a passionate delicacy of tone reminiscent of Michael Jackson covering Kool & The Gang. The blend of luminous harmonies and Mayfield's falsetto acts as a go-between to the lush joie de vivre aura emanating from the music.
The video recalls the '80s movie Weird Science, in which two nerds, Gary and Wyatt, take a cue from Dr. Frankenstein and construct a cybernetic girl. Only in "Spellbound," a gorgeous scientist finds a way to transform a robotic Mayfield into a dancing, singing popstar with soul and rhythm
"Spellbound" pulses with wonderful retro energy and sounds brought to life with flair and polished bravura.
Randy Radic is a Left Coast author and writer. Author of numerous true crime books written under the pen-name of John Lee Brook. Former music contributor at Huff Post.
POP⚡DUST | Read More...
INTERVIEW | Indie-Pop Singer Navakaine Talks Coming-of-Age
Water and Man Release 'Phantasie'
RISING STAR | Alberta Drops Buff New Single, 'Jay kkkkkkkkkkk