Top Stories
MUSIC MONDAY | A Valentine's Day playlist for the single ladies (and men)
No Valentine, no problem.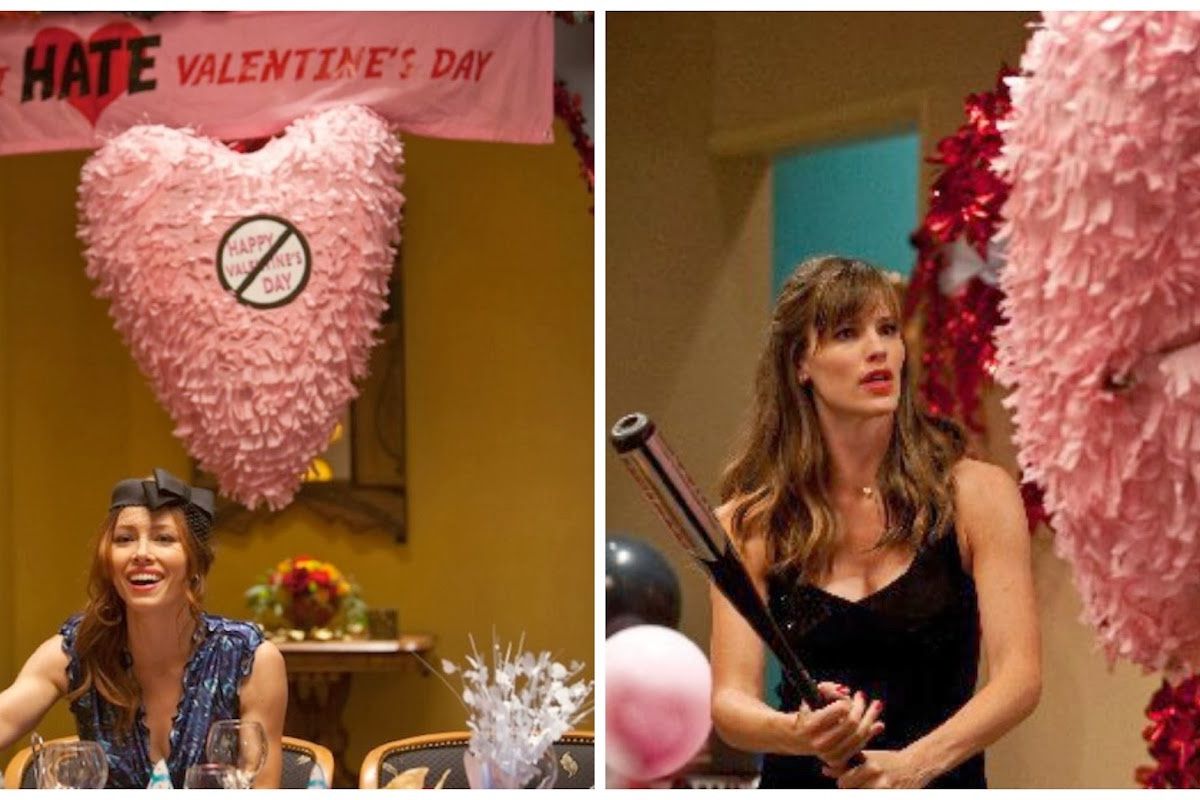 Congratulations, you'll be saving a lot of money this February.
Having participated in Valentine's Day for the past four years, I'm surprisingly relieved to have this year off. Sure it's a nice holiday and believe me I jump at any opportunity to show my loved ones how much I love them, but let's be honest- Valentine's Day get expensive. So, as part of my celebration of being a single-lady-who-doesn't-need-no-man this year, I bring to you the single persons playlist for this year. Whether you're celebrating Valentine's Day with the Ladies or having a night out with the Bros this playlist will get you pumped to love the best valentine of all -- YOURSELF!
Single Ladies (Put a Ring on It)
You knew this was coming and I'm not sorry because it's iconic. Lady, man, non-binary, or otherwise you'll definitely relate to this song. You might just be "up in the club" because "you just broke up" this Valetine's Day and that's ok.
Woman
If you buy your own things and pay your own bills you'll love this. I love Kesha and her new album and it's chalked full of independent anthems.
Sometimes it's best to just admit it. Halsey proclaims, "I'm bad at love," and girl I feel you. This song is super fun to dance to so play at an at-home anti-Valentine's day party or request it at your local bar.
Same Old Love
If you're also so sick of the same old love.
Material Girl
If you are going on one of those Valentine Day blind dates remember that you deserve to be a Material Girl every now and again. You too guys.
Hard Feelings/Loveless
Lorde knows a thing or two about self-care. This is my very favorite song of hers. Sometimes you just need a night at home for yourself-- plus, the end of the song is a total banger.
New Man
Is your ex blowing up your newsfeed with photos of him/her and their new significant other? You and Ed would agree you don't want to know about how happy they are thank-you-very-much.
Too Little, Too Late
Jojo is basically my favorite. This is the perfect song for the time of the night that you're in your feelings. Remember why you let that person go in the first place.
Worship
Don't be afraid to tell your Valentine's Day booty call to "Worship" you.
Stronger
Put your foot down this February with this excellent throwback. If this one doesn't get the entire bar singing this Valentine's Day, I don't know what will.
An Illustration of Loneliness (Sleepless in New York)
The title says it all but what really speaks to me about this track is how confidently Courtney Barnett doesn't seem to care she's lonely. To me that says it all.
Wanna Be Cool
When I think about songs that really celebrate the self this is at the top of my list and Donnie Trumpet happens to be one of my favorites.
Hurricane
If you ever need to feel awesome about feeling single repeat this to yourself: "I'm a wanderess, I'm a one night stand. Don't belong to no city. Don't belong to no man." Be the hurricane.
i
This song is a total celebration. Cheers to loving yourself, Kendrick nailed it.
It Ain't Me
Were you in one of those relationships where you were always cleaning up after your ex's mess? This one celebrates no longer being responsible for that.
Forgetting All About You
It might be that kind of night.... and that's ok.
IDGAF
This queen who wrote the rule book to the "new rules" to keep you in line with your ex came back with this AMAZING bop. If your ex-lover really doesn't get it- this will help clear things up.
---
Anie Delgado is a contributor to Popdust and is an actress and musician based in NYC. Follow her on Instagram | Facebook | Twitter and check out her music on Spotify. Press inquiries here.
---
POP⚡ DUST | Read More…
MUSIC MONDAY | What music is BANFI listening to now?
MUSIC MONDAY | SondorBlue takes over this week's playlist
MUSIC MONDAY | A healthy pre-winter mix of uplifting tunes
---