MUSIC
Nicki Minaj is retiring, and she knows that's going to make some people very happy.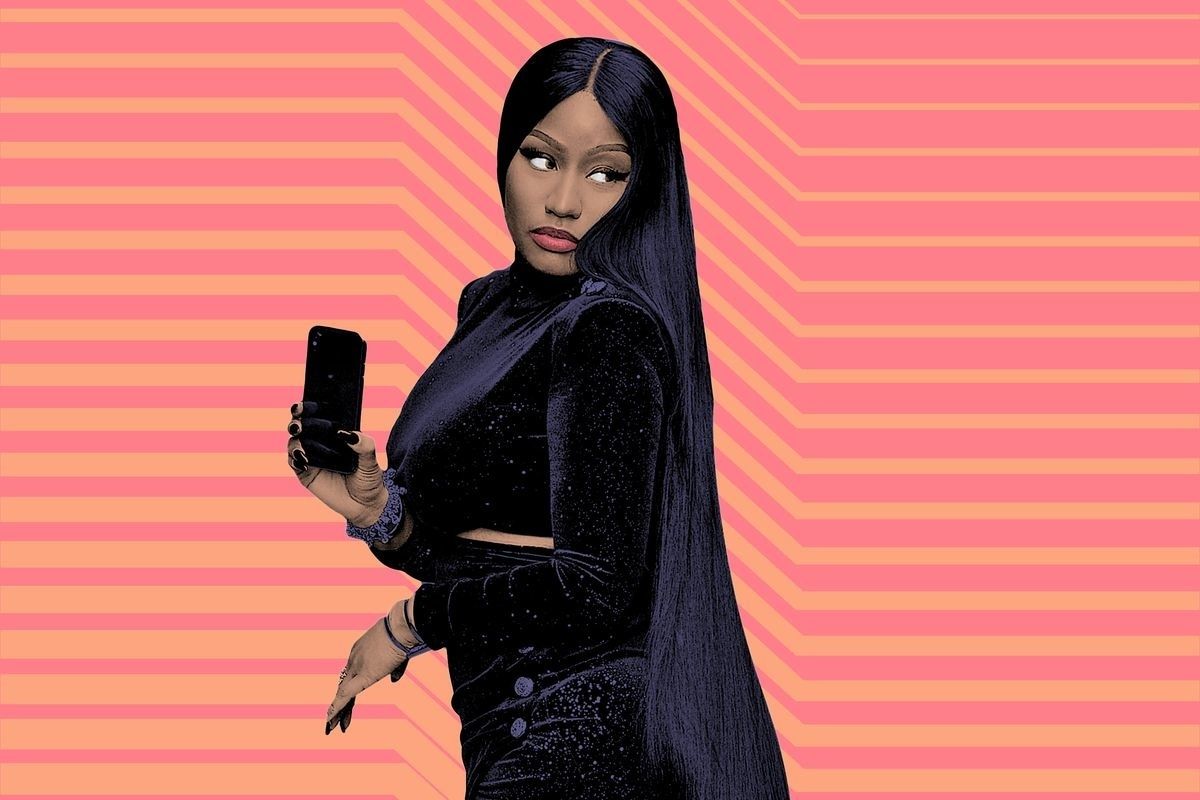 Nicki Minaj has announced her retirement.
She delivered the news in a statement on Twitter on Thursday afternoon, declaring that she's "decided to retire" to have a family.
I've decided to retire & have my family. I know you guys are happy now. To my fans, keep reppin me, do it til da de… https://t.co/zj60yIfzoI

— Mrs. Petty (@Mrs. Petty) 1567707636.0
However, the message implies that there were complex motives behind her decision to abandon her career at the age of 36—motives that might have to do with the number of controversies she's been involved in. Considering Minaj has been a frequent target of call-out culture, she could finally be giving her critics what they've been asking for. She's also been pitted against other female artists, time and time again, and in some ways, her career has begun to feel like a pit of toxicity (despite her fans' perpetual adoration).
Admittedly, her record is far from clean. Minaj has been called out for sl*t-shamey statements like, "I didn't realise how many girls were modern-day prostitutes," as well as homophobic lyrics, statements that perpetuated racist stereotypes, defending convicted abusers like XXXTentacion and 6ix9ine, and marrying Kenneth Perry, a registered sex offender. When she wrote, "I know you all are happy now," she was probably referencing the legions of critics who have picked apart her every move. Now, it seems that cancel culture has worked its magic (or cast its curse, depending on how you see it).
Should we have been so critical of Nicki? Is it a blessing that she's leaving music behind?
Possibly, but she's also one of the most talented rappers in the game, and in the early days of her career she broke ground for female rappers, paving space for a whole new generation of women in hip hop. Ultimately, Minaj's retirement makes it clear that art can no longer be separated from the artist. Being socially aware is now a requirement for anyone looking to keep their place in the spotlight, it seems—at least for anyone who wants to avoid the worst consequences and crushing pressures of being in the public eye in the age of infinite blogs and viral content.
On the other hand, this could be an impulsive decision that she'll double back on in no time. It also could be a publicity stunt. It's not like Minaj has been trending on Twitter lately, after all, and maybe seeing her name up in the lights of the "Trending Topics" list has been her goal all along.