CULTURE
Only Icons in the Building
Meryl Streep and Paul Rudd Join Selena Gomez, Martin Short, and Steve Martin in the hit Hulu murder mystery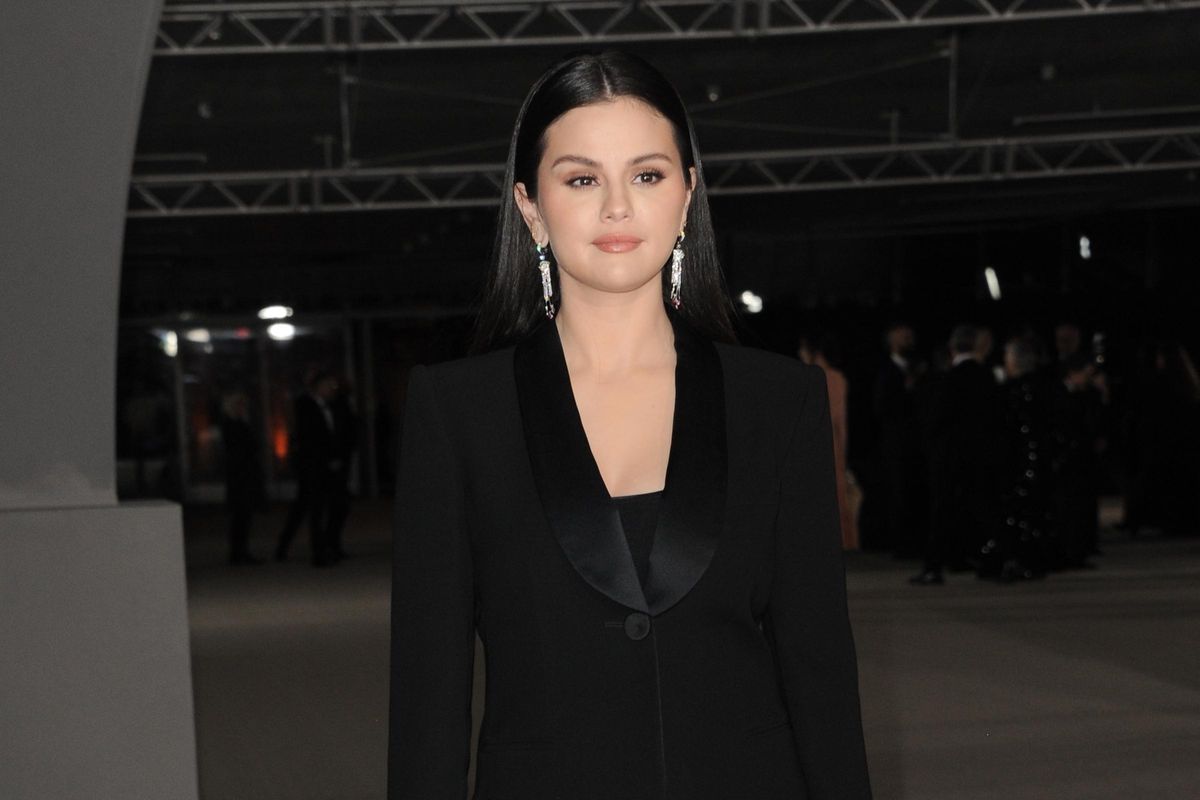 By Tinseltown / Shutterstock
If you're not already a devoted fan of Only Murders in the Building, run — don't walk — to Hulu to start binging your new-favorite show now. The Emmy-nominated series stars Selena alongside comedy veterans Martin Short and Steve Martin. The result: a charming, addictive comedy that only strengthens Selena's already-massive career.
---
This Selena Gomez smash-hit is the best thing the singer/actress/beauty mogul has been in since Wizards of Waverly Place — neck-and-neck with that one photo of Selena and Hailey Bieber.
Alongside Martin and Short, Gomez plays a true-crime addict who stumbles into a murder mystery of her own. It's the addictive, soapy, silly whodunnit for the true crime set. And after the success of the second season, I wondered if they could top it in the third season. In a new, viral TikTok, Selena reveals that they definitely can.
These days, all great announcements happen on TikTok. So it's only right that Selena posted a TikTok (them, of course, the Reels version) video to reveal two of her latest superstar co-stars on the hit Hulu series: Paul Rudd and Meryl Streep.
That's right. These two timeless icons will be running around Manhattan with the comedic trio and I am inexplicably eager to see Season 3's shenanigans.
"Hey guys, we're on set. What are we shooting?" Gomez says to the camera, revealing Martin and Short. But then, the twist. "Could this honestly get any better?" she posits, knowing the answer is a resounding yes. Because next in the frame? Paul Rudd. And if that wasn't enough? Meryl casually pops up behind them all!
\u201cThe filming of Season 3 of \u201cOnly Murders in the Building\u201d has begun! A cast to dream of.\u201d

— Steve Martin (@Steve Martin) 1673990023
This direct, unofficial teaser got my heart rate up. So imagine what creator John Hoffman has in store for Charles, Oliver, and Mabel…and the rest of us!
Tina Fey was one of the surprise stars of Season 2, so Rudd and Streep join a cast of icons to further this award-winning Hulu sitcom's reign. I cannot wait for the season to wrap so I can sit at home and binge it in one long, delicious session.
Three questions remain: who will be murdered next? Who will the murderer be? And will you be joining me on what's sure to be an epic journey?