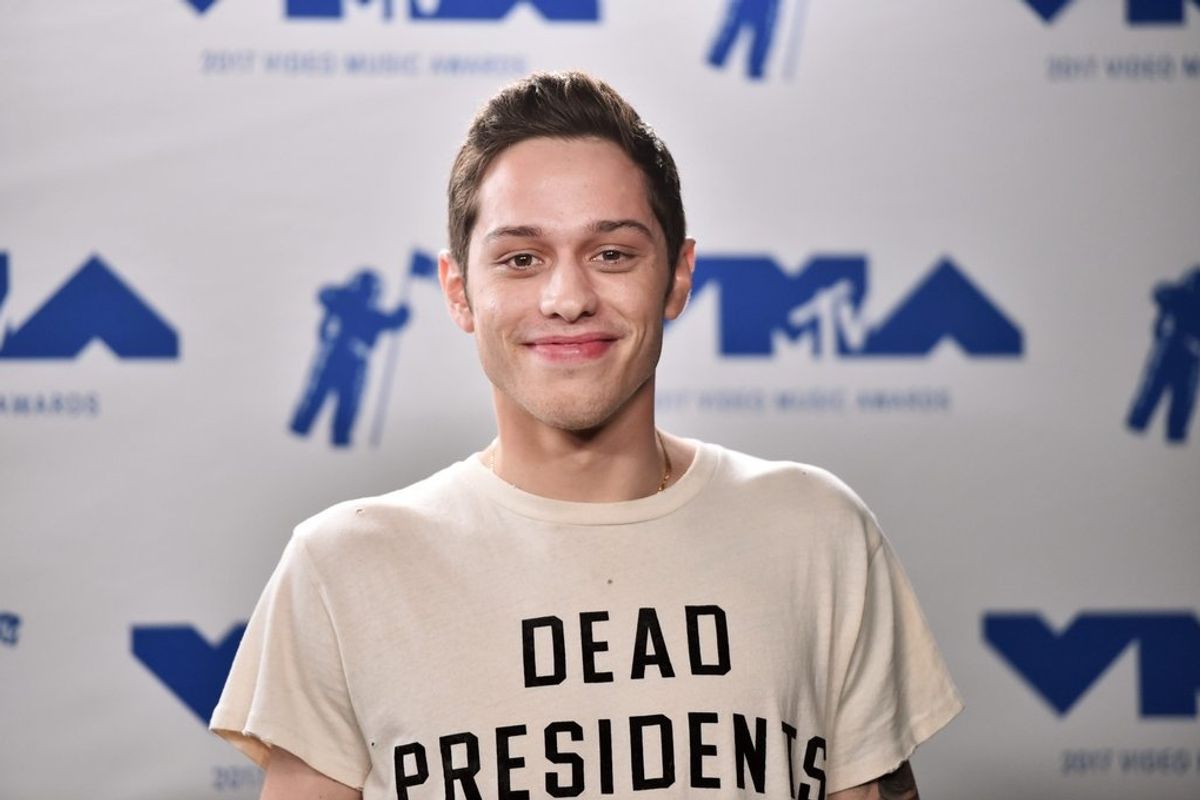 Full Name: Peter Michael Davidson
Date of Birth: November 16, 1993
Born: Staten Island, NY
Occupation: Comedian, actor
Status: Single
Children: 0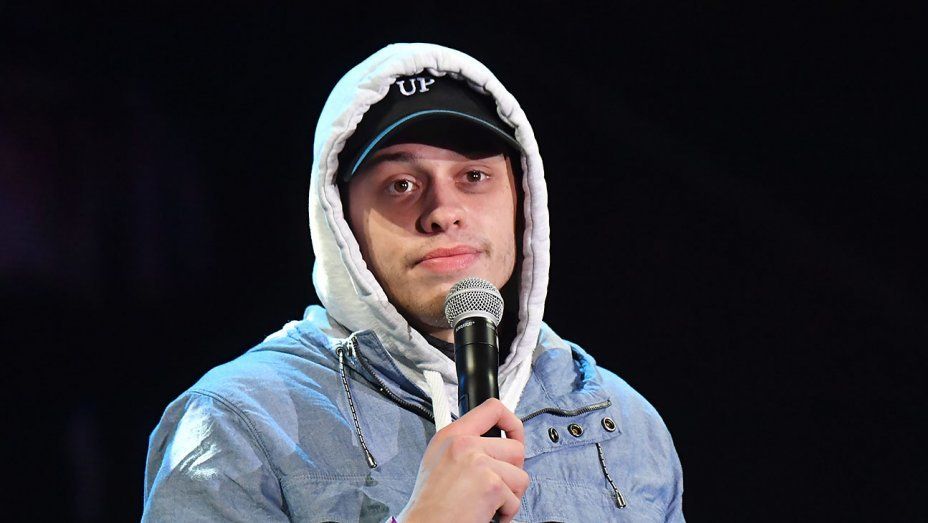 cdn1.thr.com
Pete Davidson is the comedian-of-the-moment. Making audiences laugh as a Saturday Night Live favorite, the often controversial and sometimes self-deprecating 24-year-old is living his best life, although his recent split from pop princess Ariana Grande may have thrown a wrench into his most wonderful year.
From stand-up to television to film, Davidson is using his knack for timing and telling it like it is to his advantage. Love him or hate him, no one can deny that Davidson's popularity is on the rise. If your Saturday nights revolve around tuning into SNL, specifically to see Davidson do his thing, here's more to know about the New Yorker and what makes him tick.
An Early Entry to Stand-Up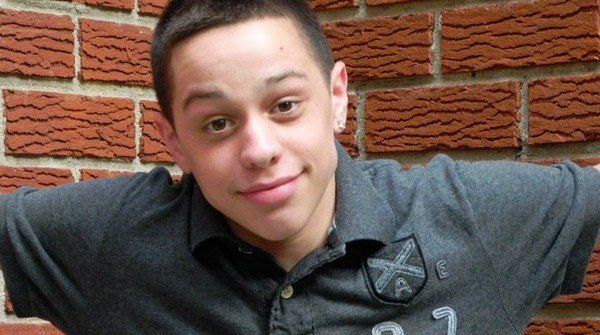 img2.tvtome.com
At the age of 16, Davidson knew he had a flair for making folks laugh. He took the stage at a Staten Island bowling alley and worked his magic on the mic. While bowling alleys aren't exactly the place to be "discovered," it was a way for the teen to tell he was on to something. In less than ten years, Davidson's stage went from the alley to the airwaves as a fixture on SNL. Davidson has been on other TV shows like Brooklyn Nine-Nine, The Jim Gaffigan Show, Guy Code, and Nick Cannon Presents: Wild 'N Out. He has also graced the silver screen in movies including Trainwreck and Set It Up. Versatile and very funny, Davidson's quirky look and comedic chops give him that certain something fans are fond of.
A Relationship That Came and Went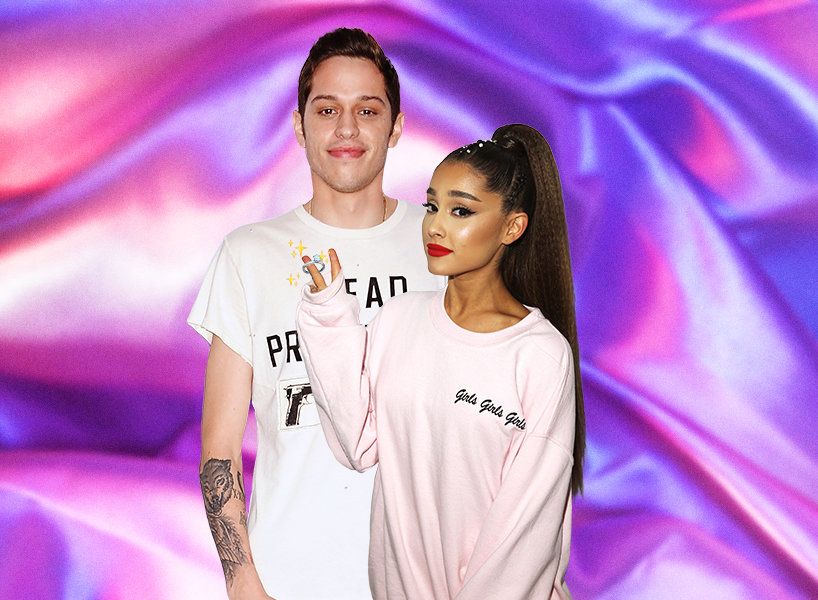 www.flare.com
Fans of both Davidson and Grande were in shock when the two announced they were engaged after dating only briefly. Then, the not-so-shocking declaration of their split came shortly after. The lovebirds were inseparable…until their whirlwind romance ran its course. The sudden death of Grande's ex may have been a contributing factor to the swift split. But they wish each other well and are apparently moving on. Perhaps they'll reconcile or realize it was just a case of "too much, too soon, too young."
A Sad Start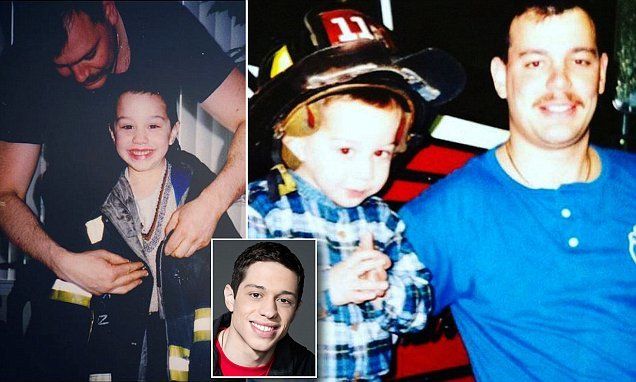 i.dailymail.co.uk
Davidson lost his dad (a NYC firefighter) during the tragic terror attack on September 11. He was only 7-years-old at the time and the loss was devastating. Surely this shaped Davidson's life, understandably and unbelievably. To lose a parent at such a young age and in such a horrible way lives with a child forever. Perhaps comedy was Davidson's way to cope and making his dreams come true a way to honor his father.

What's Next for Davidson?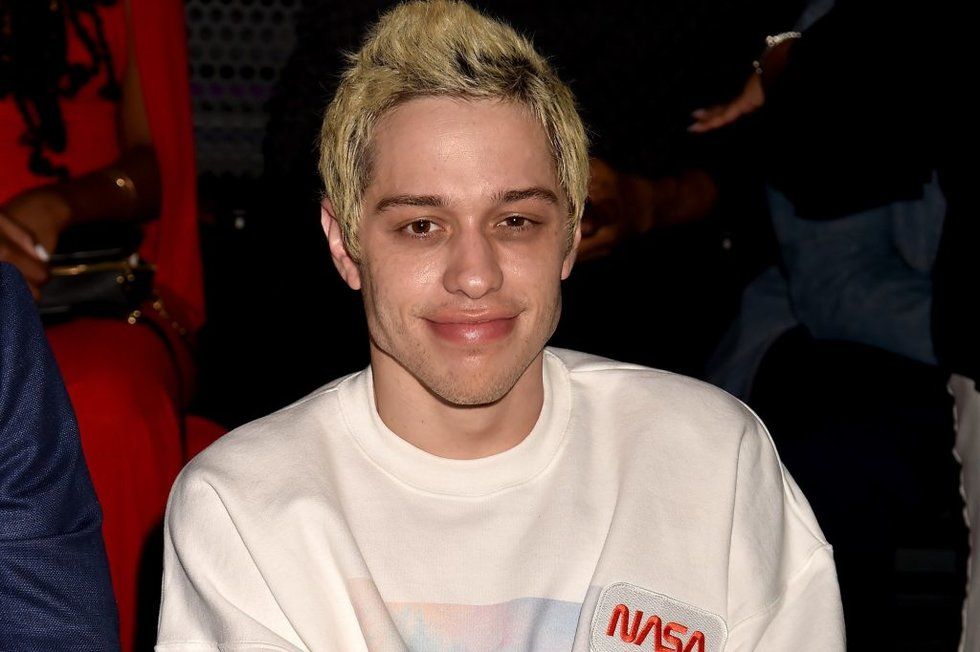 mystylenews.com
He's only 24 and is already ruling late night. Making people smile is his strength but making people think (or think he's a jerk) are also part of Davidson's to-dos. Perhaps he'll get his own TV show or star on the big screen in a big-budget comedy. Will he and Grande give it another go? We'll wait and see what the silly Staten Island native has up his sleeve. And it's probably on a raggedy old T-shirt.
---
Melissa A. Kay is a New York-based writer, editor, and content strategist. Follow her work on Popdust as well as sites including TopDust, Chase Bank, P&G, Understood.org, The Richest, GearBrain, The Journiest, Bella, TrueSelf, Better Homes & Gardens, AMC Daycare, and more.
---
POP⚡DUST | Read More…

Ariana Grande and Pete Davidson Call it Quits
SNL's Pete Davidson Jokes About Relationship with Ariana Grande on Season Premiere
Love at (Almost) First Sight – Ariana Grande Engaged to Pete Davidson