Trending
Comedian "switched her birth control for Tic Tacs" and more LOL moments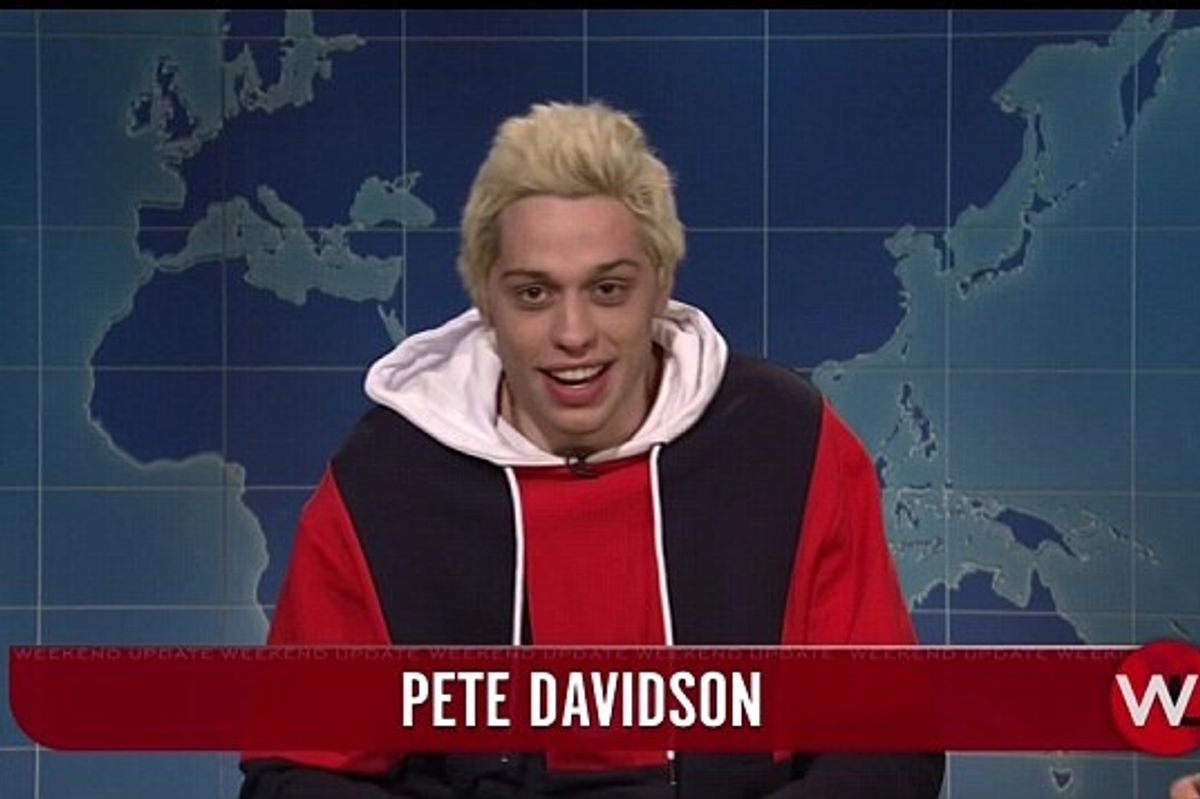 Being one of Saturday Night Live's cast members has its perks, one of which is the opportunity to poke fun at yourself in front of a live studio audience.
Funnyman Pete Davidson took his role as "human punching bag" to a whole new level by being the butt of his own jokes – primarily centered around his relationship with fiancée Ariana Grande on the late night variety show's season premiere.
The 24-year-old was filled with fun and ready to make the audience's night while sitting beside SNL Weekend Update's "anchorman" Colin Jost. The two got plenty of laughs as they chatted about Davidson's relationship with Grande, and how the duo seems like something of a mismatch to those looking in on their seemingly unlikely romance.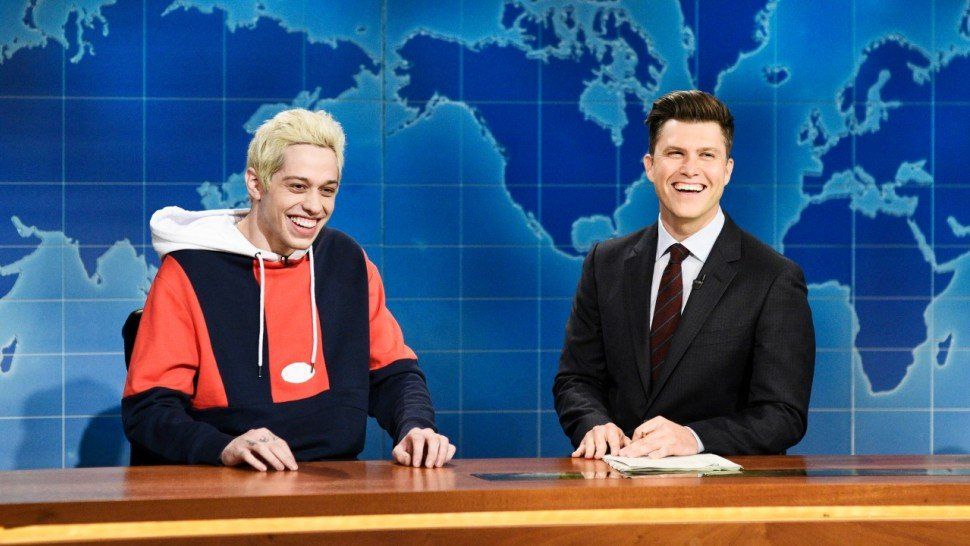 www.etonline.com
Davidson got the crowd chuckling when he told Jost, "I got engaged and no one could believe it. I can't believe it. I get it, she's the No. 1 pop star in the world and I'm that guy from SNL that everyone thinks is in desperate need for new blood. Do you remember when that whole city pretended that kid was Batman because he was sick? That's what this feels like." Perhaps a bit extreme, but Davidson is fully aware that a gal like Grande could probably get any guy she wants. But she's in love with Davidson and he's more than happy to go along with it.

The banter continued with the men discussing women being more successful than their male mates. As for a prenup? Davidson joked, "Obviously I wanted one, you know, so God forbid we split up and then she takes half my sneakers." Davidson is perfectly fine with his fiancée being the "breadwinner" and he's pleased to "live at her place," which must be a palace.
While Davidson knows he's not likely to be the one to ever leave the relationship, he went on to describe his plans to make sure she stays put. "Last night I switched her birth control with Tic Tacs," he said. "I believe in us and all, but I just want to make sure that she can't go anywhere."
We get why Grande is smitten. A silly and self-deprecating dude makes her laugh. Now that's priceless.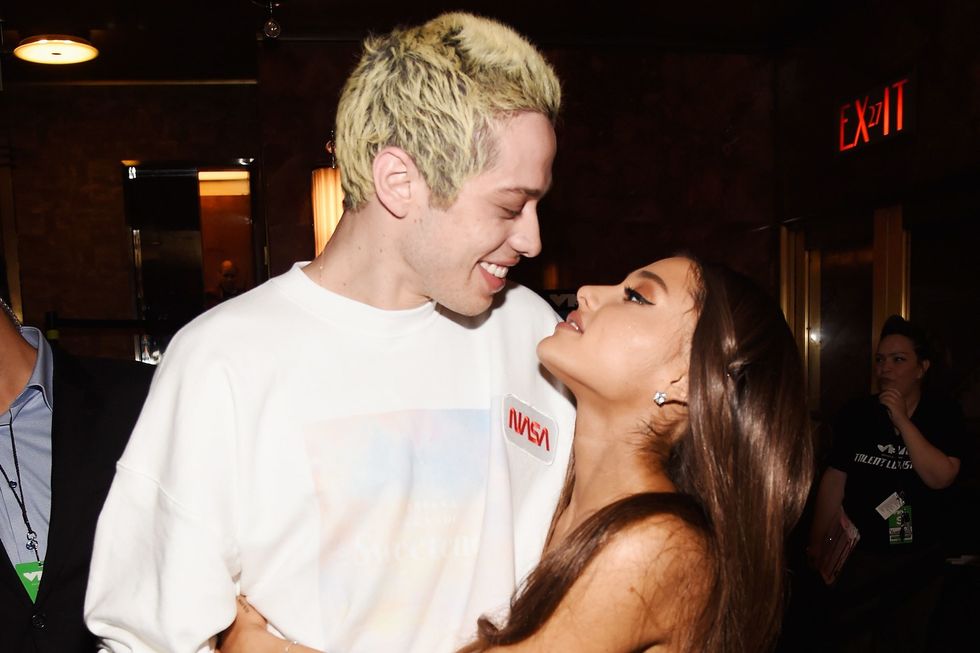 www.vanityfair.com
In more serious news about the season opener, Grande was scheduled to perform as the musical guest but pulled out last minute. As Times Now News reported, "Singer Ariana Grande has dropped out of the Saturday Night Live season 44 premiere, citing emotional reasons. Grande is continuing to recover from the death of her ex-boyfriend Mac Miller, who died earlier this month from a suspected drug overdose. The 25-year-old on Friday took to Twitter to share with her fans she was having 'a tough month.'" She was replaced by Kanye West who caused a stir in his own special way, donning a "MAGA" cap and garnering "boos" from the crowd.

All in all, SNL's season opener got plenty of laughs, even over some of the most awkward topics, tackling current events like the Brett Kavanaugh appearance before the Senate Judiciary Committee starring Matt Damon and other skits designed to make viewers sneer, squirm, smile, and shake their heads. But it was Davidson who knew he had to address the "elephant in the room" – his recent super-speedy engagement. And with the goofy talent Davidson so effortlessly displays, he got right to the topic at hand and made his real life the hub for humor.
---
Melissa A. Kay is a New York-based writer, editor, and content strategist. Follow her work on Popdust as well as sites including TopDust, Chase Bank, P&G, Understood.org, The Richest, GearBrain, The Journiest, Bella, TrueSelf, Better Homes & Gardens, AMC Daycare, and more.
---
POP⚡DUST | Read More…

Tom Hanks as Mr. Rogers – First Look