MUSIC
The Electro-Pop Duo to Release New EP, Dancing in Place, October 19.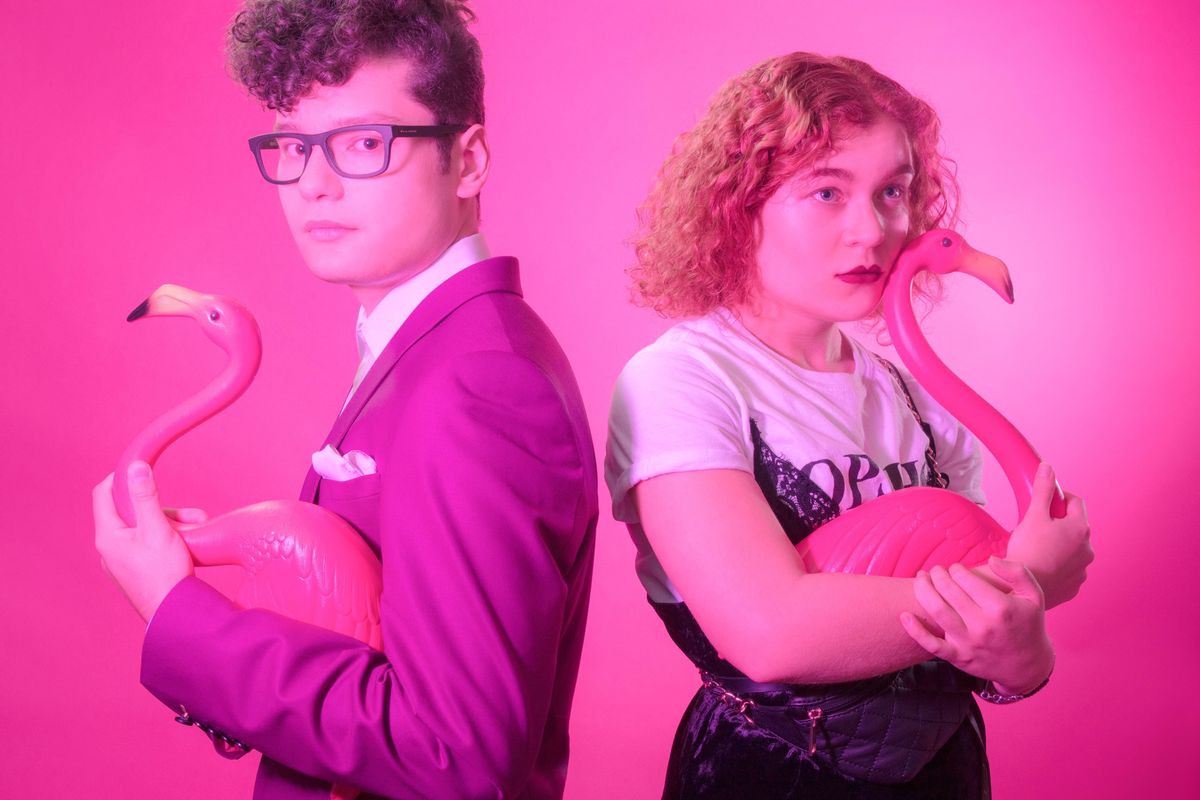 Sandlin Gaithe
A new duo eyes what lies just below the surface.
There's a tendency these days to forget celebrities are human beings, too. The pressure to share every mundane detail of their lives on social media must be terribly overwhelming. But even within a well-intended framework of connecting and reaching fans all over the world, they sacrifice a little bit of themselves in the process, which only further serves to diminish the humanity crying out and gasping for oxygen. Electro-pop duo Posh Hammer ⎯⎯ made up of siblings Navied and Tasnim ⎯⎯ pull open the shades of a pair of celebrities, who fall in love but are tasked with navigating the tumultuous waters of cultural status and burgeoning romance.
Posh Hammer's new EP, Dancing in Place, out Oct. 19, spoons together the classic smattering of synths of the '80s with a rose-cheeked hopefulness of today's youth. They are certainly wise beyond their years, and the level of care they exude on the record in style, delivery, and wisdom is magnetizing and sweet.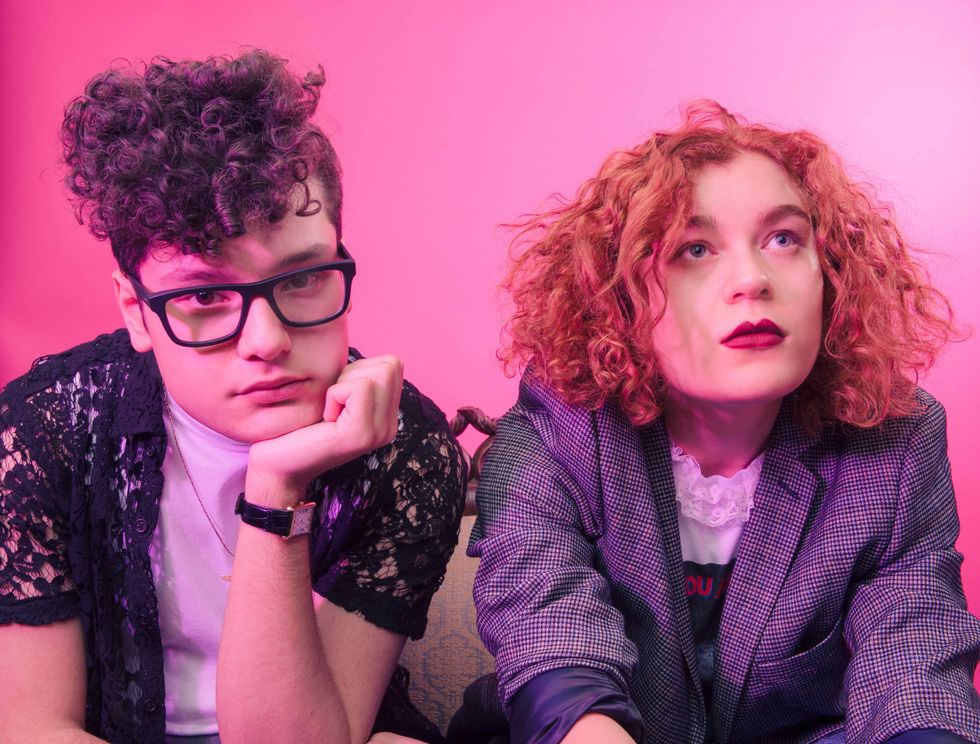 Sandlin Gaithe
Today, Popdust is humbled beyond words to premiere the first two visuals to the EP. In a post-Beyoncé world, extending the song's life into the visual medium is a necessary task, and Tasnim and Navied rise to the occasion. The first two sequences illustrate the full extent of their talent through playful, exuberant angles, dashed with bright club hues and a liberating presence. Appropriately, the Asheville pair mine from the work of famed Italian director named Michelangelo Antonioni, most known for his landmark '60s trilogy of films (L'Avventura, La Notte and L'Eclisse), and bring a sense of foreboding and isolation into the 21st Century.
"An Introduction," delivered in delightful vocoder charm, whets the appetite right from the start. "Two people meet at a party and find they instantly have a connection," the band tells us of the first clip. "They spend one night together wondering around the city and falling for each other." Onscreen, their chemistry is instantly sparked; their gaze might melt your heart like butter on the sidewalk. And the musical ambition is constructed in a way to be as nostalgic as it is inherently modern.

Watch the sweeping and altogether adorable "An Introduction" clip:
Moments later, their love pops in untamed bursts of quirky dance moves, fits of giggles and shadowy neon color palettes. The video "picks up immediately where 'An Introduction' ends and blurs the line between reality and fantasy and explores what could have been," the duo explains. "The solo section in the song was one of the most challenging parts to get right."
Continuing, they detail the musical composition, "Originally, we had a dueling guitar and saxophone part, but it was feeling boring and low energy. When we came back to it, we decided to consult Brian Eno and Peter Schmidt's Oblique Strategy Cards. This led us to running the saxophone through several weird effects in my guitar rig and blending that with a synth lead, ebow guitars and an out of tune Mellotron patch."
Watch the pink-hued "After We Dance" extravaganza:
The EP's thread lines reach a frayed state-of-mind. With "To Kill Time," the characters struggle to understand social media and ominous grasp over their personal lives. "If you had treated me badly, it would have been harder to fall," Tasnim observes, reflective-tape of production rolling away from her ghostly vocal. And "It Once Was Summer," sketched in the murky light of dusk, akin to the era of film-noir, slips at a languid pace. Tasnim's voice, however, remains robust and unstuck by the past.
Peep the Dancing in Place EP track list below:

1. "An Introduction"
2. "After We Dance"
3. "To Kill Time"
4. "It Once Was Summer"
5. "Leave Me Here Tonight"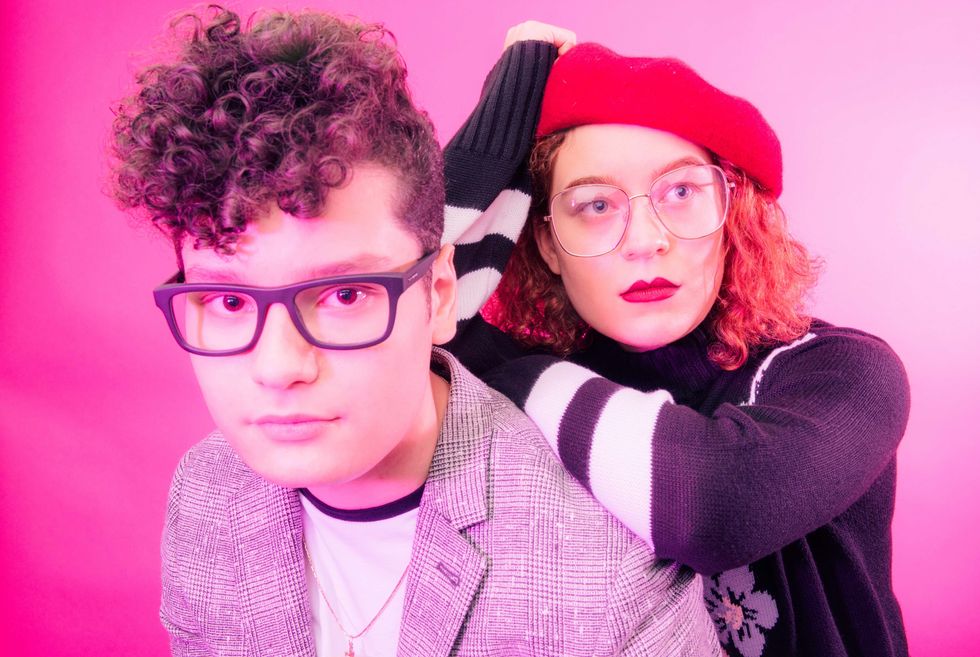 Sandlin Gaithe
---
Jason Scott is a freelance music journalist with bylines in B-Sides & Badlands, Billboard, PopCrush, Ladygunn, Greatist, AXS, Uproxx, Paste and many others. Follow him on Twitter.
---
POP⚡DUST | Read More…
Premiere | CATL Claws Through Teenage Angst With New Song, "I'm On"
Popdust Presents | BAYLi Flexes Freedom & Love on New Mixtape
Ready to Pop | Petrie & More Soothe Frazzled, Manic Feelings