Music Lists
Here's this week's best new music from Cat Turner, Church Girls, Cloudlines and more.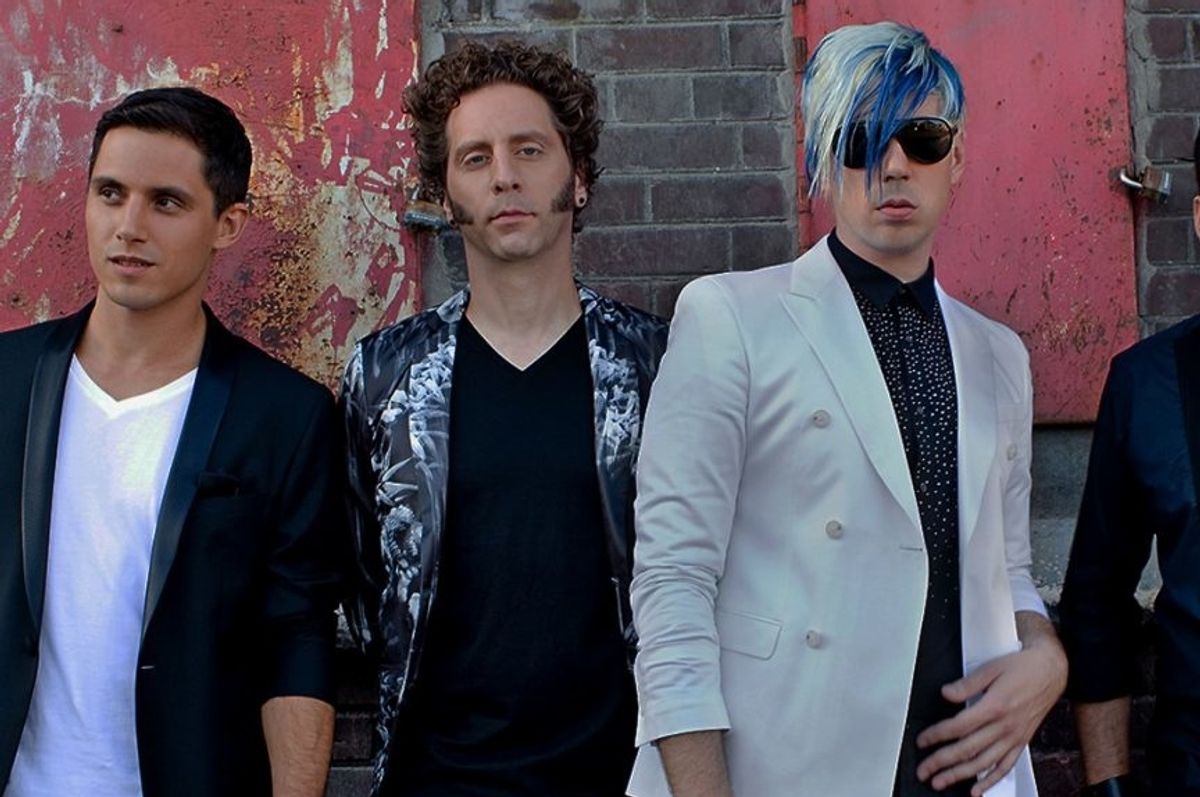 Kiss917
Happy Holidays from the Popdust team!
RELEASE RADAR is here to give you the breakdown of the top singles, albums, and videos of the week, so you can head into your weekend with a new list of killer tunes.
SINGLES:
Cat Turner | "Easier"
Cat Turner - Easier (Official Video) youtu.be
Cat Turner has spent the last year honing her signature blend of goth-pop. Her new track, "Easier," takes an even darker turn as Cat follows a toxic relationship's ups and downs.
Church Girls | "No Patience"
Indie punk outfit Church Girls is gearing up for their debut EP with the release of their latest track, "No Patience." Lead singer Mariel Beaumont's voice rings clear and strong, even if she has "no patience for that."
Cloudlines | Last Christmas
Electro pop duo Cloudlines gets into the holiday spirit and puts a modern twist on a classic song.
Miley Cyrus, Mark Ronson | "Happy Xmas (War Is Over) ft. Sean Ono Lennon"
We can't think of a better artist to take on a cover of this legendary track. Miley's powerful vocals would make John Lennon proud.
VIDEOS:
The Dreamboats | Santa Claus Is Comin' To Town
Santa Claus is Comin' to Town - The Dreamboats www.youtube.com
Retro rock and roll outfit The Dreamboats put a modern spin on the classic holiday track--but they didn't forget the jingle bells.

Rachael Bawn | All I Want For Christmas
Rachael Bawn | All I Want For Christmas Cover Song www.youtube.com
Mariah Carey's holiday anthem is an ambitious choice for an acoustic cover. All those skeptics out there needn't worry-- Rachael Bawn gives Mariah a run for her money.
You Might Also Like: Kelly Clarkson, Shania Twain, P!nk
Follow Rachael Bawn on Facebook | Twitter | Instagram
Betta Lemme | Give It
Betta Lemme - Give It (Official Video) [Ultra Music] youtu.be
Canadian superstar Bette Lemme comes across as a French-speaking Britney Spears a la "Gimme More" in the video for her new track, "Give It."
Half The Animal | Magic
Half The Animal - Magic (Official Music Video) www.youtube.com
Indie hip hop outfit Half The Animal searches late into the night for some kind of magic in their latest video.
You Might Also Like: The Chainsmokers, ONR, Calvin Harris
Marianas Trench | I Knew You When
Marianas Trench - I Knew You When www.youtube.com
Canadian progressive pop band Marianas Trench chronicles the trials and tribulations of a messy, passionate, and often gut-wrenching relationship. According to lead singer Josh Ramsay, the track is "not about drunken lust, or doing shots in a bar, or 'living life for just tonight,' but the kind of real-life relationship that takes a decade to build, through ups and downs." The group will kick off a North American tour this March--check out upcoming dates here.
---
Allie Delyanis is an award-winning and losing freelance journalist based in New York City. She likes bands, books, breakfast food, and would love to be David Sedaris when she grows up. You can find more of her work on www.delyanis.com.
---
POP⚡DUST | Read More #ReleaseRadar...
RELEASE RADAR | Premieres from Memory Keepers, Nora Keyes & The Rococo Jet, Madison Ryan
RELEASE RADAR | Premiere from Sleepspent