FILM & TV
AUGUST 24TH-26TH | What's Coming to Theaters This Weekend?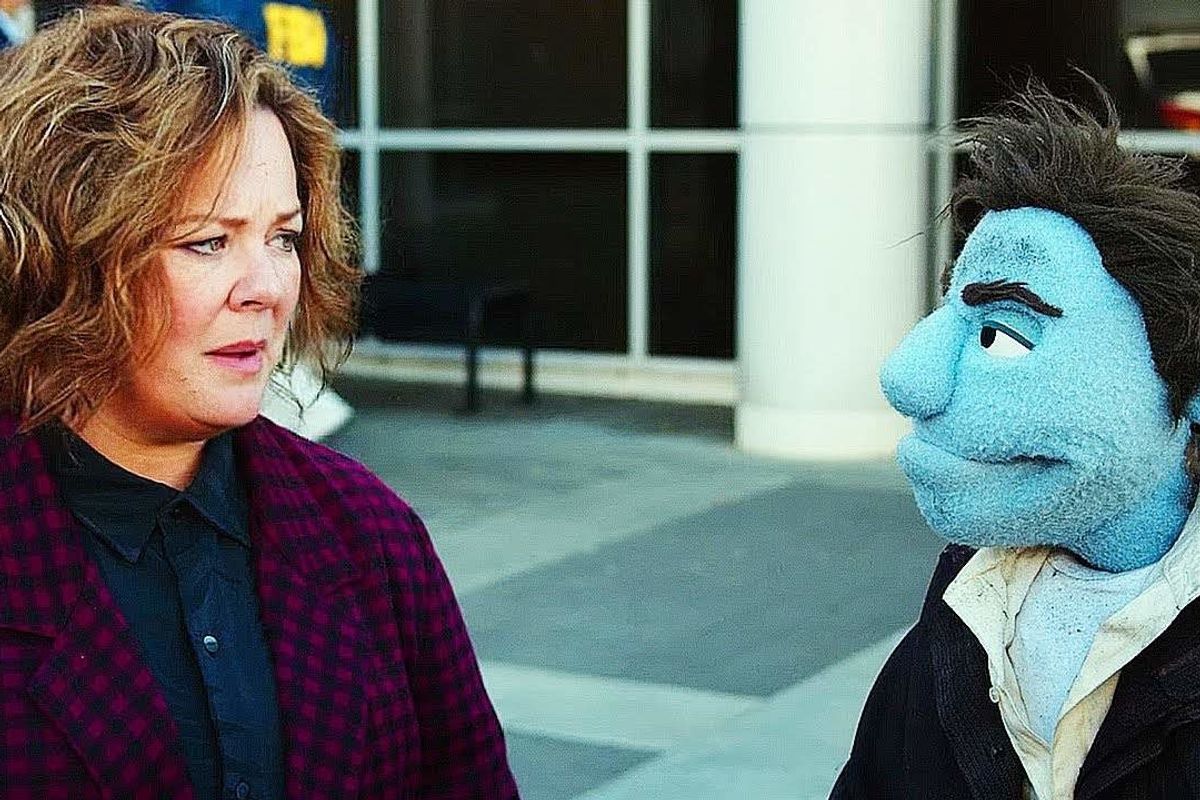 What would happen if The Muppets were to become detectives?
In Popdust's column, Box Office Breakdown, we aim to inform you of the top flicks to check out every weekend depending on what you're in the mood to enjoy. Looking to laugh? What about having your pants scared off? Maybe you just need a little love? Whatever the case may be, we have you covered. Take a peek at our top picks for this week…
---
You may remember this story from the 1970s but it is about to get a reboot. Convicted murderer Henri Charriere, known for his butterfly chest tattoo, is about to spend the rest of his life on the Devil's Island. Once he arrives, however, he knows he has to find a way out. He forms an alliance with a counterfeiter named Louis Dega in an effort to gain financing for his escape. In an unlikely friendship that some are calling a love story, two complicated individuals will discover something in the other that they did not know they needed.
R | Running Time 2hr 16m | Czech Anglo Productions | Director: Michael Noer
Starring: Rami Malek, Charlie Hunnam, Tommy Flanagan, and more!
---
If you did not think there was anything funny about the 2009 housing crisis, you might want to think again, but also remember that it can be downright terrifying. The blend of the two are what make this film about a single mother in the western state absolutely brilliant. She loses her cool when she witnesses a murder, which is totally understandable. Everything else that follows, however, might be a little more difficult to explain.
NR | Running Time 1hr 24m | Imperative Entertainment | Director: Jonathan Watson
Starring: Elizabeth Gillies, Kaitlin Olson, Danny McBride, and more!
---
What are you hiding? In this chilling thriller, a man's teenager daughter suddenly goes missing. The normal procedures are undertaken to try and find her, but her father decides to take the matter into his own hands and searches her laptop for clues. In a modern take on where we leave our biggest traces, this dad will have to look into his daughter's digital world to find her in the real one.
PG-13 | Running Time 1hr 42m | Sony Pictures Entertainment | Director: Aneesh Chaganty
Starring: John Cho, Debra Messing, Joseph Lee, and more!
---
Set in 1959 England, a young widower is about to do something very rebellious: open a book store. Okay, so it doesn't sound like something so monumental, but in the sleepy town it is certainly a new sight to be seen. With opposition from the other shopkeepers, as well as a woman who claims to be the know-all, end-all in the arts scene, there will be a small social revolution across the pond.
PG | Running Time 1hr 53m | Transmission Films | Director: Isabel Coixet
Starring: Emily Mortimer, Bill Nighy, Patricia Clarkson, and more!
---
And our ⭐️ TOP PICK ⭐️ ...
Puppets in the police department: yeah, I know, it confused me, too. In this new comedy, two detectives (one human and one plush) are on the case to solve a series of brutal murders involving former cast members of a puppet show. If you think Avenue Q is bad, this reaches a whole new level of inappropriate. Leave the kids at home for this one.
R | Running Time 1hr 31m | Black Bear Pictures | Director: Brian Henson
Starring: Melissa McCarthy, Elizabeth Banks, Maya Rudolph, and more!
---
Really like a film you've seen or know of one coming out soon that we should check out? Shoot me an email and let me know!
---
Rachel A.G. Gilman is a writer, a former radio producer, and probably the girl wearing the Kinks shirt. She is the creator of The Rational Creature and suggests you check it out. Also visit her website for more.
---
POP⚡DUST | Read More…

BOX OFFICE BREAKDOWN | It is About to Get Filthy Rich
R.I.P Moviepass pt. II: an Update
READY TO POP | Henley, The Dill & More Wear a Wild-Child Heart on Their Sleeve