TV News
The former vice presidential candidate sang "Baby Got Back," because she's #relatable.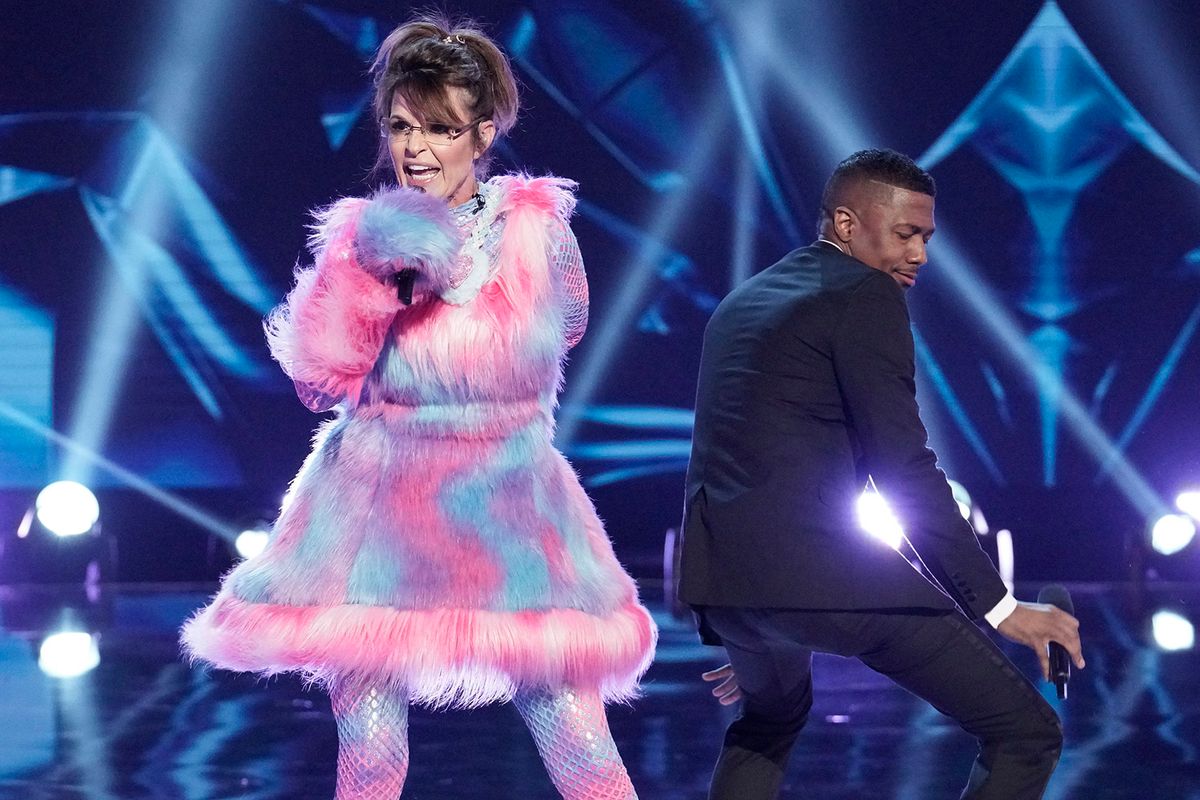 The Masked Singer is simultaneously a mysteriously popular reality show and a furry's wet dream.
The singing competition series combines the celebrity appeal of Dancing With the Stars with the good old-fashioned talent contest of American Idol or The Voice. Notable public figures sport particularly frightening head-to-toe ensembles and take turns singing songs, and the judges must guess who is in the suit. And, as is the case with any reality show, things get cringey—especially when a costumed Sarah Palin gives a rendition of Sir Mix-a-Lot's "Baby Got Back."
That's correct: The one-time vice presidential candidate (and Most Famous Alaskan Probably Ever) removed a monstrous bear head (as the entire crowd yelled "take it off," which isn't at all creepy) to reveal her identity before diving into the 1992 hit. She made sure to note that she tweaked the lyrics to be about men's butts instead. Because we can excuse a former governor for opposing same-sex marriage and being a life member of the NRA if they're funny and relatable, right? Right?
Before host Nick Cannon signed off, Palin assured the crowd: "This is something that our country needs right now, too." I can't say I agree, considering I'm typing this through an anxiety-ridden self-quarantine, but to each their own. Funny and relatable! We are in hell!
Watch the haunting performance below: