Trending
She now goes by the name "Shuhada' Davitt"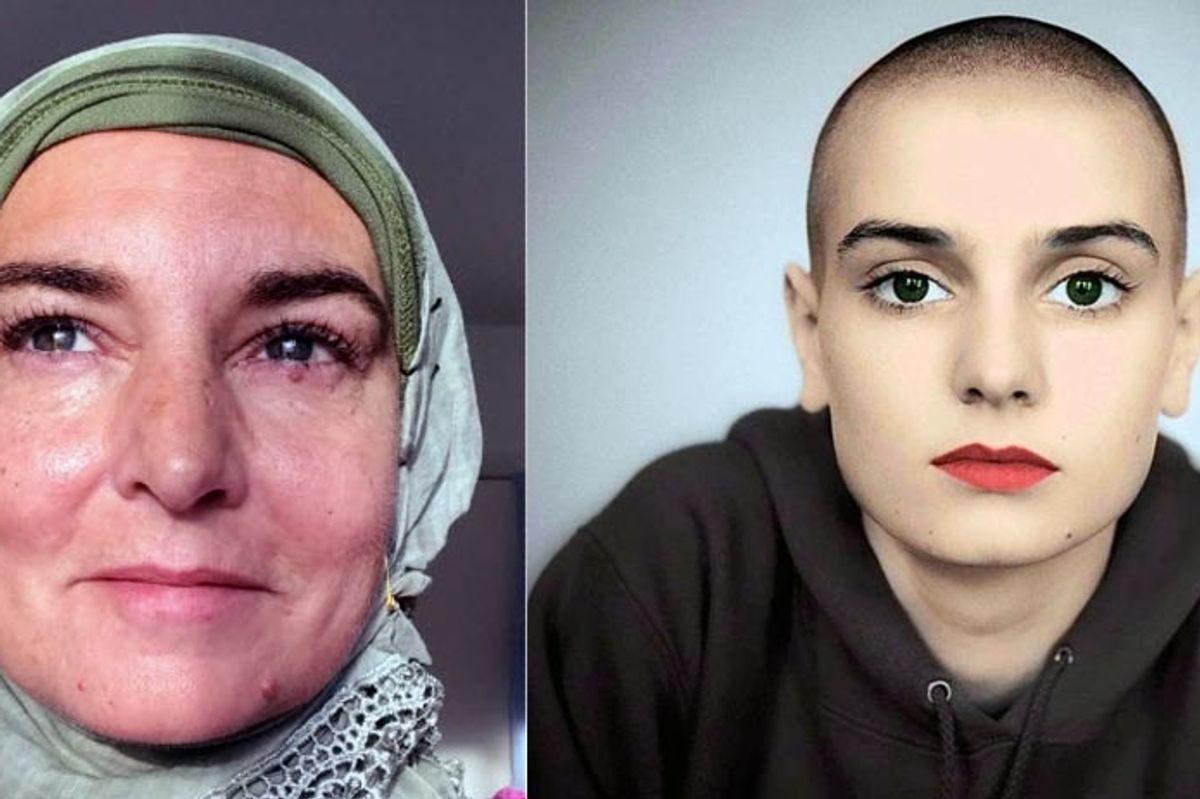 Well-known for hits like "Nothing Compares 2 U" as well as public displays of criticism against the Catholic Church, Irish singer Sinead O' Connor, 51, is always one to make her voice heard.
This time, it's her announcement that she has converted to Islam and changed her name to Shuhada' Davitt.
Along with her announcement, Twitter followers can see a new profile photo – the Nike logo with a message: "Wear a hijab just do it." And People notes, "Additionally, her Twitter bio now reads in all caps, "Please be aware that if you post racist or anti muslim rhetoric on this page you will be blocked."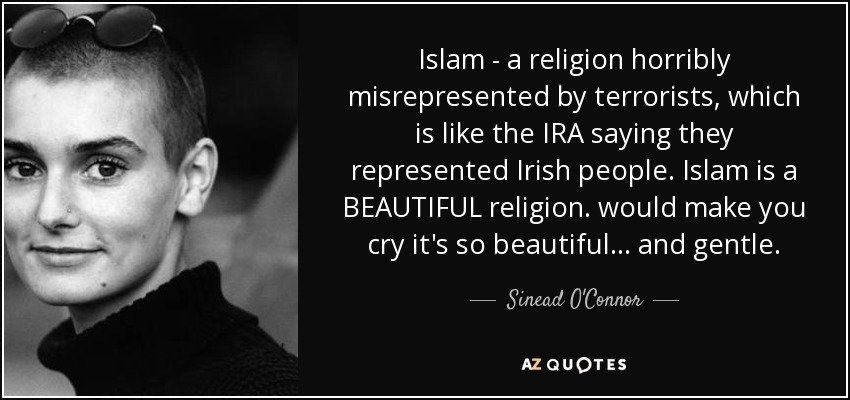 According to CNN, "Last year, O'Connor changed her name to Magda Davitt, a name she took to be 'free of parental curses.'" Since her conversion to Islam, she has changed her first name again to Shuhada', which means "martyrs" in Arabic.

Davitt is documenting her journey on social media, recently posting her rendition of the Azan – the Islamic call to prayer and worship. She has stated that she's joyful, and yesterday tweeted, "Thank you so much to all my Muslim brothers and sisters who have been so kind as to welcome me to Ummah (the Muslim community) today on this page. You can't begin to imagine how much your tenderness means to me."
Since her announcement, Davitt has received both criticism and support for her decision to convert to Islam. It was only a few years ago that the singer was struggling with mental health issues. As per USA Today, "In November 2015, she made a suicide threat on Facebook over child-custody issues. The following May, she went missing for a day before turning up in a Chicago suburb. In 2017, she sat down for an interview with Dr. Phil on his daytime talk show, where she revealed that her emotional troubles had been triggered by the hormonal effects of a radical hysterectomy."
Follow Davitt's journey on Twitter as she continues to update her feed and post photos. Just don't expect to see her in her very first hijab.
---
Melissa A. Kay is a New York-based writer, editor, and content strategist. Follow her work on Popdust as well as sites including TopDust, Chase Bank, P&G, Understood.org, The Richest, GearBrain, The Journiest, Bella, TrueSelf, Better Homes & Gardens, AMC Daycare, and more.
---
POP⚡DUST | Read More…

Lady Gaga - All You Need to Know
Collaboration? Snoop Dogg and Eminem May Have Something Special in the Works