MUSIC
With a recent spate of cancellations and mounting fear of an emerging pandemic, the near-future of live music is in doubt.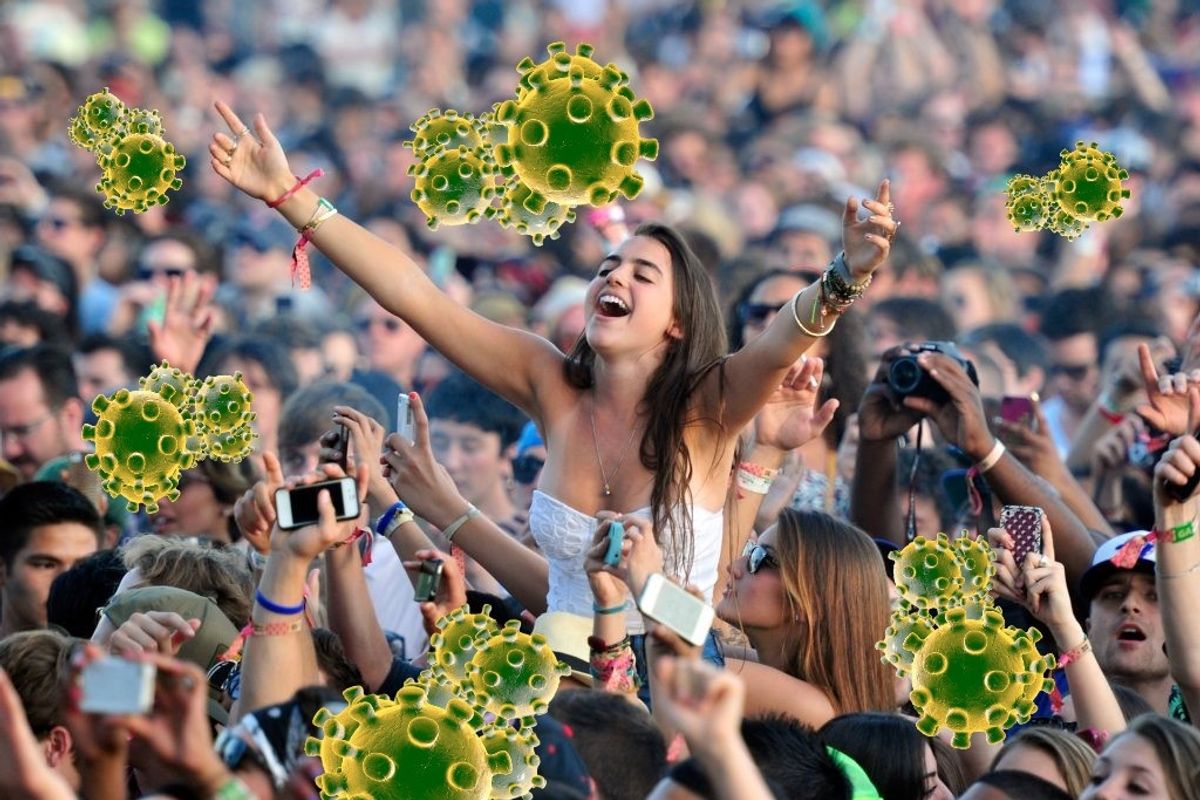 Getty Images
UPDATE:
Both SXSW and Coachella have been canceled, with the latter beung technically postponed until October. Coachella organizers released a statement on March 10:
At the direction of the County of Riverside and local health authorities, we must sadly confirm the rescheduling of Coachella and Stagecoach due to COVID-19 concerns. While this decision comes at a time of universal uncertainty, we take the safety and health of our guests, staff and community very seriously. We urge everyone to follow the guidelines and protocols put forth by public health officials.
Coachella will now take place on October 9, 10 and 11 and October 16, 17 and 18, 2020. Stagecoach will take place on October 23, 24 and 25, 2020. All purchases for the April dates will be honored for the rescheduled October dates. Purchasers will be notified by Friday, March 13 on how to obtain a refund if they are unable to attend.
Thank you for your continued support and we look forward to seeing you in the desert this fall.
Less than a week prior, for the first time in 34 years, SXSW was canceled by the city of Austin, citing public safety concerns over the coronavirus.
An Update on SXSW 2020. Please read our full statement here: https://t.co/P56nF8KFmE https://t.co/ouJPKM9GNy

— SXSW (@SXSW) 1583531944.0
There's something so special about seeing music live.

The energy from the crowd all around you. Thousands of bodies pressed together—moving in rhythm, sharing one voice, one breath, and one expanding cloud of viral pathogens…
Is it even really a concert or a music festival if you aren't making forced physical contact with two to five strangers at all times? With fears around the nascent coronavirus pandemic already disrupting tourism—Disney is forecasting tens of millions in losses from drops in park attendance—and leading to the cancellation and closure of various large, public events and venues, the thought of a music festival is starting to seem like a relic of a simpler time.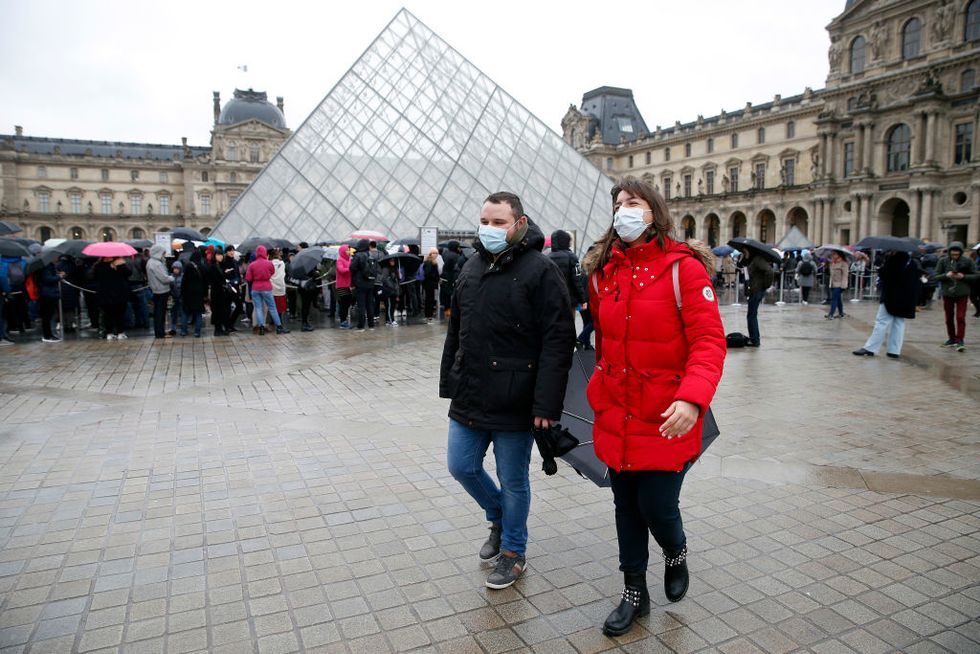 Chesnot/Getty Images
All across the globe people are stocking up on dry goods and hand sanitizer and avoiding crowds as much as possible. So-called "self-isolating" is not just for binge-watching TV shows anymore, it's become actual medical advice along with "social distancing," which adds impossible precautions like maintaining six feet of physical distance when navigating public spaces. Tokyo all but canceled their yearly marathon, and it remains to be seen whether the city will be hosting the summer Olympics as planned. While apps and websites launch to help people avoid crowds, the Louvre is finally reopening in Paris this week with added precautions to protect staff and visitors.
In the US, the first real test of the new state of things will be taking place in Austin from March 13-22. South By Southwest—the annual amalgam of music, tech, and media events—is slated to begin next Friday, and it would normally be expected to draw attendance of more than 150,000. But events are already being canceled. Apple confirmed on Wednesday that it will be joining Netflix, Amazon, Twitter, and Facebook in pulling back from scheduled events amid calls to cancel altogether. Meanwhile Austin's Public Health offices released a statement posted on the SXSW website saying that "no health departments in the state have requested the cancellation of any gatherings as the current risk of person-to-person spread in their jurisdictions remains low."

If that statement turns out to be correct—and attendance is not substantially affected by mounting fear and the slew of cancellations—then perhaps Coachella will proceed as normal from April 10-19 in Indo, California. With an impressive lineup including Rage Against the Machine, Frank Ocean, Travis Scott, Run the Jewels, and Lana Del Rey, that's certainly what a lot of people are hoping. But if attendance tanks, or if even one new case of COVID-19 ends up being traced to Austin during SXSW, it seems unlikely that Coachella will take place without some major adjustments.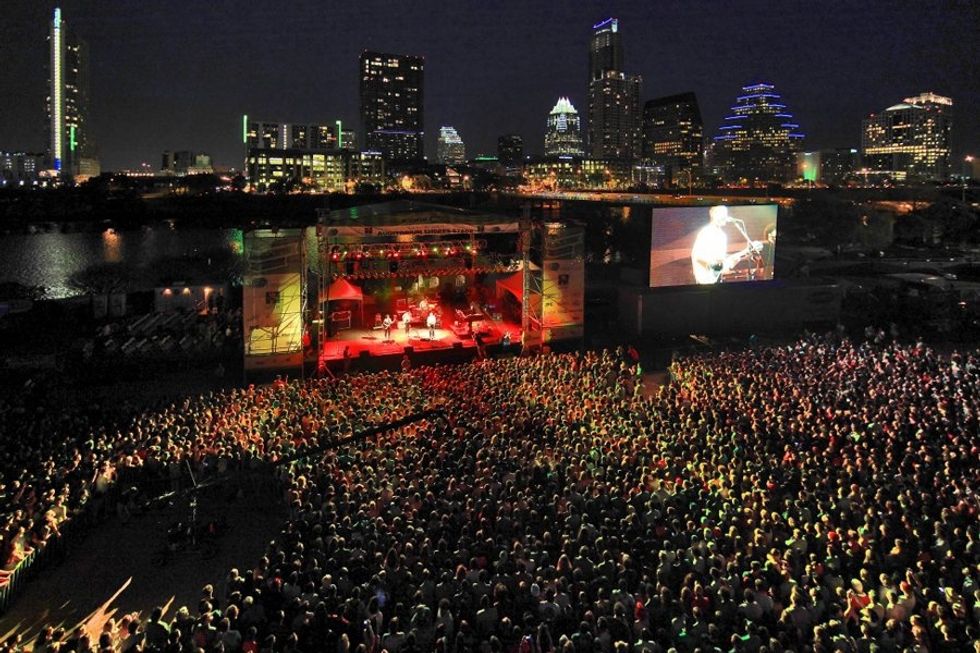 SXSW
Some companies are looking at the prospect of monitoring attendee's temperatures at the entrance to festivals, but there is reason to believe that this method has limited value, and with people practically living on top of each other for days on end—breathing the same air and swapping all manner of fluids—even one sociable carrier could quickly lead to a mass outbreak among nearly 100,000 daily attendees at Coachella. The venue has already proven to be an impressive petri dish for other diseases. Now imagine the Japanese cruise ship quarantine, except it's a crowd of underdressed Instagram influencers sharing not enough porta-potties.

Inside China, the rate of new infections is rapidly dropping. If that trend extends to the rest of the world, then perhaps there won't be a need for concern much longer. But if new cases continue to crop up as they have in California, Washington, New York and elsewhere, will bands even be willing to perform in mass venues? What if conditions worsen? Already, some live performances have been converted to livestreams from empty venues. Will that be the model for live performances in 2020?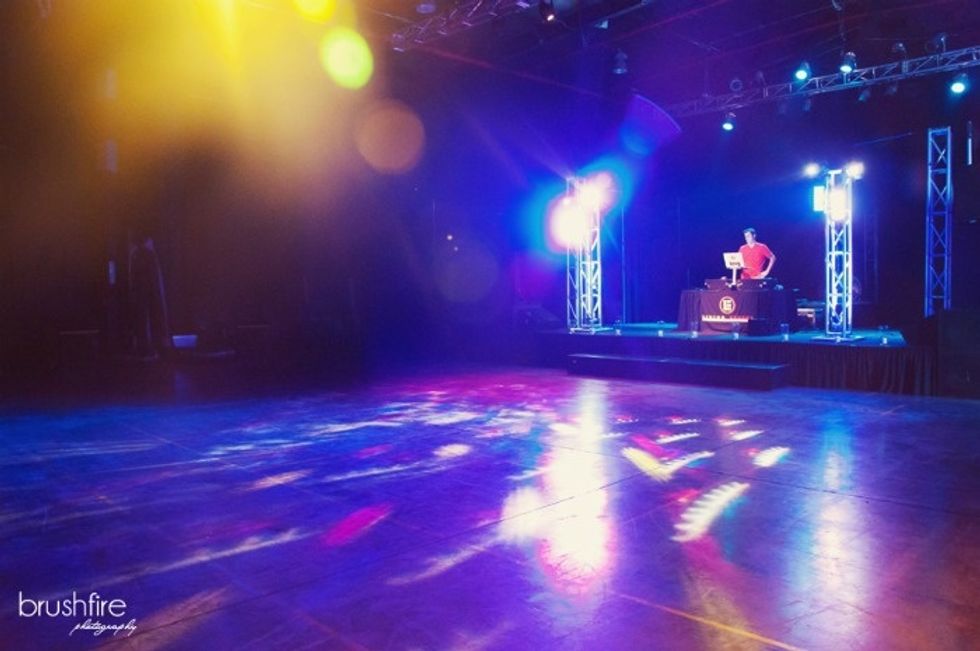 There is an outside chance that as the seasons change the threat of the coronavirus may recede (or migrate to the southern hemisphere), in which case current concerns about the death of live music may be overblown. If the incidence rate drops in time for the Bonnaroo, Governors Ball, and Lollapalooza, then maybe live music can survive this brush with modern pestilence. On the other hand, if vaccine research doesn't proceed at a rapid pace, outbreaks could recur just in time for the fall and Austin City Limits from October 2-11. Tough year for Austin...

For anyone who's already committed to a crowded public event, the best advice is just to be aware of your vulnerabilities, to keep your hands clean, and to cough into the crook of your elbow. Also, use a condom. Good luck.