As a child, I was a die-hard Taylor Swift fan.
I have vivid memories of listening to "Fifteen" while playing Zoo Tycoon. I loved Taylor, all the way up through her "Mean" days. She seemed to stand for outsider girls like me, who like to turn events and feelings into words.
Taylor Swift - Fifteen www.youtube.com
Around the Red era, something changed. Personally, I became disinclined towards pop artists in general. I also found it difficult to relate to Taylor as she switched from confessional country to pop songs that spoke about a way of life that seemed glamorous and utterly unattainable. She'd become a cheerleader and the leader of a clique overnight, and I suppose I felt betrayed.

I celebrated as media outlets slammed her for being a white feminist figurehead and later for being apolitical. Before my job was to write think pieces for the Internet, I constantly wrote think pieces in my head that tore apart Taylor Swift. She seemed like everything I couldn't stand—shallow, a sellout, an emblem of white WASPy hyper-capitalist femininity and victimization, obsessed with relationships and herself, beloved by all. The pieces wrote themselves.
Then I wasn't alone. For a while, it was fashionable to hate Taylor Swift. She screwed over Kanye West, whom I adored at the time. Soon it became clear that until she suddenly became politicized (out of public necessity), Swift had been beloved by some members of the alt-right, who called her their "Aryan Queen." She used LGBTQ+ culture when it was convenient and in order to paint herself as a savior. The list went on. The presses salivated.
Swift, always an expert at taking the public's temperature, is well-aware of our disdain for her. She's fought it relentlessly for years, but recently she's at last seemed to have given up the ghost of her need to please, and she's come clean about the toll that need has taken. Maybe that's what I was looking for all along: an admission of imperfection. Finally, in an interview with Rolling Stone, Swift said, "I used to be like a golden retriever, just walking up to everybody, like, wagging my tail. 'Sure, yeah, of course! What do you want to know? What do you need?' Now, I guess, I have to be a little bit more like a fox."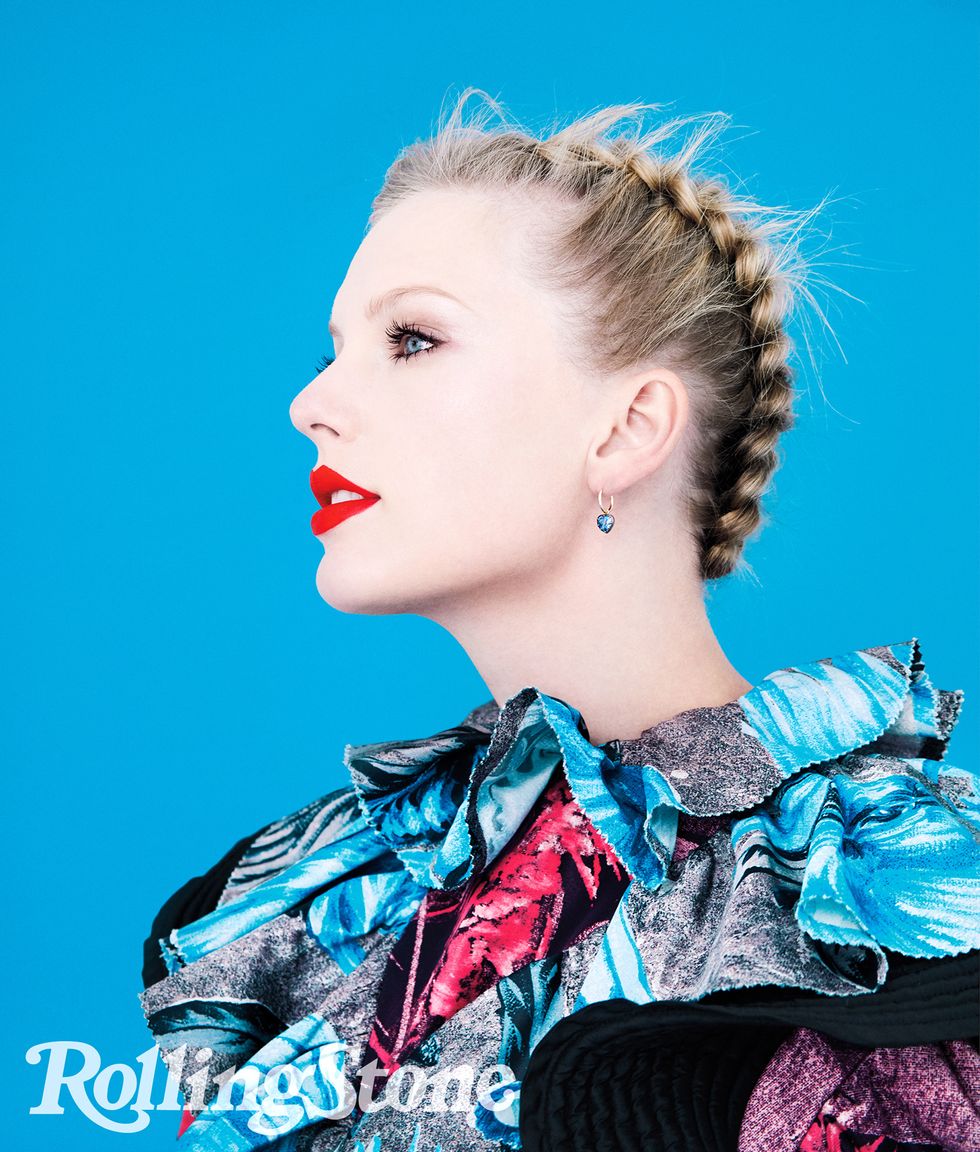 rollingstone.com Erik Madigan Heck for Rolling Stone
Asked about all the hate she received, she said, "I wasn't sure exactly what I did that was so wrong. That was really hard for me, because I cannot stand it when people can't take criticism. So I try to self-examine, and even though that's really hard and hurts a lot sometimes, I really try to understand where people are coming from when they don't like me. And I completely get why people wouldn't like me. Because, you know, I've had my insecurities say those things — and things 1,000 times worse."

As I watched Taylor Swift play four songs on the NPR Tiny Desk today, using just a guitar, a piano, and her breathy, shaky voice, I tried to find kernels of that burning hatred that motivated me and so many others to lash out against her for so many years. But I couldn't. The hatred had cooled, or perhaps moved on, like a storm front at last moving out from overhead.
Taylor Swift || Death By A Thousand Cuts || Tiny Desk Concert www.youtube.com
Looking out over the flooded ruins of the industrial complex I and so many others have built out of my Taylor Swift hatred, I began to wonder about the sources of my fierce dislike for this pop star I once loved. I don't like a lot of what she's done and what she stands for, so there's that—but I don't have the same kind of vendetta against, say, Tomi Lahren, who is also Southern and blonde and who has committed far worse sins this week than Swift ever has.

With Swift, and with artists we love who let us down, it's always personal. Certainly, the hatred I feel for Taylor Swift is in no small part rooted in envy—envy that I could never look or be like Taylor Swift, envy that she is lauded as a great songwriter of our times while I am still playing piano in my bedroom, envy that for a long time, she seemed to be oblivious to pain not entangled in her own love affairs.
There's a little bit of internalized misogyny there, which I've noticed in my tendency to immediately write off stars like Camilla Cabello as industry plants while not blinking an eye at her male equivalent, Shawn Mendes. As she says in her song "The Man," it's true that she would probably not have faced as much hatred were she a male. This doesn't discount the fact that Swift comes from whiteness and wealth, and as another white woman from an upper-middle-class background, I realize that Taylor Swift and I are not all that different, and before I come for her, I need to interrogate myself and my own complicity.
Like all vitriol channeled at one person instead of larger issues, Taylor Swift hatred (like cancel culture on the whole) is a cheap and simplistic way to blame a single person for much larger and systemic problems with equally systemic solutions.
This isn't to say that Taylor Swift is entitled to anyone's love or time. I, for one, still don't entirely understand the reason that people seem to worship the lyrics of "All Too Well," which to me is a relentlessly average, cookie-cutter pop song. I do think she gave a good performance on the Tiny Desk, although arguably many others deserved the slot.
Taylor Swift- All Too Well Lyrics www.youtube.com
We are all entitled to dislike who we wish to dislike. We are, in general, entitled to our preferences and emotions. But the kind of rage that Taylor Swift has ignited for so long within us—that so many pop stars and figureheads and ditzy celebrities ignite within us—shouldn't cloud over the deeper realities of the world that shapes them and that profits off our obsession with them, be it negative or positive.

Lately, that rage often swirls around an artist's political acuity or lack thereof. But must all artists be activists? I believe that someone like Taylor Swift, who can afford hundreds of PR people (at least one of whom might be bothered to be responsible for her political and social presence), does have certain responsibilities. Still, this exists on a spectrum, and while everyone should hold a basic respect for others' human rights, I don't think we can say that artists must always be radical activists, especially if we are not activists ourselves.
Maybe our tendency to lash out and blame one person for an entire issue is indicative of the Internet's tendency to polarize and ignore the forces that conspire to create each person, which stems from our desire to find quick fixes to unanswerable and ongoing issues. No one exists in a vacuum. Trump did not create racism—this is sewn into the fabric of America. Contrary to popular belief, Taylor Swift did not create white feminism—that was built in the origins of the women's movement.
So today, Taylor Swift wins. Today I am releasing my Taylor Swift hatred. Surrendering it, as Marianne Williamson would say. There's too much else going on to expend more energy on her. If this is it, to quote another much-maligned white female artist whom I've spent an excessive amount of time defending, I'm signing off. The 45 minutes I spent writing this piece will be the last minutes I spend griping on about Taylor Swift, and that's a promise. Until next time.