Top Stories
The docuseries avoids possible pitfalls of covering America's best known serial killer by deconstructing the culture, politics, and female "groupies" that cultivated the Bundy Effect™.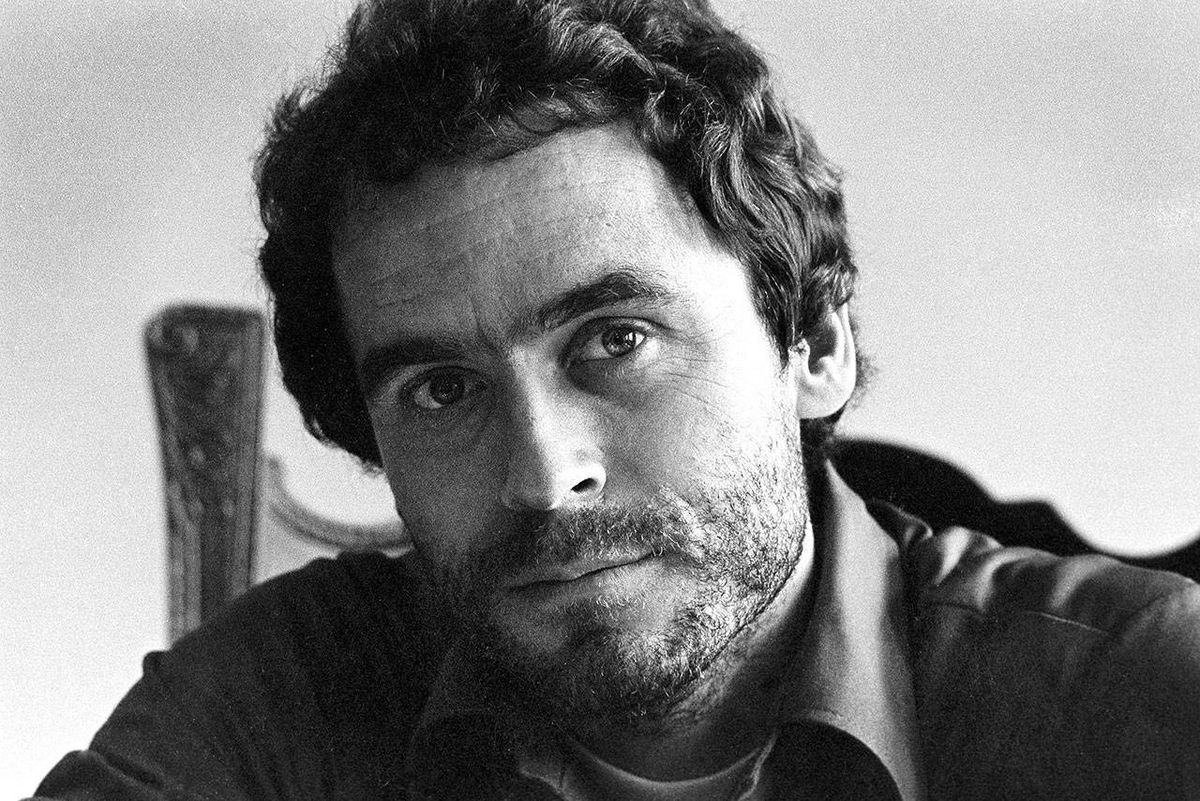 The Daily World
The most surprising takeaway from Conversations with a Killer: The Ted Bundy Tapes is how many women still find America's favorite murderer attractive.
Netflix released its latest true crime docuseries on Thursday, January 24: the 30th anniversary of Bundy's execution in Florida. The series' main draw is Stephen Michaud and Hugh Aynesworth's previously unreleased interviews with Bundy, which were conducted while he was on death row in 1980. The journalists recall their interactions with the sexually sadistic killer during their 150 hours of interviewing him for their 1989 book. "Ted stands out because he was quite an enigma: clean-cut, articulate, very intelligent, just a handsome, young, mild-mannered law student," Michaud says. "He didn't look like anybody's notion of someone who would tear apart young girls."
Charming, good-looking, and one of the most dangerous serial killers that ever existed in America. Conversations wi… https://t.co/wEwJ0wOSwU

— Netflix Nordic (@Netflix Nordic) 1547490222.0
The Ted Bundy Tapes is a self-aware docuseries. Joe Berlinger is clearly conscious of the fact that Bundy is probably the most well-known and exhaustively covered subject in the true crime genre. The basics of the Ted Bundy cautionary tale are now almost cliche: the least likely suspects can turn out to be the worst monsters. As Berlinger noted, "He taps into our most primal fear: That you don't know, and can't trust, the person sleeping next to you. People want to think those who do evil are easily identifiable. Bundy tells us that those who do evil are those who often people we know and trust the most." So in addition to being well-produced, the angle of the four episodes is to deconstruct that signature Bundy Effect™ that altered 80s media, the criminal investigation, and the American psyche.
When a 22-year-old named Lynda Ann Healy disappeared in 1974, the term "serial killer" didn't exist in the American vernacular. By the time two college students were murdered in Florida State University's Chi Omega sorority house in 1978, criminal investigators had identified a pattern to the string of brutal murders that had spanned over seven states. The Ted Bundy Tapes combines archival news footage and interviews with investigators to convey the mass fear that disrupted the 1970s' wave of female empowerment and autonomy. At the same time, class mobility and Republican politics created a decade that was "perfect for [Bundy] because he [didn't] have to be real," as Berlinger pointed out.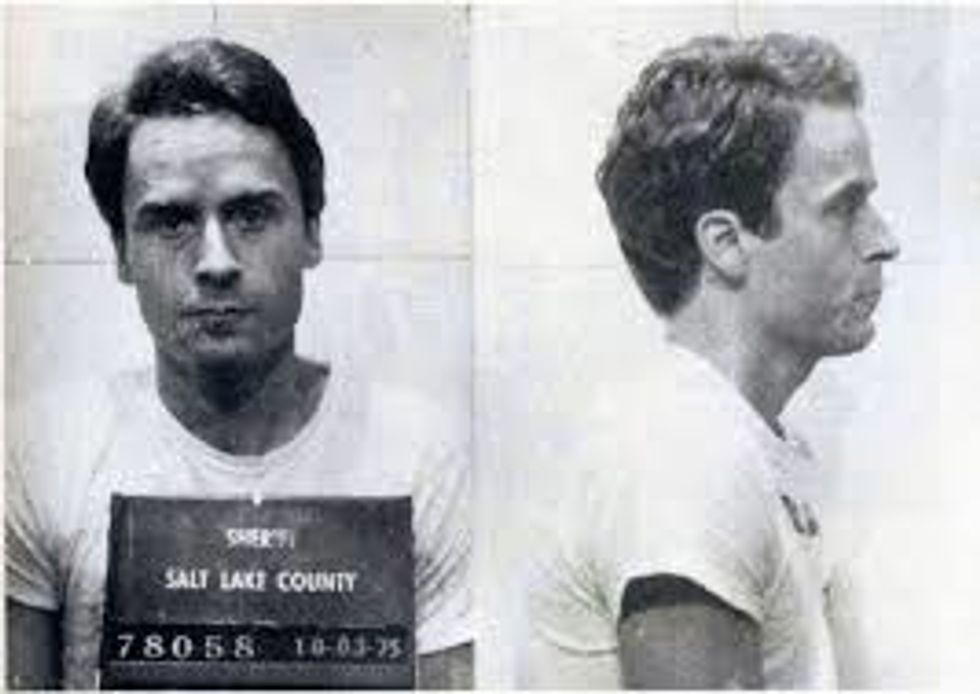 Park Record
Despite claiming to be innocent on Death Row, Bundy finally confessed to Michaud and Aynesworth in their exclusive audio recordings. After listening to the excerpts, the erratic confession could've been another one of Bundy's manic, illogical plans to misdirect attention (and postpone execution) by focusing on his 30 victims. He begins the interviews with the same egomaniacal enthusiasm that characterized his court appearance and press conferences: "It is a little after nine o'clock in the evening. My name is Ted Bundy. I've never spoken to anybody about this. I am looking for an opportunity to tell the story as best I can. I'm not an animal and I'm not crazy. I don't have a split personality. I mean, I'm just a normal individual."
But there's another bizarre element to the Bundy Effect™ that's been repeated in cases like the recent family murderer, Chris Watts. Some women who were well aware of Bundy's homicidal and necrophilic urges still swooned over the man. The Ted Bundy Tapes also touches on the strange phenomenon of "serial killer groupies," including Bundy's wife, Carol Ann Boone. Footage of the killer proposing to her while she was testifying at his trial demonstrates her disturbing devotion, which she later proved by "somehow" having sex with Bundy during a prison visit and later giving birth to their daughter. Aside from calling him "kind, warm, and patient," Boone also said in archival footage, "Let me put it this way, I don't think that Ted belongs in jail. I don't think they had reason to charge Ted Bundy with murder."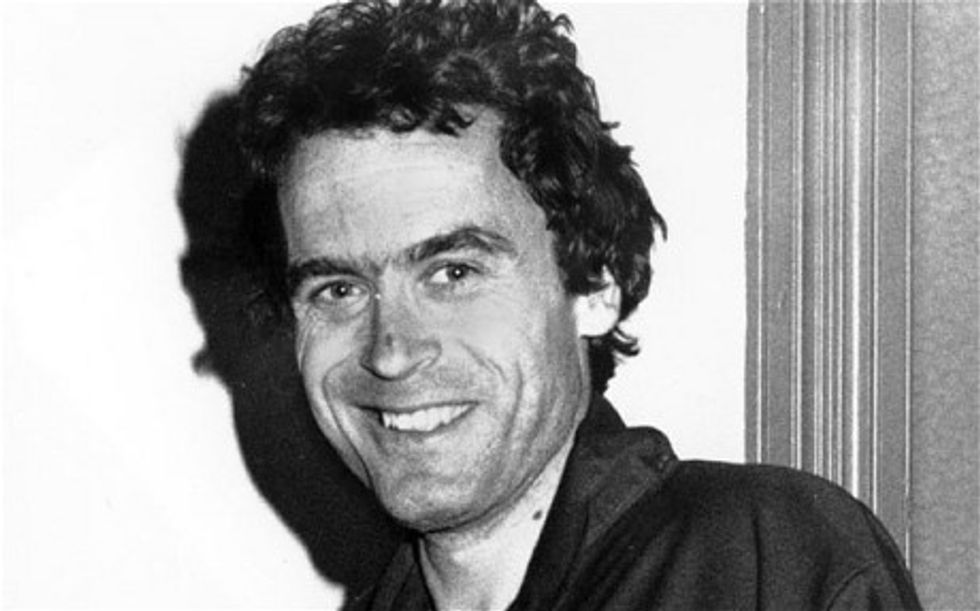 The Telegraph
In fact, while Netflix summed up the public's 30-year-long fascination with Bundy in a tweet describing him as "charming, good-looking, and one of the most dangerous serial killers that ever existed in America," the most disturbing effect of the docuseries may be a resurgence in women who find him appealing. After its release, "Ted Bundy" became a trending topic on Twitter, with users debating the serial killer's attractiveness. One user called him "the most beautiful psychopath in the world," while another said he looked like "the Joker minus the makeup."
most beautiful psychopath in the world lol #TedBundy https://t.co/9vMySo2vP7

— alkyone. (@alkyone.) 1548363707.0
I've never never understood this inordinate focus on how "good looking" Ted Bundy supposedly was. Am I missing some… https://t.co/gS36qJa3t9

— [kie.ran] (@[kie.ran]) 1547617506.0
Watching the new ted bundy documentary on Netflix and I'm gravely concerned for the girls who think he and other se… https://t.co/xqfwjUnl60

— Julia (@Julia) 1548344906.0
With Zac Efron set to inhabit Bundy in the upcoming film Extremely Wicked, Shockingly Evil and Vile, the world might have to confront the weird equation of 70s beauty standards and institutional failures that made Ted Bundy a criminal celebrity.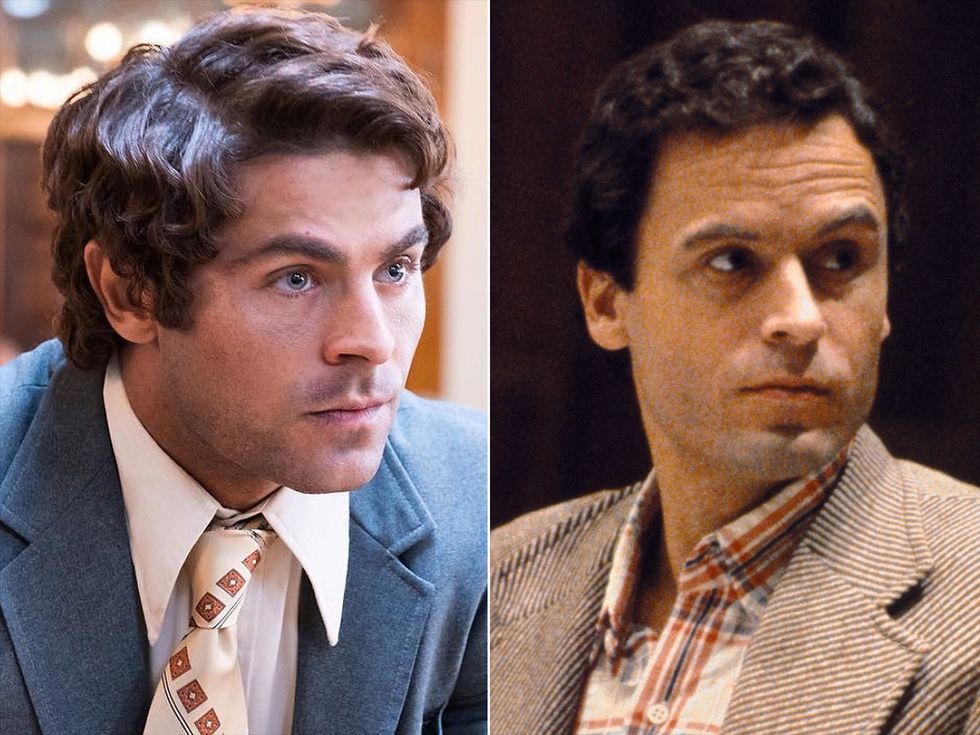 Zac Efron (Left) and Ted Bundy (Right)People
---
Meg Hanson is a Brooklyn-based writer, teacher and jaywalker. Find Meg at her website and on Twitter @megsoyung.
---
POP⚡DUST | Read More...

Red Band Trailer for 'The Beach Bum' Looks Pretty Lit
Now in Theaters: New Movies for the Week of January