MUSIC
With his new record deal and pending release from prison, the world is his oyster!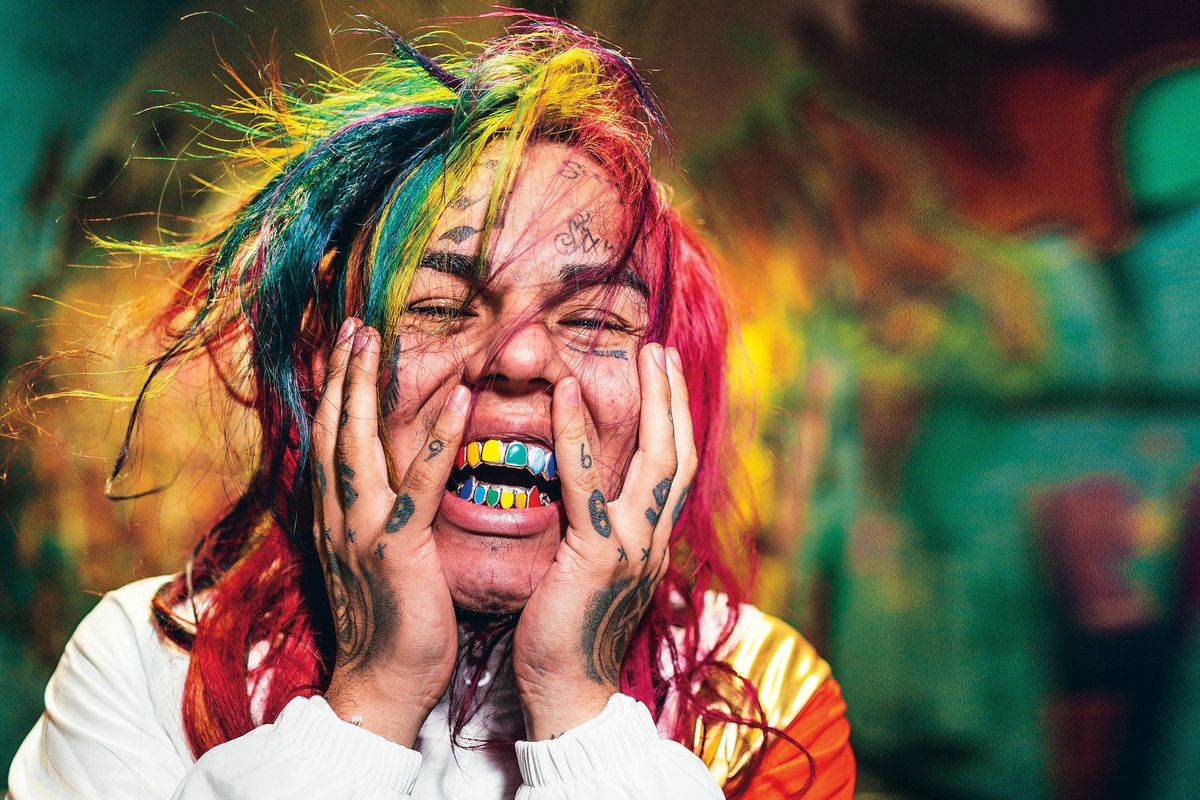 From his face tattoos to his Nine Trey Bloods associations, and then his extensive cooperation with law enforcement to snitch on those associates, Tekashi 6ix9ine has made a name for himself by ignoring advice and being as over the top as he can possibly be.
And so far that's worked out great! First he aligned himself with dangerous criminals, then he got kidnapped by one, then he was offered a way out—which he ignored—then he was arrested for racketeering, and immediately flipped on his former associates.
Already, dangerous people who want 6ix9ine dead are being sent away, and more convictions are certain to follow, which is expected to drastically reduce the 47 year minimum sentence 6ix9ine would otherwise be facing. His sentencing is scheduled for December, and there's even speculation that he'll be released then for time served. Meanwhile, the notoriety he's earned has resulted in an unheard of $10 million, two album record deal with 10K Projects. With all this success piling up, what could possibly go wrong?
With that in mind, he can still have a bright future ahead of him, as long as 6ix9ine makes smart purchases with his millions of dollars.
A Whole New Wardrobe
Some people like to get the newest fashions as soon as they come out, but people who are truly flush with cash can afford some threads that will last a lifetime. And what material could be more durable than Kevlar? For just $20,000, 6ix9ine can afford to make durability look good everywhere he goes, with a stylish new wardrobe from Bulletproof Zone.