TV News
We apparently "ruined" his life by not being racist and sexist enough to accept his attacks on Dolly Parton.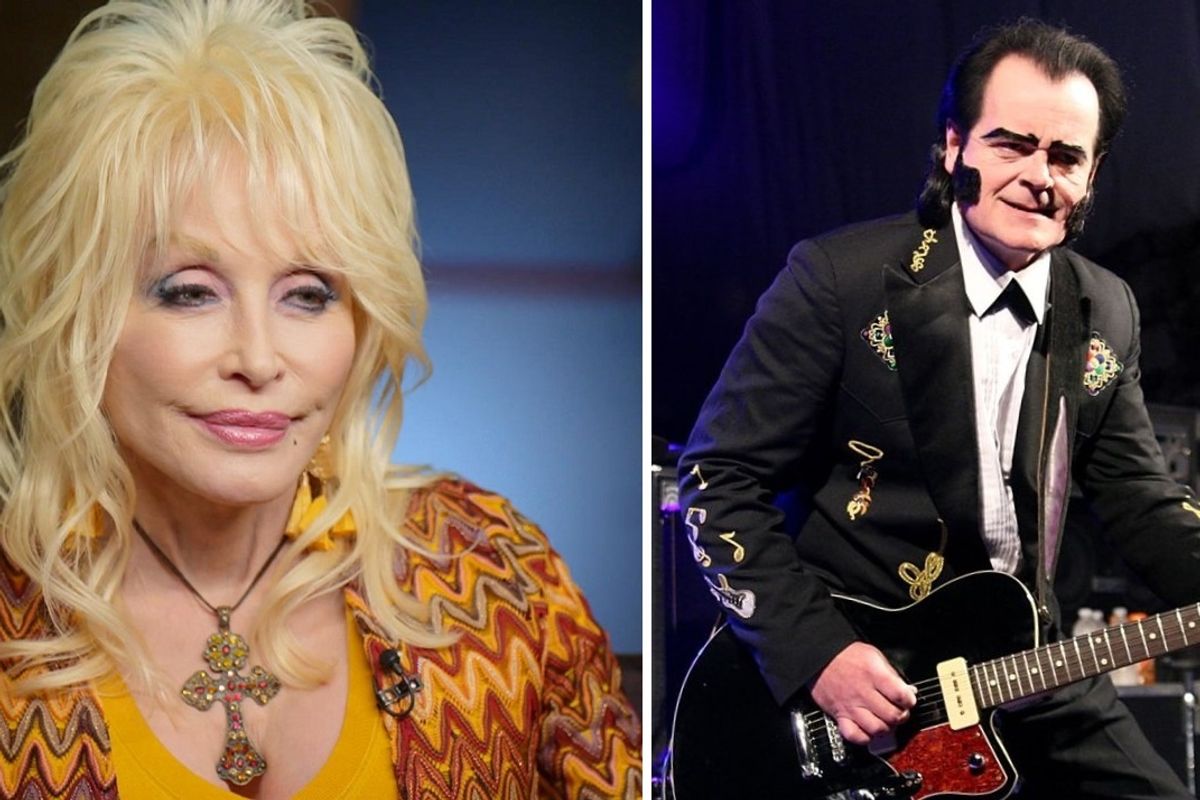 On Sunday guitarist and voice actor Stuart D. Baker, better known as his stage persona Unknown Hinson, was fired from the long-running Adult Swim show Squidbillies.
Baker had voiced the show's main character, Early Cuyler, for over 12 seasons, lending his distinctive voice to a show dedicated to stereotypes of ignorance and intolerance in the rural south. Unfortunately for Baker, it turns out that his act as a belligerent sexist bigot was...not really an act.
---
Baker certainly exaggerated his own offensive beliefs when in character as Early Cuyler, the mud squid, or the 400-year-old toothless, gun-toting, aggrieved, and self-aggrandizing ex-con hillbilly vampire and "King of Country Western Troubadours" known as Unknown Hinson—with his songs like "Don't Look at Me," "Talk American," and "I Don't Take Dope" elevating misogyny, xenophobia, and disgust for "hippies" to the point of comedy. However, in a series of since-deleted Facebook posts Baker revealed that his personal attitudes aren't much better.
Unknown Hinson - Talk American www.youtube.com
Responding to Dolly Parton's support for the Black Lives Matter movement, Baker wrote on facebook, "So now this freak t*tted old southern bimbo is a BLM lover? Remember, sl*t, Rednecks made you a Millionaire!" While Baker's performances as both Early Cuyler and Unknown Hinson play on stereotypes about what it means to be a redneck, Baker apparently buys into the stereotype that rednecks—i.e. rural, working class, white people—must necessarily be opposed to a racial justice movement like Black Lives Matter.

His eagerness to attack a woman on the basis of her body and to call her a "sl*t" for disagreeing with him—incidentally, Dolly has been married to her current husband since 1966—is revealing. It's the kind of thing you might expect to hear in the lyrics of a song like "Put Out or Get Out." The whole disgusting situation aligns so closely with the kind of thing Baker would say in character that it would be tempting to interpret his comment as a clumsy and unpleasant attempt at humor. Unfortunately Baker's "apology" more or less eliminates that possibility.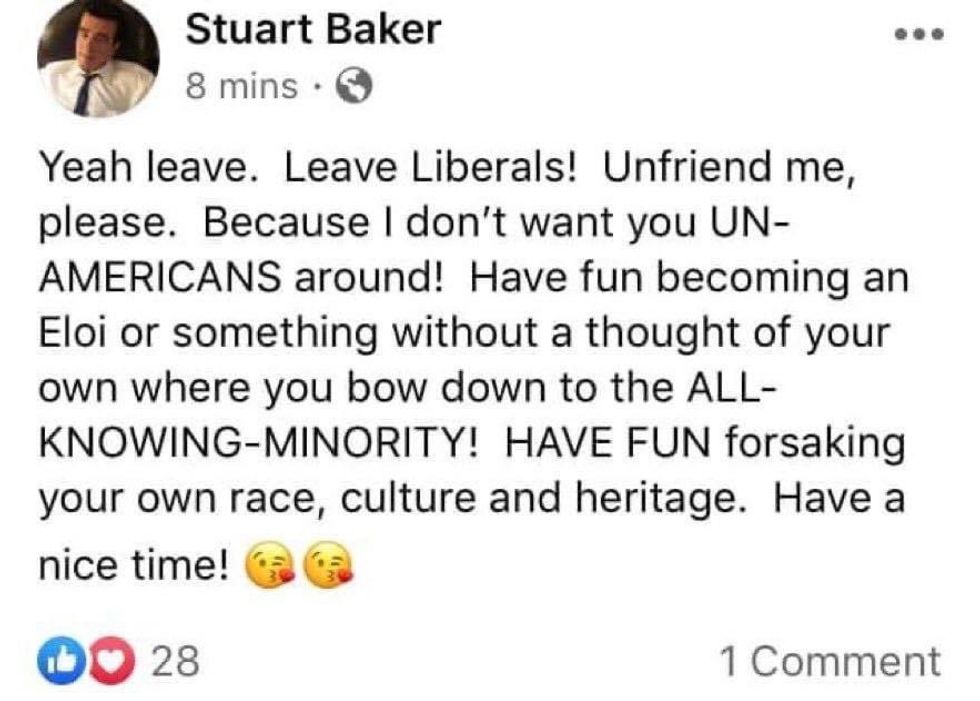 After deleting his initial remarks, Baker posted one of the worst efforts to apologize in history, implicating Dolly and any one else who was offended by his disgusting attacks against a beloved American treasure and justifying his bitterness toward Dolly, saying, "I was simply offended by her words, 'Do we think our little white asses are the only ones that matter? No.'" Apparently he took that so personally that he felt it warranted calling the "9 to 5" singer and children's literacy advocate a "bimbo" and a "sl*t."

What was it about those words that offended him so deeply? Was it the implication that the only possible objection to the Black Lives Matter movement would come from a white supremacist? Or was he offended, as a white supremacist, by Dolly's declaration that "our little white asses" are not the only ones that matter?
The Confederate Flag | Squidbillies PREVIEW | Adult Swim www.youtube.com
That might have remained a mystery if Baker hadn't responded to the "Liberals" who unfriended him on Facebook with particular vitriol in yet another post, saying, "I don't want you UN-AMERICANS around! Have fun becoming an Eloi or something without a thought of your own where you bow down to the ALL-KNOWING MINORITY! HAVE FUN forsaking your own race, culture and heritage."
Wow... the whole thing calls to mind Early Cuyler of Squidbillies reacting to the ban on confederate flag merchandise in Ballmart. Wearing a "HERITAGE NOT HATE" confederate flag hat, he said, "We can express any-thang that comes into our squishy little heads." And when Baker's absurdly racist and sexist tirade led to the inevitable, and he was fired from the show, that's pretty much exactly how he responded.
https://t.co/PNWhcw72CE

— Squidbillies (@Squidbillies) 1597615840.0
The move was announced on Sunday through the official Squidbillies Twitter account, with a note signed by the creators referring to Baker's "extremely offensive and derogatory social media posts" and stating that "production of Squidbillies will continue without Mr. Baker effective immediately." The show was renewed for a 13th season in the spring of last year.

Reverend Guitars, which had sold an "Unknown Hinson Signature Guitar" for years also dropped their endorsement of Baker, prompting him to lash out once more on Facebook, writing, "I just hope you assh*les are happy you took a good man and talent down. You succeeded. Be proud that you ruined a person's life all because of the the [sic] Freak Show called 'Dolly Parton and BLM'."
Since he'd already embodied the misogyny, racism, and belligerence of his characters, it was good to see him include the "good man and talent" line, so we know he's aggrieved and self-aggrandizing too—his skill with a guitar notwithstanding.
@waxtron Hi, we are no longer associated with Unknown Hinson. We have stopped production on his guitars and we have… https://t.co/zZt15uN0uM

— Reverend Guitars (@Reverend Guitars) 1597517987.0
Without any more clarity as to who are the "assh*les" in question, it's safe to assume that Baker means anyone who doesn't support him calling Dolly Parton a "freak t*tted old southern bimbo" for supporting Black Lives Matter, which includes... every decent person on Earth.

In revealing that his whole faux-offensive act was just a cover for his real ignorance and intolerance, Stuart D. Baker poured gasoline on his career and lit up a cigarette. Now he's mad at you for not rushing to help him put out the fire.
From Your Site Articles
Related Articles Around the Web