Film Lists
With Netflix green-lighting any project with shapes and colors, comedy specials range from amusing to mediocre to feeling as joyless as a DVD enthusiast.
Netflix
Netflix wants you to realize that you and your friends aren't funny.
With 47 new stand-up comedy specials released on New Year's Day alone, Netflix is banking on your life being so devoid of humor that you'll watch anything. As the company continues to outspend competitors like HBO and CBS, the streaming service is expected to spend $15 billion this year (up from $13 billion in 2018). While they at least do us the favor of keeping Richard Pryor: Live in Concert available to stream, they also green light any project that features shapes and colors.
Netflix's massive collection of comedy specials ranges from amusing to mediocre to feeling as joyless as a DVD enthusiast. Here are five recent specials worth your time–and five that can only be described as crimes against comedy.
1. John Mulaney - New in Town (2012) / Kid Gorgeous at Radio City (2018)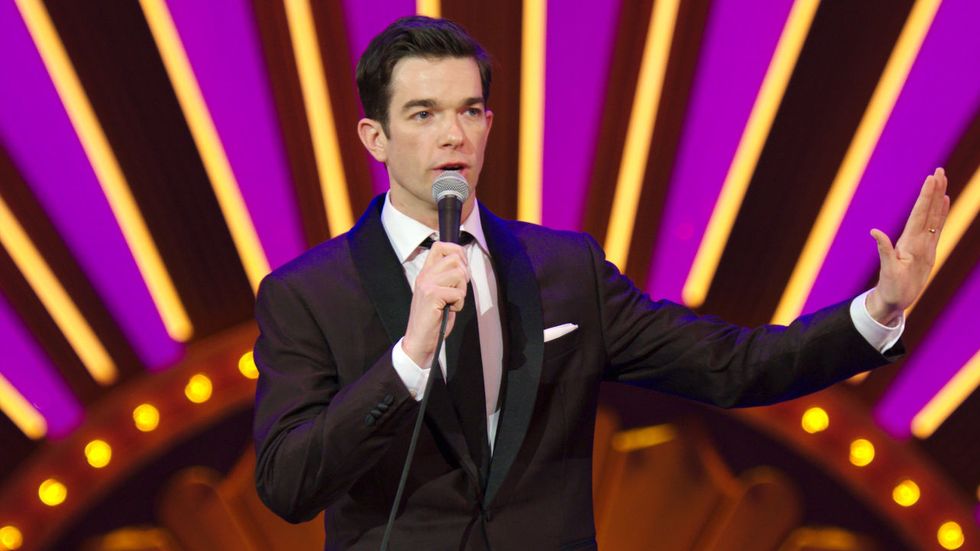 Netflix
Of Mulaney's three specials, New in Town is required watching, partly due to his unassuming irreverence and partly due to the special's themes about alienation and social anxiety befitting a debut feature. But Kid Gorgeous at Radio City shows the former SNL-writer as a mature comic who's more stylized and practiced in his offbeat, "aw shucks" delivery.

2. Ali Wong - Baby Cobra (2016) / Hard Knock Wife (2018)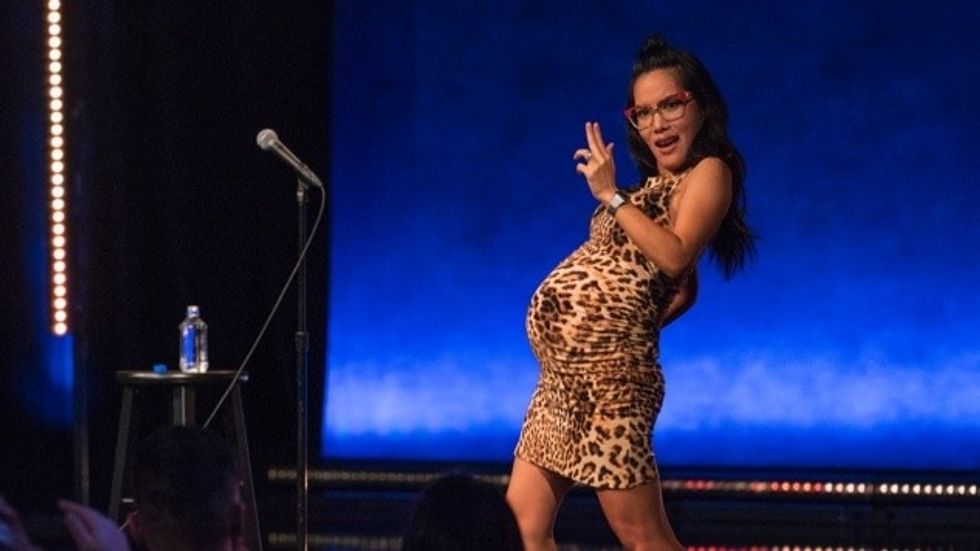 Cleveland Scene
Performing while seven months pregnant might be Wong's lucky charm. The Fresh Off the Boat-writer followed up her 2016 special, which inspired Halloween costumes riffing on her large glasses and short dress with a heavily pregnant belly, with a second feature and a second pregnancy. Hard Knock Wife delivers more of Wong's unapologetic humor, from mocking racial and gender stereotypes to comparing a new mother's v*gina to "two hanging dicks."
3. Hannah Gadsby - Nanette (2018)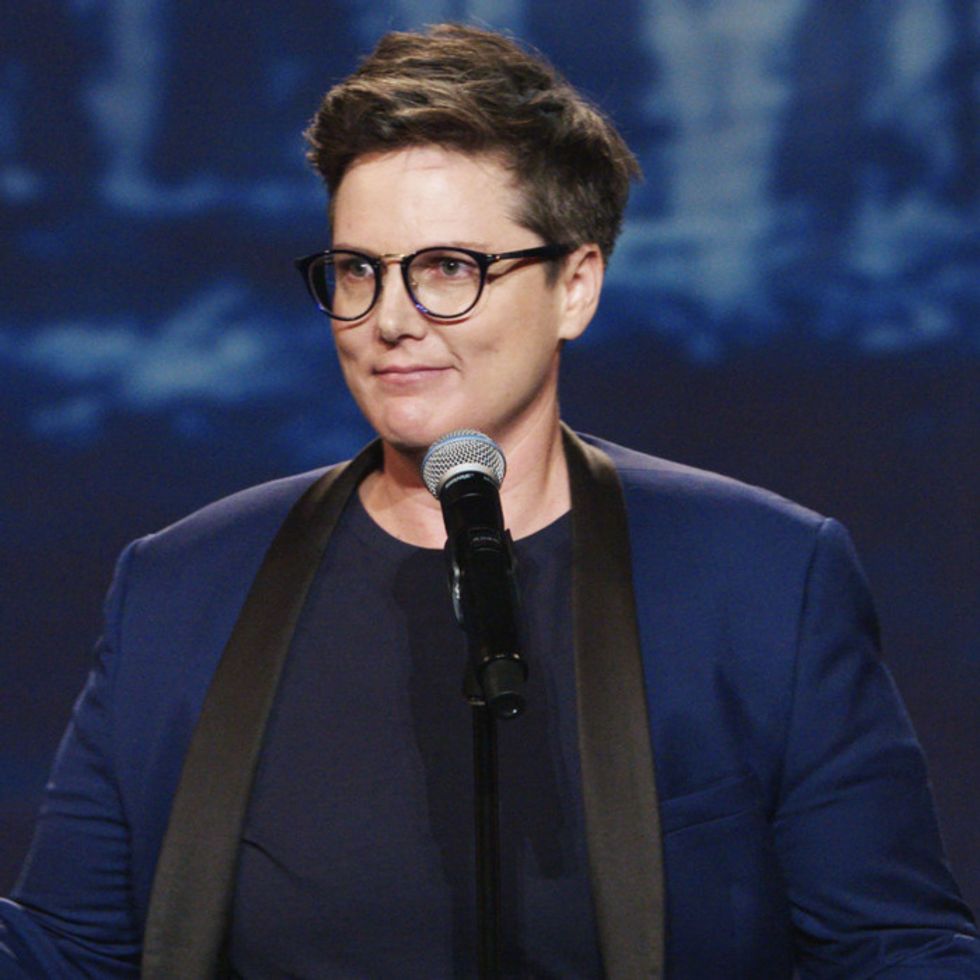 Netflix
Gadsby's much-lauded comedy special taps into our recent interest in more empathetic stand-up. The Australian comedian unpacks queerness and gender biases by exploring her own trauma and identity conflicts–mixed with bawdy and incisive observational humor.

4. Iliza Schlesinger - Confirmed Kills (2016) / Elder Millennial (2018)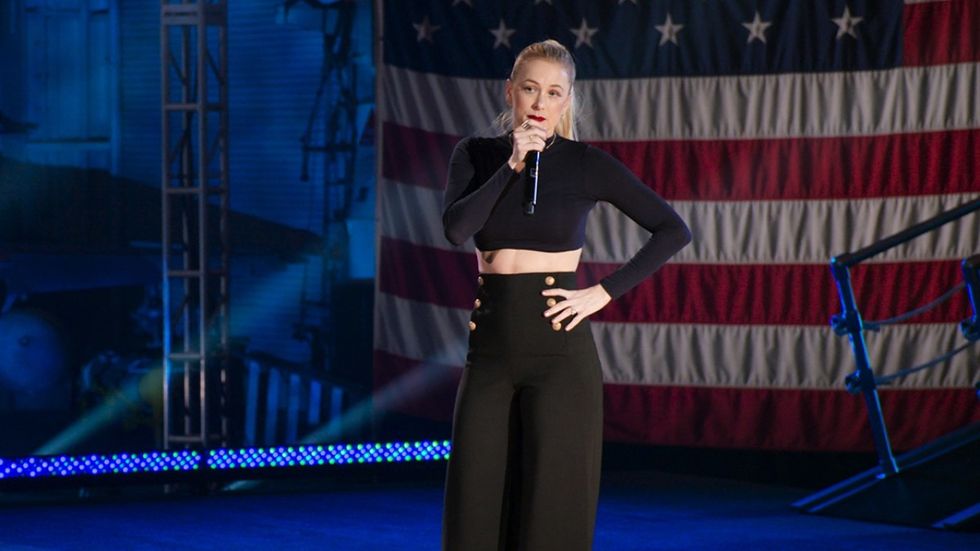 US Magazine
Schlesinger's style is so consistent and performative that you forget she got her start winning the lackluster stand-up competition Last Comic Standing in 2008. She's passionate about political issues, but she's also a millennial; her social commentary combines the two in manic bits promoting feminist messages while mocking "girl culture." As a result, some of her stream-of-conscious rants are brilliant, while others make you wonder, "Is that what 'problematic' means?" Both are worth it.
5. Hari Kondabolu - Warn Your Relatives (2018)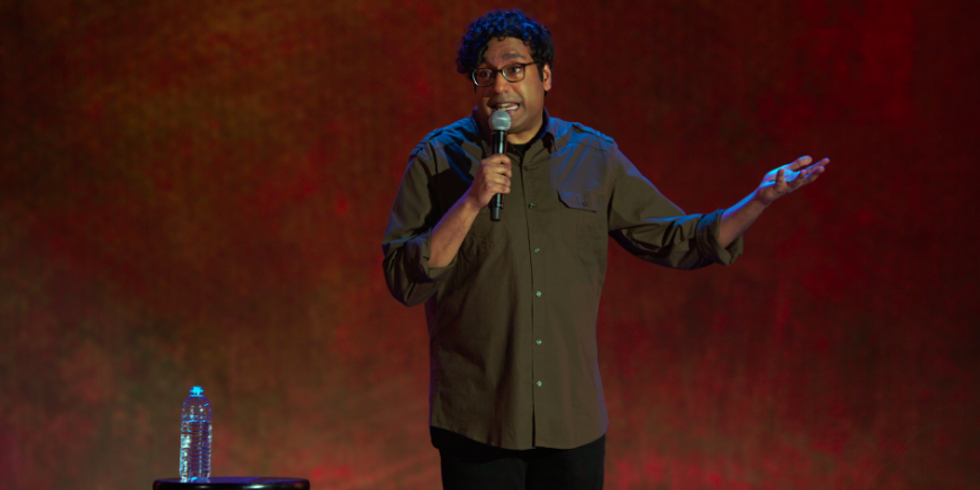 Netflix
Kondabolu is a nerd's comic. With a Masters in Human Rights from the London School of Economics, he is strikingly political, deadpan, and acerbic. If that's not to your taste, that's fine. As he self-deprecates in his set, his Indian mother doesn't get him either.
Crimes against comedy include:
1. Ken Jeong - You Complete Me, Ho (2019)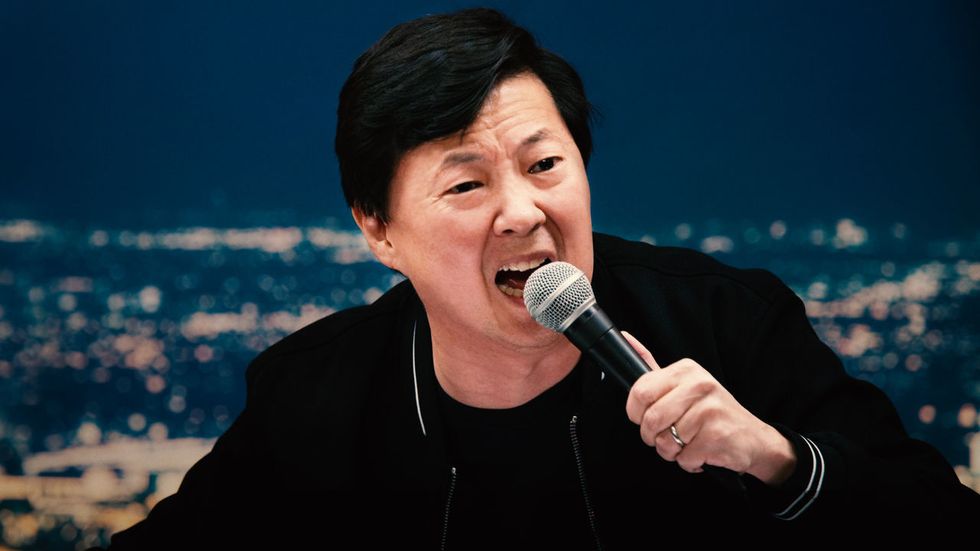 Netflix
He's the brilliant comedic mind that earned riotous acclaim in The Hangover in 2009 – as in, his unevolved humor is the exact same. From Asian stereotypes to dad-puns, Jeong switches from dirty jokes to praising his wife's survival of breast cancer with little to no segues.

2. Kevin James - Don't Never Give Up (2018)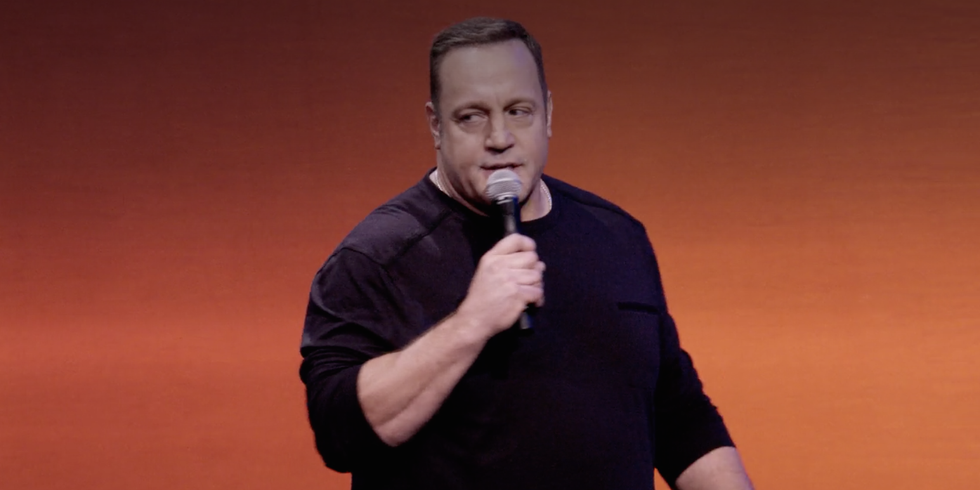 Netflix
From 1998-2007, Kevin James was a popular choice for a generic sitcom oaf. Sadly, we've grown up since then. As shown by CBS's shortlived show Kevin Can Wait, which Vulture described as "exactly as awful as you imagined," James hasn't. Plus, he apparently really hates people with peanut allergies.
3. Nick Kroll and John Mulaney - Oh, Hello on Broadway (2017)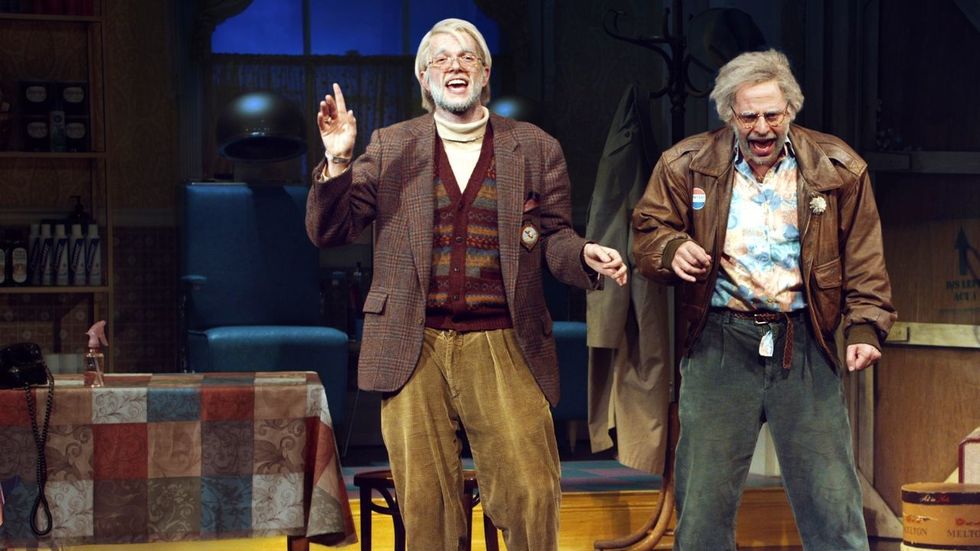 Netflix
To be clear, we wanted to like this so badly. Between John Mulaney's awkward observational humor and Nick Kroll's sharp self-deprecation creating Big Mouth, there was promise in the two joining forces. If you were won over by the Kroll Show's popular Internet fodder, "Too Much Tuna," you'll probably think this special is fine.
4. Adam Sandler - 100% Fresh (2018)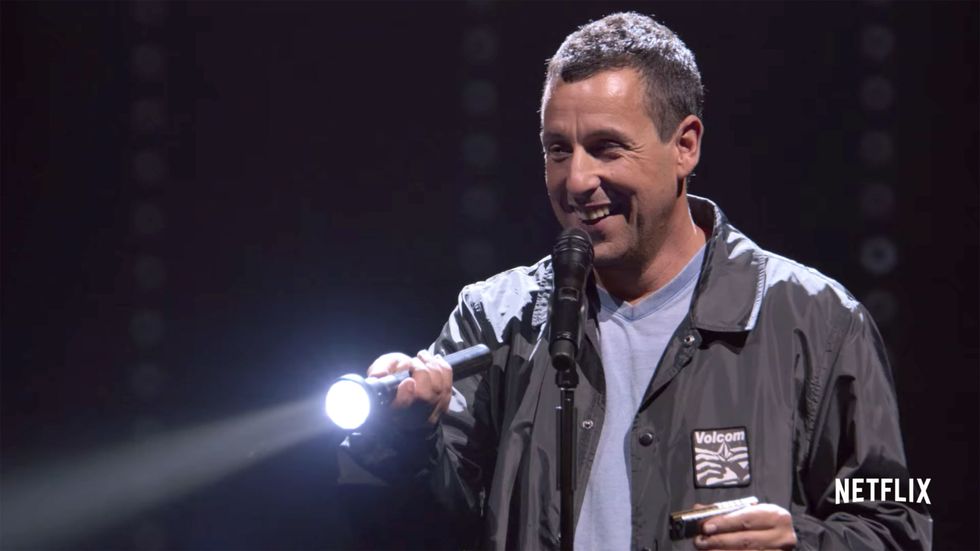 Netflix
Between 1995 and 2007, many of us grew up under the auspices of Adam Sandler's fart jokes and falsetto nonsense. It's like he's who Kevin James wanted to be. But as we came of age, we had to confront difficult realities: the Tooth Fairy isn't real, WWE wrestling is staged, and Adam Sandler isn't funny.

5. Gabriel Iglesias - One Show Fits All (2019)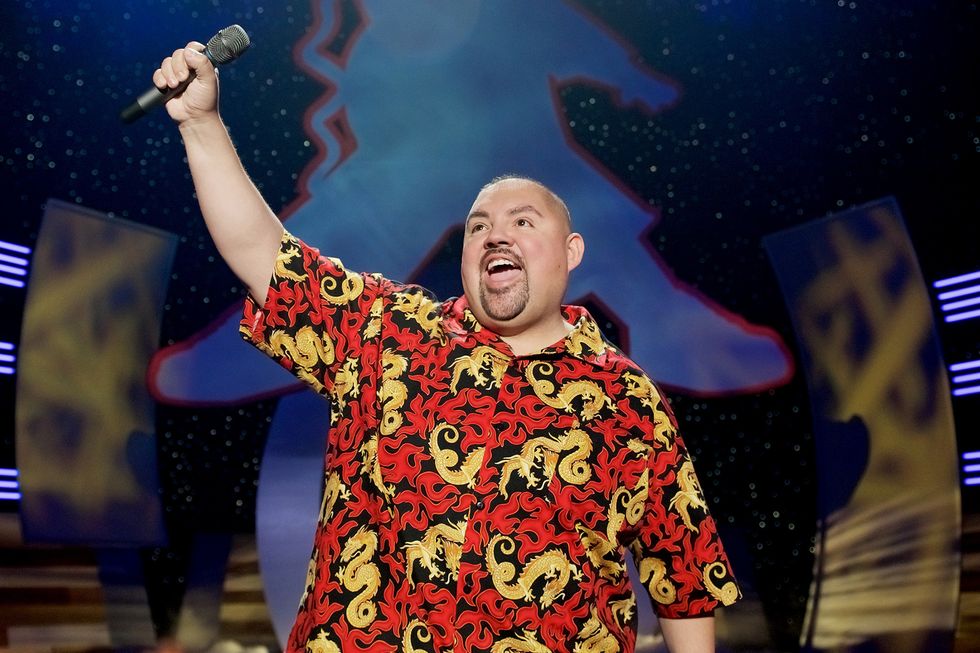 Netflix
Streaming anything by "Fluffy" is a waste of your bandwidth. But we have to admire him for being one of the richest yet universally unfunny comedians of our time.
---
Meg Hanson is a Brooklyn-based writer, teacher and jaywalker. Find Meg at her website and on Twitter @megsoyung.

---
POP⚡DUST | Read More...

The "Captain Marvel" Backlash Isn't Sexist—That's Just the Internet
Nazi-Chic: The Aesthetics of Fascism
Is Pete Davidson "Ugly Hot" Enough to Be the Next Steve Buscemi?