MUSIC
Six artists who deserve to be pulled out of the underground.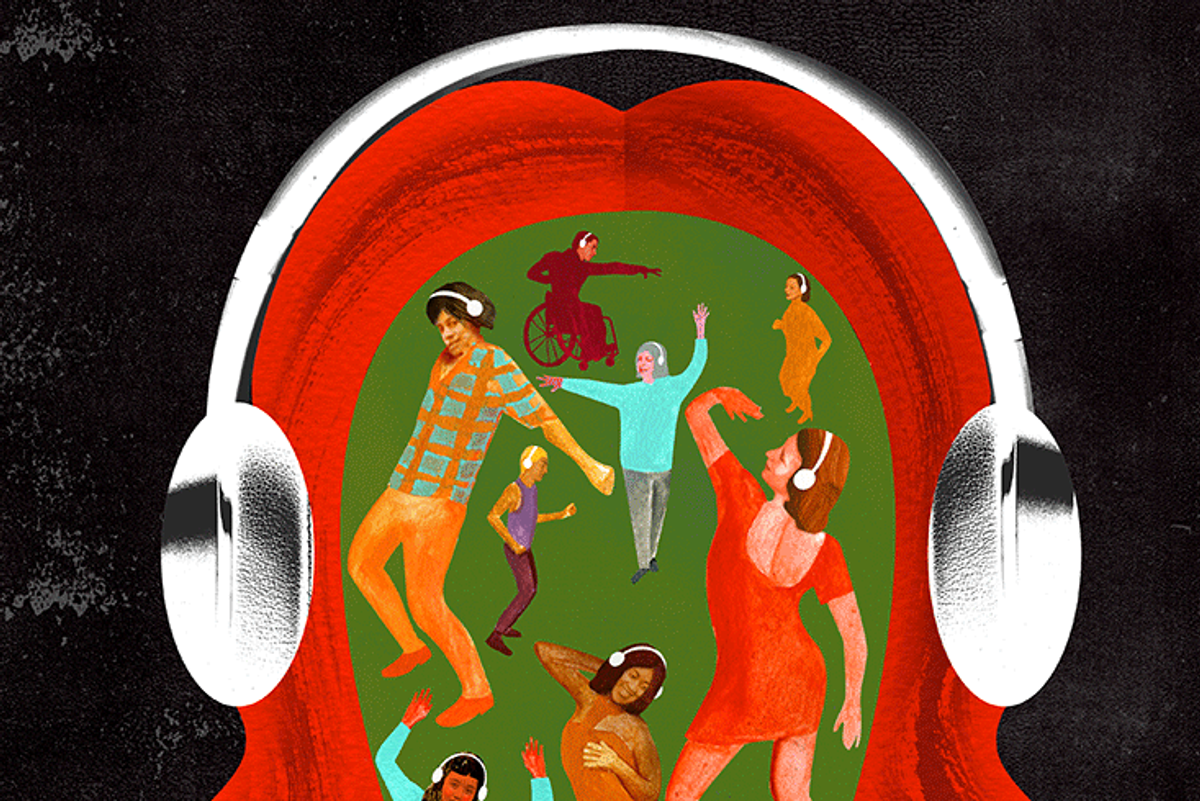 Ellen Weinstein
Music streaming services like Soundcloud, Bandcamp, and Spotify have opened many doors for previously unknown artists.
Lorde, for example, was catapulted to superstardom overnight thanks to merely being featured on Spotify's most influential playlist of 2013, Hipster International, which had nearly one million subscribers. Lil' Xan, Lil' Pump, and the late XXXTentacion all built similarly lucrative careers for themselves after posting their music to SoundCloud.

Even though these streaming services have made it easier for musicians to reach new listeners and potentially build sizable followings, they have also led to an oversaturated music industry, and it has become immensely challenging to be heard over all the noise.
One of the most difficult milestones to reach in the early stages of a musicians career is to break 1,000 plays on Spotify. Maybe you've seen it before: You visit the Spotify profile of a talented band, check out their "popular" songs, and see that even their top-played track has somehow received "<1,000" streams.
The thing is, there is not always a correlation between how many plays an artist receives and how talented the artist is. There are countless musicians out there who toil in obscurity, and this dichotomy is not a new one–there have always been discrepancies in talent between the mainstream and the underground–but the cursed <1,000 marker on Spotify is a uniquely modern and concrete reminder of an artist's lack of exposure.
Hopefully, after today, some of those deserving artists will be able to break that boundary. Here are a few of the best artists on Spotify with <1,000 plays:
Kiana Maye

Her voice is rich and soulful, chilling and haunting. Kiana Maye could be R&B's next queen. Two albums into her career, it is absurd that this talented singer/songwriter has yet to receive the attention she deserves. A Google search of her name will lead you to her music, but nothing in the way of a song or album review. Check out her latest single, "8 (I Know)" below.
8 (I Know)


Yeti Ghetto

This London-based trio only has two singles to their name on Spotify at the moment – "Real Feels," released in February of this year and "Life's a Killer," which dropped last month – but with a full-length album, JINX, set to release later this year, it is the perfect time to add them to your regular rotation. With a sonically abundant yet stripped-down, lo-fi sound, Yeti Ghetto will be sure to impress fans of early Weezer, The Pixies, and Elliot Smith alike.
Life's a Killer
God's Illest Joe
Joseph J. Rivera IV is out to prove that he's the illest Joe there is. His exacting bars and clever wordplay prove it. His flow is rugged; the production, pristine. Repping both Buffalo and Rochester, New York, God's Illest Joe is keeping the authentic grit of the East Coast alive in this era of candy-coated trap pop.
For the Town


Pale Oaks

This band from Athens, Greece has cultivated a sound that is equal parts fresh and familiar. Pale Oaks blends the lackadaisical melodic sensibilities of Jimmy Eat World, the guitar-driven energy of Biffy Clyro, and the emotional gravity of American Football into something brand new and exciting. Their last EP, I've Been Better, was well-received, and a lone single released late last year indicates that they might have another project on the way. Fingers crossed.
Losing Our Minds
The Hashassins
This Massachusetts hip hop duo consists of emcees, William Wallace, and Sincere. Their sound is smooth, groovy, and true to its roots. And their flows are a combination of complex rhymes, storytelling, and laid-back cadences that could be best characterized as effortless. The Hashassins are putting a modern spin on the jazzy and soulful hip hop sound pioneered by old school groups like A Tribe Called Quest, Digable Planets, and Souls of Mischief.
In the Sun
Elliot Taylor
This English singer-songwriter has a once in a lifetime voice, and while some of his songs have gained a few more than 1,000 plays, he certainly hasn't gotten the recognition his moving lyrics and soaring voice deserve.
Devil's Wine - Live