It's notoriously difficult to keep a relationship going when one half of the couple is pretty publicly sleeping with strippers. Thus, Cardi B announced her split with Migos rapper, Offset, last week in an Instagram video.
While there have been many alleged incidents of Offset being unfaithful, the incident that likely drove Cardi B to definitively end the relationship was the leaked text messages between Offset and rapper Summer Bunni, in which Offset seemed to be attempting to plan a threesome with her and Cuban Doll.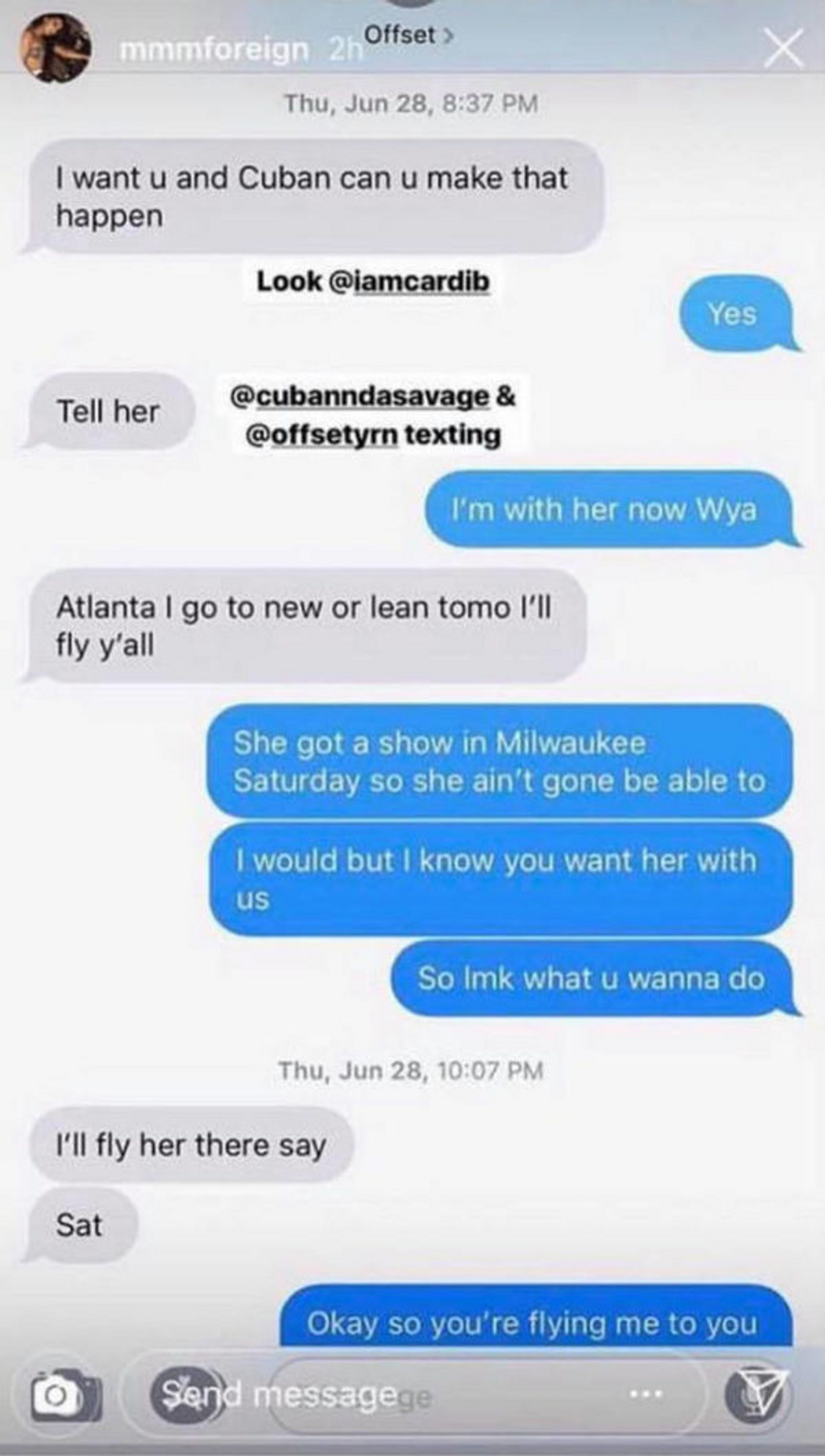 While the evidence to support Cardi's decision seems pretty undeniable, Offset is reportedly blaming media and fan criticism for influencing Cardi's decision. According to TMZ, Offset is upset that, "haters keep filling Cardi's social media posts with negativity about him."

Obviously in denial that his relationship is over, the rapper tweeted on Sunday, "FUCK YALL I MISS CARDI."
The internet had little sympathy for the rapper.

At Jingle Ball in New York City on Friday, Cardi made it clear she wasn't pining for Offset. She changed the lyrics to "MotorSport"—her collab with Migos and Nicki Minaj—that originally went "I get upset off / I turn Offset on / I told him the other day / Man, we should sell that porn" to "I get upset off / I turn Offset on / I told him the other day / yeah, we gon' get a divorce!"

---
Brooke Ivey Johnson is a Brooklyn based writer, playwright, and human woman. To read more of her work visit her blog or follow her twitter @BrookeIJohnson.
---
POP⚡DUST | Read More...
Pete Davidson: I've Been Bullied For Nine Months
Tekashi 6ix9ine Faces Minimum Sentence Of 32 Years In Prison