Everyone can breathe a sigh of relief: hip-hop's most dramatic couple is back together.
Sources have confirmed to TMZ that Cardi B and husband Offset are not getting a divorce after all. According to TMZ, "Cardi's returning to the Atlanta home they shared before the breakup. We're told this is the first time she's been back to stay there with Offset and Kulture since December."
Prior to the news of the reunion, fans had already begun to suspect a reconciliation was on the way after Cardi posted "I wanna go home" over a picture of Offset and daughter Kulture on her Instagram story.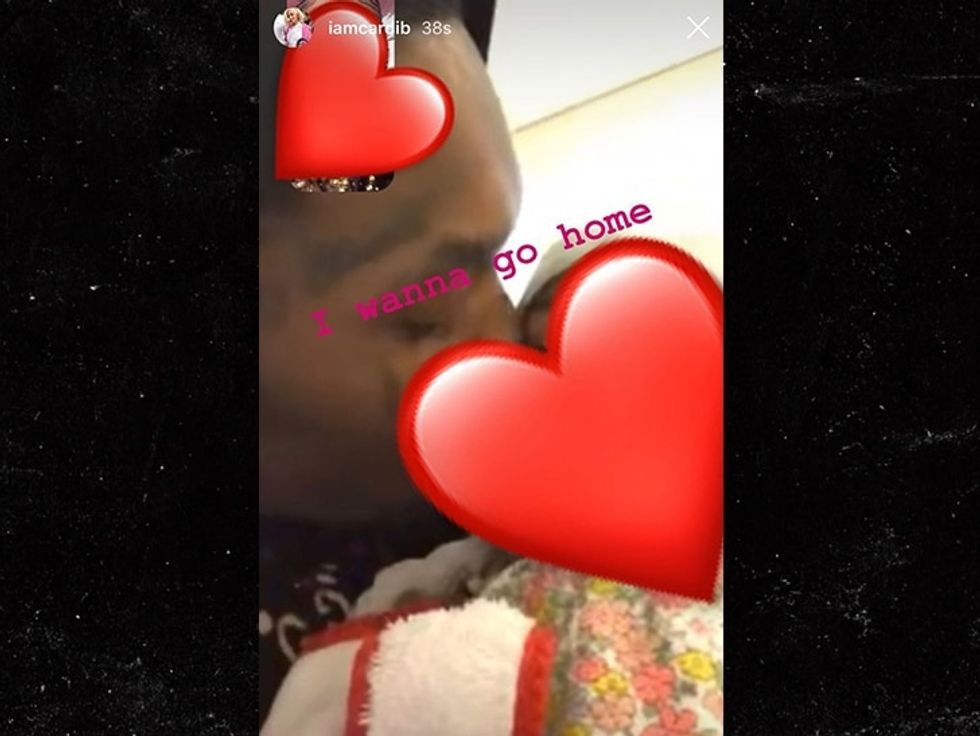 While sources say the couple is definitively back together, there are reportedly a few ground rules in place to prevent recurrences of Offset's unfaithful behavior. The Migos rapper has changed his phone number and is only using it for business and communicating with Cardi. He's also abiding by a "no groupies" rule, particularly this weekend at the Super Bowl where no female fans will be allowed near him.

He has a lot to prove to his wife after his infidelities went public in late 2018. While there were many alleged incidents of Offset being unfaithful, the incident that likely drove Cardi B to end the relationship was the leaked text messages between Offset and rapper Summer Bunni, in which Offset seemed to be attempting to plan a threesome with her and Cuban Doll. But Offset didn't take the break up well, attempting to win Cardi back multiple times, even going so far as to interrupt her concert to apologize, efforts that seem to have now paid off.
Whether the events surrounding the split was a publicity stunt for Offset's upcoming album or a genuine rift, it looks like baby Kulture has both her parents under one roof once again.
---
Brooke Ivey Johnson is a Brooklyn based writer, playwright, and human woman. To read more of her work visit her blog or follow her twitter @BrookeIJohnson.
---
POP⚡DUST | Read More...
10 Dos and Don'ts to Surviving Reboots in 2019

Ariana Grande's Japanese Tattoo Is Too Funny To Be Cultural Appropriation
Something's Rotten in the House of Drew: Justin Bieber Starts a Cult