MUSIC
Cardi B and Offset Reference Kim K and Beyoncé in Steamy New Video "Clout"
In their newest release, hip hop's stormiest couple takes down their haters and copycats while relishing in their own infamy.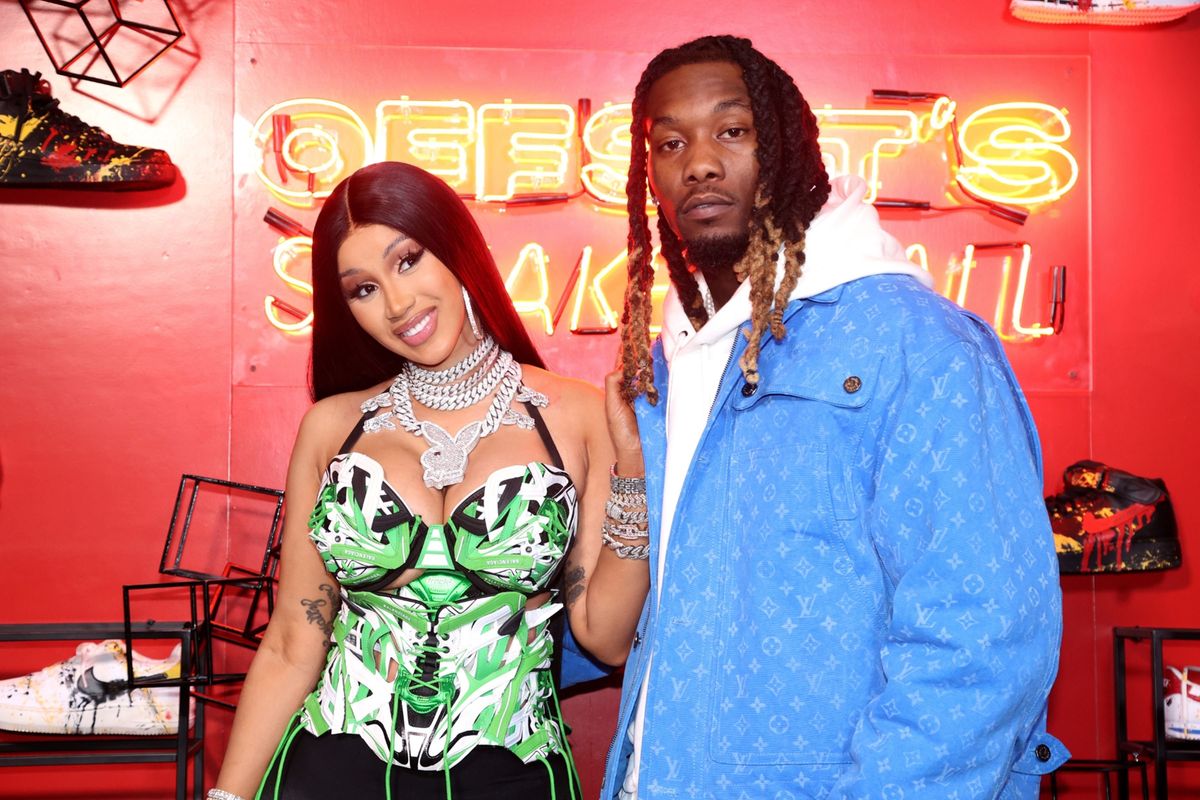 MediaPunch/Shutterstock
Cardi B and Offset are probably most famous for their tumultuous relationship, but they're also pretty good at collaborating musically.
Their newest video, "Clout," is kitschy opulence at its finest. It features Offset at a neon yellow piano wearing a hockey mask alongside shots of the couple clad in leather and looking spectacular in a chamber of mirrors. Ultimately it's a no-holds-barred tribute to the electric draw and absurdity of money and fame.
Lyrically, the song is loaded with references to pop culture's most widely discussed icons; Kim Kardashian, Beyoncé, Kanye West, and Elvis are just some of the names that crop up in Offset's verses. Cardi B mentions Destiny's Child and oddly, Oscar the Grouch, but mostly focuses on the Internet's culture of defamation. "They using my name for clickbait," she sings, calling out all her wannabes and copycats in her characteristically effortless bars. "Saying anything to get a response."

Ultimately "Clout" takes both a critical look at the harsh competition and desperation that defines the come-up in this day and age—while also pandering to everything necessary to achieve that fame. "Do anything for clout," Cardi B spits while gyrating on her husband's lap in a very NSFW sequence and addressing the camera from within a hill of lemons. Aesthetically, the video is all 90's Busta Rhymes-style block colors; sonically it's surprisingly restrained, allowing all the focus to remain on the stars themselves.
"Clout" is Cardi B and Offset's fifth collaboration, their first since Lil Yachty's "Who Want the Smoke?" Watch it below:
Offset - Clout feat. Cardi B (Official Music Video)www.youtube.com
From Your Site Articles
Related Articles Around the Web