At 21-years-old, singer-songwriter Caroline Kole is already a seasoned musician.
While performing at the Bluebird Cafe in Nashville, Tennessee, the then 13-year-old was discovered by country music icon Reba McEntire. This partnership led her to a managing and publishing deal, and success in the country music scene. After years on tour opening for Reba, Blake Shelton, and others, Kole took a year off and decided to reinvent herself as a pop artist.
After several successful singles and collaborations with artists like VAVO, Kole has finally released her EP, Only Slightly Emotional. According to her, the EP is the result of trying to be more honest with herself and with her music. The six-track project is full of colorful, dance-inducing beats and deep, reflective lyricism which showcases the artist's ability to express an array of moods and themes. "Only Slightly Emotional represents a bit of sarcasm and a sprinkle of sass...which is present throughout the entire project!" says Kole. "I decided on that title because it felt like as close to a 'perfect' description of the EP as I was going to get."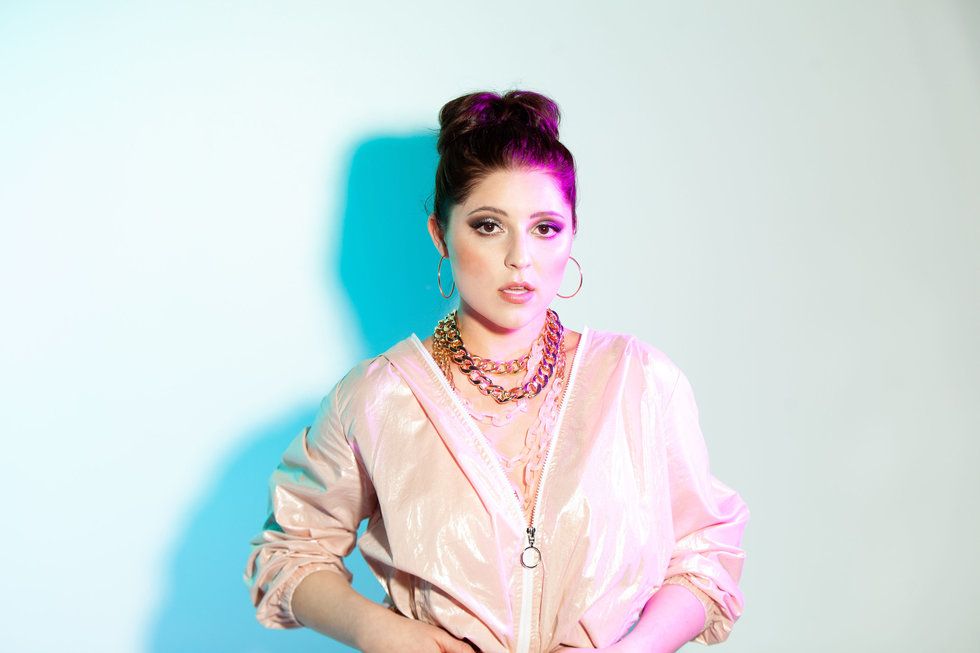 The EP begins with the track "Always Almost," which tells the tale of a young woman involved in a problematic relationship. She no longer wants to hurt over him, foreshadowing an inevitable, emergency breakup. The track is full of vulnerable vocals and full instrumentation embellished with elements of electro-pop and modern dance.

The record plays through several of her previously released singles such as "What If" and "Strawberry Lip Smacker" before ending on an uplifting note with her single "Flow." The vibrant track is full of energy and touches on the sentimental parts of falling in love. Kole's lush melodies that celebrate the good parts about falling in love.
The emotional honesty that Kole brings into Only Slightly Emotional, is clear in every note, synth line, and vocal run. "I love these songs, the rooms they were created in, and I can't believe they're all finally out in the world!" expressed Kole. "It's crazy to see the titles of these songs on people's Instagram stories and hearing people talk about them. I love that feeling."
Check out Caroline Kole's EP Only Slightly Emotional below!
Caroline Kole - Always Almost (Official Audio) youtu.be
---
Alessandra Rincón is a journalist, writer, and photographer from Baton Rouge, Louisiana living in New York City. She loves covering music, art and culture news and you can usually find her at a show or with her nose in a book. In her spare time she is a musician, comic book nerd and wannabe cook.
---
POP⚡DUST | Read More...

ScHoolboy Q Finds New Dimensions on CrasH Talk