Frontpage Popular News
Fall Fashion 2023 Outlook
Denim, Deep Hues, and More!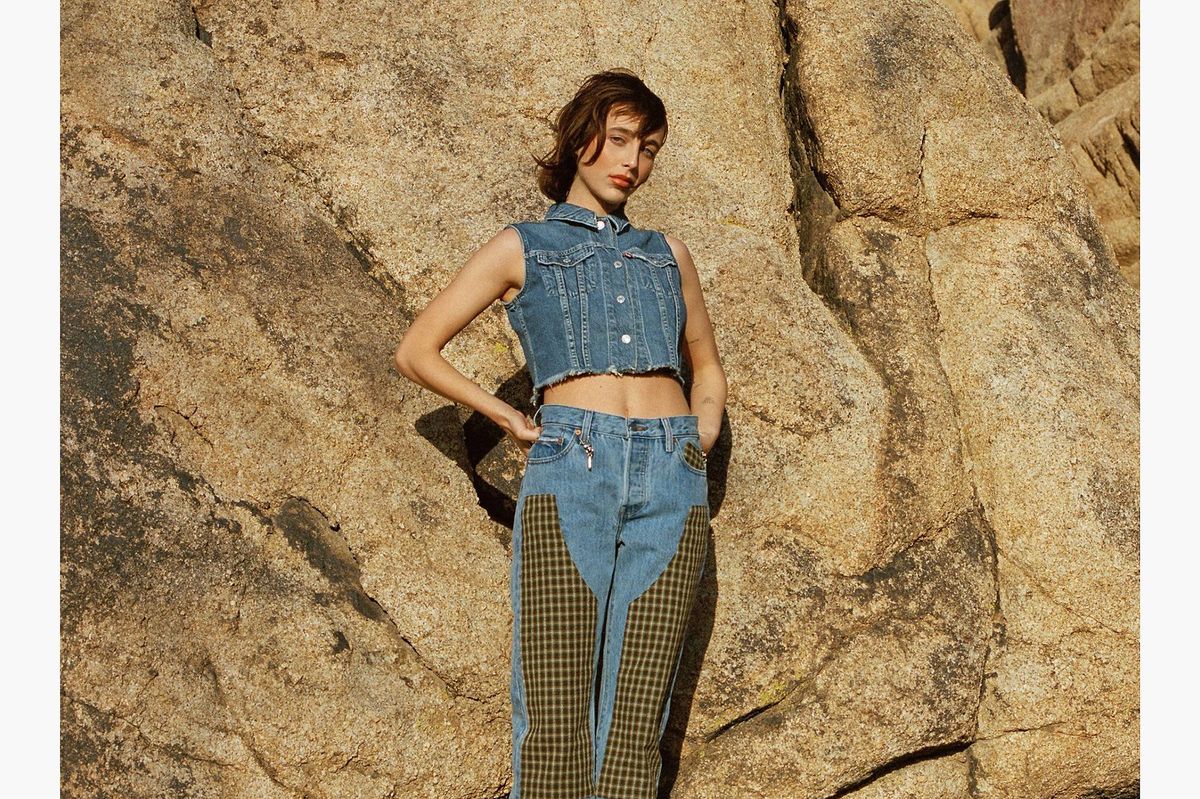 Levi's
One of my favorite things to do every night before bed is fill my online cart with tons of clothes. Call me delusional or a dreamer, but I love to think about what I would buy in an ideal world. Spending all this time window shopping also helps me figure out what's trending, and what styles might be surging into popularity soon.
---
I've always been the type of person who emphasizes the importance of a bomb outfit. Nothing impacts my confidence like what fit I'm rocking. It's my duty to serve.
With New York Fashion Week in full swing, the streets of the city are flooded with luxury-clad off-duty models showing us the ropes. Fashion Weeks are a good indicator of what everyone else will be wearing soon enough.
The stylish cohorts walking the streets of FW are already sporting future trends - like when everyone was wearing the MSCHF Big Red Boots around. Before you know it, we'll be ditching our linen sets and fluorescent colors for whatever Bella Hadid is wearing. It's a never ending rollercoaster, but we prevail.
Fall fashion 2023 will have elements of the familiar, plus a few dark horses. There will be pieces that look like an old friend to you, buried deep in your closet from when they were last trending, and pieces that will soon flood fashion store floors in mass quantities.
If you're feeling a little lost shopping for those fall fits, here's what I've found:
Denim 
Every season, it feels like I've included denim being a popular trend. And I haven't been wrong, don't get it twisted. But this season, there's an emphasis on the popular jean fabric now more than ever. You'll see denim take form in shoes, dresses, tops, skirts, really anything.
An all denim moment can be a fun way to switch up your normal arsenal of outfits. Here are my favorite denim pieces:
-Levi's x Emma Chamberlain 501 90's Jeans
-Free People Jayde Flare Jumpsuit
Cowboy Boots
We've seen a rise in Western-chic. No longer is it costume-y to wear your favorite pair of cowboy boots paired with a cute little vest. Going hand-in-hand with the all denim look, cowboy boots are everyone's favorite going out shoe nowadays.
Luckily, I've held onto mine for over 10 years now. Resurrecting them every time it's socially acceptable to wear them post-Halloween. But if you're searching for a pair, here are my recs:
- Tecovas The Annie Boots- White
- Ariat Heritage R Toe StretchFit Western Boot- Red
Off The Shoulder 
She's baaaaack. We've seen a revival of peplum-esque shapes and asymmetrical hemlines, so why not bring out the off-the-shoulder look. What's next? Keyhole shoulders circa 2016? I wouldn't be shocked.
I actually like the off-the-shoulder vibe because it can give a certain classy elegance to a top. It's a fun way to show off the elusive clavicle bone, what more can a woman want? My only qualm is that it always rides up, so hopefully someone's fixed that by now.
Good for work or play, here are the off-the-shoulder pieces you don't want to miss:
-Princess Polly Anya Mini Dress
-Free People Off The Shoulder Long-Sleeve