Culture News
James Franco's Testimony Could Send Amber Heard to Jail
Maybe Johnny Depp wasn't lying after all.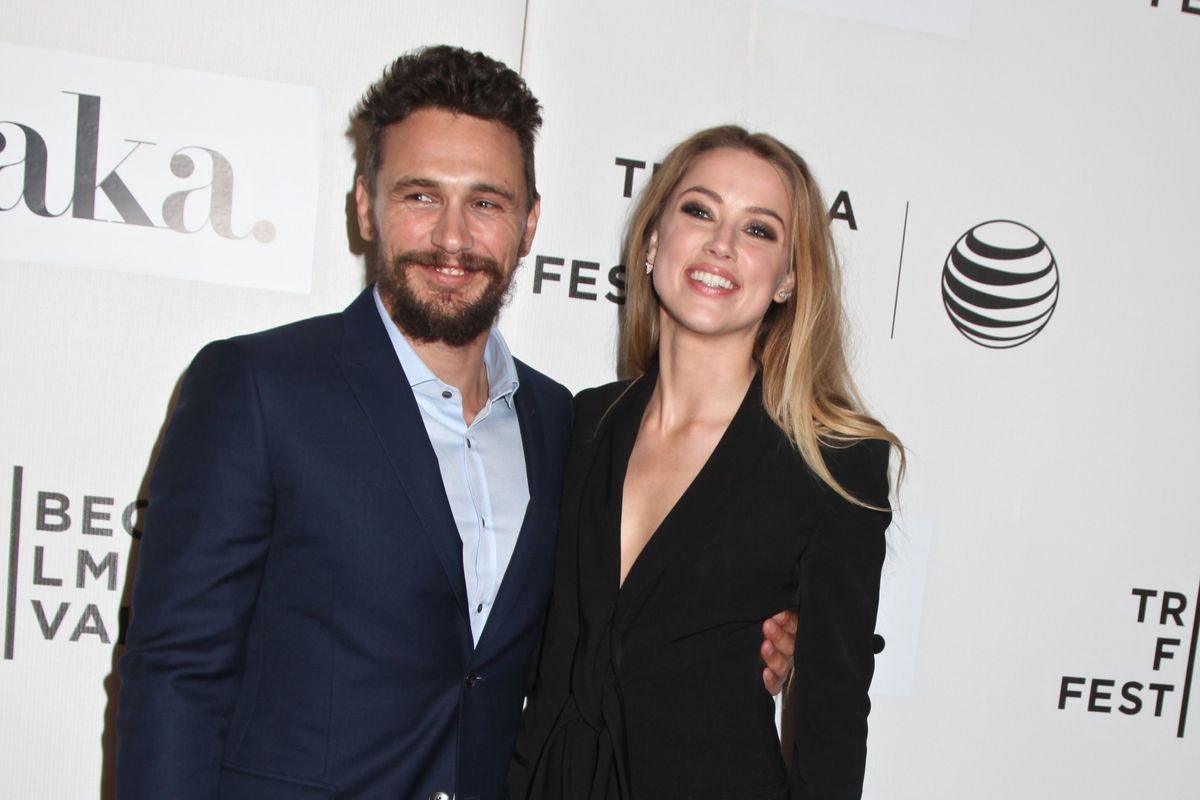 Photo by Gregory Pace/BEI/Shutterstock
A video has recently leaked via DailyMail.com showing Johnny Depp describing a physical fight he had with ex-wife, Amber Heard, that resulted in his losing a portion of his finger.
While the deposition was actually a part of his already settled case against his lawyer of 18 years, Jake Bloom, it's just another example of the bevy of evidence coming out to support Depp's claims that Heard made up allegations against Depp.
In 2016, after filing for divorce, Heard claimed that Depp had been physically and verbally abusive to her. The end of their marriage was legally finalized in January 2017, but, in 2018, Heard wrote an op-ed piece for the Washington Post once again accusing Depp of severe abuse. This led Depp to file a $50 million defamation lawsuit against Heard, which includes claims that Heard began having an affair with Elon Musk just a month after marrying Depp.
---
Want to READ MORE?
Was Amber Heard Having an Affair With Elon Musk Just One Month After Marrying Johnny Depp?
How Abusers Can Be Abused: Johnny Depp, Amber Heard, and the Problems with #MeToo
New Video: Johnny Depp Claims Amber Heard Severed His Finger, She Claims He Did It To Himself
---
Now, there is increasing evidence that Heard falsified much of her proof of Depp's abuse, a crime that could earn the actress up to three years in prison. In 2016, Heard acquired a temporary restraining order (TRO) against Depp using images that appeared to show injuries allegedly inflicted by Depp.
Depp has repeatedly claimed that Heard used makeup to fake the injuries shown in the photographs. This has now been corroborated by Heard's stylist, Samantha McMillen. Heard alleged that Depp had given her two black eyes just before she appeared on The Late Late Show With James Corden in 2015, but McMillen, who did the actresses' makeup that day, has stated, "Throughout the day of December 16, 2015, I could see clearly that Amber Heard did not have any visible marks, bruises, cuts, or injuries to her face or any other part of her bod."
Now, Heard's fate could be in the hands of none other than actor James Franco. Depp's legal defense has reportedly subpoenaed Franco because of surveillance footage that shows Franco and Heard together in the days surrounding May 27, when Heard showed up to court with a bruised face and successfully acquired a TRO.
If Heard is found guilty of faking evidence, she will be charged with a crime under California Penal Code Section 141 PC, which makes it illegal to plant or tamper with evidence for the purpose of causing someone to be charged with a crime, or to be produced with a deceptive effect at a legal proceeding. Other laws that would apply include offering false evidence under California Penal Code 132 PC and preparing false evidence under California Penal Code Section 134 PC. According to CBR.com, "The latter two laws are felony charges, while the initial law is typically a misdemeanor, but could be charged as a felony."
If found guilty, Heard would face up to three years in prison.