New Releases
The Austin-based singer found inspiration for her forthcoming album from "love, loss, dreams, and a little weed."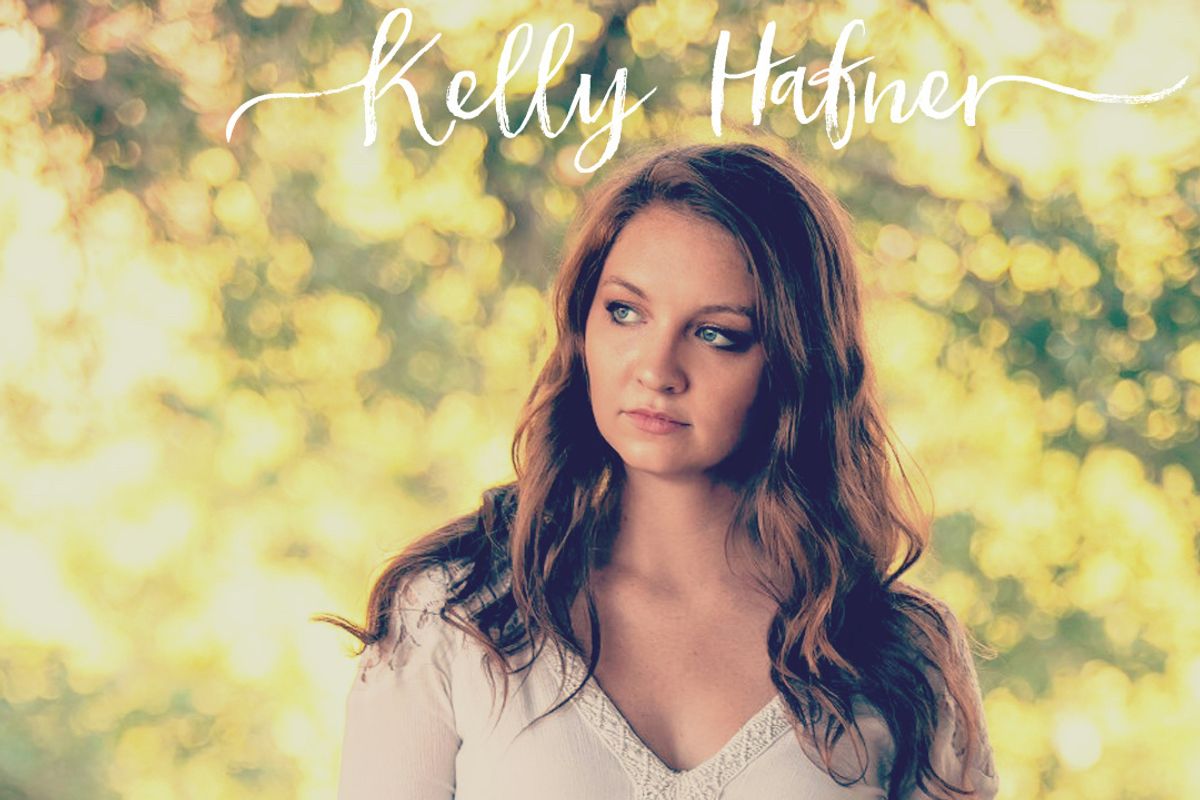 Photo Credit: Mike Williams
Kelly Hafner's versatile voice includes everything from hip-hop to country.
Based in Austin, Texas, Hafner graduated from the Berklee College of Music before fronting the Bay Area band, Fire. Once she relocated to Austin, she joined the fusion band Collective Thought while simultaneously working on her solo project. The title track from her forthcoming album, If It's Love, is slated for release on January 18. The full album is due to drop February 22.
Popdust sat down with Hafner to find out what the new year has in store for the R&B/soul diva

How would you describe yourself?
An impulsive, passionate, curious thrill seeker.
What is the most trouble you've ever gotten into?
Getting caught drunk streaking with three of my friends on the last day of school in high school was pretty bad. We couldn't go to a boring pre-graduation assembly because of it, so maybe it wasn't really that bad at all.
What's your favorite song to belt out in the car or the shower?
Lately I've been really into Hiatus Kaiyote's "Molasses." I love the rhythm, the keys, and the vocals.
Who is your favorite music artist?
It's hard to choose one. I love Otis Redding, Lauryn Hill, and Frank Ocean.
How did you get started in music? What's the backstory there?
I started singing when I was a young kid, maybe around 3 or 4, after I listened to my mom's Marvin Gaye records. I would sing Aretha Franklin in middle school and was really into Janis Joplin, country, and Bob Marley. In high school I got into hip hop, and my brother showed me good music, too, like Led Zeppelin and Jimi Hendrix along the way. After I graduated college, I knew all I wanted to do was sing, so I started writing songs and performing.
What musicians influenced you the most?
Etta James, Sublime, Marvin Gaye, Aretha Franklin, Janis Joplin, Amy Winehouse.
How, if at all, do your musical influences shape and impact your music?
I like a lot of different musical influences and genres. Soul, R&B, hip hop, electronic, funk, jazz, country, and reggae all resonate with me as a listener and make their way into my music, depending on the mood I'm in when I create it. I love fusing different genres together, too, and I think music is constantly evolving and changing. I'm also in a couple different projects, Collective Thought (a reggae hip hop band), and I'll be putting out an electronic EP with my friend Lando next year. I try not to limit myself creatively, which has helped fuel me to write.
What inspired your forthcoming album, If It's Love?
Love, loss, dreams, and a little weed. Also, the experience of living in a new place. Austin is special, and there's a sense of peace and calm about it that inspires me to write freely.
Who produced the album? Are you happy with the way it turned out?
Derek Hames produced the album out of Edgewater Music Group in Sugar Land, TX. I'm really happy with how it turned out. After I heard how he mixed vocals, I was in.
What is your songwriting process? Lyrics first, or music?
It depends on the song; it's different each time. Most of the time words will pop into my head, and I'll write them down. Then the next time I'm jamming with a friend, usually Sam Diaz, one of the guitarists on the album, I'll sing the lyrics over a groove he makes up. For some songs, I'll make an instrumental on my computer using Reason and then improvise lyrics over it during the first take recording it. I think a big part of songwriting is just waiting for the words to come to you and making sure you can remember them.
In general, from where do you draw your musical inspiration?
The people I meet, the places I go, and the experiences I have. If an emotion gets stuck in my head, it helps to express it through writing. Also it feels good to sing. It puts you into a flow state where you don't notice time going by.
What's next for you, musically?
My new single "If it's Love" will come out on January 18th, 2019, with the full album If It's Love out on February 22nd. I can't wait for it to be out!
Will you be doing any touring?
Yes, I'll be singing in Austin, TX at the Flamingo Cantina on January 4th with a full band.
---
Randy Radic is a Left Coast author and writer. Author of numerous true crime books written under the pen-name of John Lee Brook. Former music contributor at Huff Post.
---
POP⚡DUST | Read More...
INTERVIEW | Indie-Pop Singer Navakaine Talks Coming-of-Age
Water and Man Release 'Phantasie'
RISING STAR | Alberta Drops Buff New Single, 'Jay Walk'n'