Trending
Clashing opinions on Kanye's praise for Trump fuel a feud between celebrities.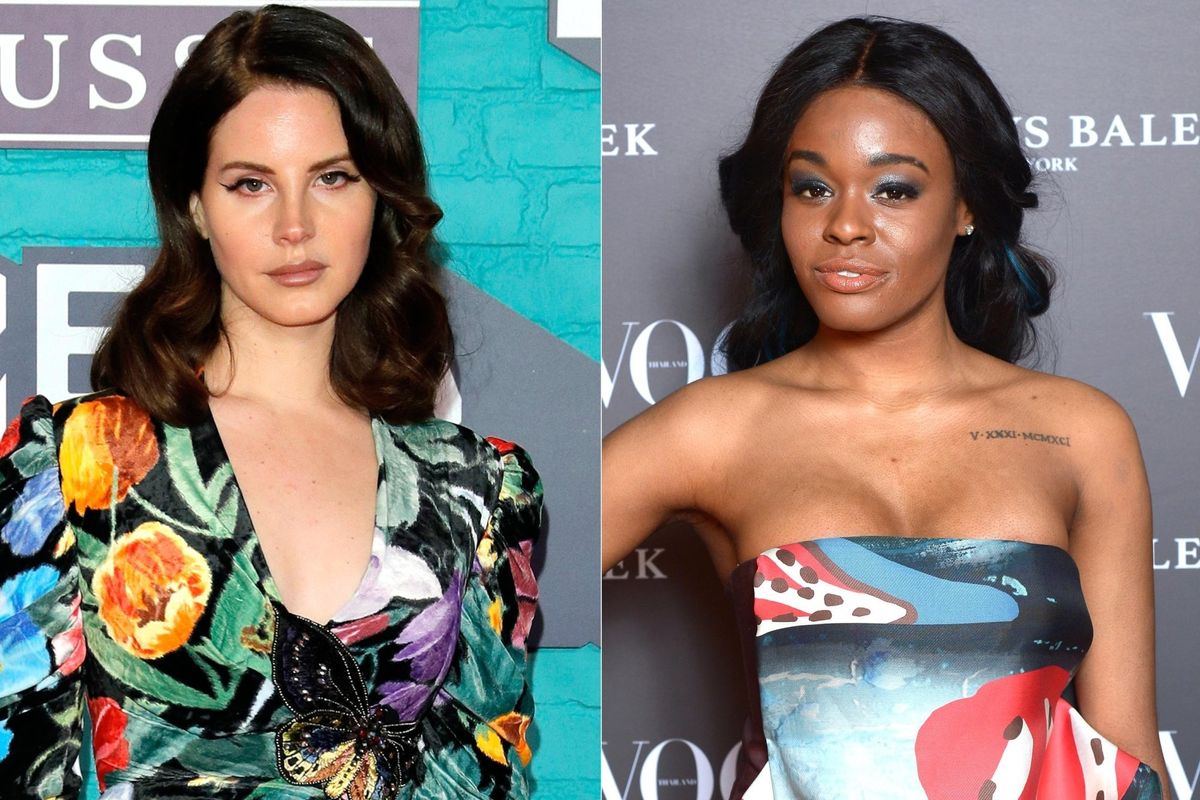 It looks like Azealia Banks and Lana Del Rey are at each other's throats.
The bickering stems from Kanye West's latest post on his admiration for the president. While West is famous for being at the center of controversy, he merely stirred the pot for this feud and hasn't weighed in on the Del Rey and Banks Twitter war (at least not yet).
It appears that Del Rey put Banks in a bad mood by commenting on a positive post about President Trump that West shared on his Instagram account. Del Rey suggested that his support of Trump was "a loss for the culture." When Banks was privy to the commentary, she directed a Twitter tirade of her own at Del Rey.

Wow okay Lana, this would be cute if you were consistent with your outrage and refused to collab with ASAP rocky who has physically assaulted women too. To me this just looks like the typical White woman taking using a weakened target to "pretend" to be an ally. https://t.co/34VEqiiy2t
— CHEAPYXO (@SHOPCHEAPYXO) September 30, 2018

What followed was a slew of tweets that turned the social media site into a battlefield between the artists.
Banks accused Del Rey of using West "for your (Del Rey's) own vapid attempts to seem politically aware." She continued posting about systemic racism, sexism, and so on, calling Del Rey "the enemy" and recommending she extend an apology to West.
Like any low-blow Twitter war, the topic went from something that could have started a conversation about politics and the state of society to bashing one another's looks and talent, resulting in Del Rey suggesting Banks stop by her house to "fight it out face-to-face."
First, we need her to call the surgeon who did her pointy Michael Jackson nose and ask for some kybella for those chicken patties!!' Next we need her to head over to Instagram and invest in some @FlatTummyCo lollipops and a $20 waist trainer!
— CHEAPYXO (@SHOPCHEAPYXO) October 9, 2018
@shopcheapyxo u know the addy. Pull up anytime. Say it to my face. But if I were you- I wouldn't.
— Lana Del Rey (@LanaDelRey) October 9, 2018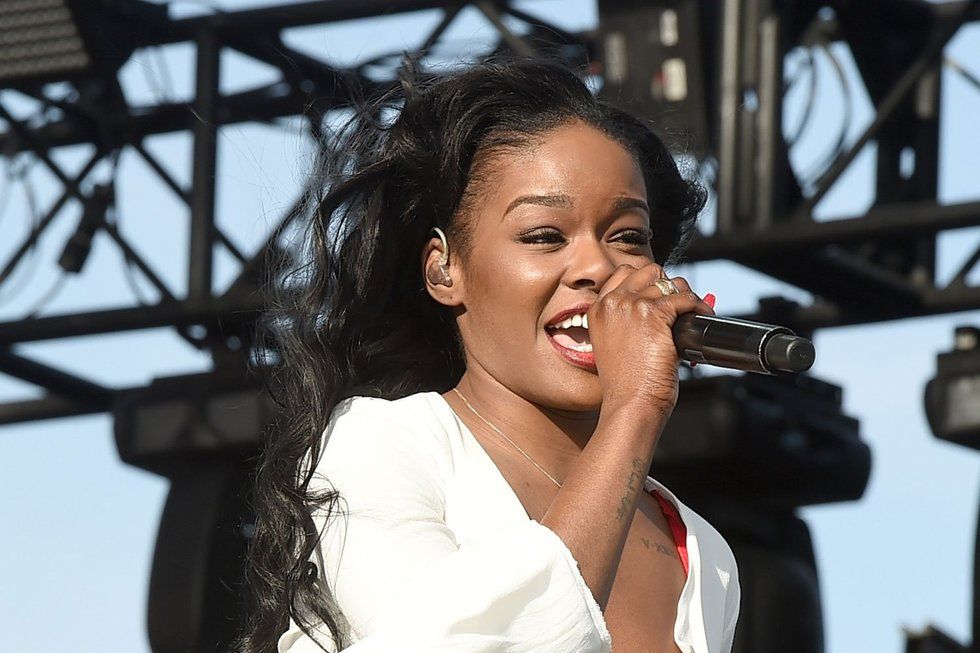 Standard.
While Del Rey doesn't usually engage in heated exchanges on social media, Banks is a seasoned professional. According to People, "In May, she criticized Cardi B, calling her everything from a 'caricature of a black woman' to 'an illiterate, untalented rat' after she broke onto the scene, and attacked her marriage with rapper Offset." She has also told Rihanna to "shut up and sit down" when Rihanna spoke out about Trump's order to ban refugees from entering the country. Surely, this recent Del Rey incident won't be the last time Banks uses social media as a virtual boxing ring.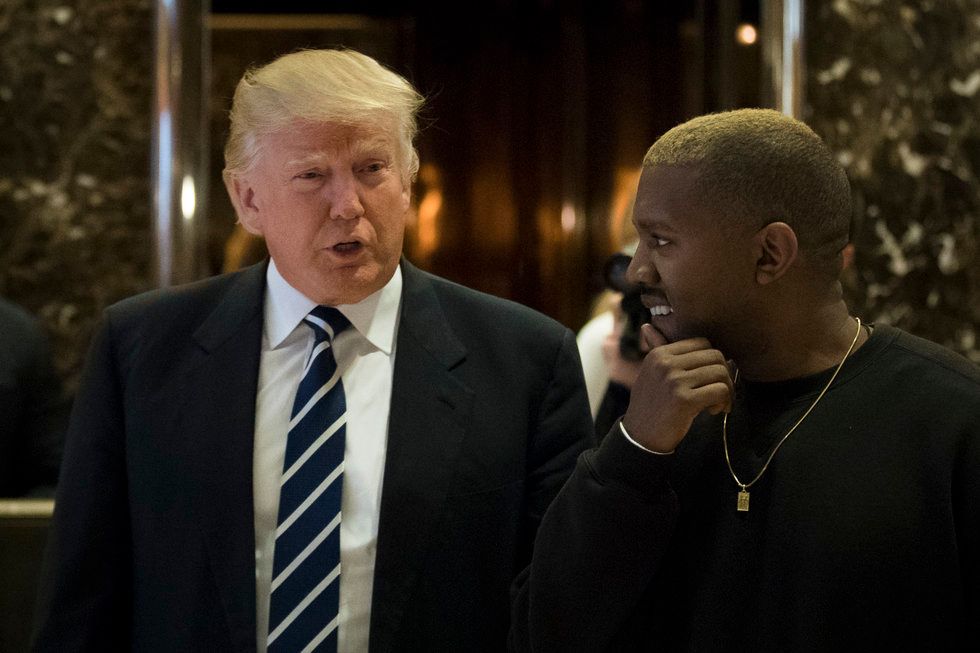 Time
Perhaps after West finishes lunch with Trump at the White House tomorrow, he'll share his thoughts about the Del Rey–Banks beef. Until then, stay tuned to Twitter to find out if more fire fuels this feud or it fizzles out.
---
Melissa A. Kay is a New York-based writer, editor, and content strategist. Follow her work on Popdust as well as sites including TopDust, Chase Bank, P&G, Understood.org, The Richest, GearBrain, The Journiest, Bella, TrueSelf, Better Homes & Gardens, AMC Daycare, and more.
---
POP⚡DUST | Read More…

Ed Sheeran Helps Bruno Mars Celebrate His 33rd Birthday
Recap | Everything That Happened at the American Music Awards