THE MIX | Top of the Mornin' to Ya
11.5.18 | "The morning is when I think our ears are at their most sensitive. The wrong song can set the whole day off on a bad foot. The right one gives you the glow of invincibility. Here are some songs to start off a kick ass day." - Max Frost
About Max Frost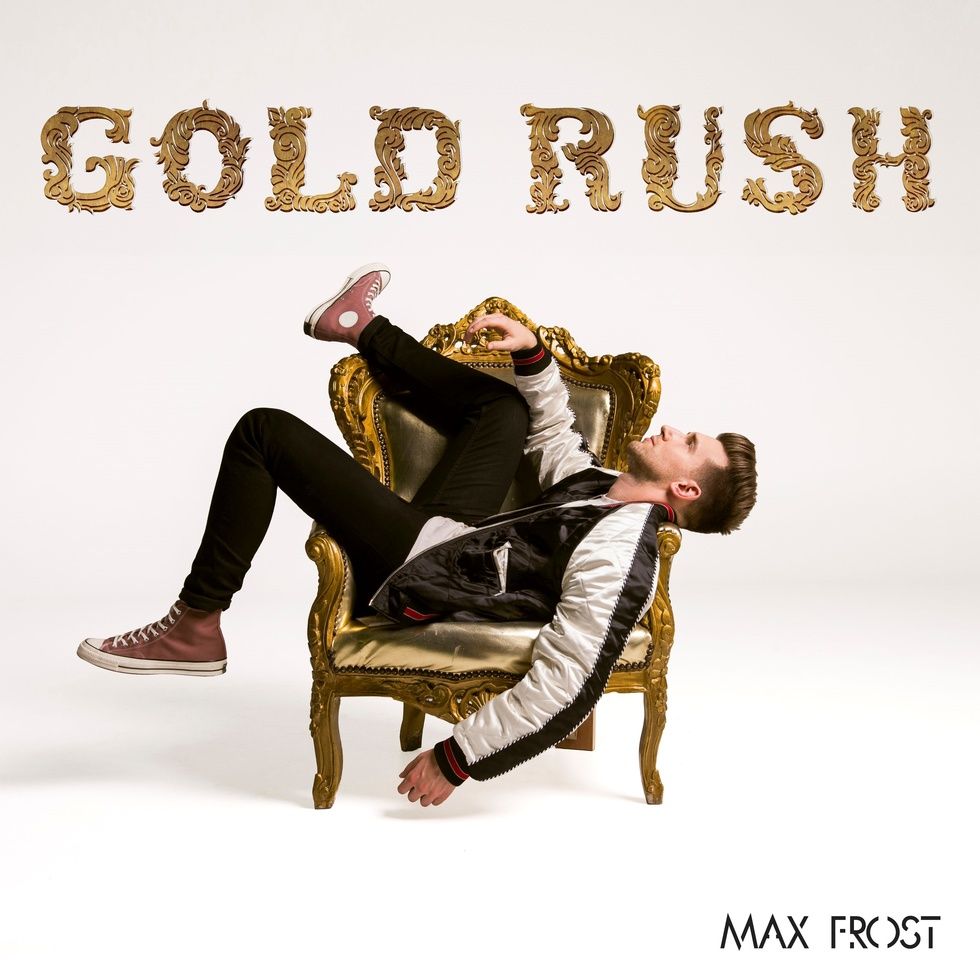 With his recently released album, Gold Rush, executive produced by Fitz and The Tantrums founder Michael Fitzpatrick, and a fall tour with Twenty One Pilots, Max Frost is closing out 2018 on a high note. The Austin, Texas native grew up strumming his guitar with a bluesy influence, gigging with vintage-rock bands.
When he discovered hip-hop, Frost found a way to incorporate his soulful sound into catchy hooks for rap songs. Experimenting with a fabricated "sample" sound, Frost created something unique – and his distortion and reverbs sent shock waves through the music industry. It wasn't long before Frost was sought after for his signature sound and incredible "one-man-band" performances.
"Sonically, I was inspired by artists like Amy Winehouse and Raphael Saadiq, who breathed fresh life into the classic '60s soul sound. Their vintage songs have a modern edge to the production. My process is the reverse. I try to write songs that, if played on an acoustic guitar, are very modern. But my execution of the singing, instrumentation, and production is vintage," explains Frost.
Named by both NPR and Rolling Stone as one of "10 Artists You Need To Know," Frost has garnered acclaim with his sublime sonic blend - merging soul, funk, hip-hop, pop, and electronica.
Listen to Frost's "Good Morning" below:
Max Frost - Good Morning [Music Video] youtu.be
---
The Breakdown of the Playlist
1. Aretha Franklin "I Say A Little Prayer"
"Other than being one of the greatest songs ever written, this is also a warm recording that doesn't hit the eardrums too hard no matter how early it is. But it lifts you up into an energy by the end."
2. Nas "Life's A Bitch"
"Off his epic album, Illmatic, this song has long been a wake-up record in the car for me. It's got a haze to it. It's got a morning fog to it that feels good."
3. Kanye "Good Morning"
Kanye West - Good Morning youtu.be
"This title explains itself (so good it had to be done twice). It's a classic record and an intro to an epic album."

4. Atmosphere "Sunshine"
"Even if you're not as hung over as the character in this song, this song sums up coming around to realizing life is beautiful, no matter how rough the start."
5. Credence Clearwater Revival "Looking Out My Back Door"
"This makes your morning feel like floating down a river."
6. Beck "Devil's Haircut"
"This makes your morning feel like you started your day in an indie film."
7. Beatles "Here Comes The Sun"
"This makes your morning feel like you're finally home after a long satisfying trip."
8. John Denver "Take Me Home Country Road"
"I don't care if you're a metal head, into hip-hop, or what kind of music you're into, you GOTTA like this song!"
9. Aloe Blac/Aviccii "Wake Me Up"
"This song was so big for a reason. It's an incredible piece of energetic music. I run to it every morning. It doesn't get old."
10. New Radicals "You Get What You Give"
"This song is the definition of morning inspiration. So bright and beautiful. So moving."
---
Melissa A. Kay is a New York-based writer, editor, and content strategist. Follow her work on Popdust as well as sites including TopDust, Chase Bank, P&G, Understood.org, The Richest, GearBrain, The Journiest, Bella, TrueSelf, Better Homes & Gardens, AMC Daycare, and more.
---
POP⚡DUST | Read More…

MUSIC MONDAY | Redlight – The DJ from the UK for a Get-Up-and-Dance Monday
MUSIC MONDAY | Trophy Kid Goes Solo
MUSIC MONDAY | Against The Current – In the Mood for Something Moody