MUSIC
MARCH 5 | Nothing compares to Keaton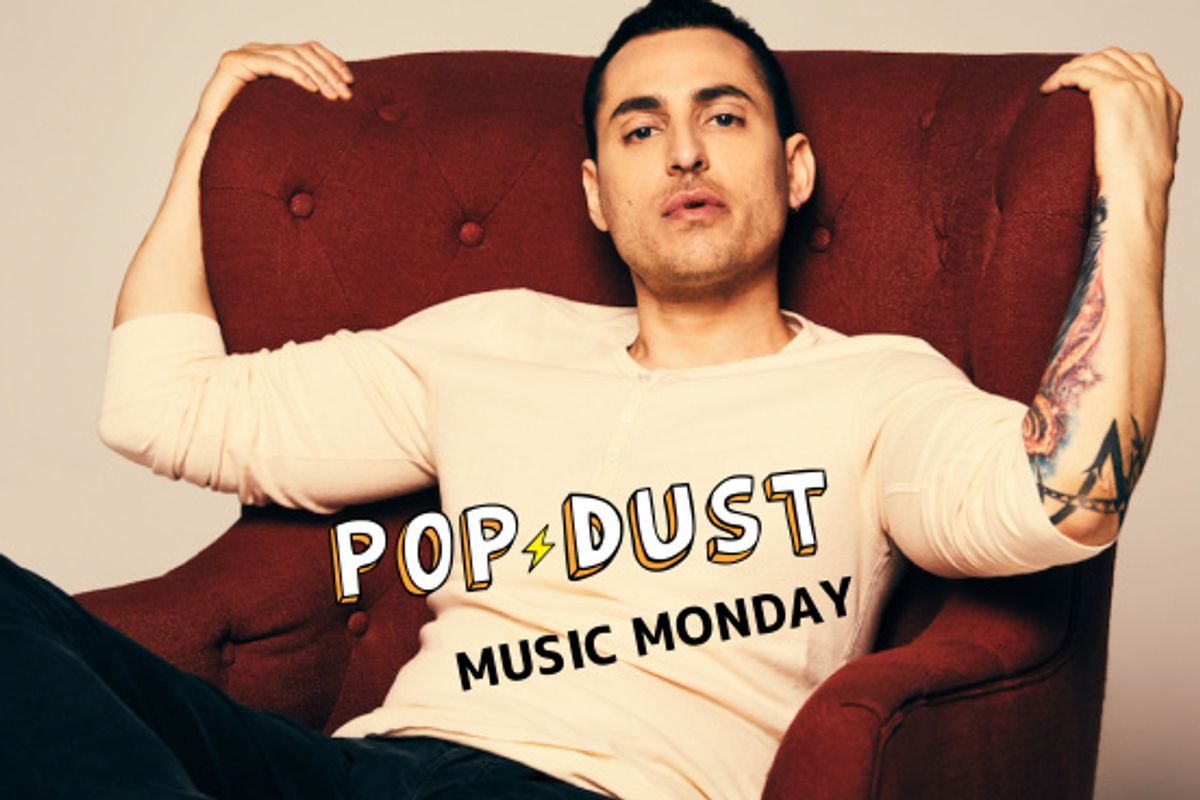 Meet singer songwriter Keaton Simons. Popdust asked him to create a playlist for this week's MUSIC MONDAY. He is releasing his new EP 123 Goon Friday, March 9th. So we thought it would be appropriate to share some of his favorite tunes to get your Monday moving. While there were many factors that contributed to this being the right time for Simons to return the focus to making his own music, the opportunity to record in Nashville for the first time with producer, Marshall Altman was right at the top of that list.
He's performed his original music on The Tonight Show with Jay Leno, The Late Late Show with Craig Ferguson, Last Call with Carson Daly, and The Ellen DeGenereres Show. Keaton's music is also regularly placed in feature films and TV shows including Sons of Anarchy, Private Practice, and NCIS. His last single, "When I Go," was featured in both the 2015 Summer Finale and 2016 Winter Mid Season Premiere of SUITS.
WATCH | Sneak peak of his Keaton Simon's new album 123 Go!
In 2015, Keaton supported Chris Cornell on his new album promo tour, playing guitar and on background vocals. A video accompanying Cornell on "Nothing Compares 2 U" at SiriusXM Lithium XM surpassed 32 million views and Keaton's solo was named 1 of 5 Top Guitar Solos of 2015 by Baeble Music.
He has even had success in the hip-hop world as a writer, musical director, singer, guitarist and bassist with notable acts such as Snoop Dogg, Gnarls Barkley, Tre Hardson of The Pharcyde, and underground hip hop legend Medusa.
---
THE MIX | 123... GO
by Keaton Simons

03.05.18 | This week, we feature a choice selection of music created by Keaton Simons. There are some smooth classics and ones you forgot you remember. Like Passin' Me By or 50 Ways to Leave your Lover. When you add Donny Hathaway to any mix, it instantly give it class. Keep this in mind as you hear some of the influences by Keaton. Read about his selections below.
---
VIDEO BREAKDOWN
"Delilah" (Tony Lucca): Tony is one of my best friends and longtime touring mate. He is also absolutely one of the best of all time! You'll see when you dig into his entire catalog. Delilah is a great place to start. This song is badass!
"You've Got A Friend" Live Version (Donny Hathaway): One of the most insane voices of all time singing one of Carole King's greatest songs. This is a live recording at one of my favorite venues in NYC. The legendary Bitter End. Listen to the audience sing along. They sound like a professional choir!
"Leave My Woman Alone" (Ray Charles): I've always been an enormous fan of Ray Charles and this is one of my favorites of his.
"For You" (David Ryan Harris): DRH is another good friend and total musical wizard. This song is a masterpiece. It's as gorgeous and personal as it is technical and challenging.
"I Got Loaded" (The Wood Brothers): I love everything The Wood Brothers do. This is the best drinking song ever!
"Passin' Me By" (The Pharcyde): Slimkid3 from The Pharcyde gave me my professional start in music. I was 17 when we first met and by 18 I was his musical director and helped him assemble his solo project. This is one of the best hip hop tunes of all time by one of the best hip hop groups of all time!
"All I Want" (Joni Mitchell): This song gets me right in the gut every time. I have vivid memories of being 19 driving along the coast with the windows down listening to this entire album (Blue) and singing at full volume. I got to hang with Joni once and it was a life altering experience.
"Don't Think Twice, It's All Right" (Bob Dylan): I've always been a huge Dylan fan. This is a song I've been playing since I first started playing guitar at 12 years old. Somewhere there exists footage of myself, Ben Harper and Joe Firstman singing this song after filming an episode of Last Call With Carson Daily. If you find it I'd love to see it! Haha.
"50 Ways to Leave Your Lover" (Paul Simon): This is a perfect Paul Simon song. It crosses genres, has brilliant, honest lyrics and a killer groove.
"Love" 2010 Remaster (John Lennon): The Beatles have always been the ultimate for me which is why I couldn't pick only one song for this playlist! Hahaha. So I went with one of the simplest and most beautiful works of all time. I definitely put this on a mixtape (actual cassette tape) for a young lady I was madly in love with at 14 years of age.
---
LISTEN | 123 Go - EP - Keaton Simons
---
Dan Victor is editor of Popdust and producer of Popdust Presents. He is also a music producer, bassist for Low Profile (live hip hop) & The Coldpress (indie rap) and front-man for Ductape Halo (indie rock). Follow on Youtube.
---
POP⚡ DUST | Read More…

MUSIC MONDAY | Marsicans get our week started with a playlist from across the pond
OSCARS 2018 | 90th Academy Awards Recap
REVIEW | Wolves: "Black Lingerie" Smolders With Electro-Pop Sensuality
TOP 10 | 2020 Celebrity Presidential Tickets