TV News
Kim Zolciak Reveals Huge Raise for Show 'Don't Be Tardy'
The reality television star and her daughter are raking in around a combined $1.7 million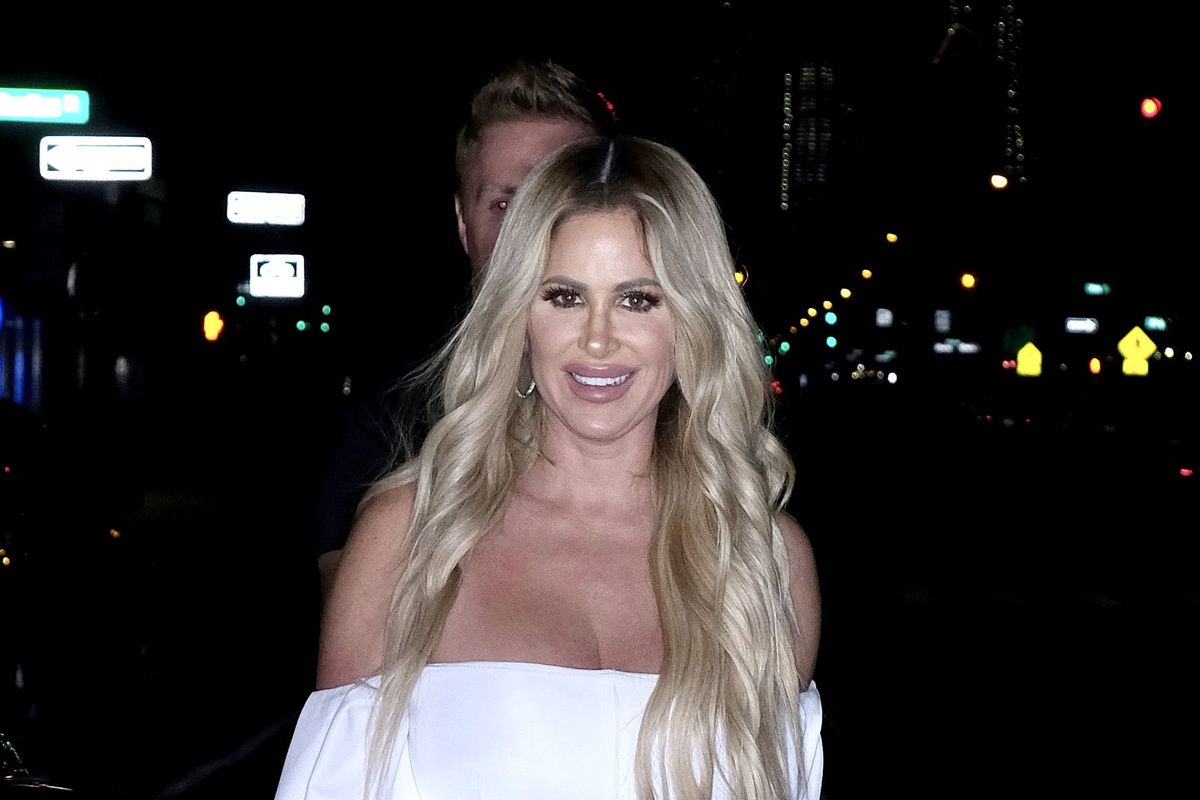 Photo by Curtis Means/Ace Pictures/Shutterstock
Kim Zolciak managed to become a standout star from The Real Housewives of Atlanta — and now she's making bank in her own show, Don't Be Tardy.
---
Zolciak and her daughter just finished filming season 7 of their show and an unknown source just revealed their salaries. The source said the duo negotiated more money to come back and thus, got a raise.
Bravo is giving the mother-daughter duo a raise that would even keep me on the show — Zolciak is now making $125,000 an episode which amounts to about $1.5 million for the season. Her daughter, Brielle Biermann also got a raise — she's now pulling in around $16,000 per episode, amounting to around $192,000 for the season.
A couple months ago, Zolciak made a scene after making racist comments on The Real Housewives of Atlanta. She stated her belief that racism isn't real and before that, called NeNe Leakes' home a 'roach nest.' Zolciak later said that her coworkers always play the race card and that she makes no association with her words and racism.

Kroy Biermann, Zolciak's husband and Biermann's adopted dad, also got a cut of the deal. During his career in the NFL, Biermann didn't really need to be paid that much by the show — however, now that he's out, he renegotiated his deal with the show and became executive producer, along with Zolciak.

Don't Be Tardy came to be when she met Atlanta Falcons defensive end Kroy Biermann whom she married in November 2011 — the show itself follows Zolciak for the two months leading up to her wedding. Colin Cowie, a celebrity event planner, helps the duo, and different problems arise to entertain viewers, such as Zolciak's mom not wanting to come.
After the first initial season, we follow Zolciak and Biermann around in their new lives — two new baby boys and then two more twins in the next season. It also seems like with the exception of her oldest daughters, the couple is naming their children with 'K' names — Kardashian jealousy anyone?

We don't know if the show will be renewed for an eighth season but with these new raises, it'll probably happen — who knows, maybe by that time Brielle will be a big enough star to host her own show.
Amber Wang is a freelancer for Popdust, Gearbrain, and various other sites. She is also a student at NYU, a photographer, and a marketing intern.
POP⚡DUST | Read More ...

New York Comic Con 2018: What to Expect
17 Mean Girls Memes to Celebrate October 3rd