Fashion
The newly acquired brand updates its classic sunglasses inspired by the Notorious B.I.G.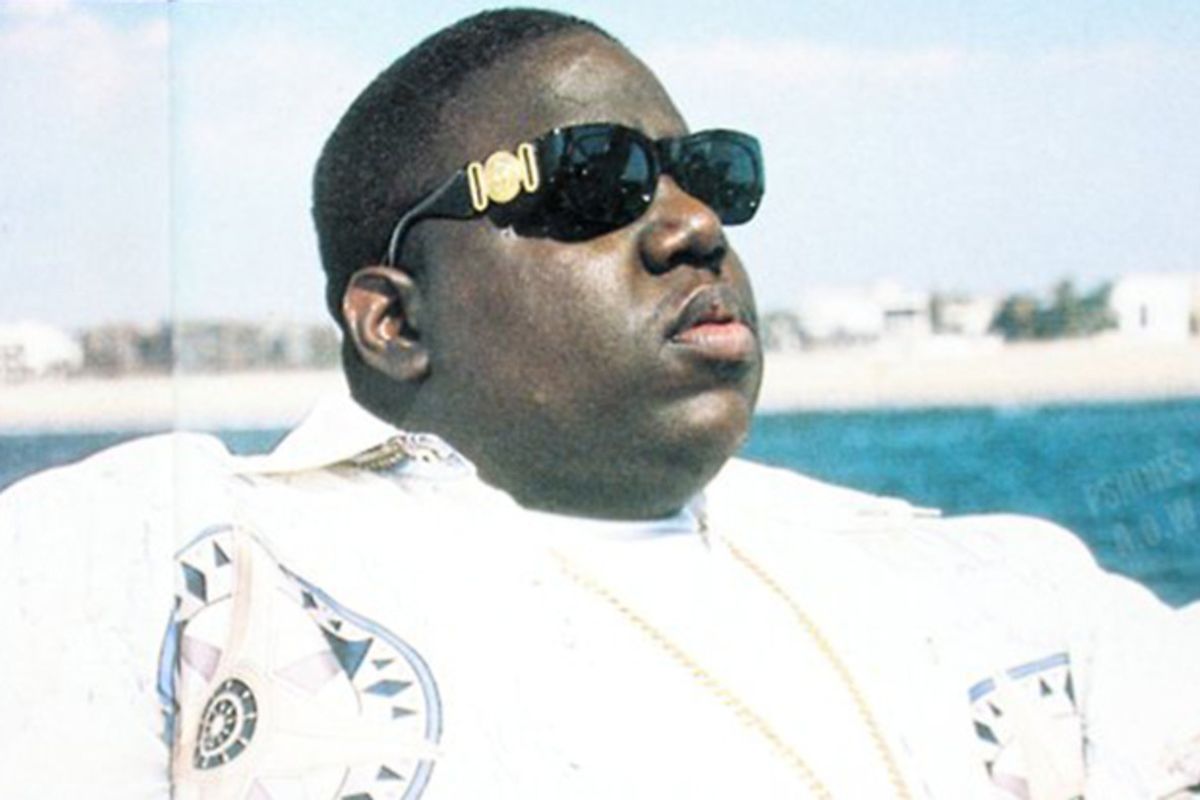 Biggie Smalls wasn't just known for his rapping skills.
The Brooklyn-born rapper also made waves in fashion. He introduced his followers to Versace shades, COOGI sweaters and turtleneck sweaters. Now, Versace is bringing back his iconic Medusa frames in a newer, updated style for one month only.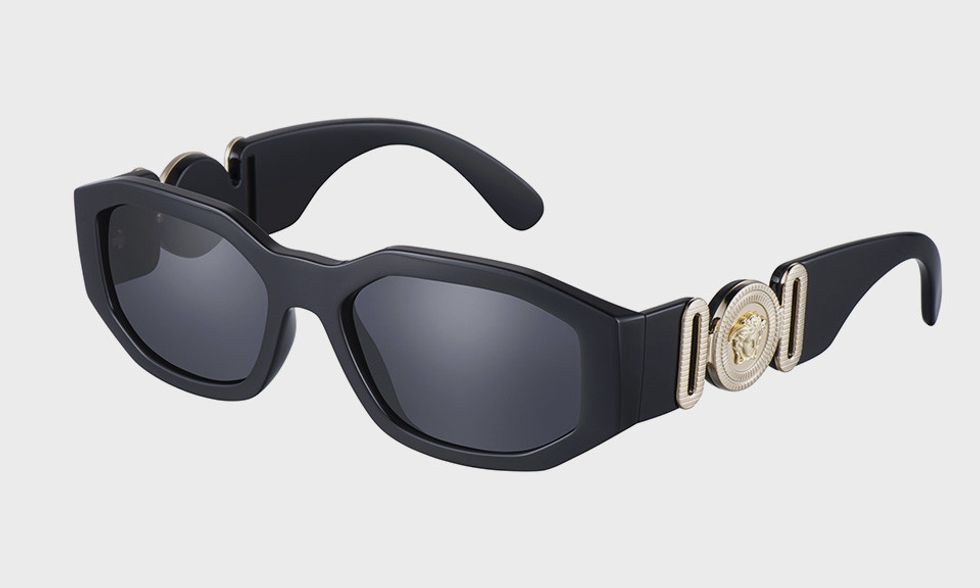 Versace
The updated style boasts a low-lens front shape and wide-style temples for a more modern look. Compared to the OG shades, this new pair is definitely more structured and fresh, but the shades will still feature the same gold metal Medusa medallions that Biggie wore.
The glasses will cost $295 and be available in Barney's stores and on their website starting Oct. 8, and will be available for purchase until Nov. 8.
Along with fellow rapper 2Pac, Biggie locked down Versace as a staple of hip-hop fashion. He was also one of the first rappers to be invited to the Italian house of opulance's fashion shows. Modern rappers like 2 Chainz and Tyga have also attempted to revive the famous Medusa shades.

Another one of Biggie's favorite fashion choices was the COOGI sweater — originally made in Melbourne for rich, upper class white folks, the Notorious B.I.G. re-appropriated the sweater for the hip-hop community. And again, rappers today love paying tribute to his looks — Drake and A$AP Mob are just a few of the artists who have sported the colorful threads.
Not all of Biggie's styles were discontinued — Biggie loved to rock some BAPE camo which is still trendy today. NIGO, a young designer who was also a fan of hip hop, started designing camo inspired pieces and managed to get the Bad Boy rapper to wear some. Now, BAPE is a popular brand and camo is everywhere.

The revival of the famous Versace shades was the brand's first major announcement after being bought by Michael Kors. Some say it's Kors already trying to profit off the brand's history, while others think this is Versace's last big stunt. Regardless, a little more Biggie fashion in the world can't be a bad thing.
---
Amber Wang is a freelancer for Popdust, Gearbrain and various other sites. She is also a student at NYU, a photographer and a marketing intern.
---
POP⚡DUST | Read More ...

Kim Zolciak Reveals Huge Raise for Show 'Don't Be Tardy'
New York Comic Con 2018: What to Expect