MUSIC
How did we get from Lorde's dystopia to Lizzo's exultation?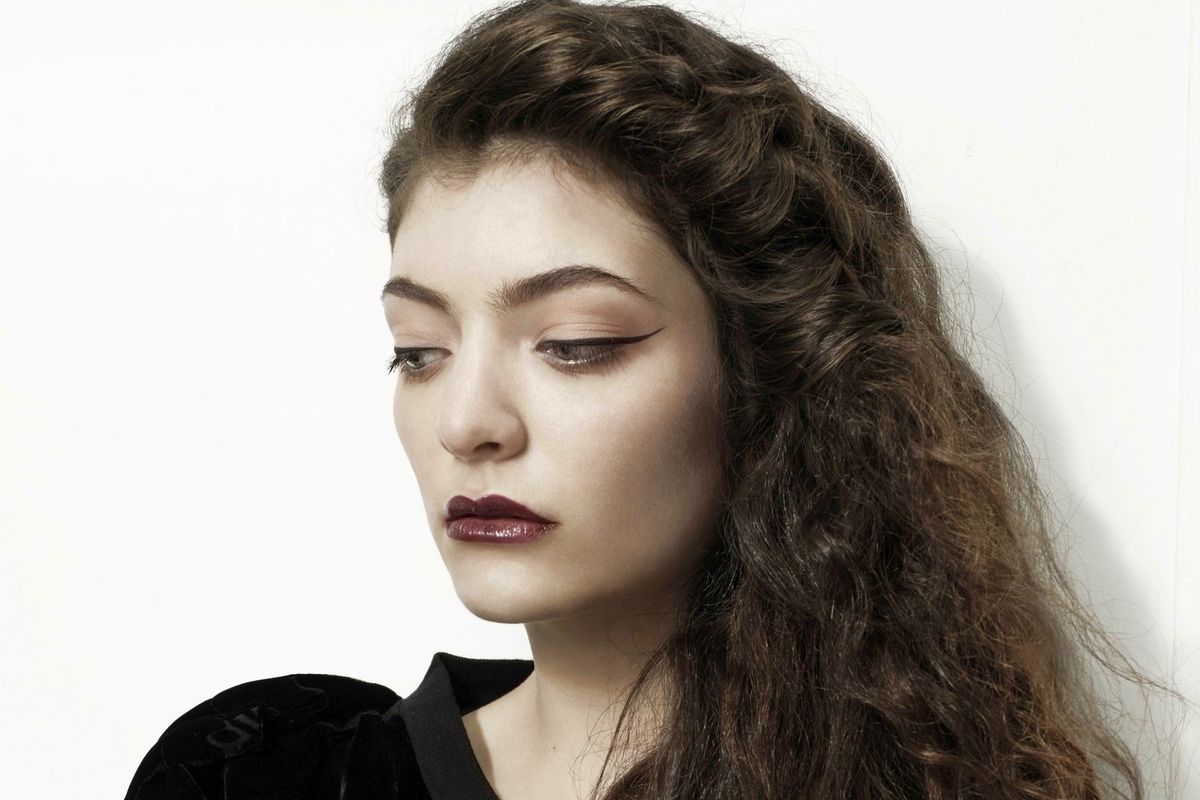 "In the current pop firmament, Lorde is a black hole," goes the opening line of Pitchfork's review of Pure Heroine, the debut album from a then-16-year-old kiwi named Ella Yelich-O'Connor.
Lorde wrangled listeners in by their shirt collars with the 2013 album, fueled by her own boredom and dingy lifestyle. Youth aside, her breakthrough success marked a shift in modern pop music, one that was decidedly bleak. Not in sound, necessarily—Lorde's major-key melodies sure make things feel a little brighter—but thematically, she heralded a generation of somber, melancholy pop, one that Lorde pushed even further with her follow up, the aptly-titled Melodrama.
Lorde - Liability www.youtube.com
Others followed suit. Lorde wasn't the first radio artist to express an emotion other than sheer delight (see: any Lana Del Rey song), but "Royals"' record-breaking success helped make sadder pop the new norm. Though Sia had been making dystopian pop since the early aughts, it took her until 2014's "Chandelier" to make notable waves on the charts by herself, landing at No. 8. That same year, Tove Lo entered U.S. radio with "Habits (Stay High)," a song just about getting intoxicated with the intent to forget an ex, which peaked at No. 3. Taylor Swift even endured an era of painting herself as a villain during Reputation, and then there was the "bad guy" herself: Billie Eilish, whose spooky aesthetics spawned early comparisons to Lorde. In a world where Jack Antonoff—formerly of a band literally called Fun.—is producing end-of-the-world opuses for Lorde and Lana, will pop ever get happy again? Surely, and probably sooner than we think.

Lizzo is evidence of pop's imminent positivity boom. The multitudinous star's two top 10 hits, "Truth Hurts" and "Good As Hell," were released in 2017 and 2016 respectively, but it took until 2019 for the masses to catch on to her feel-good, pop-rap crossover bops. Dua Lipa's recent "Don't Start Now," which debuted at No. 30 on the Hot 100, is only the latest entry in her ever-growing catalogue of post-breakup bliss anthems.
Lizzo - Good As Hell (Video) www.youtube.com
And in a post-Lil Peep landscape of emo rap, Chance the Rapper released his long-awaited The Big Day, an unabashedly (and often cheesily) joyful proclamation of his love. And although Swift's albums before the comparatively grim Reputation weren't unhappy, per se, last summer's Lover saw the Woman of the Decade through the rosiest of glasses, to the point that she claimed she "forgot [an unnamed ex] existed." Taylor Swift! Of all people!

No, Billie Eilish and her inky tears won't be dethroned anytime soon, but the recent successes of Swift, Lipa, and Lizzo's most optimistic tracks imply that more cheerful hits could make their return to pop radio and the charts sometime in the not-so-distant future.