Music Features
"I started going back to the studio again," the singer wrote in an email to fans.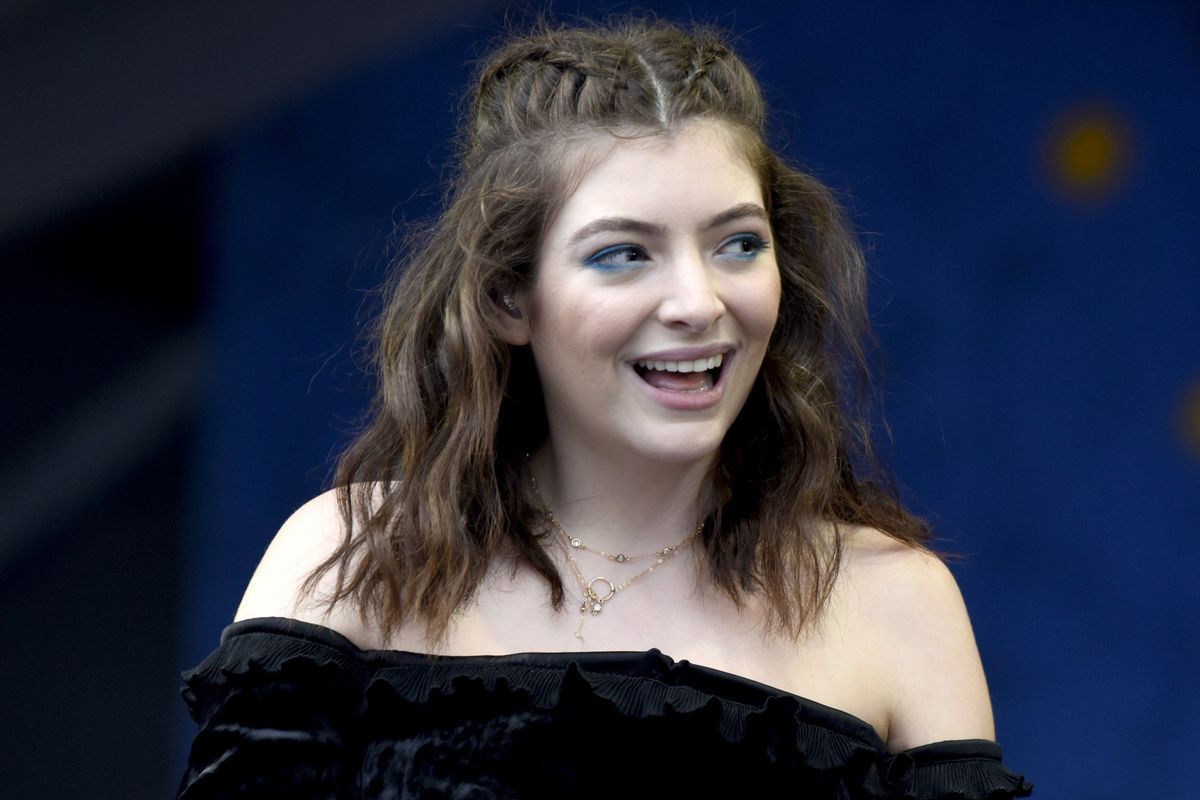 Our Lorde and savior knew we couldn't survive a worldwide crisis without her.
It's been just shy of three years since pop prodigy Ella Yelich-O'Connor released her magnum opus, Melodrama, but it's felt like a lifetime. Late last year, when a follow-up seemed probable, Lorde announced she had postponed her next record in order to properly mourn the death of her dog, Pearl. But 2020 is easily the most doomed year in recent memory, and the "Green Light" singer knows we need her desperately.
---
Lorde gave us a glimmer of hope this week, announcing that she'd started going to the studio back in December with producer Jack Antonoff. Of course, they had to take a pause—though Lorde's native New Zealand is starting to resume some normalcy—but the singer-songwriter has assured us something good is cooking.
"I started going back to the studio again in December, just for something to do, and to my surprise, good things came out," Lorde wrote in an email to fans last night. "Happy, playful things. I felt my melodic muscles flexing and strengthening. Jack came over to work in the studio in Auckland, and I went to LA. It flowed. A thing started to take shape And then, of course, the world shut down. We're still working away—Jack and I FaceTimed for over an hour this morning going over everything. But it'll take a while longer. I've been looking at some of your notes online, and I can feel the (extremely sweet, EXTREMELY flattering) desperation creeping back into your voices. You need it! This thing can't come soon enough!" You're goddamn right, Lorde!
The time off has done Lorde well, it seems; she continued in the email about how she felt "grim" after constant touring, and it looks like she's been taking good care of herself. She'll be taking her sweet, sweet time on LP3—you can't rush perfection, you know!—but rest assured, Lorde's long-awaited third album is coming. That alone is enough of a reason to celebrate, and we can't wait to sob to her live performances as soon as we're allowed to again.
Read Lorde's full statement below.
lorde's letter #lorde #music #L3 https://t.co/vC57Iifcbd

— kenneth (sleeping era) (@kenneth (sleeping era)) 1589937795.0