MUSIC
Plus New Music from Ricky Rebel, Elijah Noll, and Kat Saul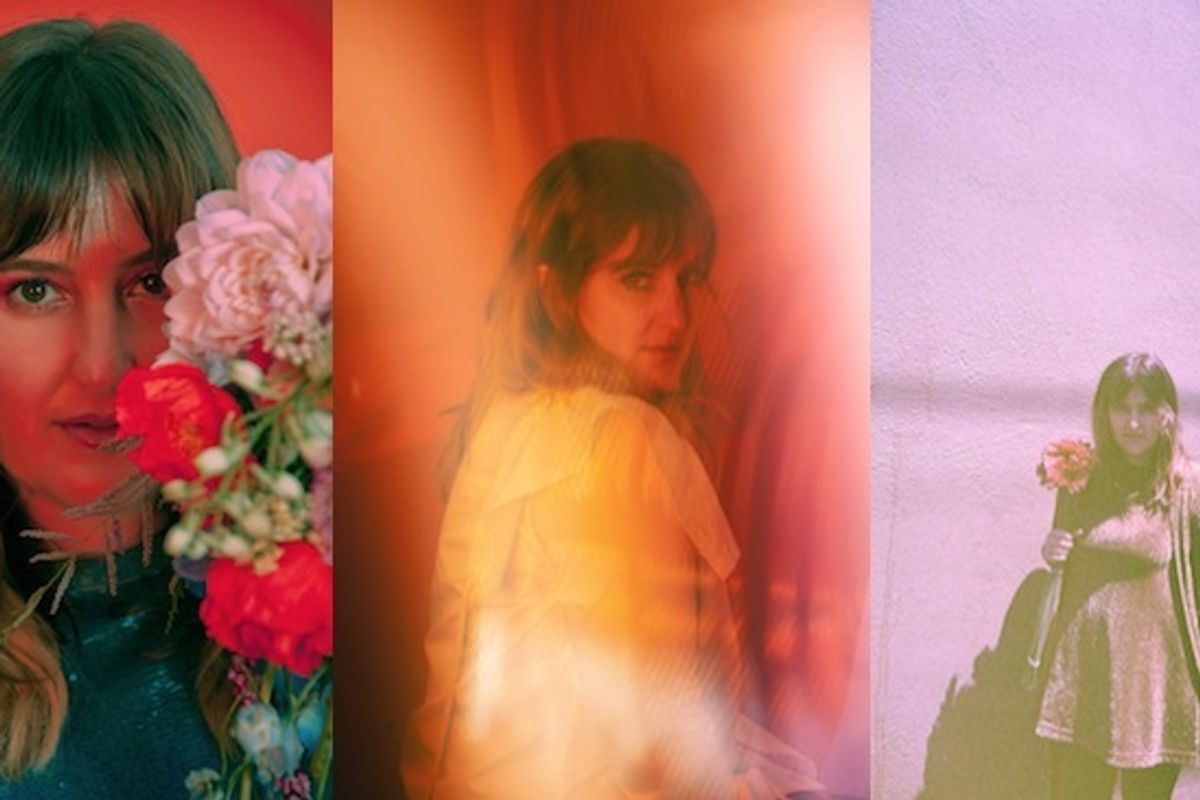 Kanya Iwana
August might be winding down but the hot hits just keep on coming your way.
RELEASE RADAR is here to give you the breakdown of your top singles, albums, and videos to check out as you head into your weekend. Get ready to jam out with some of our favorite up-and-coming artists, plus celebrate new stuff from those you already know and love.
SINGLES...
⭐️ PREMIERE ⭐️ | BETS | "Another Night"
The first single from her upcoming album, Future Color, due out this October, get prepared for a psychedelic look at indie-pop. Betsey Hershey is exploring isolation on this new track, which is just a taste of what goodness is to come later this fall. BETS has created an unique sound and is sure to please anyone looking for songs to inspire their creativity.
You Might Also Like: Cali Wilson, Manor, High Desert

---
NYIKO | "Lust for Luv"
How do you know whether or not your summer fling will turn into a calendar love for the ages? That is exactly what this song is exploring. In a series of singles about love, NYIKO looks into this problem, coating the topic in synth-pop comforts.
You Might Also Like: St. Lucia, Twin Shadow, Bleachers

---
Sophie Fay | "Way 2 Yng"
Here is what the NYC-based R&B/hip-hop artist had to say about her latest single:
Way2Yng basically just sums up all the things that young people have to experience. Of course, Jodi and I have different stories to tell, but our voices combine those ideas together. To be honest, this song's title was inspired by 6LACK's " Rules ". This young man just has an enormous amount of energy in his music; I feel like that's what makes a good artist.
You Might Also Like: 6LACK, XXXTENTACION, Frank Ocean

Follow Sophie Fay on Instagram
---
VIDEOS...
⭐️ PREMIERE ⭐️ | Ricky Rebel | "The New Alpha (acoustic)"
This artist might be stripping it down but all of the attitude remains. Here is what he had to say about the track:
"The New Alpha" is about freedom. Freedom from the labels that people try to impose on us. The New Alpha rises above tribalism and group think. He realizes that he is not a label, he is a possibility.
You Might Also Like: Cazwell, K-DON, PLAYN

---
⭐️ PREMIERE ⭐️ | Elijah Noll | "Poison"
The latest single from the Los Angeles artist has been blowing up, so the video is only a natural follow-up to this energy. Last year was a huge year and 2018 is looking like it will be the same. The dark vibes of the video totally align with the intensity of the track itself.
You Might Also Like: Cool Company, Elliott Macauley, Seth Bishop

---
⭐️ PREMIERE ⭐️ | Kat Saul | "Jericho"
This Nashville-based singer is back with a hot new track that embodies exactly the kind of buzz that she is making in the songwriting community. Tune in and check out a sparkling pop single.
You Might Also Like: Stela Cole, Lennon Stella, Jaira Burns

---
ALBUMS/EPs...
Shannon McArdle | A Touch of Class
Coming on the tenth anniversary of her first solo release is a strong third record from this indie/folk singer-songwriter. Complex emotions build up into one big, astounding project.
You Might Also Like: Kaitlyn Martin, Toby And His Train Wrecks, Jaymay

---
Loren Cole | For the Sake of Being Honest
Question everything with this singer-songwriter, who is skeptical about her coming-of-age in the digital world. With a USC degree under her belt and a new record full of beautiful confessions, we think she is doing just great.
You Might Also Like:Phoebe Bridgers, Julien Baker, Lori McKenna

Rachel A.G. Gilman is a writer, a former radio producer, and probably the girl wearing the Kinks shirt. She is the creator of The Rational Creature and suggests you check it out. Also visit her website for more.
Have an artist we should profile? Send a pitch email to Rachel.
POP⚡DUST | Read More #ReleaseRadar...
RELEASE RADAR | Premiere from Kirstin Collins
RELEASE RADAR | Premiere from Church Girls
RELEASE RADAR | Premiere from Pet Fangs
Related Articles Around the Web