MUSIC
Plus Releases From Miranda Glory and X.ARI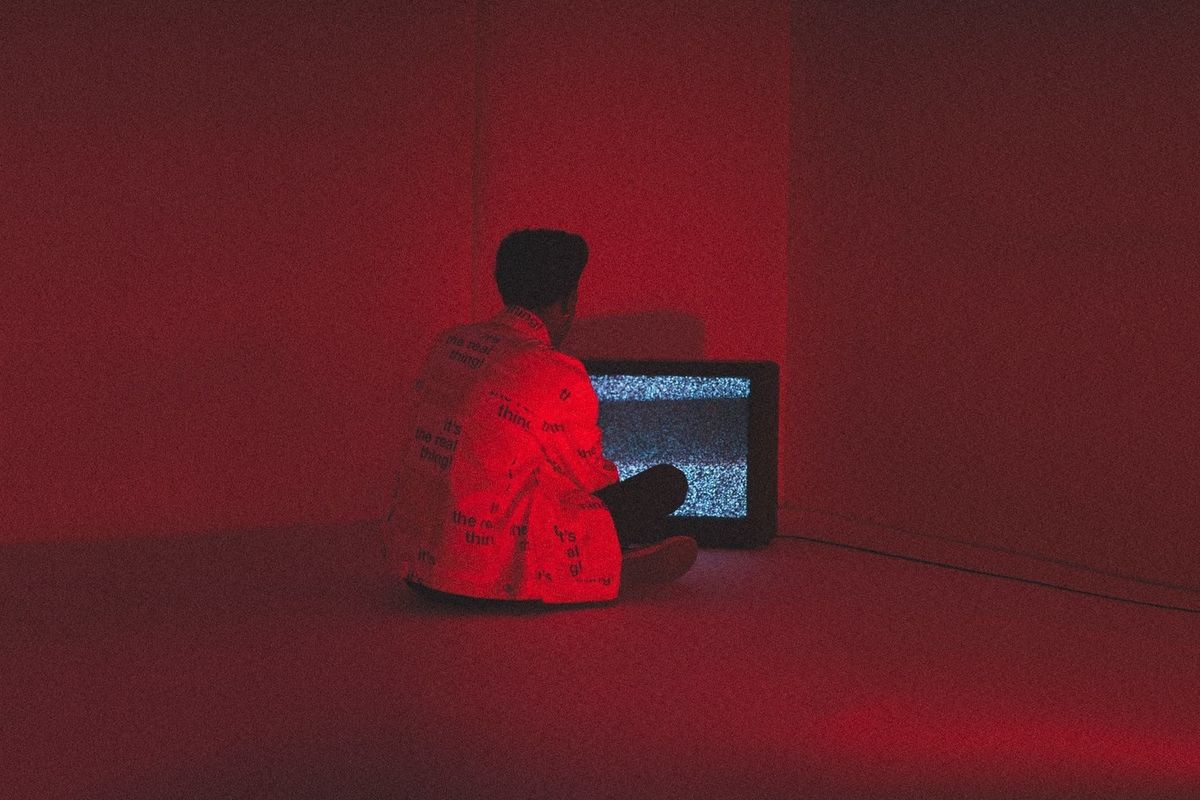 adriandanielmusic.com
Brand new tunes to rock out as July passes right along.
RELEASE RADAR is here to give you the breakdown of your top singles, albums, and videos to check out as you head into your weekend. Get ready to jam out with some of our favorite up-and-coming artists, plus celebrate new stuff from those you already know and love.
---
SINGLES...
Lamba Celsius | "Get Out"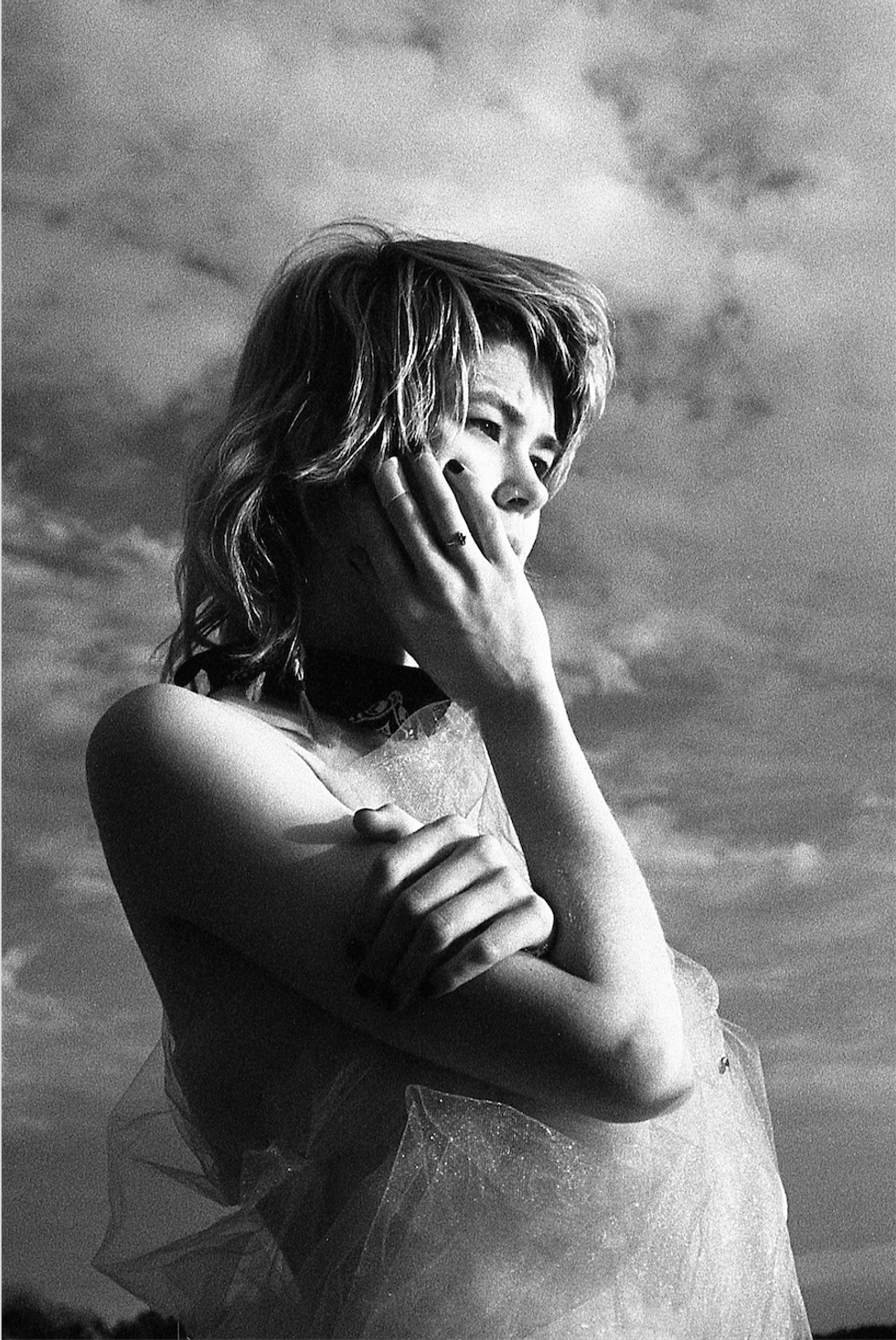 Manimal PR
This has been called the music of the future coming from the stage persona of AC Carter, who performs in an unique way to highlight the inequality in gendered stereotypes. This new dance track carries a lot of energy behind it while still balancing chill vibes. Get ready to feel sexy and empowered.
You Might Also Like: Of Montreal, Locate S,1
---
Miranda Glory | "Hypochondriac"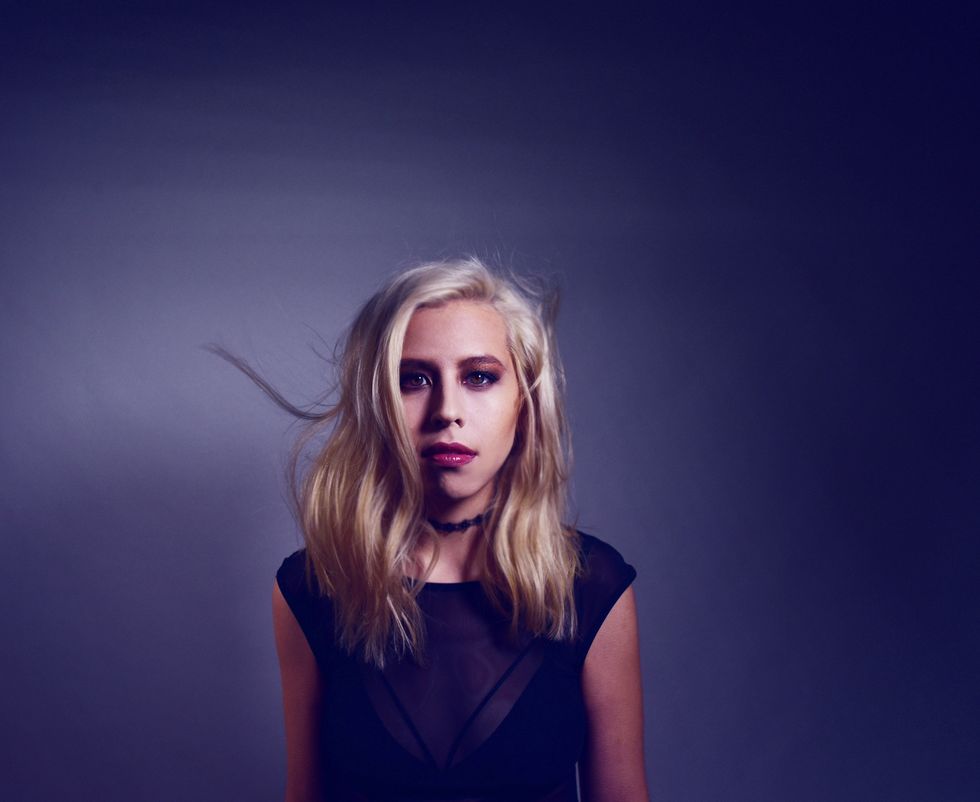 Sideways Media
Can a sick new single come out of an obsession with WebMD? For this songwriter it certainly did, making parallels between the titular illness and the way that we react in relationships. As her career continues to heat up, be sure to check out the honest lyrics from this very talented songstress.
You Might Also Like: Oh Wonder, Troye Sivan, Purity Ring

---
Kara Connolly | "Life in Rear View"
The first single and the title track for this Los Angeles singer-songwriter's upcoming album and will showcase her talent of mixing a range of sounds to create her unique music. She is upbeat and all about empowering women, two lovely things to enjoy this summer. Go for a drive with this cruisin' song.

You Might Also Like: Ingrid Michaelson, A Fine Frenzy, Tristan Prettyman
Follow Kara Connolly on Instagram
---
VIDEOS...
Adrian Daniel | "Life in Rear View"
With an album this spring that had critics raving he understood how to create "Brooklyn R&B," this artist is making big impressions. Storytelling of the sultry type is his style, so turn his tracks on if you are still looking for that summer hook-up. Dive into this sexy, crimson-drenched video.
You Might Also Like: Michael Jackson, The Weeknd, Kanye West
---
Ryder | "Sade"
This musician has been a talent her entire life. Her latest video for her next pop smash hit only continues her takeover of the music scene. If a summer break-up is more your speed, then this is the perfect video to rock out to in order to express all of those "over it" vibes. Joyride around with her and her crew if you feel the same.
You Might Also Like: Gallant, Felix Snow, RL Grime
---
Rodes Rollins | "Nasty Woman"
This artist's latest video draws on her storytelling style while also trying something new. It is also the directorial debut of
Louis Browne at WMA. Here is what Rollins had to say about the video:
"Nasty Woman" is my own, personal feminist anthem. Tonally and thematically, it's very different from my other material. It was really empowering and fun for me to write and record this one. I wanted that to come through in the visuals for the song too. So, we made an effort for the video to incorporate bold, bright colors and a strong energy. Performing in this video really gave me a platform to showcase the confidence I feel when I sing "Nasty Woman."
You Might Also Like: Warpaint, Electric Guest, Devendra Banhart
---
ALBUMS/EPs...
Clay Parker and Jodi James | The Lonesomest Sound That Can Sound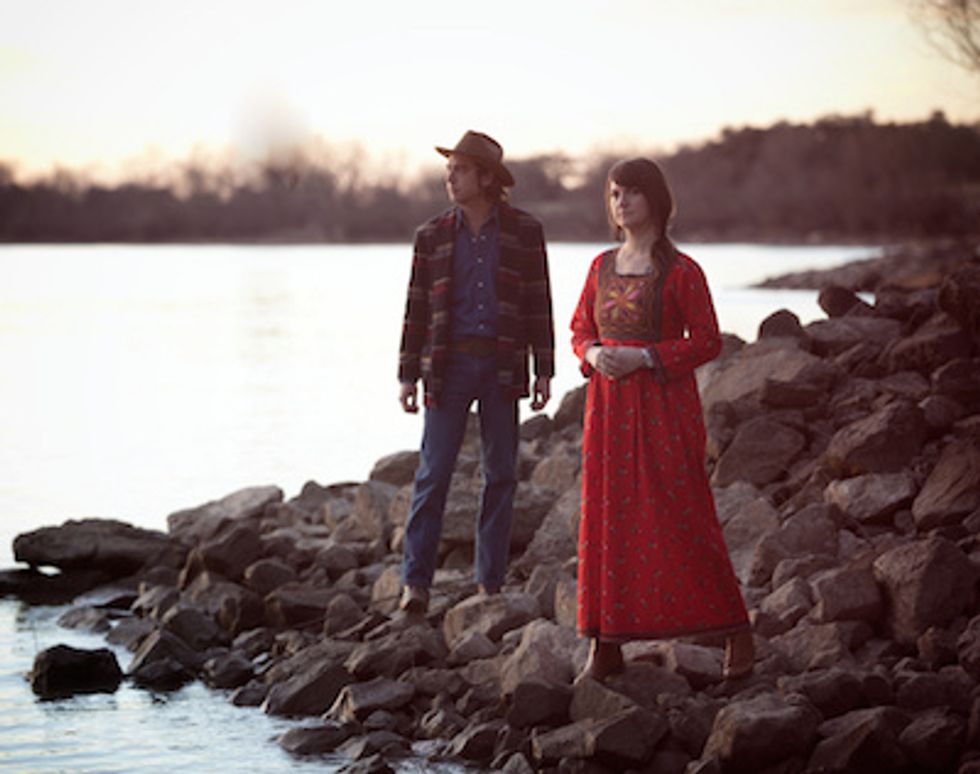 Heart Music
Taking inspiration from a Woody Guthrie song, this album showcases the songwriting power of this duo. Many miles, lots of encouragement, and the perfect balance of a creative partnership went into this full-length release. Head down south for a little Louisiana tradition this weekend.
You Might Also Like: The Deslondes, Jason Eady, Blaze Foley
Follow Clay Parker and Jodie James on Facebook
---
Von Grey | In Bloom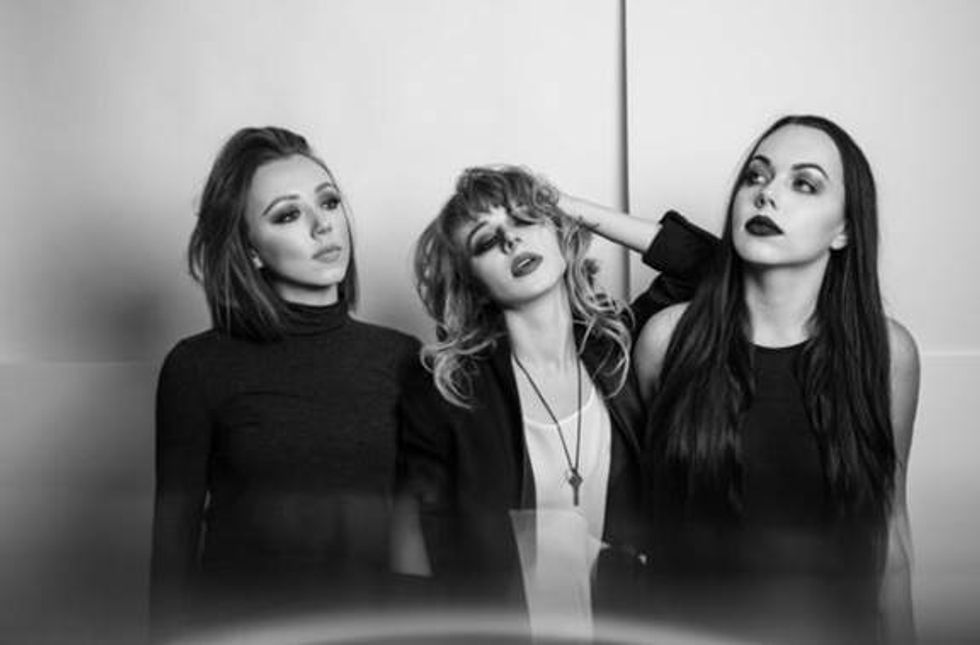 Allister Ann
These sisters might be young but it is no sign of their inexperience with music. Their classical training is showcased in their elegant songwriting, even more apparent on their latest release. Here is what the band had to say about the track "Dawn":
Parents always say they can't pick favorites, but "Dawn" is our little darling for the moment. The song handles the vulnerability that is forced upon women. Society is deeply conditioned to victimize women, making it easy for abuse of any kind — be it emotional or physical — to become internalized. "Dawn" is a song about community as a form of healing, and is meant as an outward and inward leaning embrace full of support, patience, and understanding.
You Might Also Like: Amy Guess, Bella Goldwin, Tessa Rae
---
X.ARI | Dis-Order - EP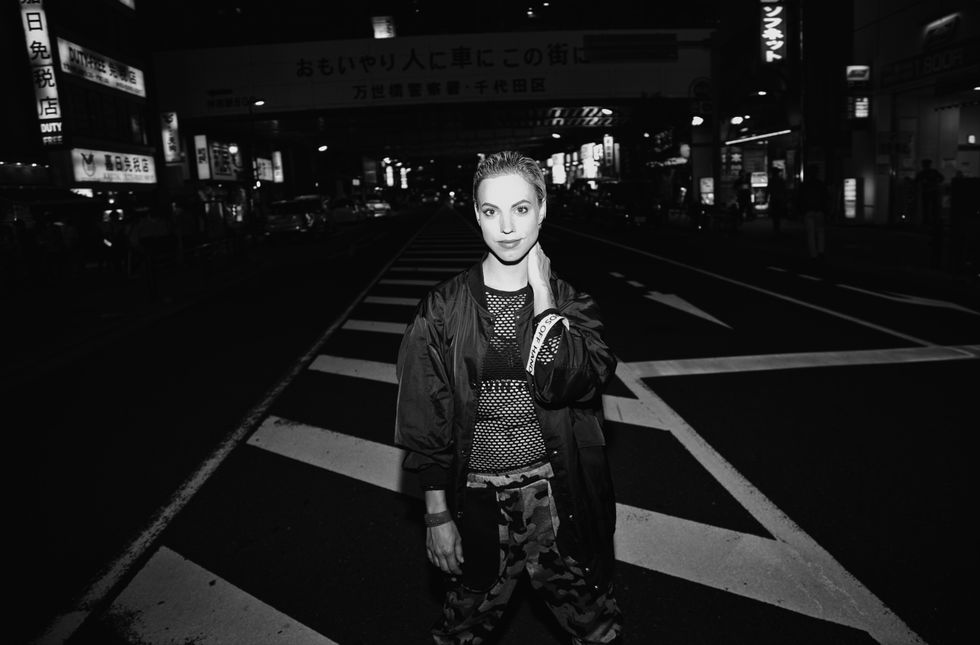 Dan Abramovici
This Toronto-born, L.A.-based songwriter is using her musical platform to raise awareness for mental illness and encourage people to do something positive with their pain. This EP promotes both of these goals while showcasing some of the best singles she released this spring. Give it a spin!
You Might Also Like: Katy Perry, Awolnation, Imagine Dragons
---
Rachel A.G. Gilman is a writer, a former radio producer, and probably the girl wearing the Kinks shirt. She is the creator of The Rational Creature and suggests you check it out. Also visit her website for more.
Have an artist we should profile? Send a pitch email to Rachel.
---
POP⚡DUST | Read More #ReleaseRadar...
RELEASE RADAR | Premiere from The Phat Lady Sings
RELEASE RADAR | Premiere from Pilot Violet
RELEASE RADAR | New Video from Molly Chapman
Related Articles Around the Web