Top Stories
Bitches in bed and cookies before cocktails.
She's a sassy, savvy Skinnygirl with a slew of city-slicker gal-pals/frenemies who make her reality TV experience one to tune into week after week on Bravo.
Bethenny Frankel is an open book with lots of (often unsolicited) advice to offer her co-stars and even more to complain about. She's rich as a son-of-a-bitch and fit as a fiddle.
A good mom, yes. A good divorcee, not so much. Though Bethenny's not shy about airing lots of her dirty size-0 clothing for the world to see, there's still much left yet little-known about the business mogul.
Here are 10 unusual and interesting facts about the New Yorker that will leave even Ramona speechless.
Bethenny Frankel unusual facts - 1
She's Been Saved By the Bell
Did you know that once upon a time, Bethenny was a production assistant on the set of the teen hit TV show, Saved By the Bell? Bravo TV tells us that she was on set during season 3 of the iconic show mixing and mingling with the cool cast. Wonder what Screech thought of Bethenny?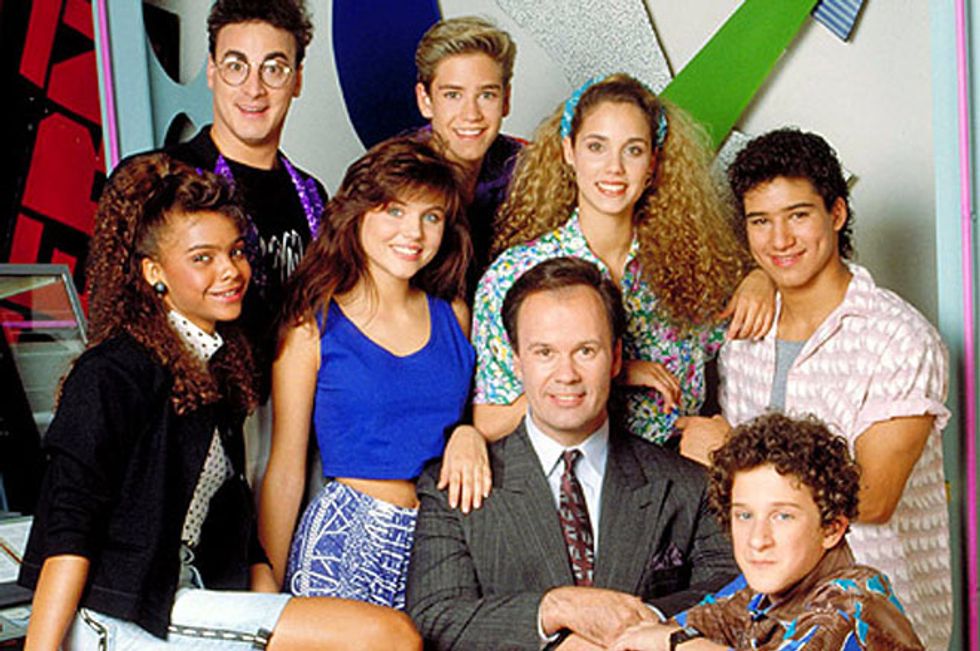 Bethenny is right behind Zack Morris
Bethenny Frankel unusual facts - 2
No Meat for the Little One
Bravo TV also tells us that Bethenny is raising her daughter, Bryn, as a vegetarian. She said once she's older, Bryn can decide if she wants to sink her teeth into a juicy burger, but for now, no cow.
Bethenny Frankel unusual facts - 3
Twice Divorced
Sure, we've all heard about the drama surrounding Bethenny's divorce from Jason Hoppy, but did you know she was once married before that to her ex, Peter Sussman, who she tied the knot with in 1996? Bustle tells us that Peter was her best friend, but best hubby? Not so much. Maybe the third time will be a charm for the unlucky in love lady.
Bethenny had an acrimonious divorce from Jason Hoppy
Bethenny Frankel unusual facts - 4
Cookies and Cocktails
Bethenny's Skinnygirl cocktail line is a huge success, but before drinks came desserts, as per Contact Music. Bethenny had a healthy cookie company in New York called "Bethenny Bakes" before mixing it up in the world of alcohol. Sounds like Bethenny has a taste for the sweeter things in life!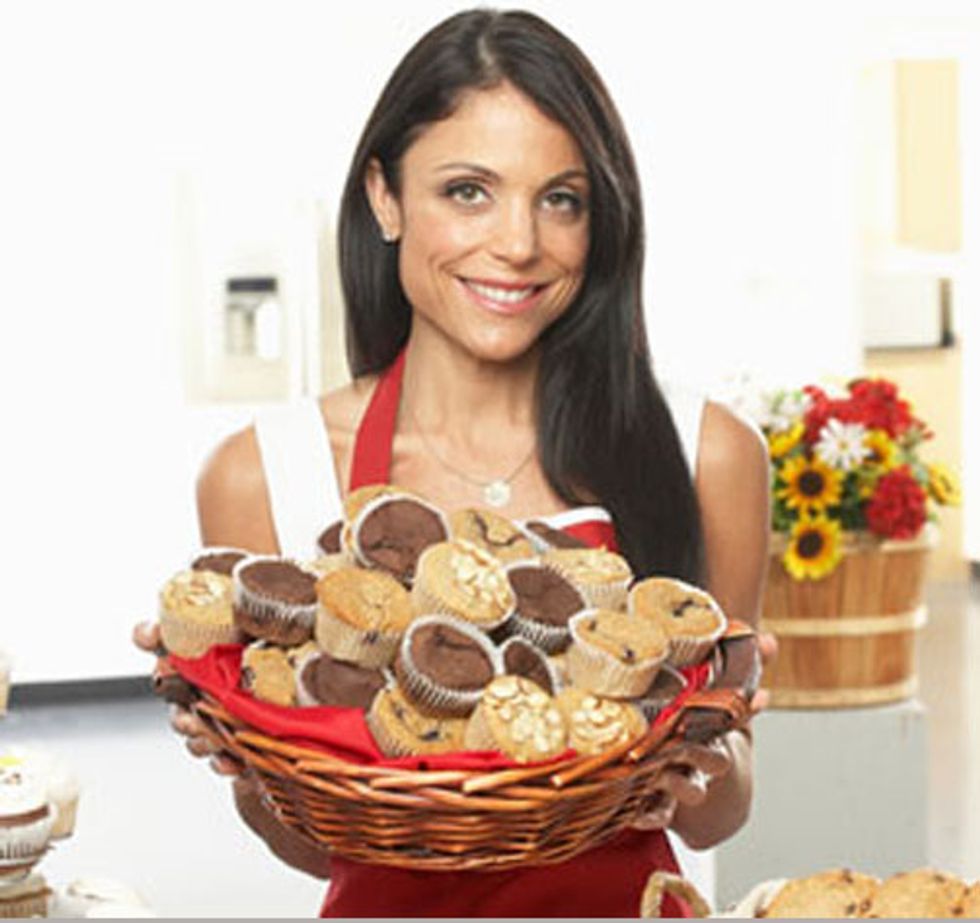 Skinny muffins too!
Bethenny Frankel unusual facts - 5
Millions for Mixology
As per Fame Focus, when Bethenny sold her cocktail company to Fortune Brands' Beam Global, they paid her a whopping $100 million. We'll drink to that huge payout!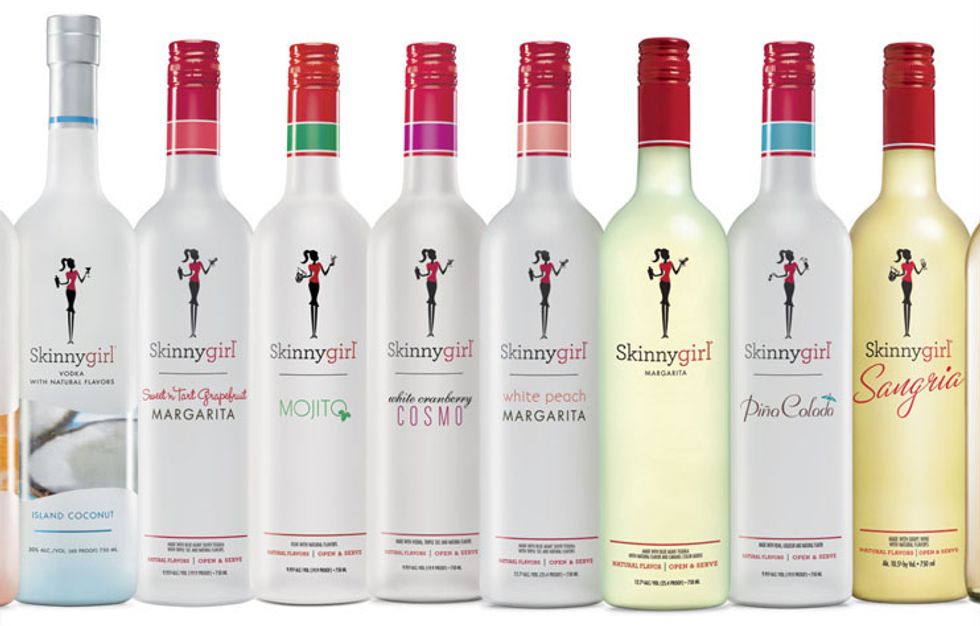 ---
Read more Who Knew Wednesday....
Beyonce Unusual Facts
Brandi Glanville Unusual Facts
Andy Cohen Unusual Facts
Britney Spears Unusual Facts
Michael Strahan Unusual Facts
---
Bethenny Frankel unusual facts - 6
Hilton Handler
According to Bravo TV, Bethenny used to babysit for Paris and Nicky Hilton. Must have been fun watching Paris play with toys before she played with boys!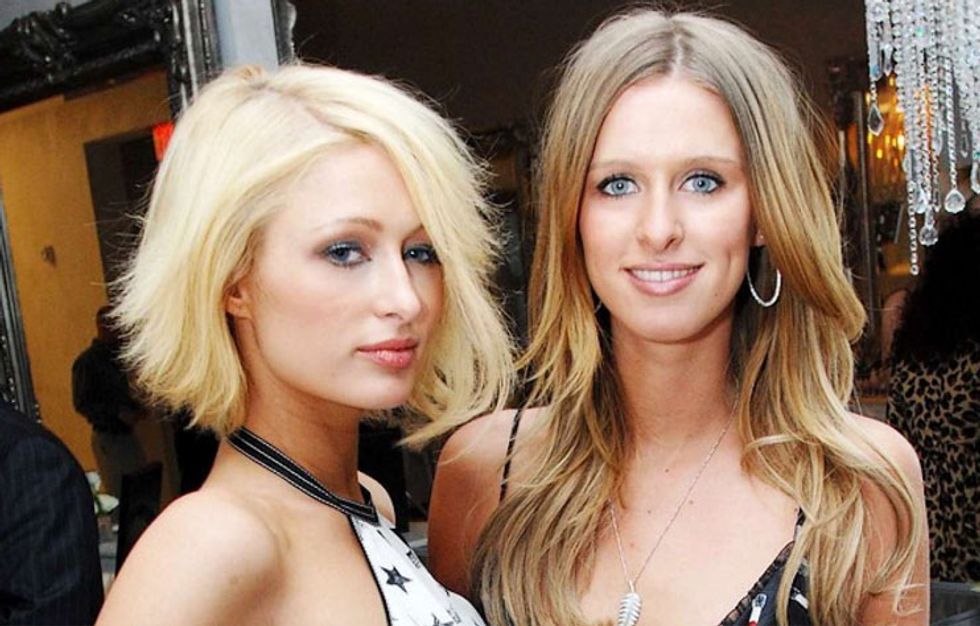 Bless their little hearts...
Bethenny Frankel unusual facts - 7
Bottoms Up
One may think that Bethenny's libation of choice would be a Skinnygirl margarita, but as per Bravo TV, her go-to drink is vodka on the rocks with three olives. A strong cocktail for a strong broad.
Bethenny Frankel unusual facts - 8
Brains vs. Beauty
Bethenny told Us Weekly that she'd rather be the most interesting gal in the room than the best looking. While she's certainly not too shabby in the looks department, Bethenny must always beat out the bunch with her personality.
Bethenny Frankel unusual facts - 9
Bitch in Bed
Sleeping with her dog, Cookie under the covers is the perfect way to spend the night, according to what Bethenny told Us Weekly. What's cuter or cuddlier than a canine companion on a cold winter's night?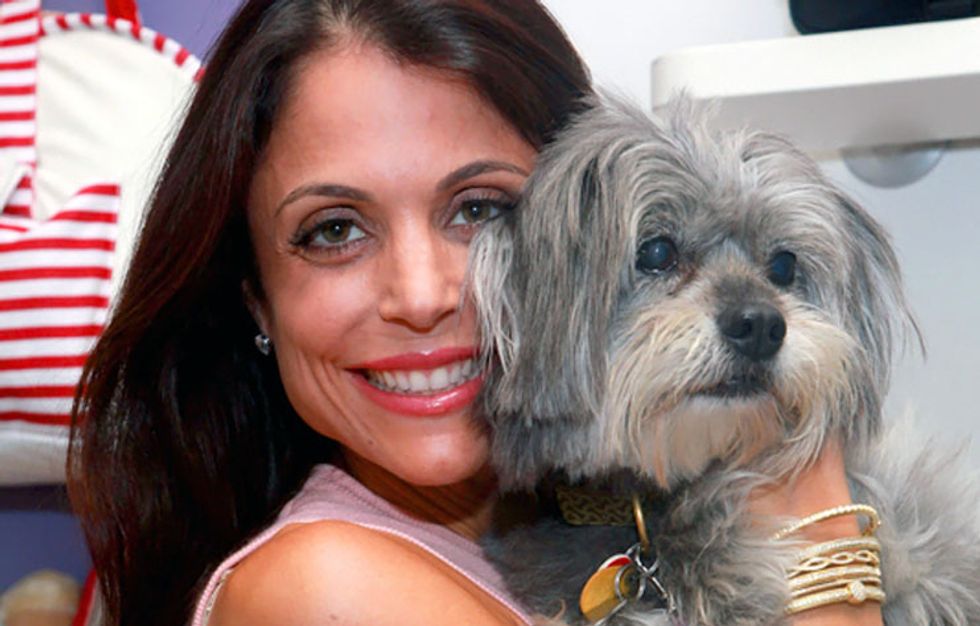 Bethenny's favorite bitch
Bethenny Frankel unusual facts - 10
Full Fridge
Bethenny told Parenting that the five things she always keeps in her refrigerator are Parmesan cheese, grape tomatoes, butter, Dijon mustard, and organic milk. Not sure these items would make for a good meal, but it's better than a cooler full of beer and soda.
Are you full of Frankel yet? With these 10 facts up your sleeve, you could be a new cast member of RHONY!