Azealia Banks is an icon. Could we name a single one of her songs besides "212?" No. Do we religiously follow her various inflammatory social media accounts? Yes, absolutely. She has feuded with an unexpected cast of celebrities from Lana Del Ray to Elon Musk, and memorably called Cardi B a "poor man's Nicki Minaj." While we won't go into the full list of Azealia Banks feuds, we recommend you do your civic duty and take a few hours out of your work day to get up to date on the queen of take-down's brutal reign.
Now, Banks reportedly has beef with Twitter founder and unfortunate-nose-ring-wearer, Jack Dorsey. Apparently, in 2016, Dorsey and Banks started hanging out, one thing led to another, and Banks offered to make Dorsey an amulet made of his own beard hair to protect him from ISIS. You know, as one does. According to Banks' now deleted tweets from the time, in return for the amulet and Banks promotion of Dorsey's new app, he said he would tweet about and promote Banks's mixtape, Slay-Z.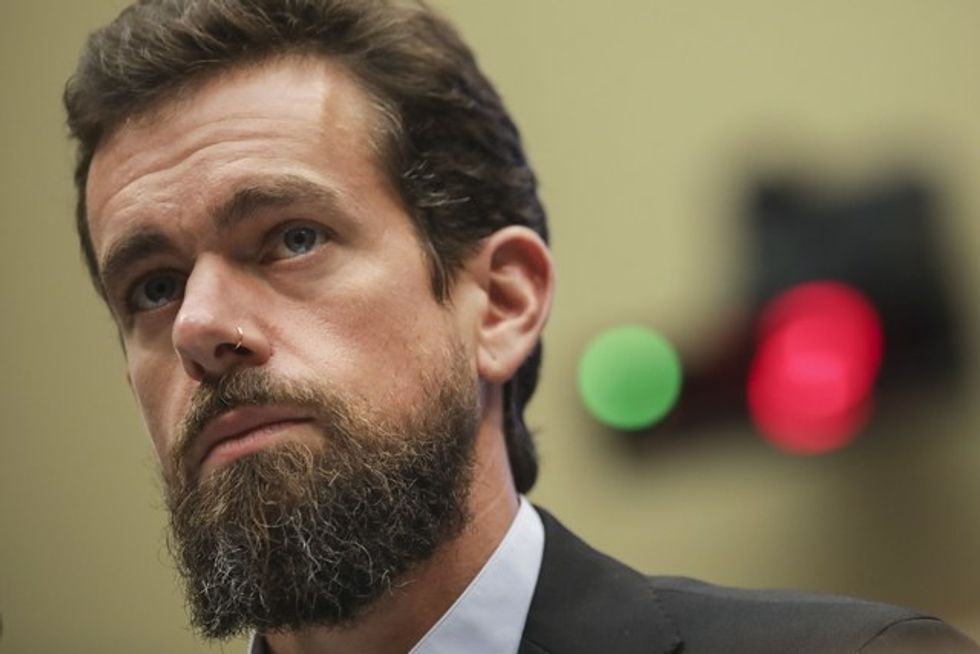 Ick. GQ
At the time, Banks tweeted, "Jack Dorsey asked me to tweet about his cash app and in exchange he was supposed to tweet about my mixtape. he never did." She continued, "[H]e also sent me his hair in an envelope because i was supposed to make him an amulet for protection," she followed up, "i have 3 Strands of a billionaire's hair. i should steal his luck."

Business Insider reached out to the rapper on Monday to ask about the story. She responded that it's "absolutely true" and she still has one of the strands of Dorsey's beard hair in an envelope in her storage space. Banks told the publication that the relationship began when Dorsey followed her on twitter, which led to frequent texting, and an eventual meet up. Banks said, "We have this awkward dinner of turkey slices, asparagus, and tomato as he is on something called the Bulletproof Diet ... the food was nasty, so I had some drinks and we kept talking." As the evening wore on, Banks offered to cast a spell to protect Dorset from ISIS, who had recently threatened the billionaire. She went on to say, "A lot of articles said I put a hex on him but I didn't, I have no reason to wish him harm. But we made a spiritual pact and he was supposed to make good on his end...I made a pact on his behalf and he left me hanging. He will pay for that."
All we're left with is questions: Did Azealia Banks curse Jack Dorsey? Who has the amulet now? Can we have it? Can Jack Dorsey please stop wearing a nose ring? How do you start frequently texting Azealia Banks? Can we have her number? Can 2018 possibly get any weirder before New Years?
---
Brooke Ivey Johnson is a Brooklyn based writer, playwright, and human woman. To read more of her work visit her blog or follow her twitter @BrookeIJohnson.
---
POP⚡DUST | Read More...
Everything Mike Pence Reminded Us of During that Oval Office Meeting
Brexit Derails: Vote Postponed, U.K. Has Power to Cancel Altogether