It's been a busy week for the Royal Family.
Princess Charlotte turns one, Prince George met the Obamas, the Queen and Prince Harry starred in a hilarious promo for the upcoming Invictus Games, and Kate Middleton has appeared on her very first Vogue cover.
Phew!
To mark the occasion today of the first birthday of Princess Charlotte,  daughter of Prince William and his wife, a series of captivating official photographs have been released showing her in all her adorable cuteness.
The pics were taken by her mommy, The Duchess of Cambridge with baby Charlotte bearing a remarkable likeness to her older brother, Prince George and showing just how gorgeous she is.

Prince George himself has had something of a starring role too when he met Barack and Michelle Obama during their brief trip to London last week.
It was nearly George's bedtime when he was introduced to to the President and First Lady so he looked a little bemused in his fluffy dressing gown and slippers—something Obama referred to in his final White House Correspondents dinner speech over the weekend, joking that he doesn't get nearly as much respect now he is an outgoing President and that it was "a slap in the face".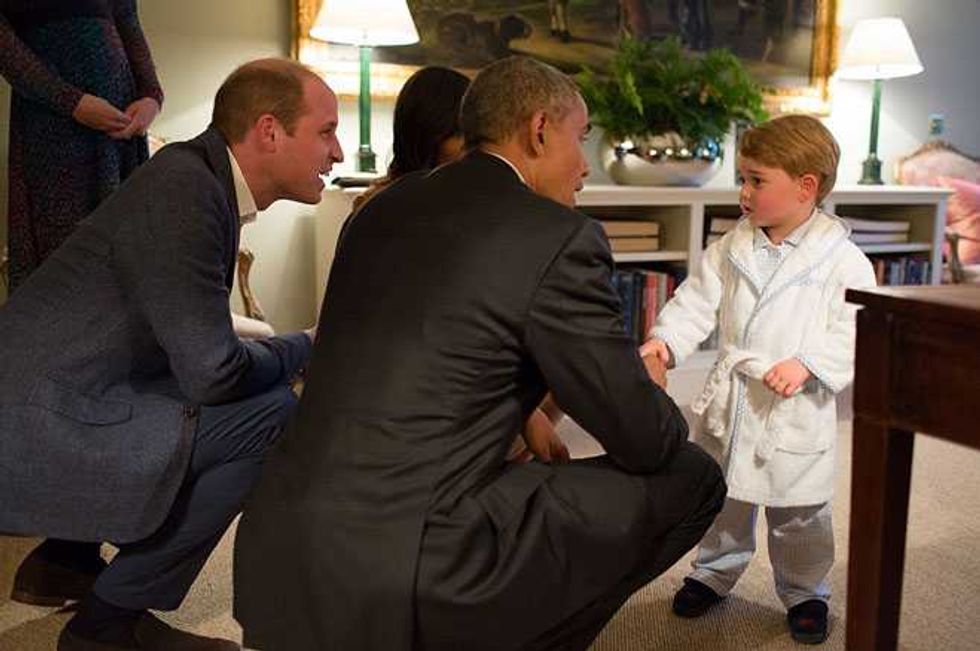 Prince George discussing serious matters of state with President Obama.
Moving on to George & Charlotte's great grandmother, the Queen, who turned 90 last week.
Her grandson, Prince Harry (<swoon>) is an avid supporter of the military and has been a driving force behind the Invictus Games which is a bi-annual event for wounded soldiers. This year's games are being hosted in Florida from May 8-12 and are an inspiration for injured servicemen and women.
The Obamas tweeted Prince Harry using the Flotus Twitter account saying the US team, responding to his challenge, are going to "bring it" to the games.  Prince Harry's reply?  He sent his own video, enlisting his grandmother, who just happens to be the Queen to laugh off their trash talk.

After the Queen's memorable appearance in the James Bond sequence during the 2012 London Olympics opening ceremony, she's certainly  showing her sense of humor as she gets older!
And finally Kate's Vogue shoot.
It's impossible to avoid comparison with the late Princess Diana's four Vogue covers, which were iconic, beautiful and just perfect. Kate may be following in Diana's footsteps, but she will never be able to fill her shoes and as such she is in an incredibly difficult position.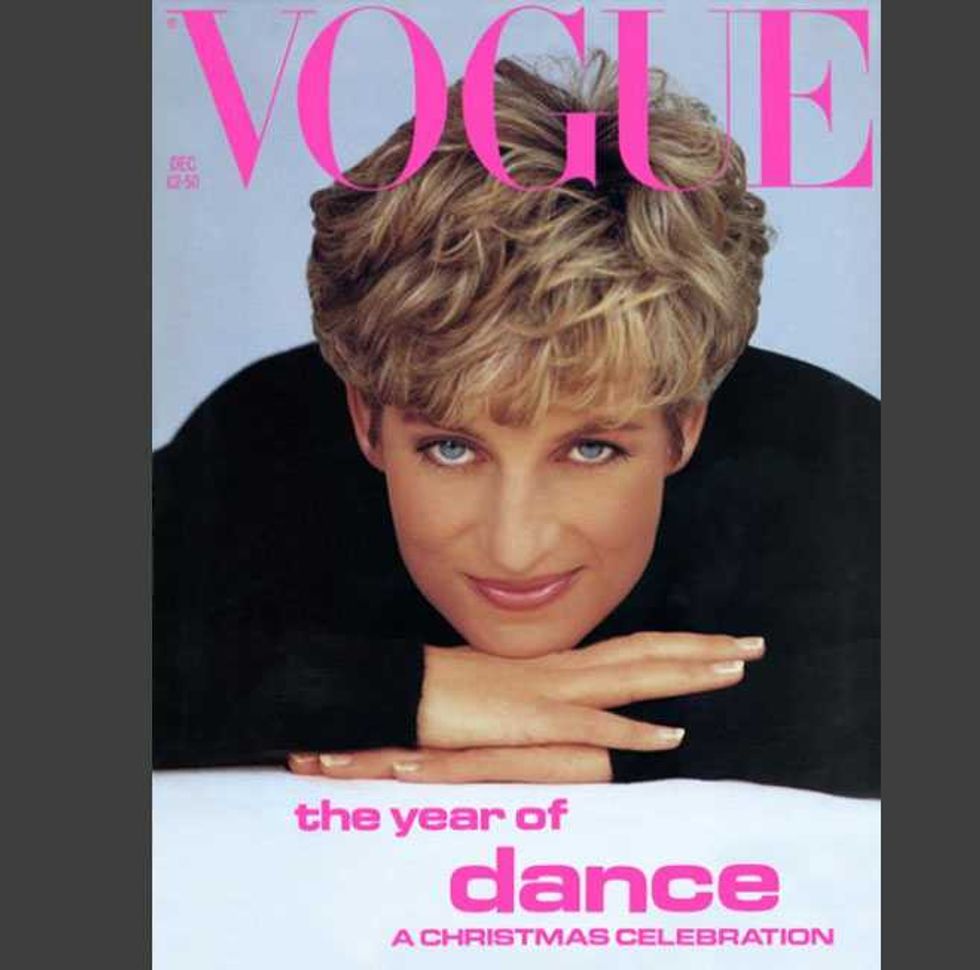 Apparently Kate had a lot of input into the styling of the photos and unfortunately the result is a bit.....meh.
Yes she's beautiful, but her blow dry is starting to look a little dated, her eyebrows are just too dark and thick and, while she was trying to go for understated, casual country she's ended up dressed in clothes that age her and she just looks boring.
Far from iconic.