Frontpage Popular News
FILM | It's been four years since the beloved duo has teamed up on a film and that's far too long for us
Kevin Mazur- Getty Images
While Will Ferrell is set to return to theaters this Friday in his first leading role since 2015, many still miss his work with his creative partner.
Will Ferrell's new movie The House opens this Friday. This shouldn't be much of a surprised to anyone who's seen one of Ferrell's countless talk show and late night appearances the past few weeks, bringing his trademark absurdist humor along with him on every stop of the press tour. Game for anything, his achievements have run the gamut from insulting Seth Meyers in a "clearing the air" session to giving a straight-faced interview in full tiger face-paint on Conan and "confessing" to fathering an illegitimate child. To put it plainly, Ferrell's fearless comic sensibilities are perfectly utilized in these environments normally reserved for cookie-cutter spiels from artists on their latest projects. The Ferrell that can play off these late night comedians is the same one at the center of his most successful projects, unmoored and free to embrace his anarchic comedy sensibilities. It's the exact kind of Ferrell performance that has been all too rare on the big screen in recent years.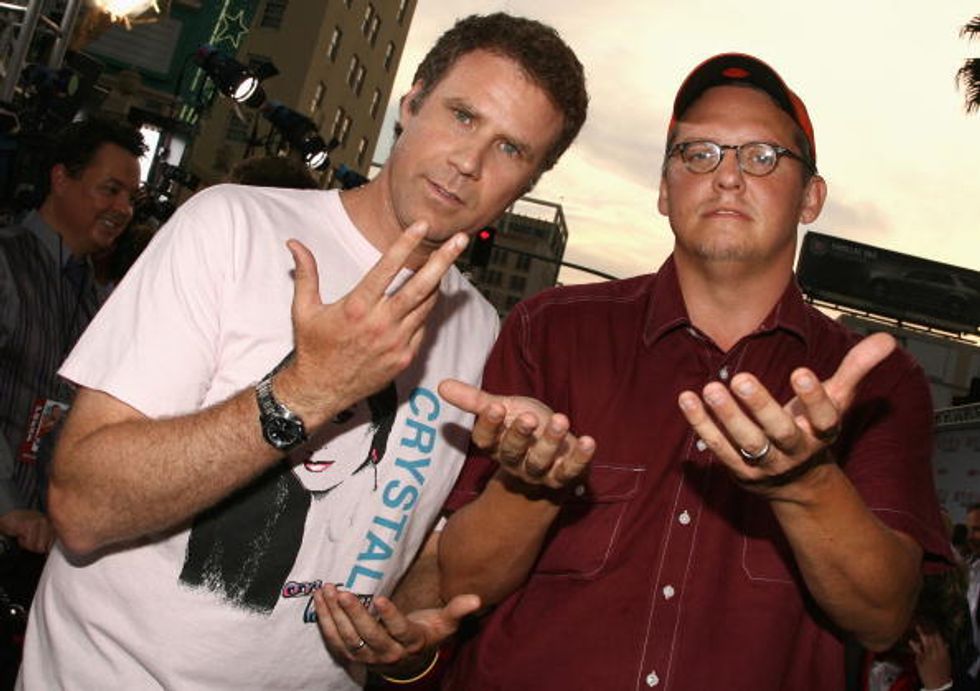 Kevin Winter- Getty Images
Ferrell's comedic filmography can generally be divided into two different camps, the projects directed by Ferrell's longtime creative partner Adam McKay and the ones helmed by less accomplished comedy directors. The films in the former category include almost all of Ferrell's most celebrated films including Anchorman, Step Brothers, and Talladega Nights: The Ballad of Ricky Bobby, while the latter features far more generic comedies like The Campaign,Daddy's Home and Get Hard. And while Ferrell is capable in any project of enlivening the blandest of characters, there are few director-star pairings with as cohesive a dynamic as his with McKay. The two have created some of the most memorable comic set pieces of the 2000's from Talladega Night's extended family dinner scene to Step Brother's operatic finale, thanks in part to these projects' free-wheeling (and often improvised) style. Yet concealed by jokes on Sex Panther cologne and forbidden drum sets are stories that function as wry commentaries on sexism to the 2008 economic collapse. While other directors may have managed to guide Ferrell to laughs, McKay has collaborated with him to create endearing and memorable examinations of our national culture.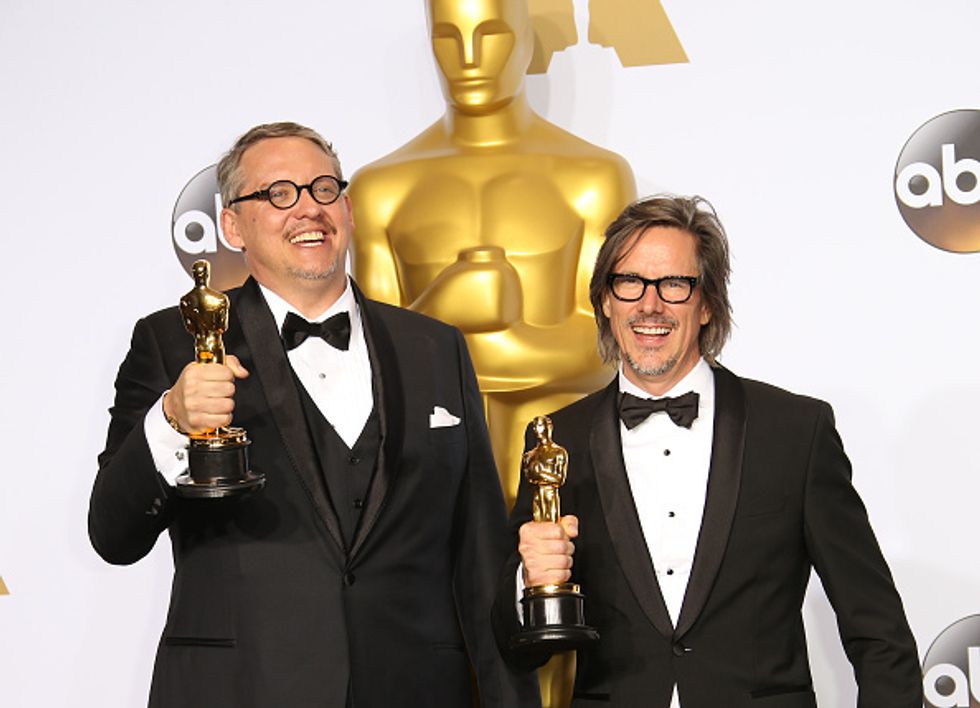 Dan MacMedan- Getty Images
It's the success of the McKay-Ferrell duo that has unfortunately cost fan from getting more collaborations from them in recent years. Since
Anchorman: The Legend Continues arrived to generally positive notices in 2013, McKay has gotten the opportunity to stretch his legs as a dramatic filmmaker with his acclaimed work writing and directing 2015's The Big Short, netting himself an Oscar for Best Adapted Screenplay. And just like that McKay has found himself an in-demand director, leaving Ferrell to find new collaborators, while the two remain partners in their production company, Gary Sanchez Productions. And while it's hard to fault McKay for finding deserved success, it's hard not to miss the way he and Ferrell could deliver belly laughs in the most unexpected of settings. Only time can tell when we'll next get the chance to see these comedic masters combine forces again, but in a world whose political landscape continues to move further into the absurd, I'll be hoping it happens sooner than later.
---
More from Film/TV
With Han Solo stand-alone directors fired, what's next for the film?
SONY facing backlash for releasing edited streaming versions of films