FILM & TV
A little throwback never hurt nobody
It's hard not to love the 90s. It was internet-less, iPhone-less, and no one was watching reality TV unless it was The Real World. Although nostalgia is enticing enough, the decade's sitcoms and dramas all featured ensemble casts viewers wanted to know and invite into their homes week after week. Get your 90s fix with these 10 shows!
The Wonder Years (1988-1993)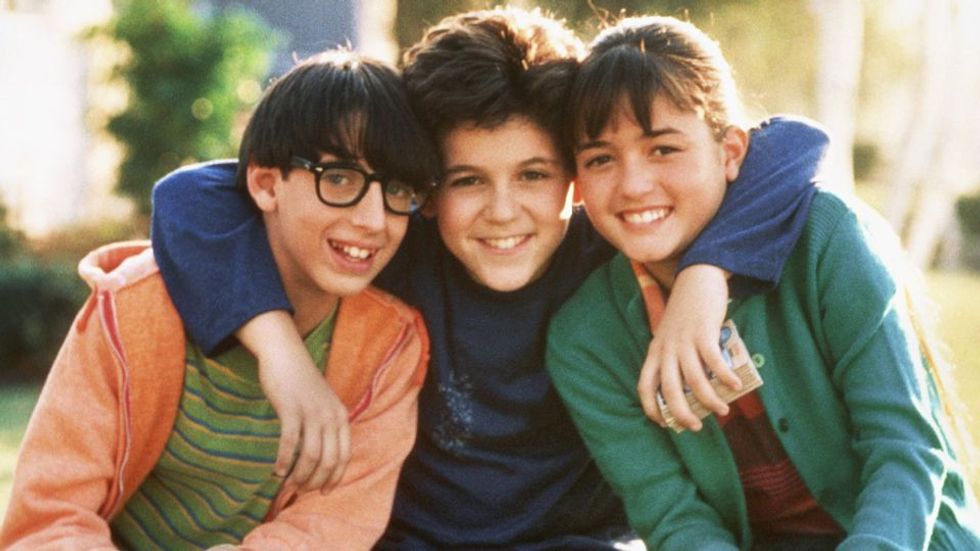 Known for featuring a young Fred Savage and offering a nostalgic and comedic portrayal of 1960s' suburban life, The Wonder Years has been widely lauded as one of the best television shows of all time. If you've been shamefully watching Fuller House it's time to swap out your guilt and tune into this throwback.
Catch it on: Netflix
Seinfeld (1989-1998)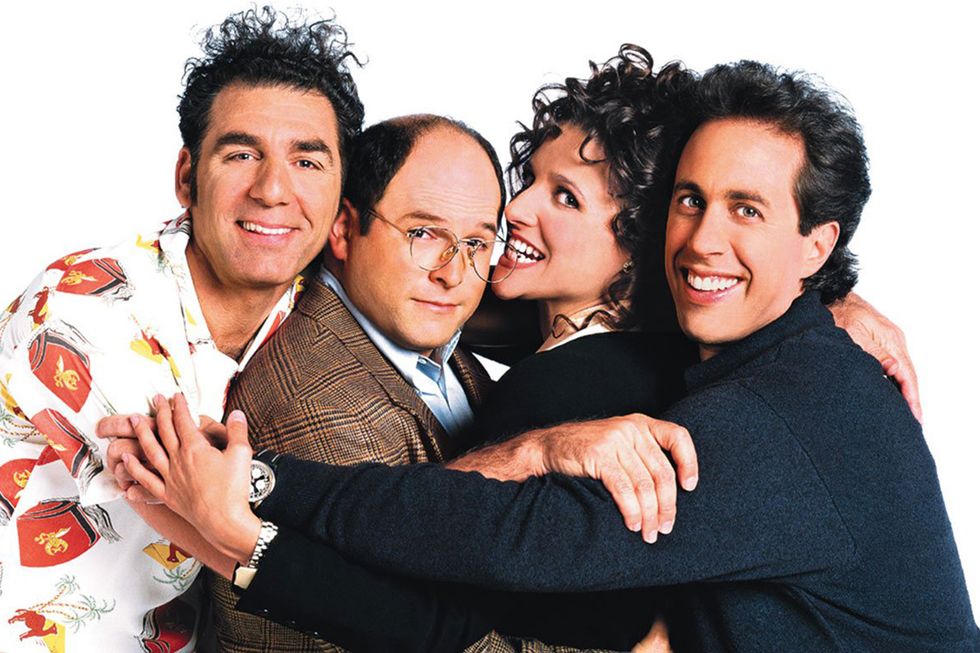 The story of four friends trying really hard not be terrible people and failing miserably.
Catch it on: Hulu
Twin Peaks (1990-1991)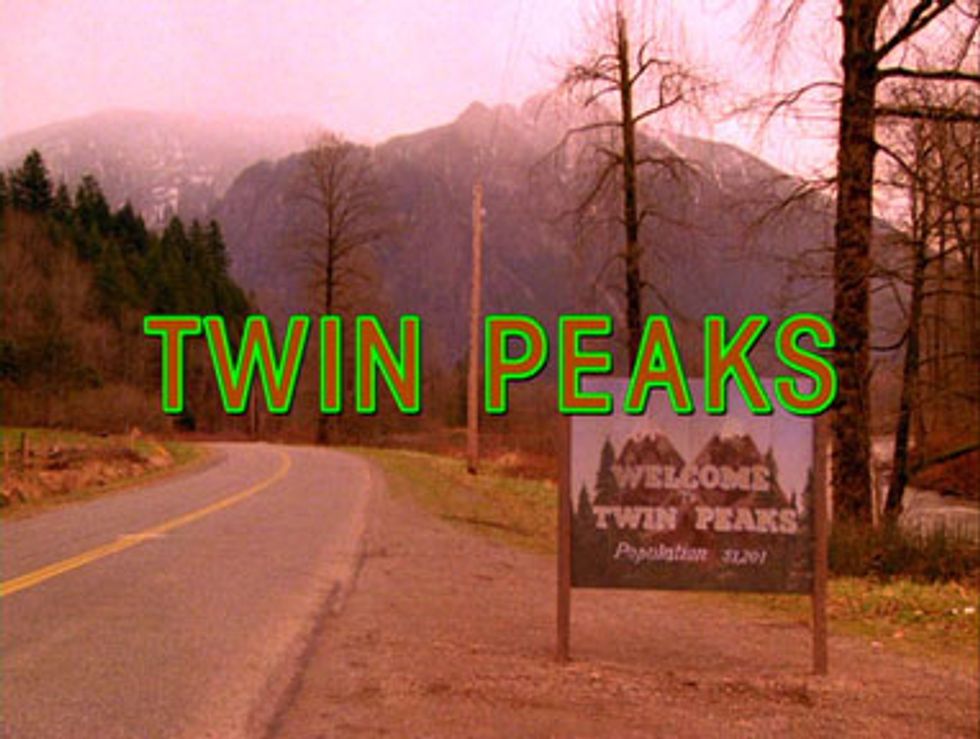 Twin Peaks is a cult classic perfect for those who've also enjoyed David Lynch's films. The supernatural crime thriller is due for a reboot this May so there's never been in a better time to catch up and find out who killed Laura Palmer.
Catch it on: Netflix
The X-Files (1993-2002)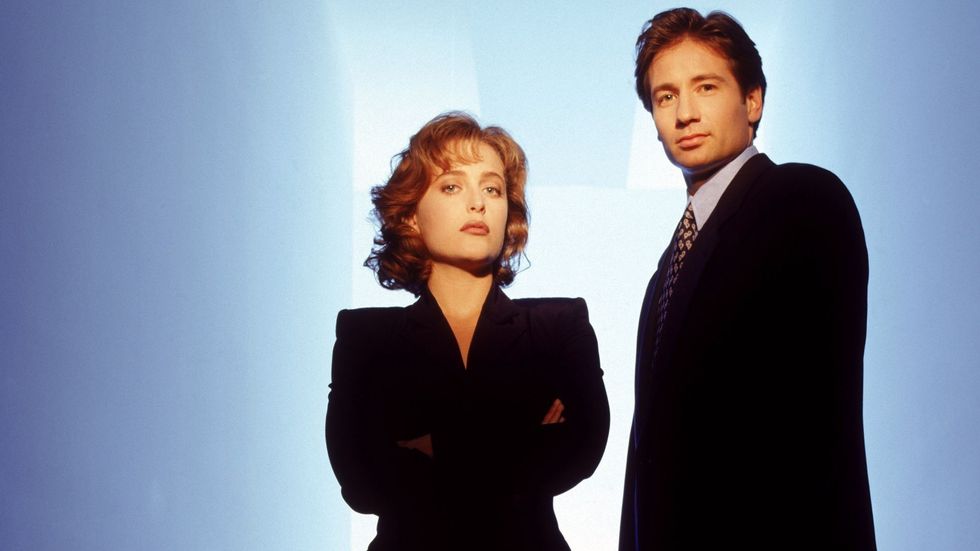 Sci-fi and the supernatural fans love The X-Files. The show centers on two FBI agents who investigate the paranormal and find themselves in the midst of a larger government conspiracy.

Catch it on: Netflix
My So-Called Life (1994-1995)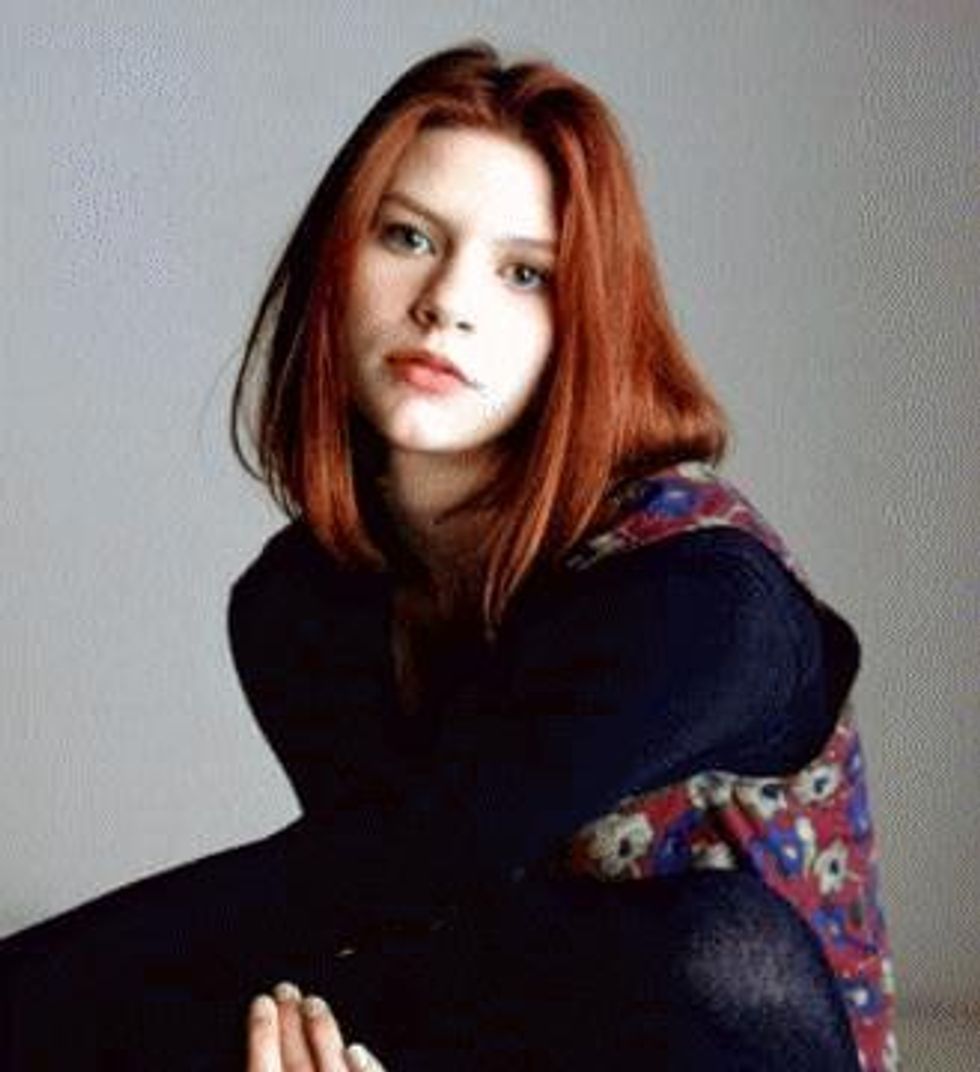 A 90s' teen classic, My So-Called Life tackled everything from highs-school romance to LGBT discrimination in its first and only season. A part from featuring a young Claire Danes and Jared Leto, My So-Called Life's depiction of what it means to come of age is thoroughly modern.

Friends (1994-2004)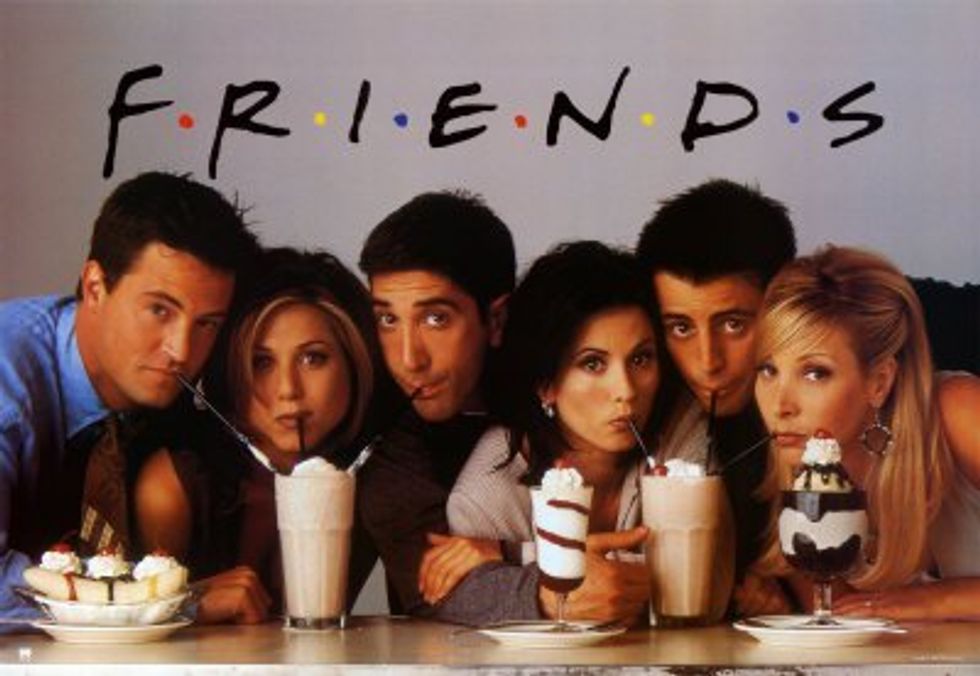 Friends was the TV rom-com of the 90s, and its 10 seasons offer plenty of time to get lost in the trials and tribulations of pre-internet dating.
Catch it on: Netflix
Buffy the Vampire Slayer (1997-2003)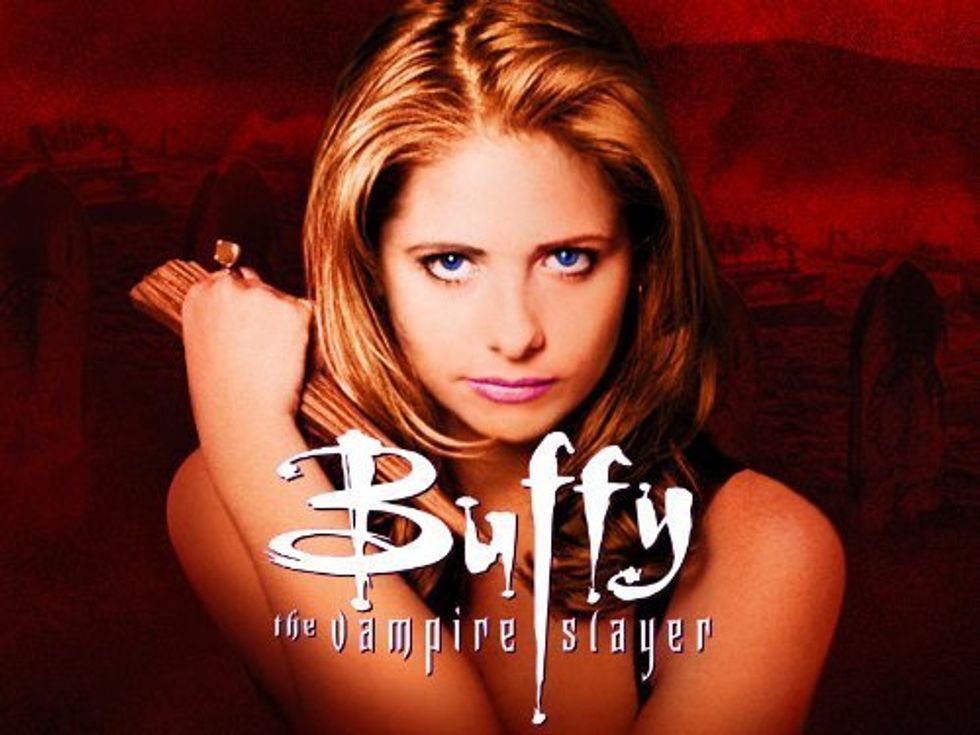 Recovering Twilight fans will love this girl-powered show about a high school vampire slayer.
Catch it on: Netflix
Felicity (1998-2002)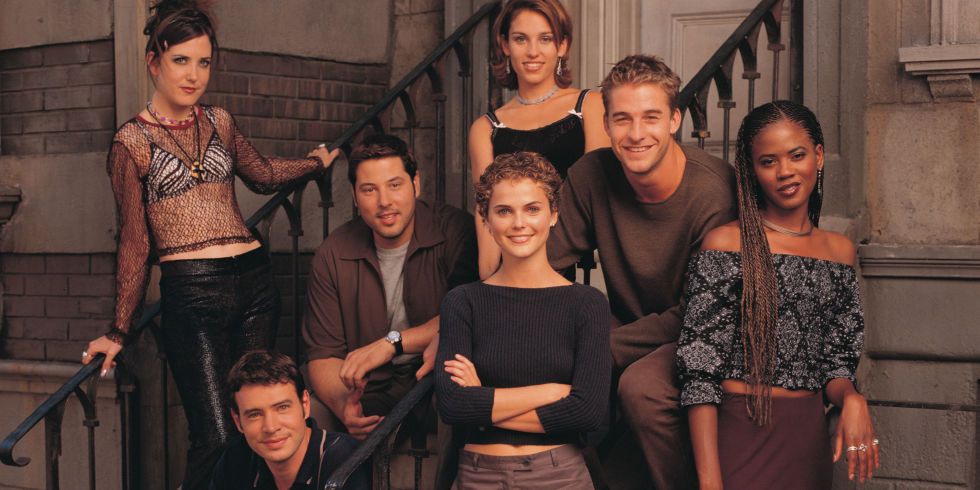 Nothing says the 90s quite like a high-school graduate dropping out of Stanford to follow her crush to New York City. Romance, embarrassment, and growing up inevitably ensue.
Sex and the City (1998-2004)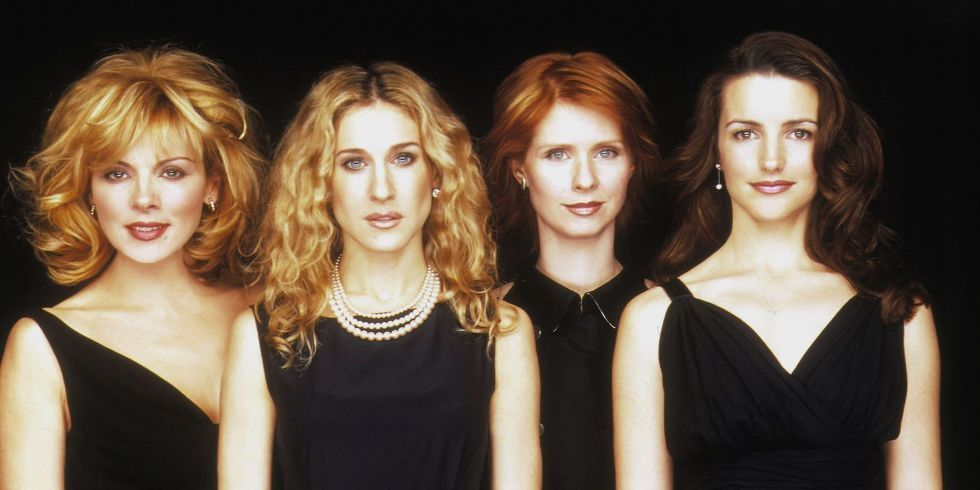 The show that changed the dating game is the pinnacle of weekend binge-watching. Follow Carrie, Samantha, Charlotte, and Miranda on their New York City dating adventures and earn bonus points if you drink a martini at the same time.
Catch it on: HBOGo
Freaks and Geeks (1999-2000)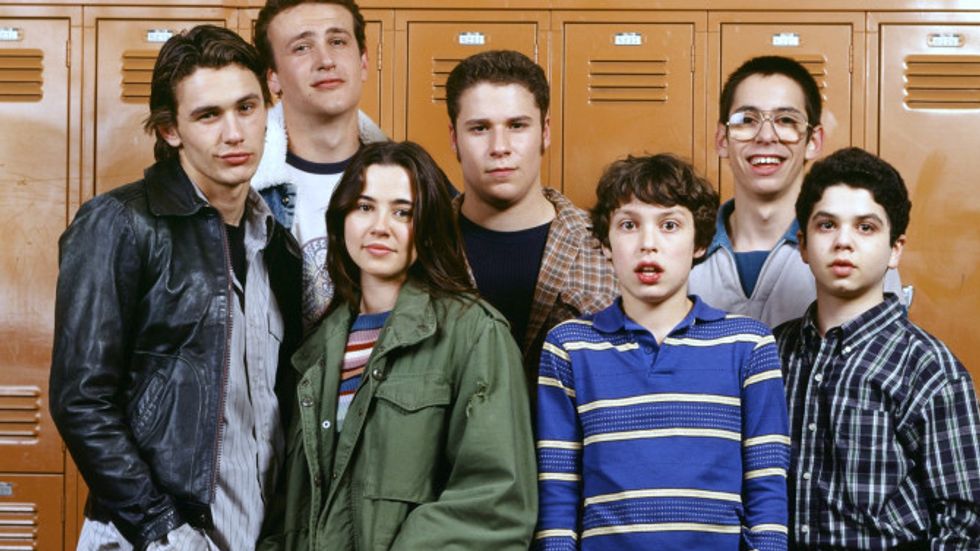 Jude Appatow first broke onto the scene with Freaks and Geeks, the high school comedy starring a young James Franco, Jason Segel, Busy Phillips, and Seth Rogen. Although it only ran for one season, its hilarious tales of high-school hijinks and heartbreak will stay with fans for the ages.

Catch it on: Netflix
Twenty years later these shows are just as binge-worthy as they day they first aired!