Fashion
So You Got Laughed Out Of Dimes Square. Here's What to Wear Now
Underrated Menswear Brands You Need to Know for Spring 2023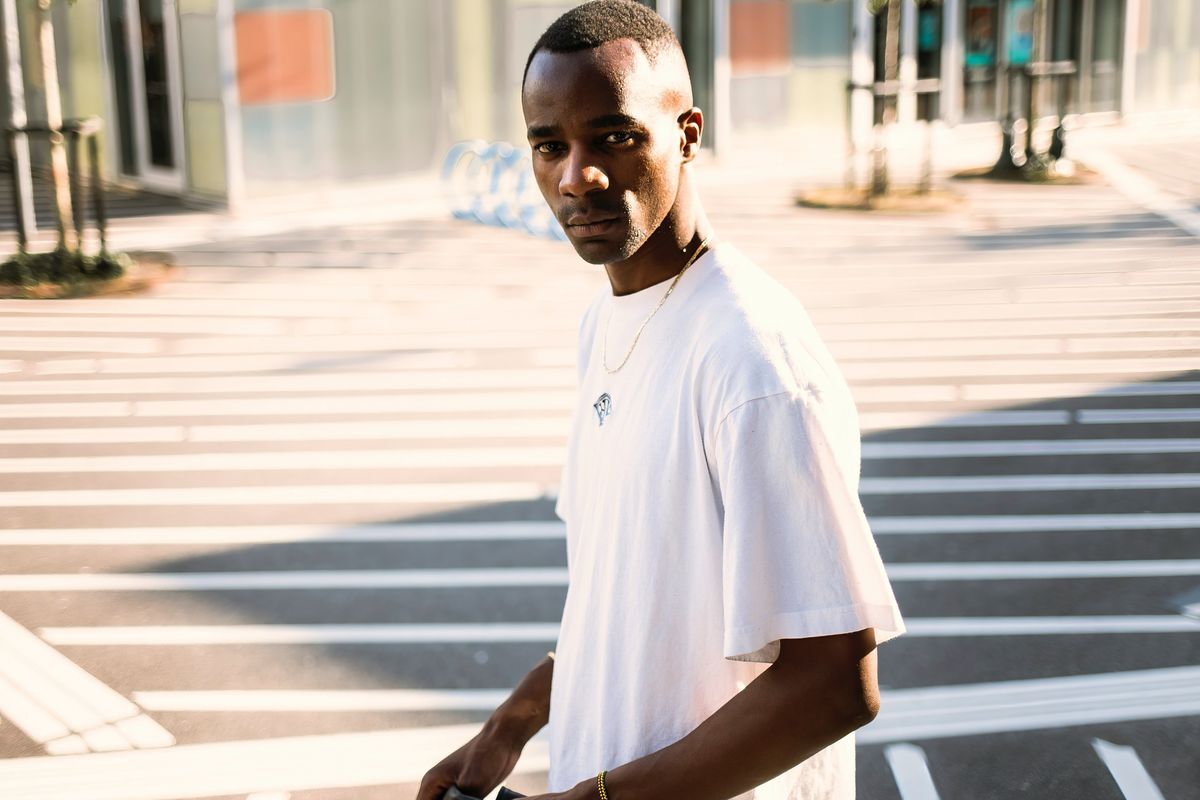 There are certain stores I tend to avoid in SoHo…well, I try to avoid SoHo altogether at this point - as it's now been dubbed the "New Times Square." But when my hand is forced at making the unavoidable trek to the undeniable fashion mecca of NYC, I sidestep a certain sidestreet in fear of running into specific groups.
---
SoHo has become overrun with overdone tropes. The TikTok fashion girlies coming down from their West Village apartments in their Hailey Bieber capsule closet-inspired outfits, the foodies waiting outside the latest pop up or gimmicky storefront, and the rest of us: trying to sift through the crowds just to cross the street. New York — you gotta love it.
Amongst the herd, waiting outside Aime Leon Dore or coming out of the Carhartt store lamenting about the old Supreme on Lafayette, the heyday of Kith, or the Rowing Blazers parties summer of '19, are the fashion boys. Dressed in fitted pants with meticulously ironed creases and artfully worn New Balances (or, God forbid, ASICS), there's no doubt that they look good. Unfortunately, these days they all look the same: like something from the mind of Teddy Santis.
But go a few blocks south and you'll reach TikTok's new favorite NYC neighborhood: Dimes Square, a few blocks perched between the LES, Chinatown, and Two Bridges. That's where people go to throw some seriously experimental fits. What is Clandestino but a runway? It's the Berghain of Manhattan ... and there's nothing more humiliating than showing up and realizing you're in the most mid fit there.
Honestly, I commend anyone who's making an effort with their overall aesthetic. These days, wholly committing to your 'core' of choice is one of the only reprieves we have from the existential dread that awaits us otherwise. So into our silly little closets, we retreat, finding comfort in expressing ourselves through Big Fits.
You see Big Fits on the increasingly experimental men's runways. You see it in your favorite celeb's surprisingly stylish pap pics — I'm looking at you, Seth Rogan. But how big can a fit be if everyone is wearing it?
At a certain point, does good style start feeling basic — even if it's timeless?
These are the questions that have me seeking out underrated, smaller brands to support. No matter how much I salivate at every Aime Leon Dore campaign, it feels a little hokey when everyone else at the McNally Jackson or Blank St. Coffee is also wearing the same fit.
Supporting smaller designers is also more likely to be more sustainable. Smaller batch clothing usually means local production, and higher quality items. These are the boxes that underknown brands have to check for me to figure out if they're legit — I can't be caught in some drop-shipped knockoff from Aliexpress.
And because gendered fashion is dead, some of my favorite brands are "men's brands." So whether you're a dude looking to dress better, or anyone else looking for androgynous picks from emerging designers: look no further. Don't let anyone try to tell you that men's fashion is played out or boring. These are some of the brands proving them wrong
All products featured are independently selected by our editors. Things you buy through our links may earn us a commission.
Samuel Zelig
Think: Bode for the people. Known for his patchwork designs and signature motifs — like LA's Sycamore Ave and references to classical sculptures — these eclectic, yet timeless pieces will surely make people stop you in the streets to give you compliments. Plus, you can achieve the Bode look without the Bode price tag — and without looking like a Harry Styles wannabe.
AGBOBLY (Formerly known as Black Boy Knits)
Brands like Wales Bonner have established the Caribbean-inspired sporty and preppy aesthetic. This brand takes a barge right out of that book with an inspired line of knit vests that are made to order. The brand has now expanded, keeping its signature eclectic style. You can even find it on the Moda Operandi x Fifteen Percent Pledge curated exclusive trunkshow!
THAMES MMXX
Thames has a growing fan base in their home city of London, but they should be a household name. Their royal motifs and excellent materials put a fresh twist on classic British quality… combining newer trends with timeless styles.
Earls Collection
One of those basketball-inspired brands that aren't just screen-printed tees: Earls has it all. From breezy button-downs to embroidered hoodies, every design feels exciting. From a running capsule to the new floral collection, their prints are never trite or overdone, bringing something new to your fit that you won't find everywhere you glance.
William Ellery
Into gorp-core? This "expedition wear" brand will be right up your alley. With bright colors, nature-inspired concepts, and utility quality, the lover of the outdoors and the outdoor aesthetic alike will feel like a kid at a candy store browsing through their selections.