Frontpage Popular News
Popdust Wrapped 2022: A Year In Review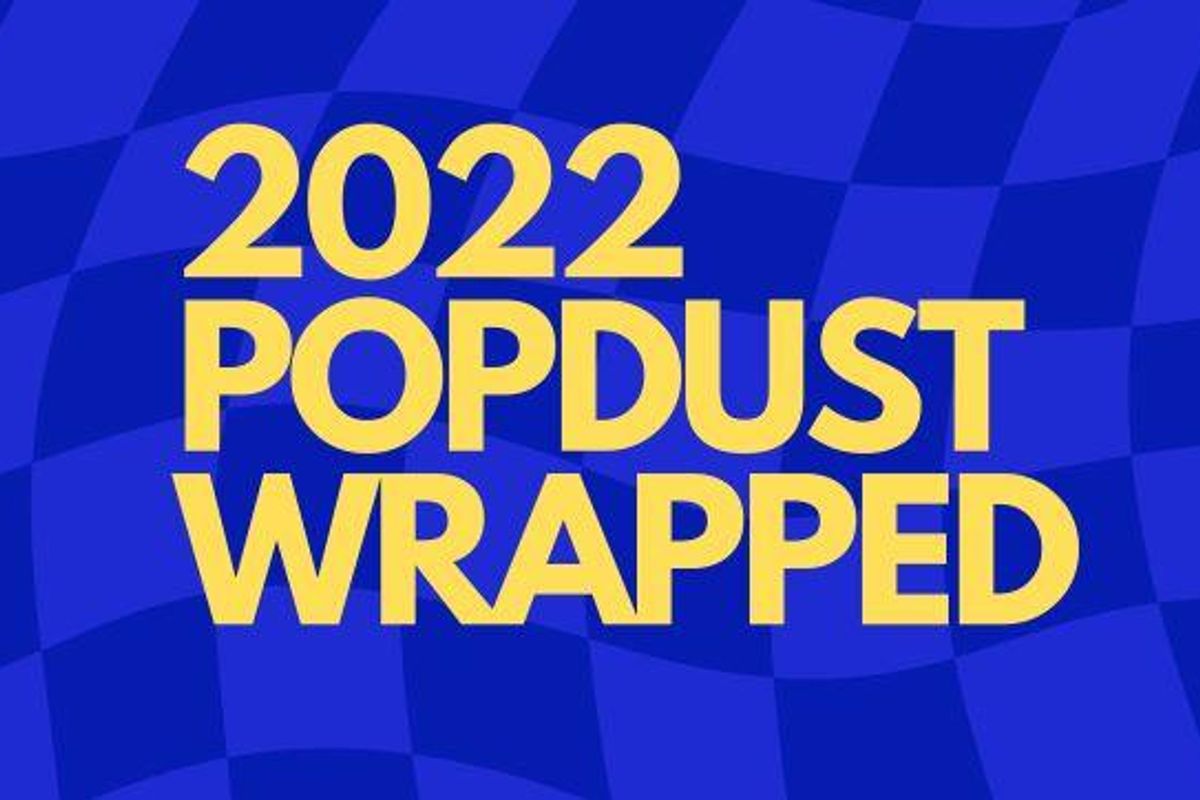 Courtesy of Popdust
Well, dear readers, it's been quite the ride throughout 2022 together. You've come to us for all the gossip, music, drama, fashion do's-and-don'ts, and every shred of Don't Worry, Darling coverage. Here at Popdust, we love to dish the latest.
---
And as the year drew to a close, you may have been left scratching your head and wondering what just happened? It feels like so much went down over the course of a year that we can't remember a shred of it. Bella Hadid's Coperni spray-on dress, the Queen of England dying, Messi and Argentina winning the World Cup, and let's not forget Pete Davidson's cheeky escapades…
It's been a whirlwind of a year and we here at Popdust are grateful to everyone who's taken that wild ride with us. From January 1 - December 31, we were there for you - serving up pop culture's greatest moments.
Here are the most trending articles and some of your favorite moments from 2022:
What a year it was for Peloton. They started their marketing efforts with a cringey commercial starring a wife in pain as she tries out her new Peloton gifted from her husband. Quickly on the heels was the untimely death of Mr. Big via his beloved bike. Peloton then topped their year off with a Sexy Stabler to complete the trifecta. I mean, what a marketing tactic.
We can mark August 18, 2022 as the day the tides shifted. A rumored feud between Olivia Wilde and Florence Pugh over Wilde's on-set relationship with the people's boyfriend, Harry Styles, launched a thousand memes and even Spit Gate. The rest, as they say, is history.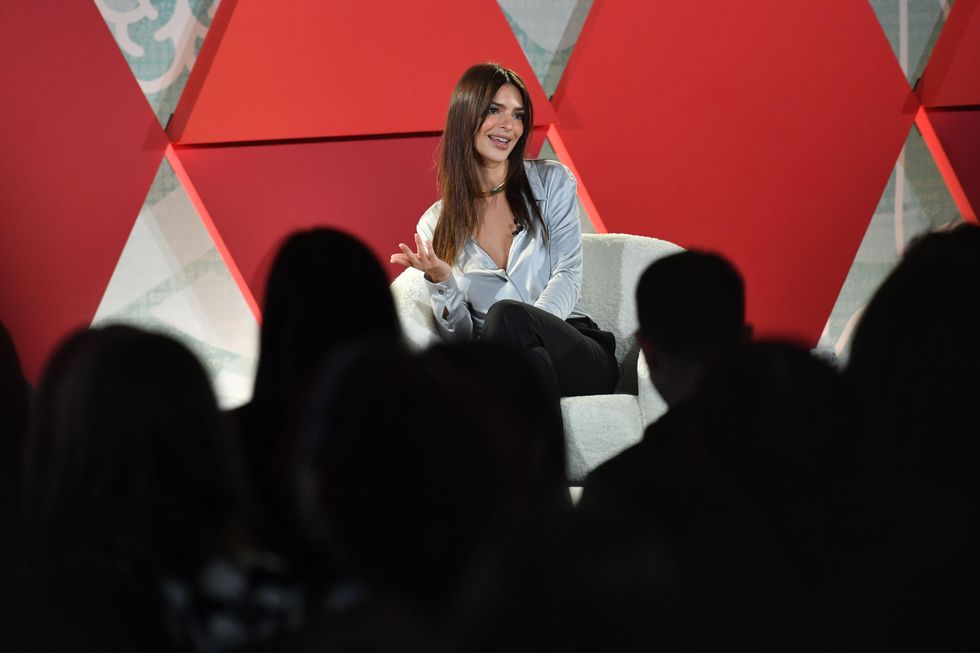 Emily Ratajkowski
AWNewYork/Shutterstock
Emily Ratajkowski, model, podcaster, mother, overall girlboss enters the singles market. After filing for divorce from her serial-cheating husband, Pete Davidson saw an opening and decided to enter the chat.
Comedian and surprising heartthrob, Pete Davidson, made headlines dating the mega-famous Kim Kardashian. After the public fell in love with the unlikely couple, they made even more headlines after their split.
Euphoria Sundays were equally as important as football Sunday. However, after season two ended, the drama continued. Barbie Ferreira left, Sydney Sweeney fell under fire, and Hunter Schafer wasn't far behind.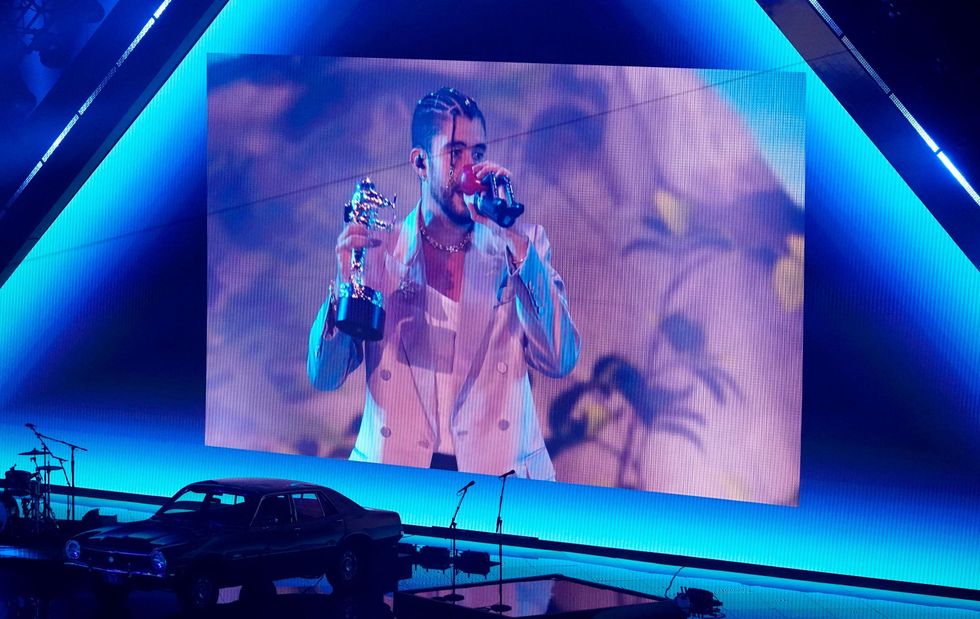 Bad Bunny
Charles Sykes/Invision/AP/Shutterstock
The VMA's always bring a viral moment. This year, alongside Taylor Swift's Midnights announcement, Bad Bunny kissed a very lucky fan during his performance. If Elvis can kiss his fans, so should everyone else.
Metallics, mini UGG's, and Birks all headlined the 2022 fall fashion roundup. Everyone loves hopping on a trend before they're sold out, and now you know where to come for the best advice.
It seemed to be the year of celeb breakups. Rumors began to swirl of Tom and Gisele's divorce until the inevitable happened.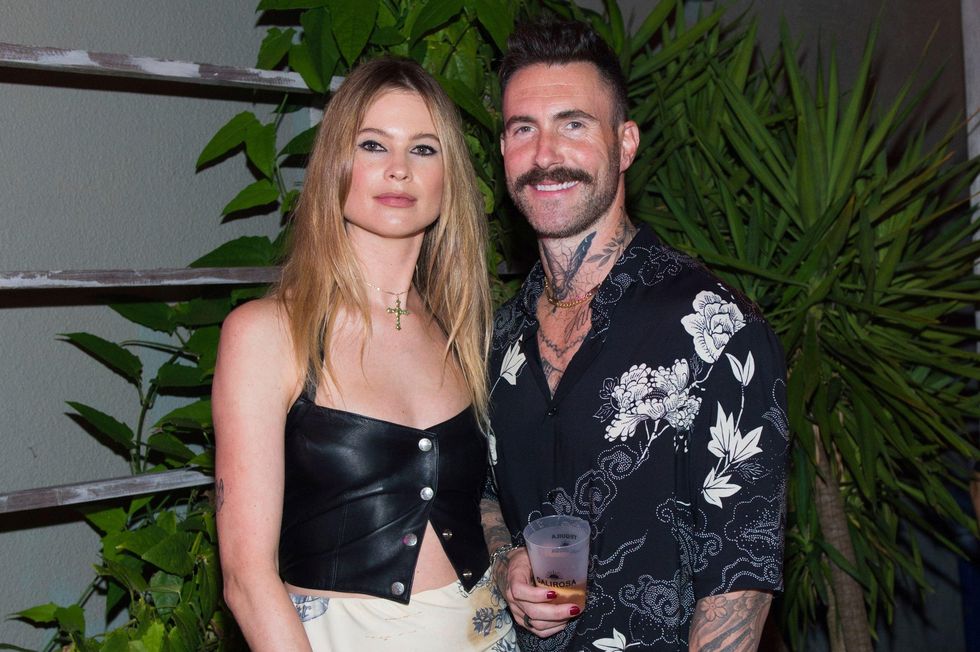 Behati Prinsloo and Adam Levine
Scott Roth/Invision/AP/Shutterstock
Adam Levine inadvertently put Maroon 5 back on the map when women took to social media to expose him for cheating on his wife, Behati Prinsloo. Unfortunately, it was just the start of a long, long string of more allegations.
Emma Chamberlain took us inside her picturesque home with Architectural Digest. The sage green marble throughout the kitchen, 50's-inspired decor, and orange bathroom had us drooling.
The notoriously stingy, money-hungry Jeff Bezos decided he was going to shock the world and pledge his fortune to charitable causes. It still feels like a dream.