B.S.
Ariana Grande is Nickelodeon's Chosen One. All others' success is sacrificed at her altar.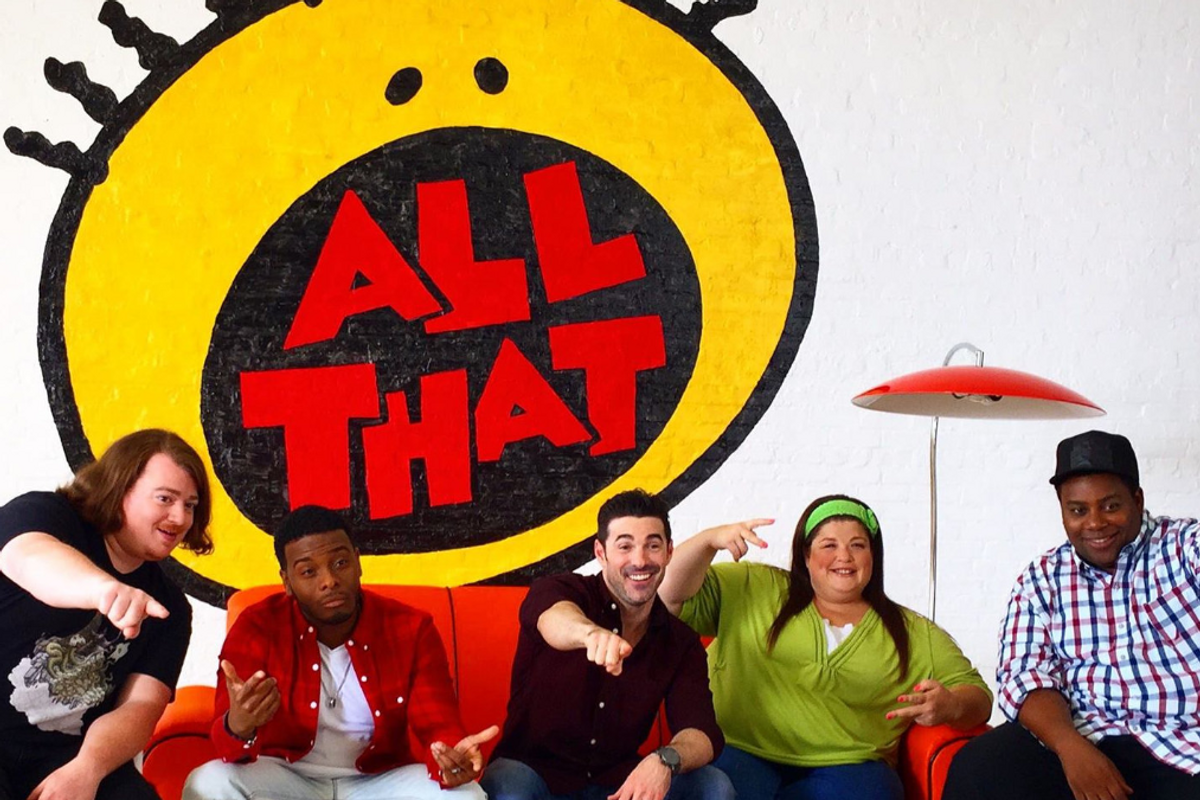 CafeMom
The original cast of Nickelodeon's All That are cursed by a strange phenomenon that wards off any and all success.
This week it was announced that SNL star and All That alum Kenan Thompson is helming a reboot of the show. This calls for an examination of how the show has impacted its cast and their careers.

Let me back up. From 1994 to 2005, the sketch comedy kids show shaped 90s kids' sense of humor and made us believe that we could get away with saying anything if we said it in a funny voice. Cast members included Kenan Thompson and Nick Cannon as teenagers, as well as young Amanda Bynes and Britney Spears' little sister. Since the show's end, we've seen Bynes' bizarre behavior while struggling with addiction and depression and Jamie Lynn Spears' scandalous teen pregnancy. Instead of being fleetingly curious about our favorite childhood stars with "where are they now?" the more urgent question we're left with is: "what happened?"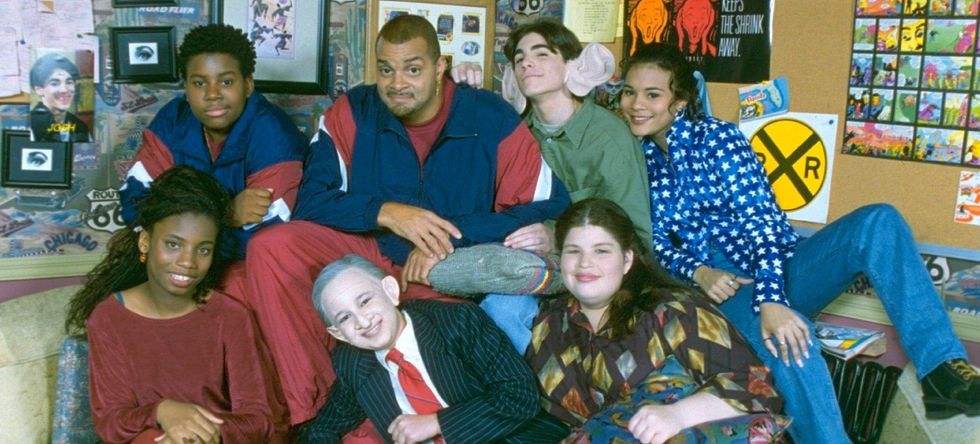 The CastSlashFilm.com
Now, Thompson is appointed to executive produce and contribute writing to the reboot of All That. He told Variety, "It means everything to me. It was my first job that I ever had. It gave me an opportunity." Co-creator of the original series and current president of Nickelodeon, Brian Robbins, proposed the idea: "We think there's a great opportunity to find the next pool of stars. We want to bring the show back in a real fun way. This summer, we are going to bring back a lot of the original cast and the cast through the years, and let them introduce the new cast of 'All That' to the world."
But what the next generation of cast members needs to know is that the promising careers of the original All That cast were sacrificed to a greater plan at work behind the scenes at Nickelodeon. In hindsight, it's clear that only one network star could channel the powers of stardom to become a cultural phenomenon. Only one childhood actor could rise to prominence as the voice of Nickelodeon's coming-of-age generation: Ariana Grande.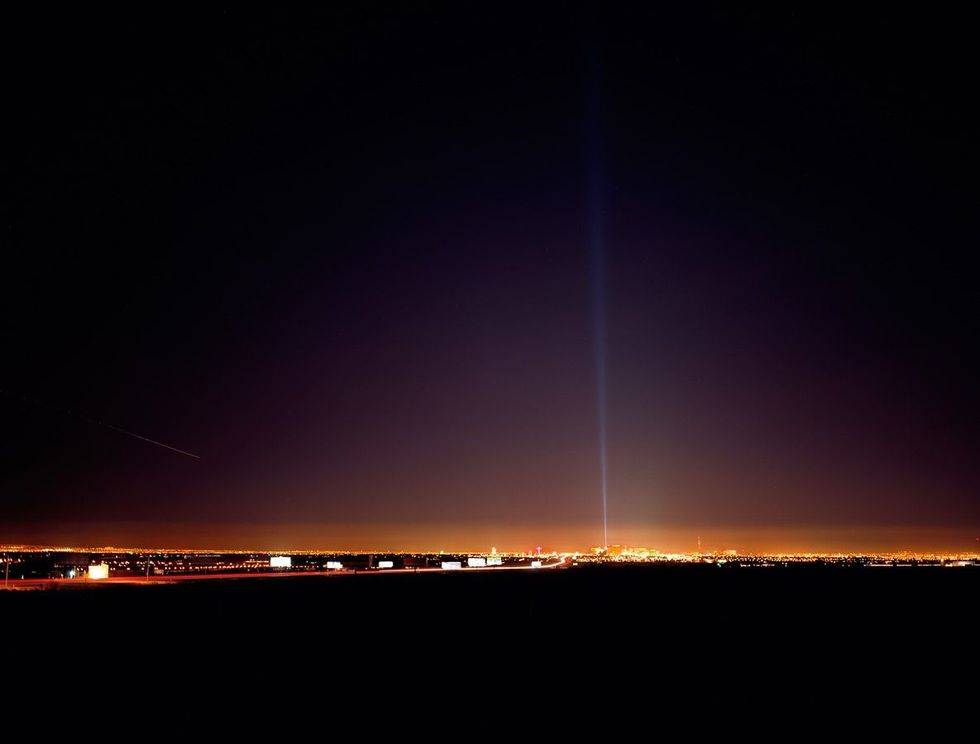 Beam of light signifying Ariana Grande's birth
In her role as Cat Valentine, the Grande's television career started on iCarly and Victorious, but she was always destined for greatness. When Grande was born in 1993, a blinding pillar of light pierced the sky. This is what Nickelodeon was waiting for, a superstar who could gain the prominence necessary to redefine pop music and establish a new world order. Without delay, television execs cobbled together All That, shepherding together the company's first flock of sacrificial lambs. From there, they built more shows, more false TV idols, all in the service of Grande, the path to her success slowly being paved with the failed careers of lesser stars.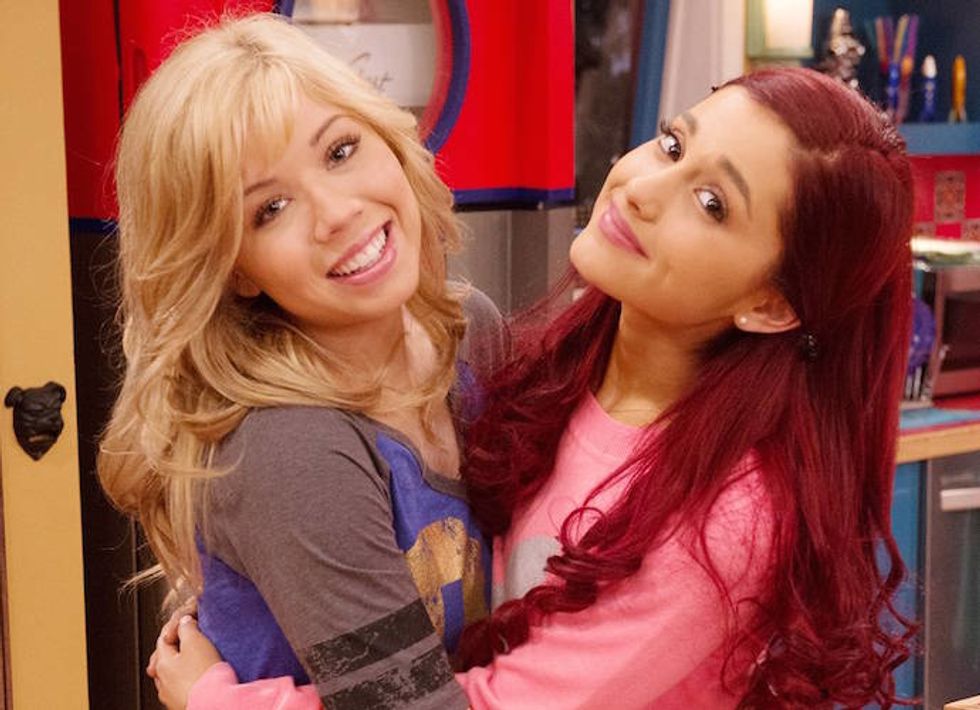 Jennette McCurdy, moments before being sacrificed.
As for the cast of All That, just look at the evidence:

1. Lori Beth Denberg (1994-1998) - "The Loud Librarian"
All That-The Loud Librarian youtu.be
One of the greatest performers on the show, Denberg went on to impress as Lydia on the The Steve Harvey Show from 2008 to 2012. Since then, Lori Beth has guest starred as "Lori Beth" on three TV series since 2017–and nothing else. Clearly, we miss her talent, but consistent success was never in the cards for her.
2. Josh Server (1994-2000) - "Ear Boy"
Ear Boy gets his ears pierced! youtu.be
Known as the only original cast member to remain for all six seasons, Server was the go-to guy for character freak outs. After All That, he guest-starred on other Nickelodeon shows like The Amanda Show, Drake & Josh, and Ned's Declassified School Survival Guide. Now the 39-year-old...has a Twitter account.

3. Danny Tamberelli (1997-2000) - "Fat Cop"
Danny Tamberelli On Fat Cop | All That Reunion youtu.be
The Adventures of Pete & Pete (1992-1996) had already cemented Tamberelli's place in the hearts of 90s kids. As a cast member of All That, the raucous redhead brought us "Fat Cop." After providing the voice of Arnold in The Magic School Bus, his guest-starring roles petered out to a voice acting role in Grand Theft Auto V. Apparently, he's released music with his folk/pop band Every Good Boy, but most recently he started a podcast in 2013 with Pete & Pete costar Michael Maronna.
4. Alisa Reyes (1994-1997) - "Island Girls"
All That- The Island Girls 2 youtu.be
Reyes' most memorable performance was as the most annoying girl to be stranded with on a deserted island, opposite Lori Beth Denberg. Her manic energy and nonstop talking were perfectly insufferable. After leaving the show, Reyes had a recurring role on NBC's One World and a slew of one-off guest appearances. Despite playing roles in obscure movies from time to time, she remains best known for her three seasons on All That.

5. Jamie Lynn Spears (2002-2004) - "White Chocolate"
Britney And Jamie Lynn Spears On All That youtu.be
One of her recurring characters was Thelma Stump, "the oldest bodyguard in the business." As an elderly southern woman, she once called Justin Timberlake "white chocolate" and pulled down his pants before sexually assaulting him with a kiss. After becoming a Nickelodeon darling with her own show Zoey 101, Spears infamously had her first child when she was 16 and quickly left the spotlight. Now the 27-year-old mother of two is only heard from when getting into trouble for promoting unhealthy diet shakes on Instagram.

6. Nick Cannon (1998-2000) - "Latanya in Dudco Enterprises"
All That Season 6 - Latanya in Dudco Enterprises youtu.be
The 38-year-old has gone on to have a short-lived film career, host the improv show Wild 'n Out, manage to stay married to Mariah Carey for eight years, and host America's most popular cringe-worthy talent shows. As current host of the bizarre celebrity singing competition The Masked Singer, Nick Cannon will probably host a whole generation of garbage reality TV unless someone decides to reboot his 2002 teen movie Drumline.

7. Kel Mitchell (1994-1999) - "Good Burger" sketch
Classic Good Burger Sketch w/ the Whole Cast of All That | #TBT youtu.be
90s kids owe Kel Mitchell a lot for introducing us to Good Burger's Ed, the worst fast food employee to ever not wash his hands after using the faculty bathroom. Mitchell's acting career mostly consisted of guest starring roles until the Nickelodeon Group tapped him to rejoin the network on Teen Nick in Game Shakers, "one of the lowest shows" on Nick network. Recently, he reprised his role as Ed in a "Good Burger" skit on Jimmy Fallon.

8. Gabriel Iglesias (2000) - "Pizza Guy in Class"
All That Season 6 - Pizza Guy in Class youtu.be
Iglesias tried to be funny during his one season on All That. Afterwards, he tried to be funny as a professional stand up comedian. For some mysterious reason, the comedy circuit decided to never let him go, putting him in the spotlight like a hamster on a wheel never getting anywhere. Gabriel Iglesias is forever trying to be funny, but to no avail. He's comedy's Sisyphus.

9. Kenan Thompson (1994-1999) - "Ishboo Goes to a Sleepover"
Ishboo Goes to a Sleepover | All That youtu.be
Arguably, Thompson never left All That, since he's been on SNL for 15 years, which has devolved into All That: Drunk Babysitters since Tina Fey's departure in 2006.

10. Amanda Bynes (1996-2000) - "Ask Ashley"
All That - Ask Ashley youtu.be
Amidst her highly publicized personal struggles, the 32-year-old actress has elected to become her volatile "Ask Ashley" character.
Clearly, the alumni of the original All That are all adrift in an ocean of despair. There are only two possible explanations for why Nickelodeon would want to bring this show back.
1. Kenan Thompson, along with Brian Robbins, is attempting to sadistically perpetuate this cycle of abuse.
2. The next Chosen One has been born.
---
Meg Hanson is a Brooklyn-based writer, teacher and jaywalker. Find Meg at her website and on Twitter @megsoyung.
---
POP⚡DUST | Read More...

Why Trump's National Emergency Might Be a Good Thing
5 Romantic Movie Gestures That Are Actually Super Creepy
Is Pete Davidson "Ugly Hot" Enough to Be the Next Steve Buscemi?