If you're like many people (at least those with a Nintendo Switch) "Animal Crossing: New Horizons" has pretty much replaced your real life.
Between the ability to terraform your island and visit friends, there is no question this is the best Animal Crossing game yet. But to make the most of your new tropical home, you need Bells (the form of currency in Animal Crossing) and lots of them. As your island grows, items worth having become more and more expensive, and various improvements—including house expansions—begin to cost thousands of bells. While you're sure to know all the obvious ways to make bells (selling fruit, fish, and bugs), there are some quick and easy ways to make a lot of bells at once that you may not know about.
---
Buy and Sell Turnips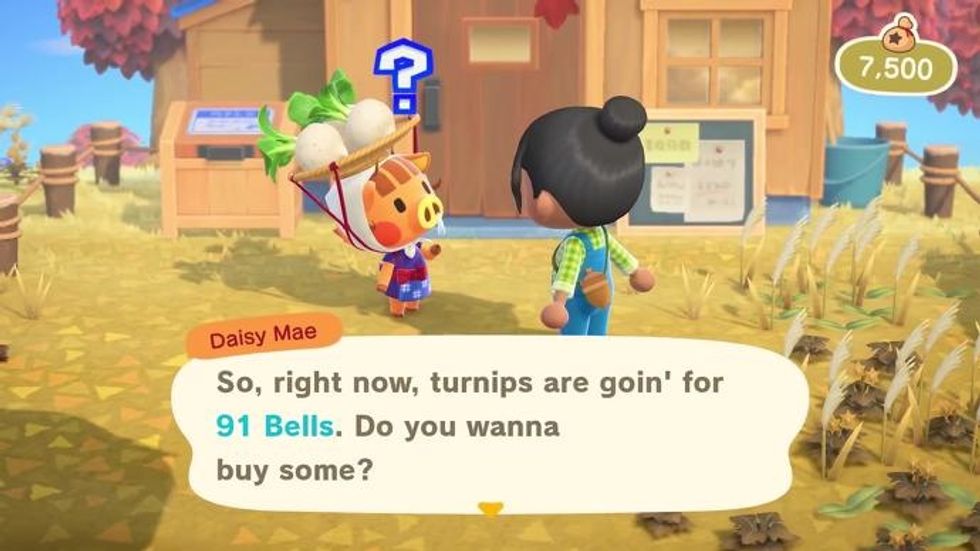 If you aren't already dabbling in the stalk market (Get it? Stalk? Like a turnip?) then you're missing out on a major part of your AC income. You can buy turnips every Sunday from a funny looking little pig named Daisy-Mae. The price varies, but you buy them in bundles of 10. Daisy Mae will arrive on your island every Sunday morning between 5AM - 12PM (midday). You then have until the next Sunday to sell your turnips to the Nook twins. The price they'll buy the turnips for varies by the day, so make sure you keep checking each day to try to get the best price. Always note down how much you bought your turnips for to make sure you don't sell them at a loss. The key to the turnip trade is making lots of friends on your Nintendo account. That way, you can check with them about their turnip prices, and if they happen to have great prices one day, you can go to their island and take advantage. But don't wait too long; those turnips will rot by Sunday!
Check the "Hot Item" in the Shop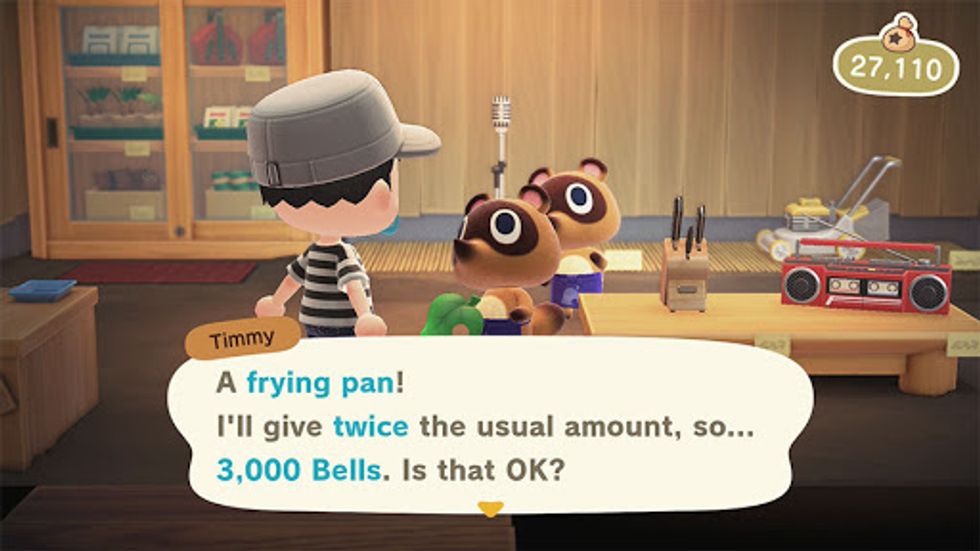 Every day, Timmy and Tommy will let you know what item they're buying for double the usual price. This item is known as the "hot item," and depending what it is, it can be a great way to use your spare raw materials to make bells. For example, if the hot item can be crafted using just a bit of wood and clay, then you can make the item for essentially no cost, and then sell it off for a big profit. You can do this as many times as you like within the day, too.
Shake All the Trees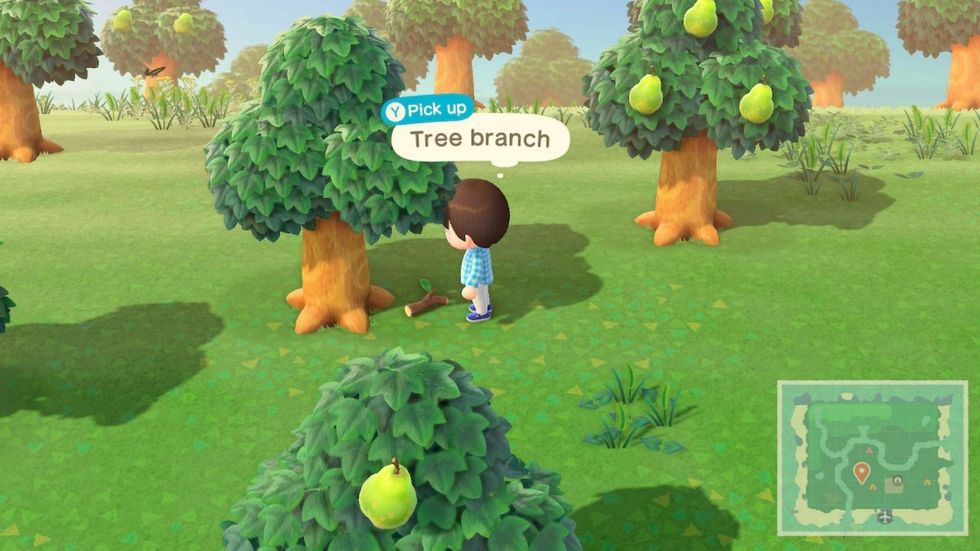 A great way to start your gameplay every morning is by shaking every tree on your island. This may sound like a lot of work, but it becomes soothing after a while, and it's always exciting when you find the pieces of furniture and wasp nests hidden in the trees. Every day, there should be 3 new pieces of furniture hidden in the trees around the island, and at least 3 wasp nests. Selling these treasures is a quick and easy way to make money fast.
Plant Orchards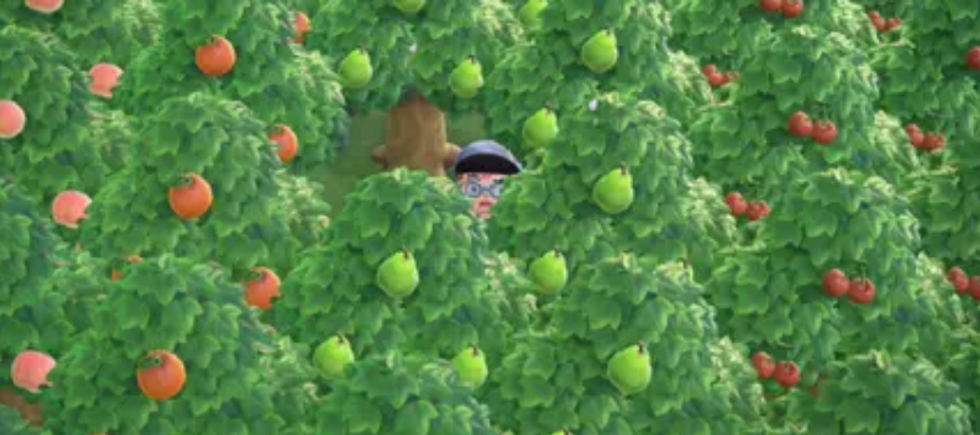 Obviously, your island came with one type of fruit tree. Through visits to other islands it's possible to acquire all the other kinds of fruits (apples, pears, peaches, cherries, coconuts) and plant trees that yield these crops regularly. Foreign fruits will fetch a much higher price than your local fruit, so planting a large number of foreign fruit trees is a simple and sustainable cash cow.
Purchase Bell Vouchers with Your Nook Miles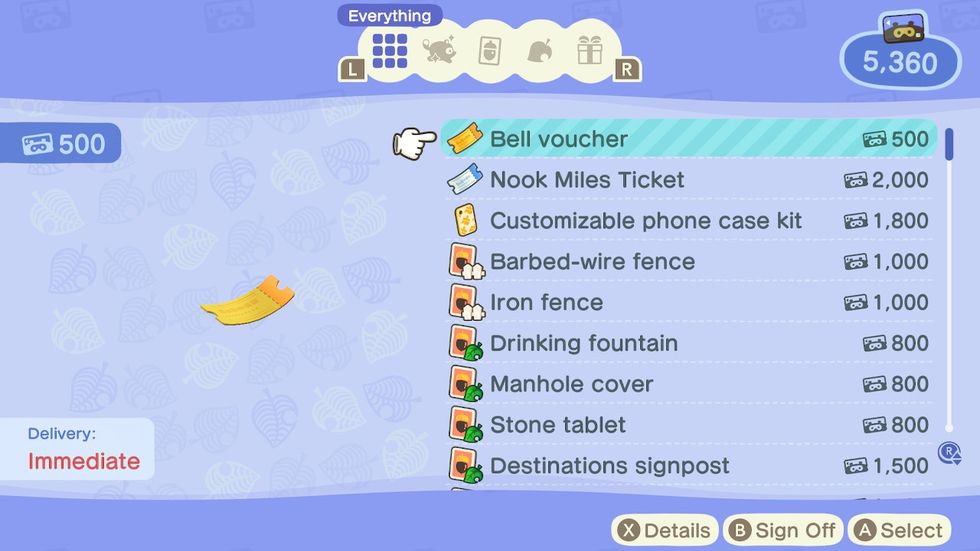 This can be done by visiting Tom Nook. Got a ton of Nook Miles and not enough bells? You can actually purchase bell Vouchers with your Nook Miles. For 500 Nook Miles each, one of these vouchers will give you 3000 Bells.
Visit "Tarantula Island"
Formally, there is no tarantula island, but in-the-know gamers tend to call a certain mystery island by this intimidating name. As you can probably surmise, it's filled with tarantulas, which happen to be one of the rarest insects in the game, each one selling for 8,000 Bells. You can find this island by purchasing a ticket and going to the airport. There's no guarantee that the random island generated will have tarantulas, but on rare occasions the center of the mystery island you land on will be full of tarantulas. A single trip can earn you up to 250,000 bells.
Find the Money Rock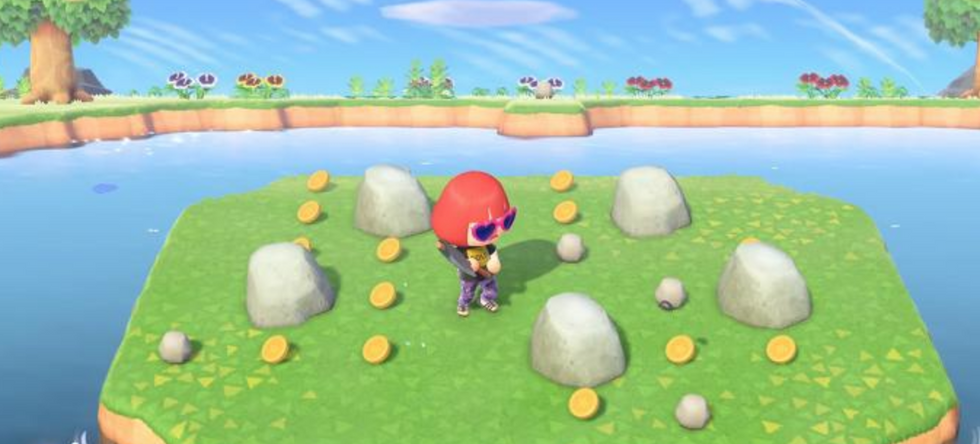 Every day there will be one rock on your island that will dispense money when you hit it. It's as simple as that!